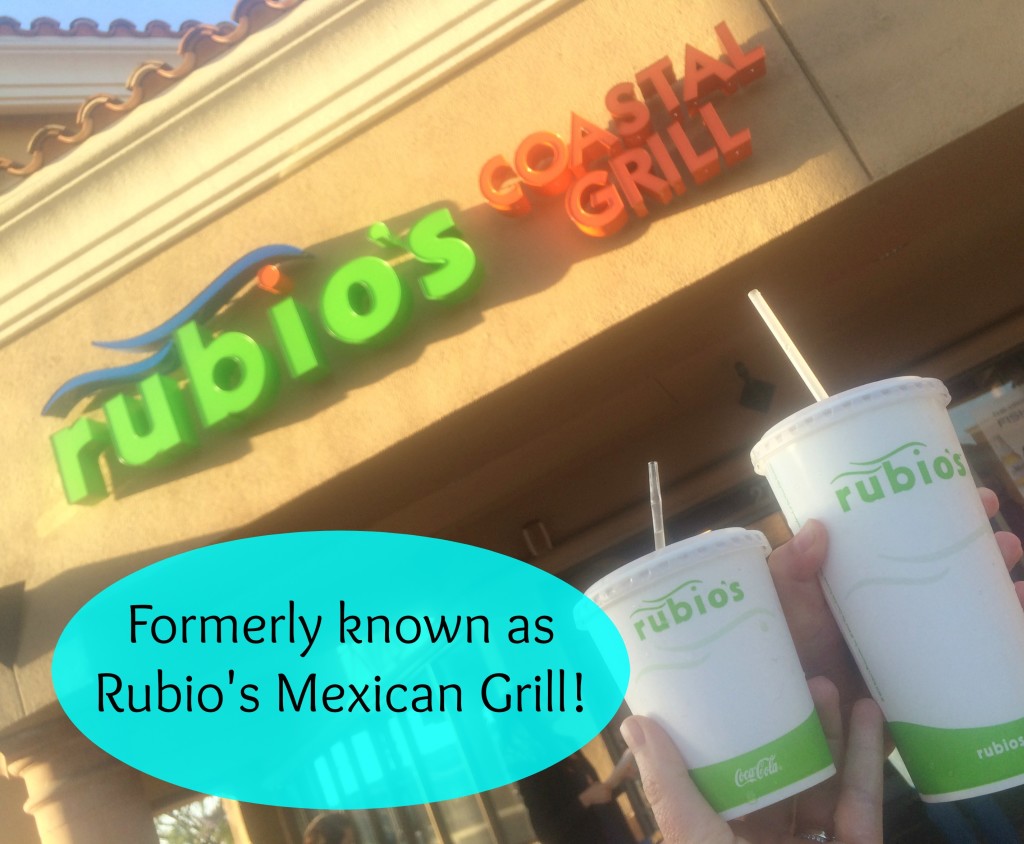 When I think about Rubio's®, I always think of fish tacos! It was the first place I tried a fish taco back in the day and I've been hooked ever since!  In addition to its signature dish, The Original Fish Taco, this popular chain which has locations in California, Arizona, Utah, Nevada, and Colorado, is known for its uniquely delicious coastal cuisine. Have you seen their new name yet? It's now called Rubio's Coastal Grill! I love it! Inside the restaurant, you'll still find the same great Mexican cuisine, but with a lot more delicious options added to the menu and a new look added to many of the stores.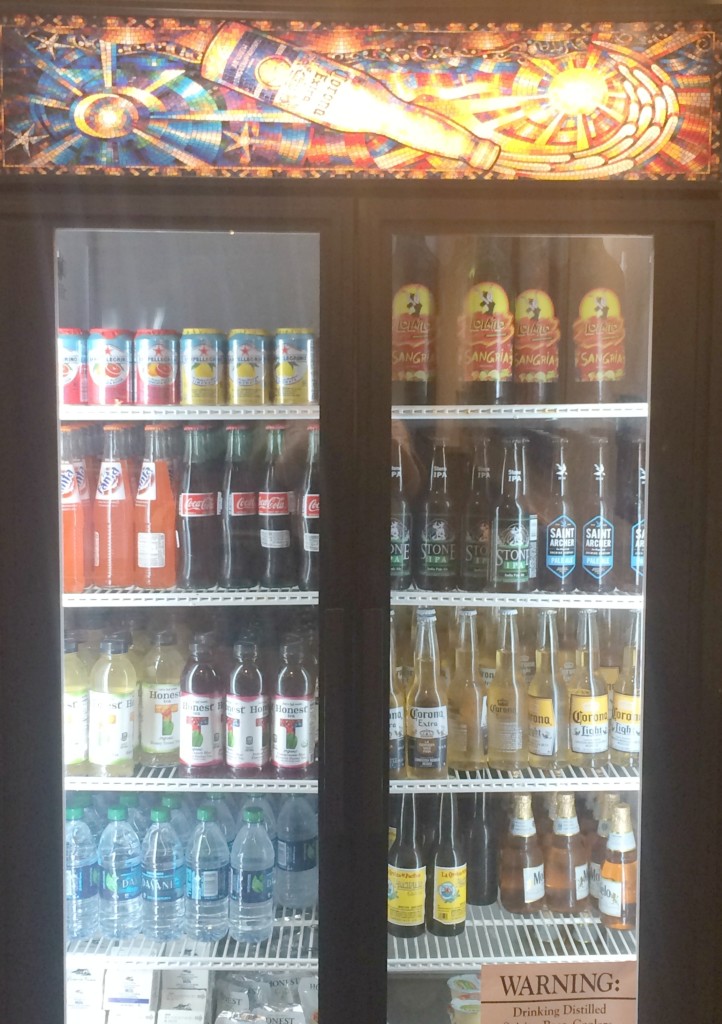 Throughout the month of May, several of Orange County's locations re-opened to guests as Rubio's Coastal Grill, after undergoing a redesigned transformation! The redesign of 45 of their California-based restaurants reflect the brand's evolution and culinary progression. Some of the first locations to undergo this transformation already include:
Laguna Niguel
San Clemente
Rancho Santa Margarita
Foothill Ranch
Would you believe me if I told you that I frequent 4 out of 5 of the locations listed above? If the 5th location was closer to me, I'd go to that one too! Rubio's has plans to expand to other areas within the county in the near future as well.

I recently had the opportunity to dine in one of the newly re-opened locations with Mr. Ralph Rubio.  We sipped on Sangria and munched on some of their delicious chips and guacamole during introductions. Their guacamole is amazing and I'm pretty sure it's because they insist on only using Haas avocados in their restaurants.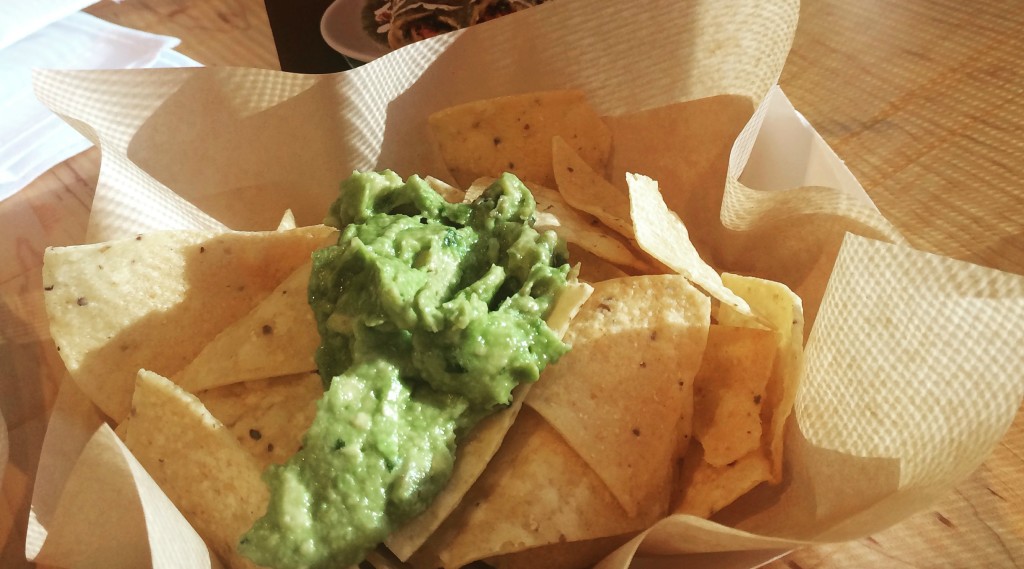 Mr. Rubio talked about the concept behind the new look. He also talked about how the restaurant design draws inspiration from the sea and features elements and aesthetics reminiscent of the brand's beach heritage. There are hues of cobalt, green, indigo and sand sparkle throughout the restaurants and patios with shimmering blue tiles that guide guests to Rubio's signature salsa bar. The salsa bar is one of the best parts because everything on it is always so fresh!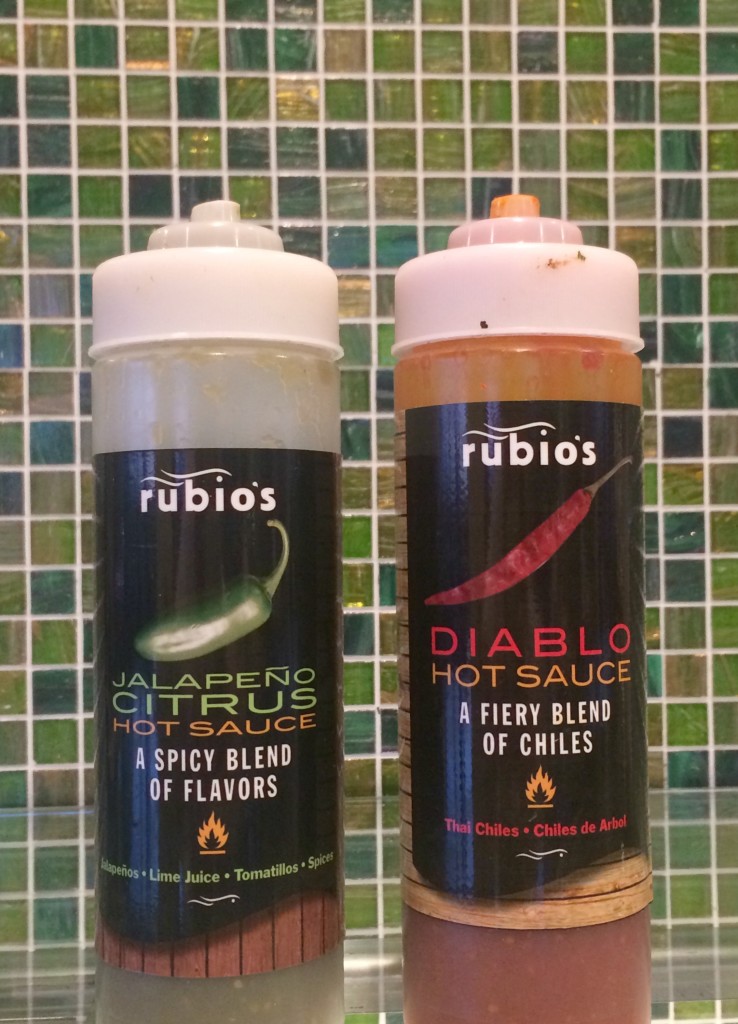 Mr. Rubio had the staff bring each of us attendees an order of Tostadas Frescas to start with. These are one of the limited time offerings on the new menu. I had one shrimp and one chicken and just looking at this picture of lime getting squeezed onto them, makes me want to go back and do it all over again. Limes just make everything taste even better.
The shells used for the Tostadas Frescas are freshly prepared and you can tell just by tasting them.  I couldn't decide if the shrimp or the chicken were my favorite one? They were both delicious and I can't wait to return to try a beef one, as well as one with grilled veggies.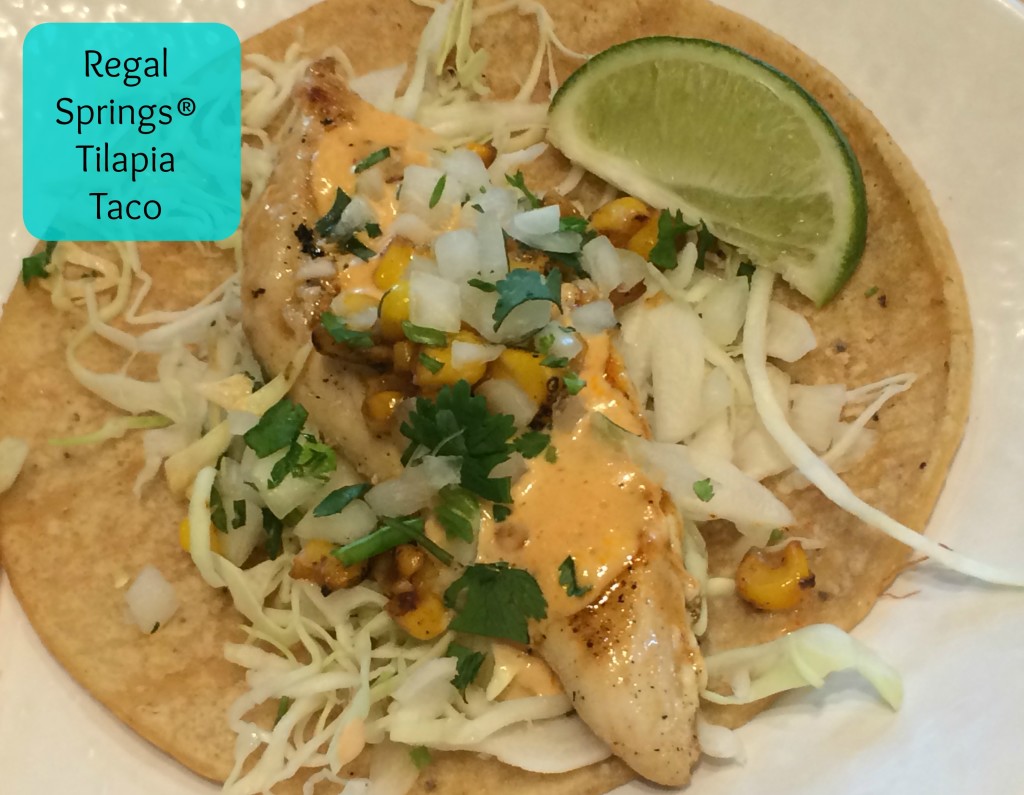 Did you know that Rubio's uses sustainable seafood in nearly all of its seafood dishes and continues to expand its menu with innovative recipes ranging from sustainable shrimp to Atlantic salmon? This Regal Springs Tilapia taco was so delicious and I could taste how fresh the fish was. I also got to try a Grilled Gourmet Taco with Shrimp! How have I never had one of those before? It's seriously in a category of its own!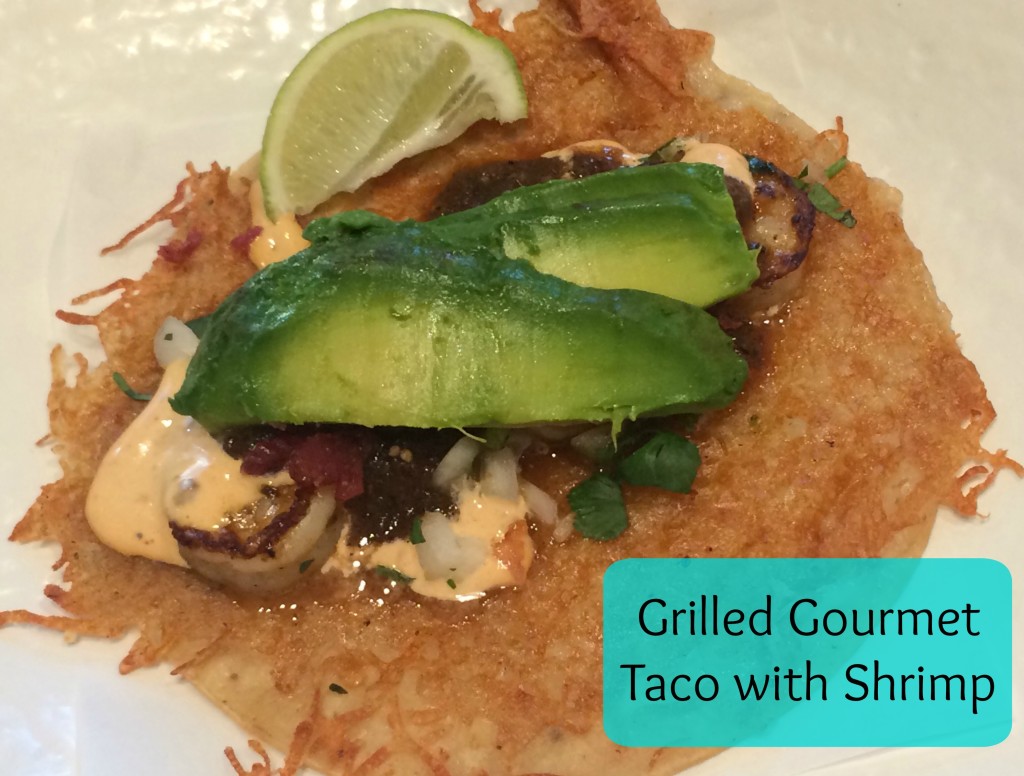 In addition to seafood, Rubio's also offers crisp fresh salads, grilled marinated chicken and steak, "no-fried" pinto beans, handmade guacamole, a variety of proprietary salsas, and craft beer and sangria to complement any meal. Now here comes another new feature at Rubio's Coastal Grill….dessert! I know we're all aware of the churros because we go there specifically for their Cinnamon Churros but now there are also a variety of more gourmet desserts being offered! And they're featured a beautiful dessert case in the front of the store!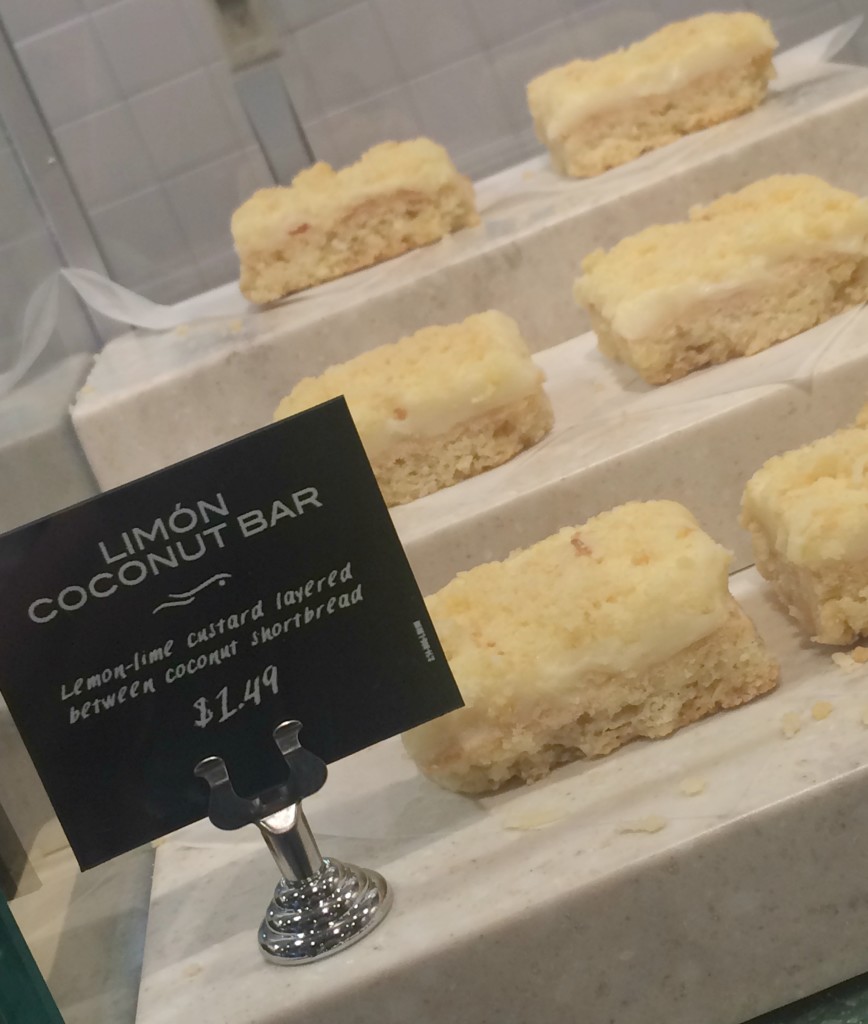 Mr. Rubio must've known my weakness for desserts because he had ALL of them brought to our table to sample! There were Caramel Chocolate Ganache Brownies, Limon Coconut Bars, and Chocolate Chip Oatmeal Cookies. They tasted as good as they look, too!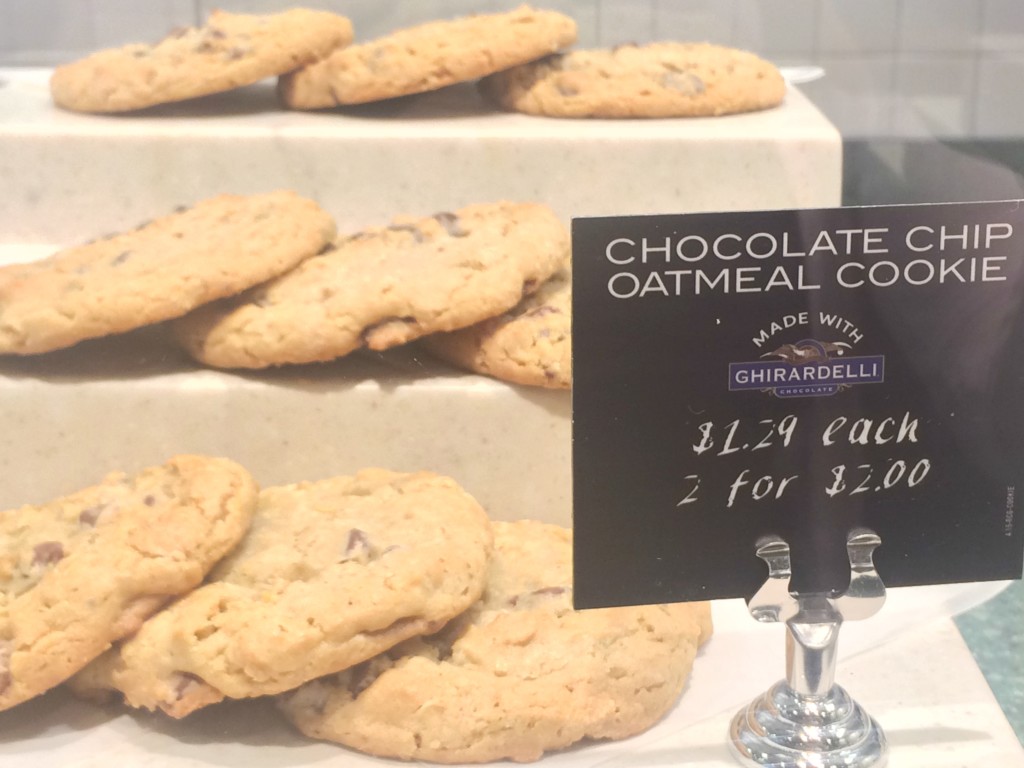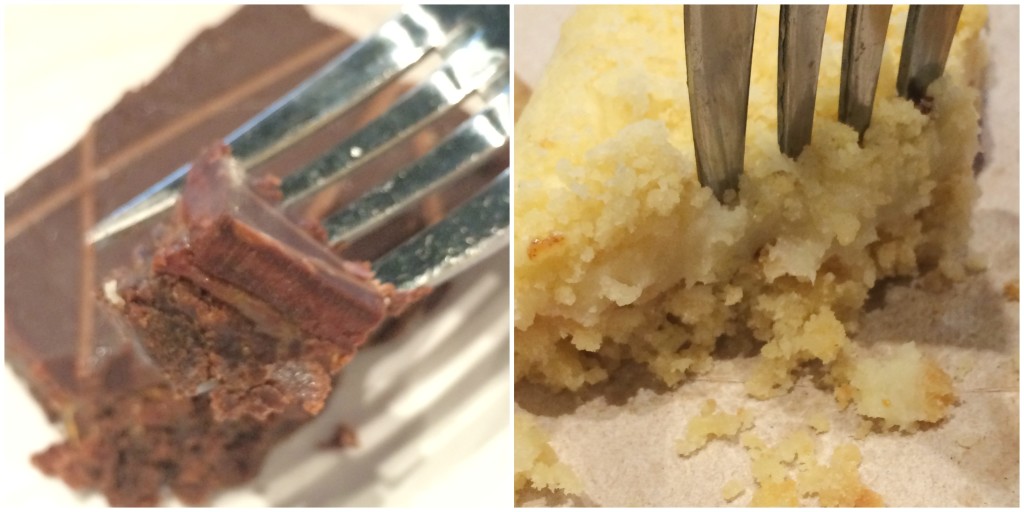 I'm really excited about the new look of Rubio's Coastal Grill but I'm even MORE excited about the newest menu items. As a busy mom, who's often on the go, I'm always grateful for take out options that are healthy both for myself and my daughter. Rubio's is somewhere I can go and always feel good about getting quality food for us.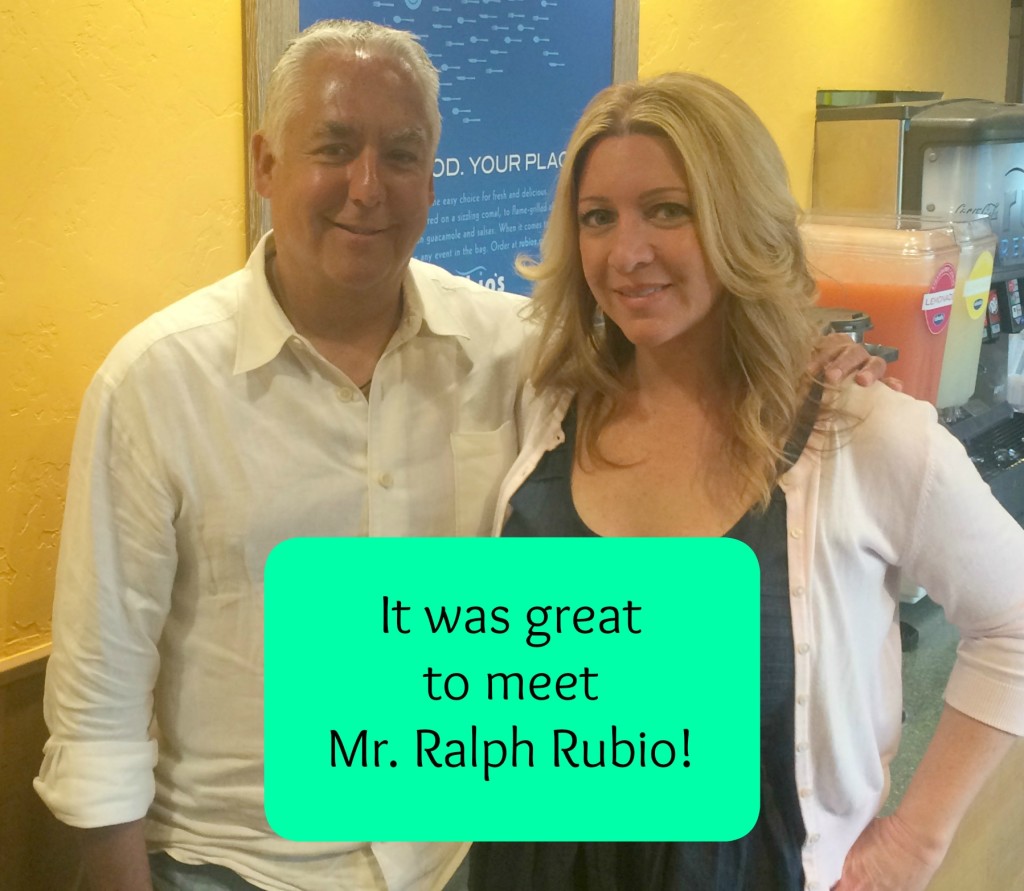 In honor of Rubio's recent transformation, I'm hosting a giveaway. Rubio's has provided me with 6 cards that are each valid for a complimentary entree. I'm going to pick one lucky reader to win all 6. Just enter below in the Rafflecopter and be sure to read the directions carefully. Good luck everyone!
Stay up-to-date about Rubio's happenings, events and more by visiting Rubio's on Facebook  and  Twitter.
Disclosure: I was invited to attend a media dinner and provided with dinner in order to write my post. No other monetary compensation was received. All opinions are 100% my own.