Actress and singer Sofia Carson, best known for her role as Evie in the international smash-hit Disney Channel Original Movie (DCOM) "Descendants", is starring in the upcoming "Adventures in Babysitting" which premieres Friday, June 24th at 8:00 p.m., ET/PT on Disney Channel. "Adventures in Babysitting" is the 100th Disney Channel Original Movie and was inspired by the hugely popular 1980's film of the same name.
In the film, Carson stars as Lola Perez, the bold and artistic teenager whose unexpected night of babysitting goes awry. In the movie, a dull evening for two competing babysitters, Lola (Sofia Carson) and Jenny (Sabrina Carpenter), turns into an adventure in the big city as they hunt for one of the kids who somehow snuck away. I got excited just watching the trailer:
Carson, who was featured as one of People En Espanol's "50 Most Beautiful People" in 2015, is also starring in "A Cinderella Story: If the Shoe Fits", a new, modernized version of the classic Disney tale that will air on Freeform.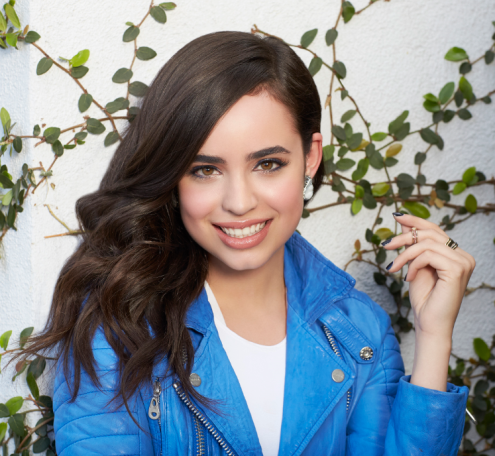 In addition to acting, Carson is currently signed to Republic Records/Hollywood Records and just released her debut single, "Love Is The Name". Watch the video:
I don't know who's more excited for "Adventures in Babysitting"….my daughter or me? Will you be watching on June 24th? You know we will be!
This is not a sponsored post. All opinions are 100% my own. Images, clips and logos are property of Disney Channel.