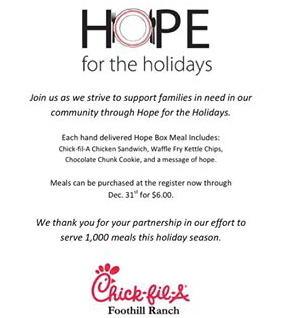 This holiday season, Foothill Ranch Chick-Fil-A is collaborating with Saddleback Church and OC Rescue Mission to support Orange County families in need, by bringing them meals. From now until New Year's Day, Chick-Fil-A Foothill Ranch will be taking donations at their store, which will go directly to providing hand-delivered. They are hoping to feed 1000 families this season!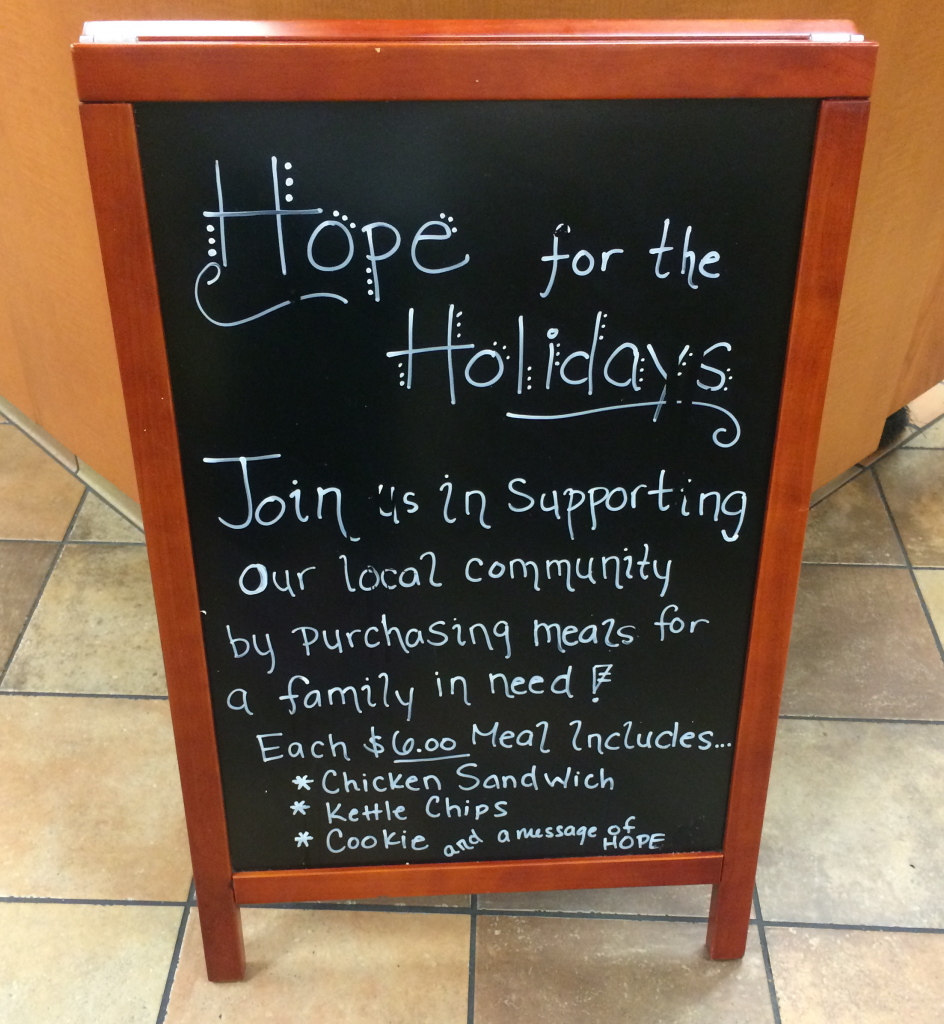 Each customer donation of $6.00 will go to purchase a Hope Box Meal which includes a Chick-Fil-A Sandwich, Waffly Fry Kettle Chips, a Chocolate Chunk Cookie, and a message of hope, which is a handwritten note by the donor (note can also be written anonymously) and attached to the box for delivery.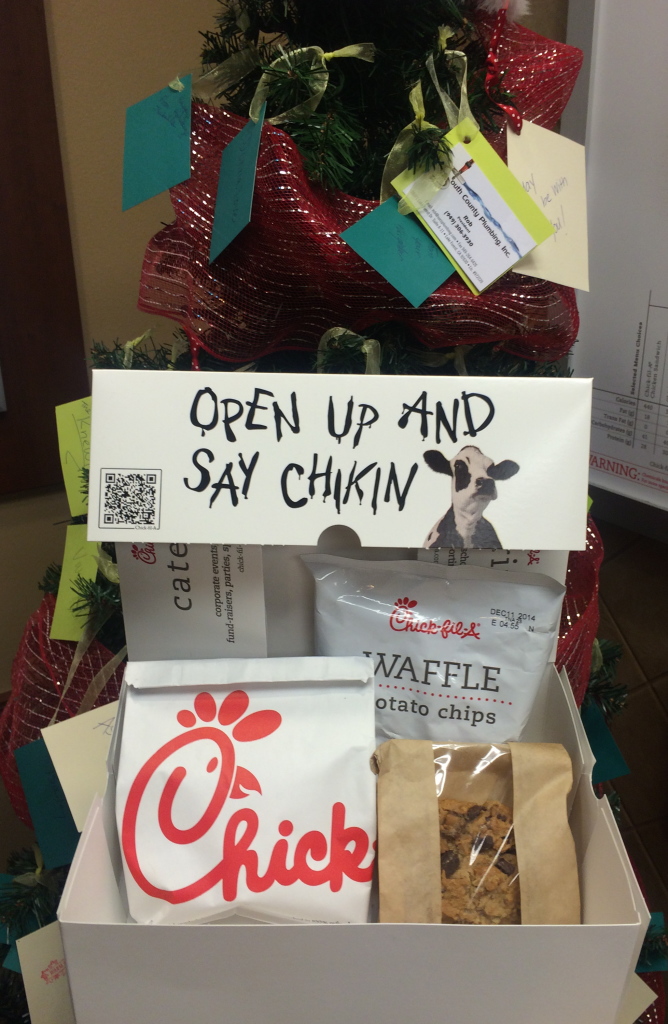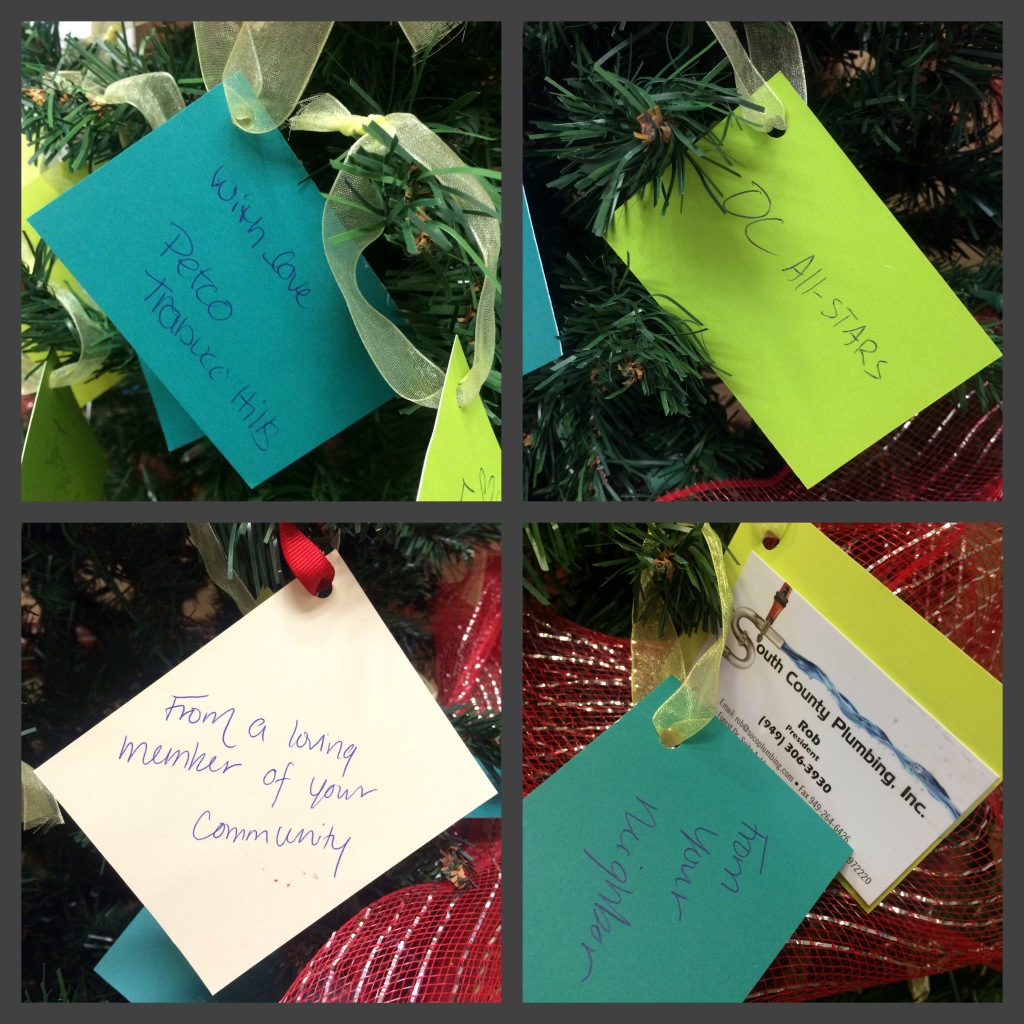 It was touching to see local community members AND local businesses support the "Hope for the Holidays" program this year and read their "messages of hope" on the Christmas tree in the store! Please consider stopping by Chick-Fil-A Foothill Ranch and making a donation too! It's amazing what your $6 can do for someone in need.
Happy Holidays!
Connect with Chick-Fil-A Foothill Ranch on Facebook!
This is not a sponsored post.