I received hotel accommodations in order to write this review. No monetary compensation was received. All opinions are 100% my own. 
We had such a wonderful experience staying at the Handlery Hotel San Diego this past weekend.  An early call time for a Sunday cheer competition made it necessary for us to stay overnight in "America's Finest City" the night before. We wanted to stay somewhere centrally located to be able to take advantage of some of the fun things San Diego has to offer. Handlery Hotel's location was just that! Located in Hotel Circle, t's literally a hop, skip & a jump away from Fashion Valley Mall, Mission Bay, and San Diego State University. Since it's located just off of the 8 freeway, it was so easy to get places without taking too much driving time.
The lobby of Handlery Hotel is nice and bright thanks to the natural light from above! 
We were greeted by friendly faces at the front desk, upon our arrival. They quickly checked us into our room, located right next to the pool. The room was just perfect for us and had 2 beds, a clean, updated bathroom, and a big, flat screen TV to watch while we enjoyed our cheese platter and cookie tray.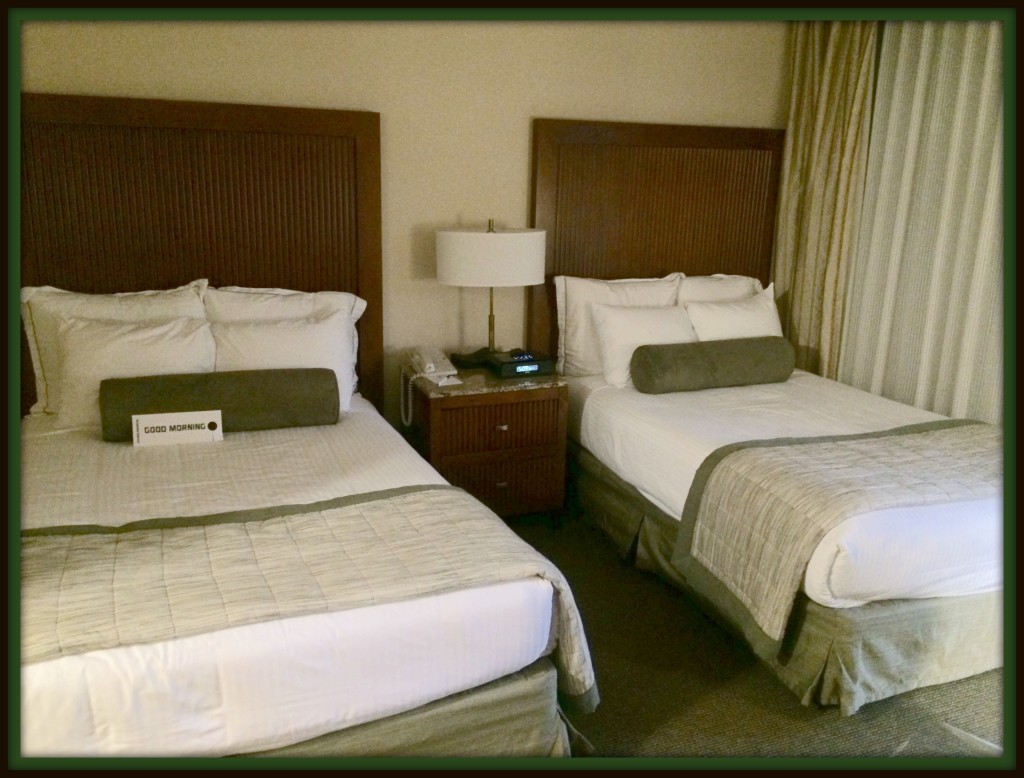 As you can see, Emily immediately claimed, and personalized, "her bed"!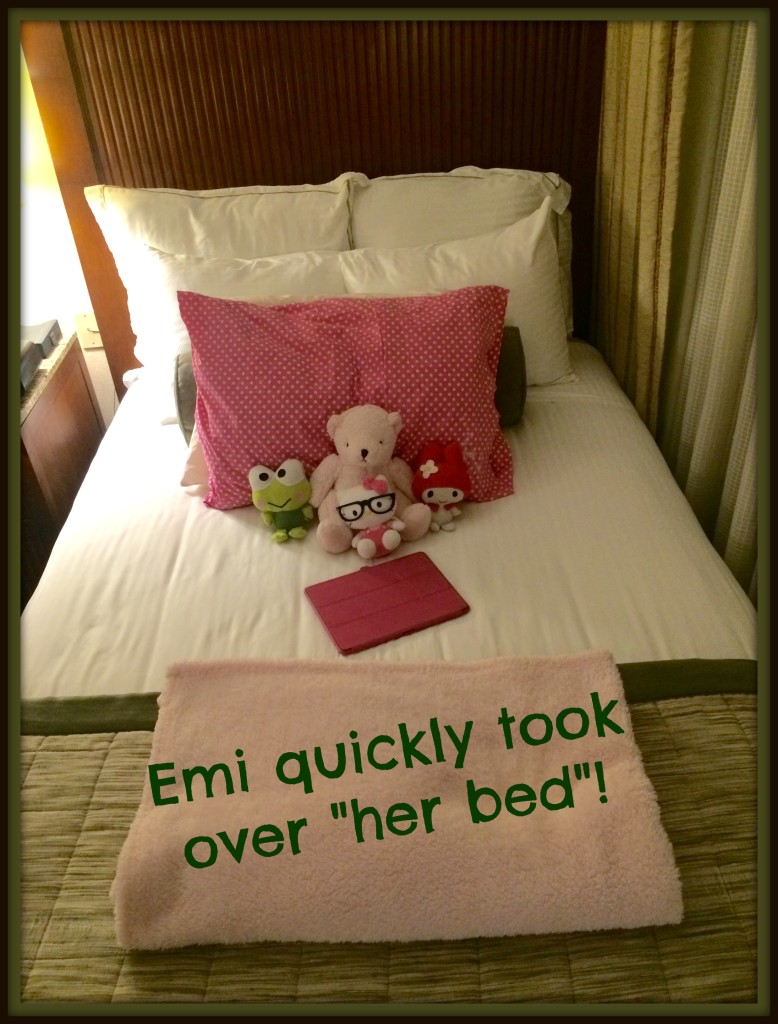 A nice, clean bathroom is one of my own personal travel necessities! 
This cheese platter was amazing! The cookies were delicious too! 
I instantly fell in love with the Holcombe & Moore Aromatherapy toiletries that were in the bathroom. They smelled so good, with a scent that wasn't too overpowering.  I could swear the same scent was being released into the hallways of the hotel and I actually asked about it at the front desk. Whenever I'd walk in the hallway or enter the lobby there was a wonderful smell in the air.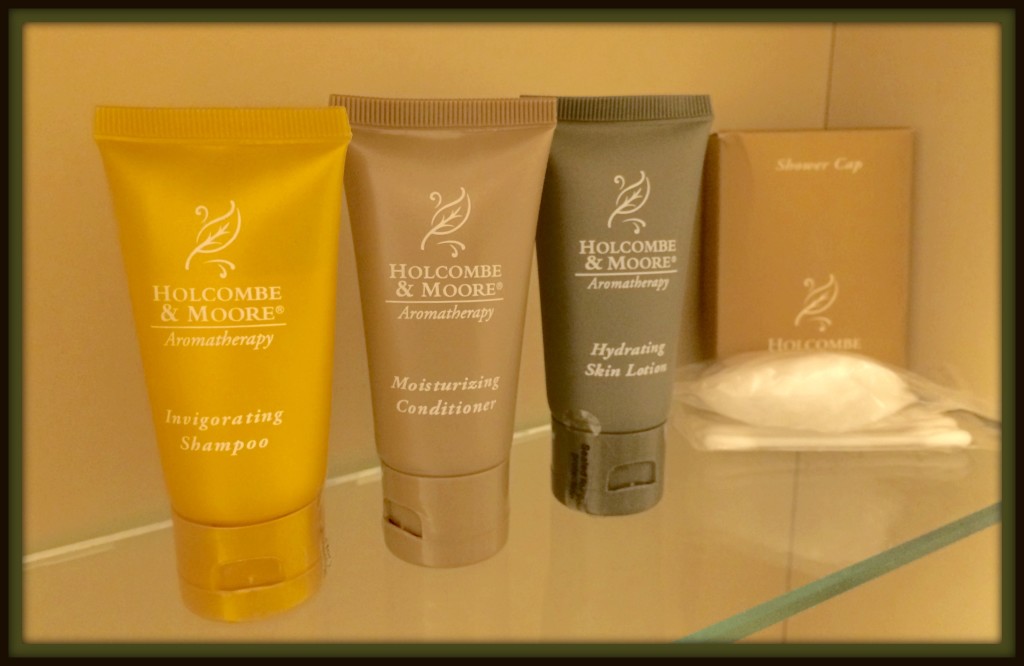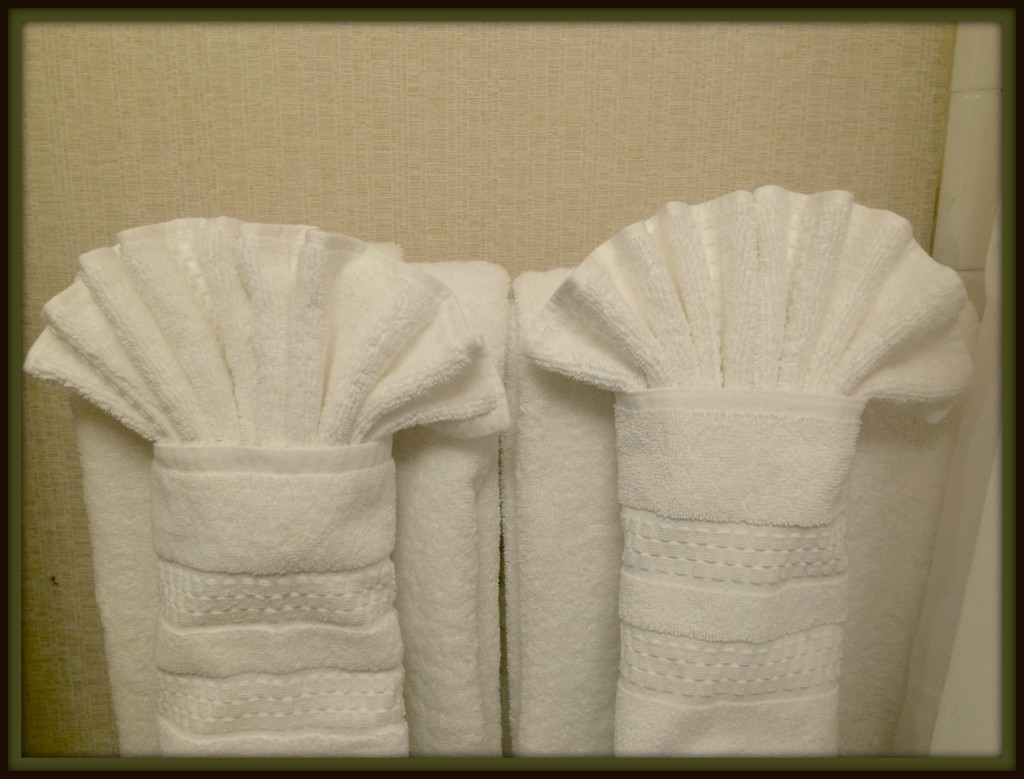 How cute are the towels? 
The Handlery Hotel has a large pool area, with both a pool and jacuzzi. They are heated for guests' convenience. I got some really pretty pictures of the pool area because we arrived around dusk. What a pretty backdrop the sunset was and I felt like I was in paradise just looking at all of the palm trees.
We didn't get to actually swim in the pool on this visit because we were so busy with our cheer competition but the weather was sure perfect for it! Next time we're definitely going into the pool! Southern California Winter weather is definitely something to be thankful for!
A poolside fountain
The hotel has a few different fountains throughout. I know for me, the sound of water is so soothing. The fountain by the pool was really pretty, as was the one by the hotel's entryway.
Emi made a wish in this fountain that's located near the hotel's entryway.
Postcards Restaurant is located adjacent to the hotel's lobby and serves breakfast and dinner and has a full bar with a TV to watch sports. It also provides the food for in-room dining. We had to hurry out early to our cheer competition so they packed us up a container of goodies and I took some coffee to go.
 Freshly baked blueberry and banana nut muffins and a mini croissant to go!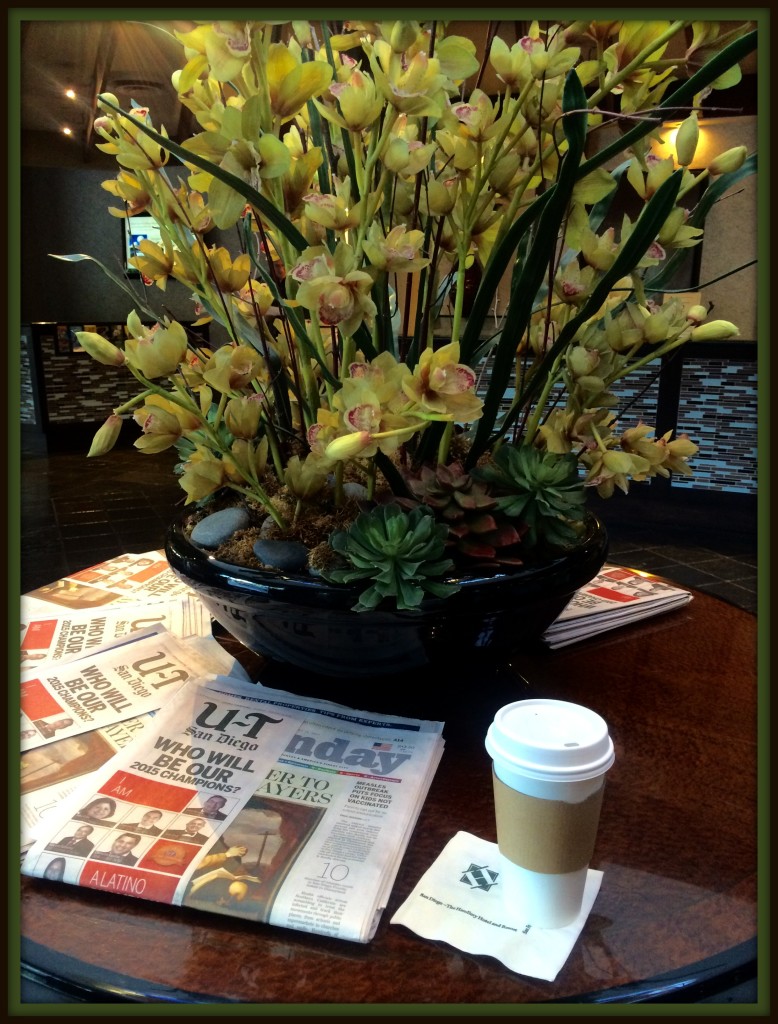 You can grab a complimentary daily paper in the hotel lobby! 
Our stay at the Handlery Hotel San Diego definitely wasn't long enough. Once cheer season is over, we fully intend on returning for a longer, more relaxing stay, when we enjoy the accommodations a little more and take advantage of that pool area, including the poolside drinks and dining at the Reef Lounge Poolside Bar & Grill.
Some of the other accommodations available at the hotel are:
Concierge staff
On-site parking
Complimentary wireless internet throughout the hotel
Business Center with computer, printer and complimentary boarding pass printing
Complimentary on-site fitness center
Same day laundry and dry cleaning service
Flexible meeting space
In-room dining
ATM
Express Checkout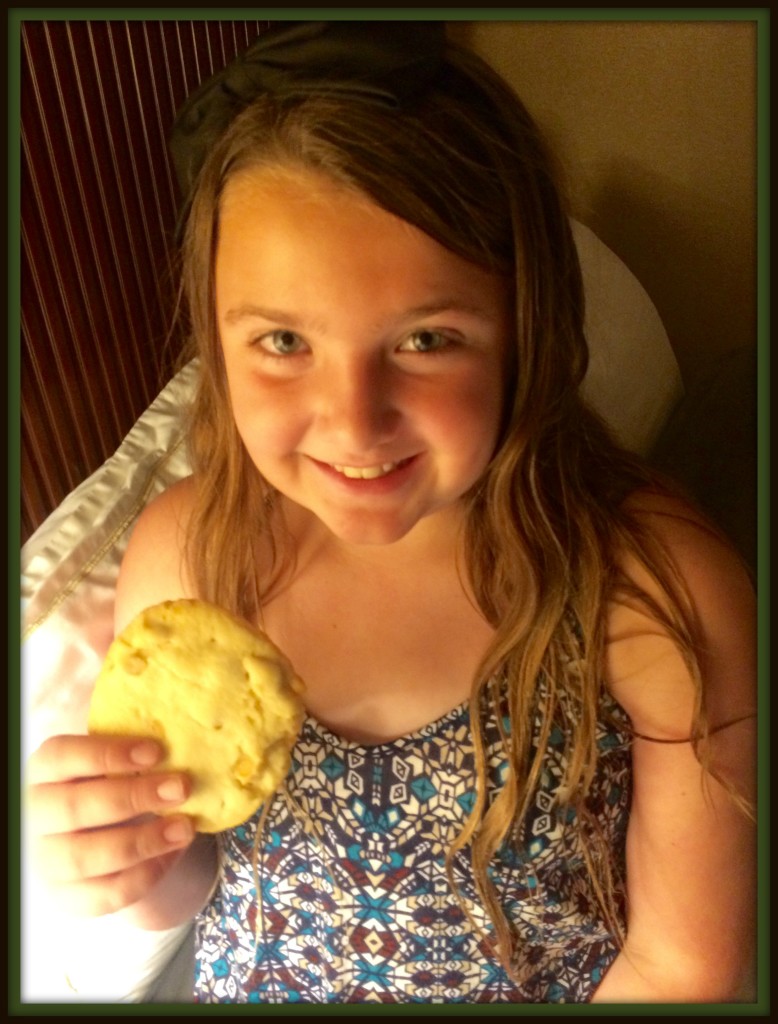 Thank you, Handlery Hotel! You had her at "cookie"! 
I'd like to send a HUGE thank you to the staff at the Handlery Hotel San Diego! It's a great family-owned hotel, offering such warm service. We enjoyed ourselves immensely and hope to be back very soon!
Visit Handlery Hotel San Diego on Facebook & Twitter.