It's that time again….the decorations are up, holiday music is playing and Santa has arrived at The Shops at Mission Viejo! Eager children and their families can experience the joy and magic of the holiday season with a visit to the Simon® Santa Photo Experience, where Santa awaits them in his winter wonderland. Located on the lower level near Nordstrom, children can visit and be photographed with Santa every day until December 24, when he has to head back to The North Pole.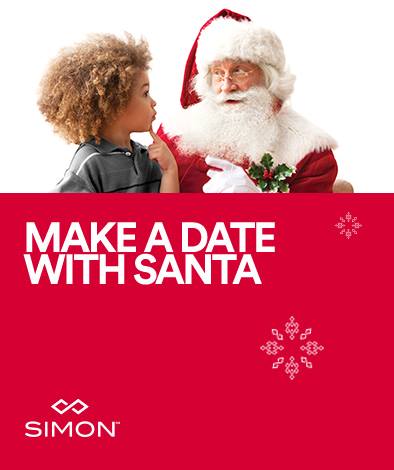 This year, you can save time and avoid the line with Santa by making an appointment! Reserve your magical moment with Santa online at http://simon.noerrsanta.com. For a complete list of Santa's dates and times, click here. The Simon Santa Photo Experience is, once again, sponsored by Gymboree.
Caring Santa 
The Shops at Mission Viejo also provides children with special needs and their families with an opportunity to enjoy a carefully managed Santa photo experience through the Caring Santa program, which provides a sensory-friendly environment for families of children with special needs, to safely experience the time-honored tradition and magic of Santa.
Caring Santa will be held at The Shops at Mission Viejo this year on Sunday, Dec. 7 from 8:30 a.m. to 11 a.m. Space is limited (1 reservation ticket per family); please visit theshopsatmissionviejocaringsanta.eventbrite.com to make your reservation. Caring Santa events have expanded from 7 Simon malls in 2011 to over 100 Simon malls today, reflecting the positive impact of this unique program. In 2013, Simon and The Noerr Programs were honored by Community Gatepath, earning a Community Impact Award for their efforts in pioneering Caring Santa.Caring Santa program.
Family Holiday Events at The Shops at Mission Viejo
The Kidgits Holiday Celebration will take place on Saturday, December 6 from 8:30 a.m. to 10 a.m. on the lower level, near Forever 21. Kids can get festive with various crafts and activities including making their own ornament, writing a letter to Santa and decorating a gift box to celebrate The Boxtrolls, available this Holiday Season.
The Kidgits event on December 6 will be followed with a celebration of the grand re-opening of the center's updated Dining Pavilion. Beginning at 11 a.m., head to the pavilion for live entertainment, face painting, a balloon artist for the kids, and more. Don't miss giveaways every hour, and swag bags while they last. Special offers will be available from food pavilion eateries, which include Blaze Pizza, Charley's Grilled Subs, Great Khan's, Muscle Beach Lemonade & Hot Dogs, Panda Express, Paradise Bakery & Café, Rubios Baja Grill, Ruby Thai, Sarku Japan and Smashburger.
Although this is just a rendering of the updated Dining Pavillion area, I think I see myself eating at a table! 
New to the holiday event lineup this year is Holidays on Ice Mission Viejo, the first-ever seasonal ice rink at The Shops at Mission Viejo. From November to January 11, skate under festive lighting, and celebrate the season with music and family fun. The 50-foot by 70-foot outdoor ice rink will accommodate approximately 120 skaters, and is located in the exterior parking lot, near Farrell's Ice Cream Parlour. The rink will be open from 10 a.m. to 10 p.m. daily.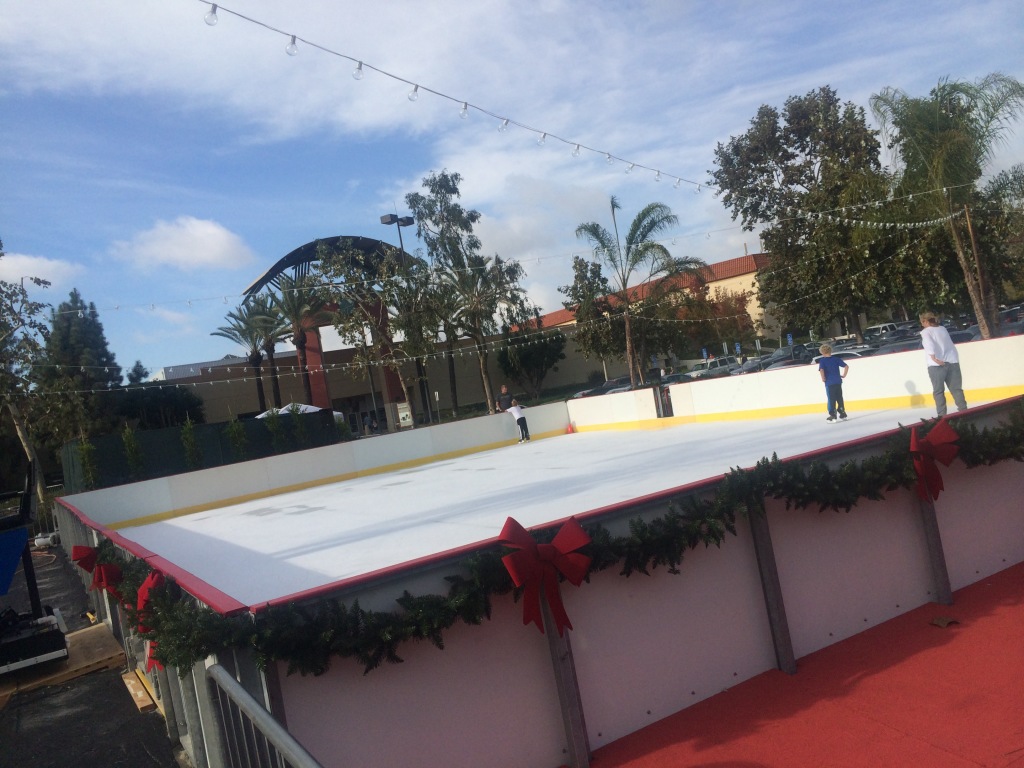 The Shops at Mission Viejo will offer several additional amenities during the holiday season. Additional valet will be available. A giftwrap station will be available in December, and located near Zara. Proceeds from the giftwrap station will benefit the Girl Scouts of Orange County and the Simon Youth Foundation.
There are so many fun things happening at The Shops at Mission Viejo! Happy Holidays!