A few months back, we were sitting in a theater, watching previews before the feature film. The trailer for STORKS came on, which I saw was an animated film, assuming it was kid-friendly.
Not soon after the preview started to play, I began to worry it would suddenly trigger some questions about babies that I wasn't ready to answer. I mean, everyone knows what storks traditionally bring but I just wasn't ready to talk about the topic of "babies", right then and there! Well, I'm happy to report that it didn't trigger any unwanted questions from my child. The STORKS preview was so adorable that I couldn't wait to see the whole movie! 
Fast forward. I was elated to receive a special invitation for my family and I to attend an advanced screening and "Blue Carpet" event for STORKS on the Warner Bros. lot. My daughter was so excited to go, she could hardly sleep the night before!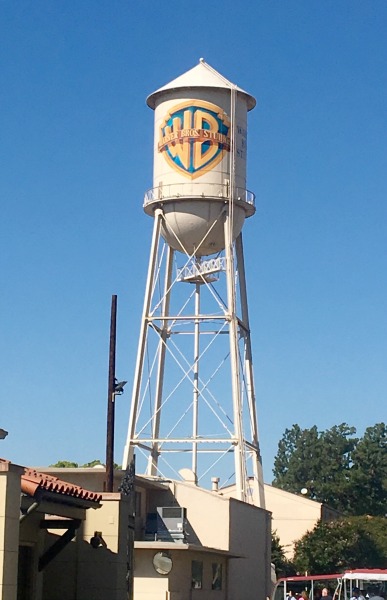 It's always exciting to pass the lot when you're driving in the area, but going inside those gates is way more fun! (Have you ever done a tour of the lot?)
As we proceeded to walk around, we saw some of the characters from the film on movie posters. You're going to love Tulip, you're going to love The Gardners, and you're probably going to fall head over hills with The Baby! and ALL the babies!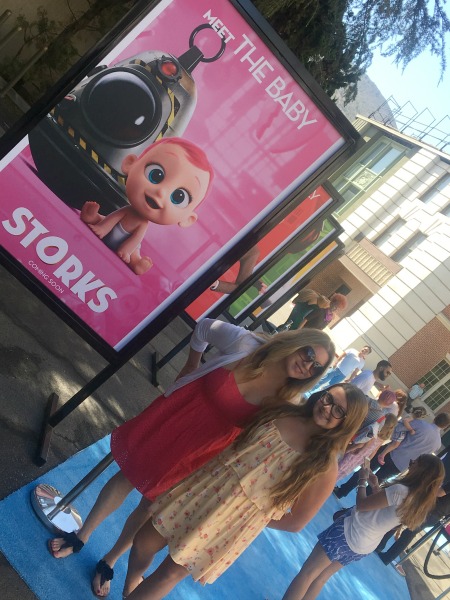 Inside the theater, I think there were more kids than adults, anxiously awaiting for it to start. If you're wondering about whether or not you can take your young kids to see it, I'd say yes.
There were so many toddlers in the audience with us, and not only were they engaged in the story the entire time, I heard no crying. I don't believe in spoilers, but as a mom, I would say that this film is "safe" to take kids of all ages to see. (other than your newborn, who isn't going to be interested in anything for that long).
Here's a little bit about the STORKS movie:
Storks deliver babies…or at least they used to. Now they deliver packages for global internet giant Cornerstore. Junior, the company's top delivery stork, is about to be promoted when he accidentally activates the Baby Making Machine, producing an adorable and wholly unauthorized baby girl. Desperate to deliver this bundle of trouble before the boss gets wise, Junior and his friend Tulip, the only human on Stork Mountain, race to make their first-ever baby drop – in a wild and revealing journey that could make more than one family whole and restore the storks' true mission in the world.
Directors: Nicholas Stoller and Doug Sweetland
Writer: Nicholas Stoller
Producers: Nicholas Stoller and Brad Lewis
Executive Producers: Phil Lord, Christopher Miller, Glenn Ficarra, John Requa, and Jared Stern
The Cast features: Andy Samberg, Jennifer Aniston, Ty Burrell, Kelsey Grammer, Keegan-Michael Key, Jordan Peele, Katie Crown, Danny Trejo and more.
This film is Rated PG.
You just HAVE to watch the trailer! It's adorable!
After the screening, we were treated to a fun party on the lot which included food trucks, a candy station, face painting, photo opps, a Super Slide, and more! They definitely know how to throw a party!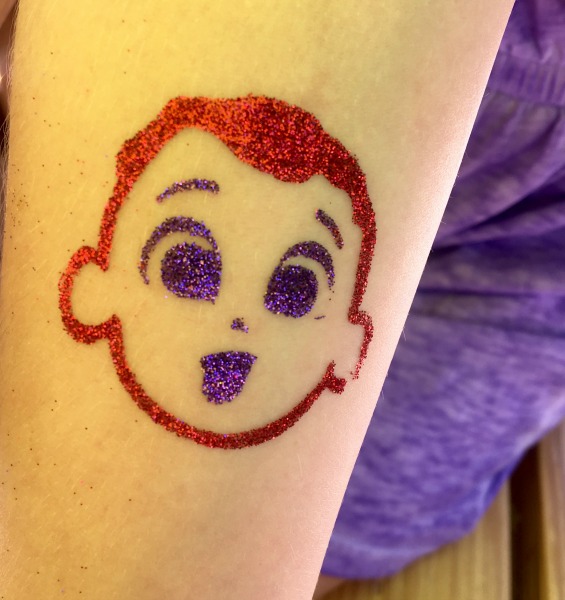 STORKS is now playing in theaters everywhere. Grab your flock and head out to see it! Don't forget to come back and tell me your favorite part about the film!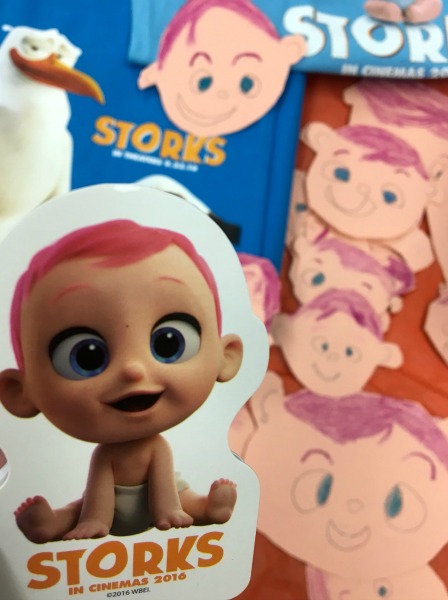 Visit the STORKS official site here. Connect with STORKS on Facebook, Twitter, and Instagram. 
This is not a sponsored post. I was invited to attend an advanced screening of the film. Some images and clips are property of STORKS.