Disclosure: I was invited to a media tasting as a guest of The Waffle Affair in order to write my review. No other compensation was received. All opinions are 100% my own. 

The Waffle Affair is an adorable storefront, located in a shopping center off Bayside drive in Newport Beach. Situated extremely close to the water and Balboa Island, the area is known for residents who enjoy a leisurely and active outdoor lifestyle. The Waffle Affair is the perfect place to stop at to grab a hand-crafted coffee or tea and a waffle to go! If you're thinking that the words "waffle" and "to go" don't pair well, you must keep reading! (I suggest everyone keep reading anyway though)
It might seem "untraditional" to imagine grabbing waffles to go but these waffles are different. They don't require any toppings or syrups and can easily be taken out to enjoy. (Don't worry, they do also offer classic, traditional waffles with maple syrup & whipped butter, if that's what you're looking for!) You can choose from regular-sized waffles or waffle bites! Waffles are offered in both sweet and savory flavors, made from scratch and baked fresh to order. This means the waffles are very light and not greasy at all. There are some deliciously unique waffles on the menu at The Waffle Affair.
Here are just a few of the savory ones:
Cheddar & Cherry Hardwood Smoked Bacon
Prosciutto Di Parma & Gruyere Cheese
Oven Roasted Turkey & Havarti Cheese
Genoa Salami & Fontina Cheese 
Waffle Bites with Hot Dogs or Breakfast Sausage (my daughter LOVED these) 
Here are just a few of the sweet waffle options:
Liege (Belgium-style)
Madagascar Vanilla Bean
Chocolate Chip
Other waffle offerings include daily waffles and specialty & seasonal waffles. We had the pleasure of trying coconut waffle bites and carrot cake waffle bites that had a cream cheese frosting topping. They were both considered seasonal items, which are offered from time-to-time. They were amazing!
The Waffle Affair also has its own coffee bar and proudly serves Illy's sustainably grown Arabica beans, as well as a selection of Dammann Teas, and freshly squeezed orange juice.
To view the full menu, click here.  The Waffle Affair is a truly adorable place to go for breakfast, lunch, or an early dinner. The people are friendly and you'll fall in love with the decor…especially the chandelier! But you'll mostly fall in love with the waffles! I know I did!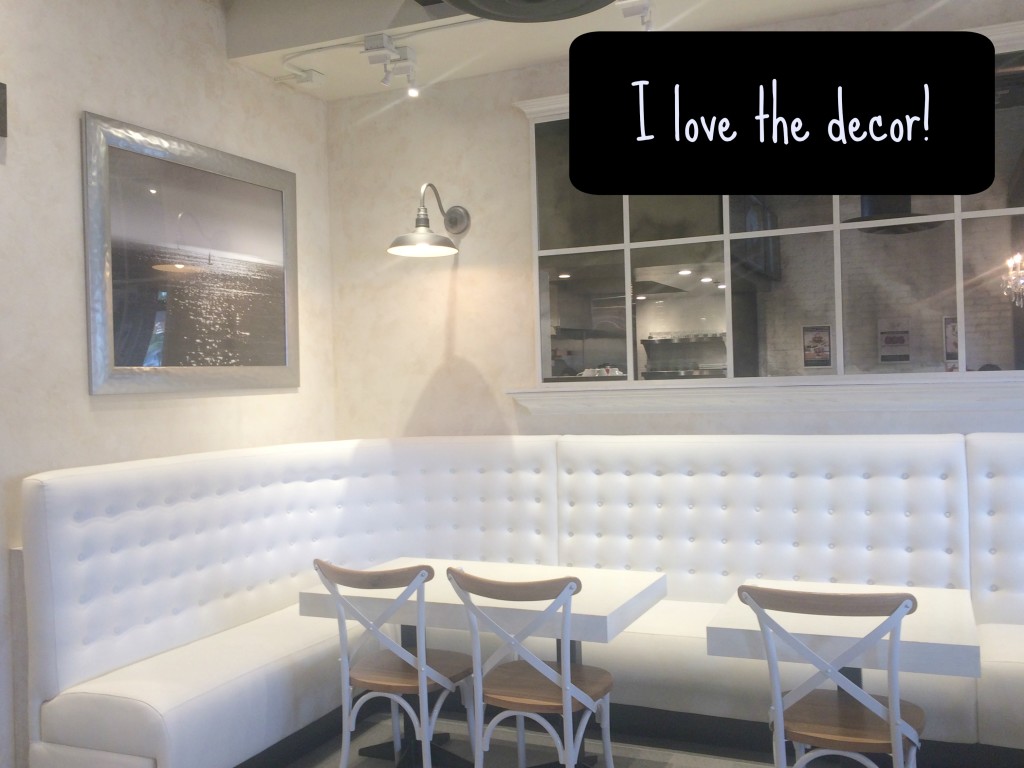 The Waffle Affair is located at:
 1064 Bayside Drive Newport Beach, CA 92660
949.720.8155
Connect with The Waffle Affair on Facebook, Twitter, and Instagram!