This post was sponsored by SwimWays as part of an Activation for Influence Central. I received products to facilitate my review All opinions are 100% my own.
Summer is my favorite season of the year. I love spending time outside with my daughter and soaking up the sunshine. One of our most frequent places to end up on a Summer afternoon is the pool. I enjoy swimming and being in the water, but not as much as my daughter does. I usually prefer to float on something with a cool drink in my hand. 
I was more than excited to receive a SwimWays Spring Float Recliner to try out in the pool, With what seems like constant heatwave temperatures, this couldn't have come at a better time. If you haven't seen these at Walmart yet, they are luxury fabric-covered inflatable floats that are so comfy. They're top-of-the-line quality and each includes a sit-up style backrest, headrest, ottoman, and a beverage holder!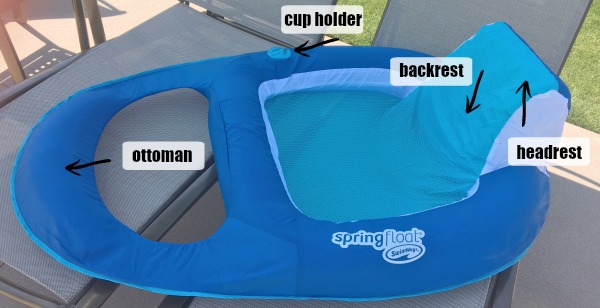 The SwimWays Spring Float Recliner is the only float on the market with the patented Inner Spring Technology, which allows it to be easily inflated, closed and carried. Take a peek at how it came out from the package.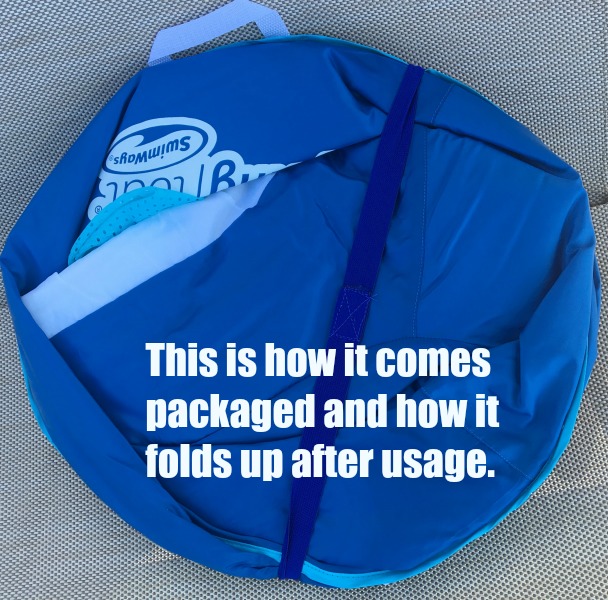 One of the amazing parts about taking this to our pool was how quickly and easily it inflated. I can't tell you how many times my daughter has asked me to blow something up at the pool and I've literally become winded. This was so easy and when I was finished blowing it up, I wasn't even light-headed afterwards! (That's a plus!)
In addition to the cup holder for my drink, one of my other favorite things about the float was not having to humiliate myself to get on it in the pool! I'm sure many others can relate to this situation: You're gracefully trying to climb onto a pool float and it pops out from underneath you or worse, dumps you into the water! The SwimWays Spring Float Recliner was super easy to climb into and there was no humiliation involved! Also, even with my daughter kind of hanging onto it and pulling me around, it was super stable and never came close to flipping over, which is great because no one wants to spill their drink in the pool!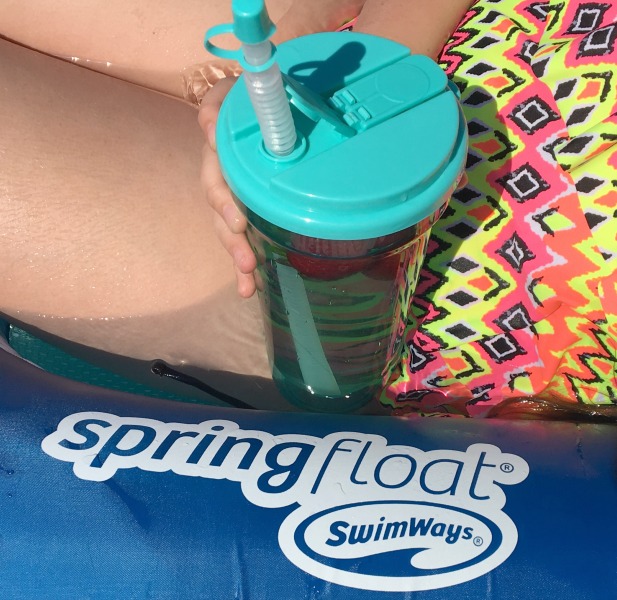 The SwimWays Spring Recliner Float is my new favorite toy this Summer! Keep calm and float on! For more information or to purchase your own, visit their site here. You can connect with SwimWays on Facebook.