The Disney California Adventure Food & Wine Festival will jumpstart Spring with hundreds of culinary experiences and delicious flavors from across the Golden State beginning March 10. (through April 16) . Guests will want to visit on multiple days to take advantage of all the tantalizing food and beverage offerings during the Festival, which runs March 10- April 16, 2017, at Disney California Adventure Park.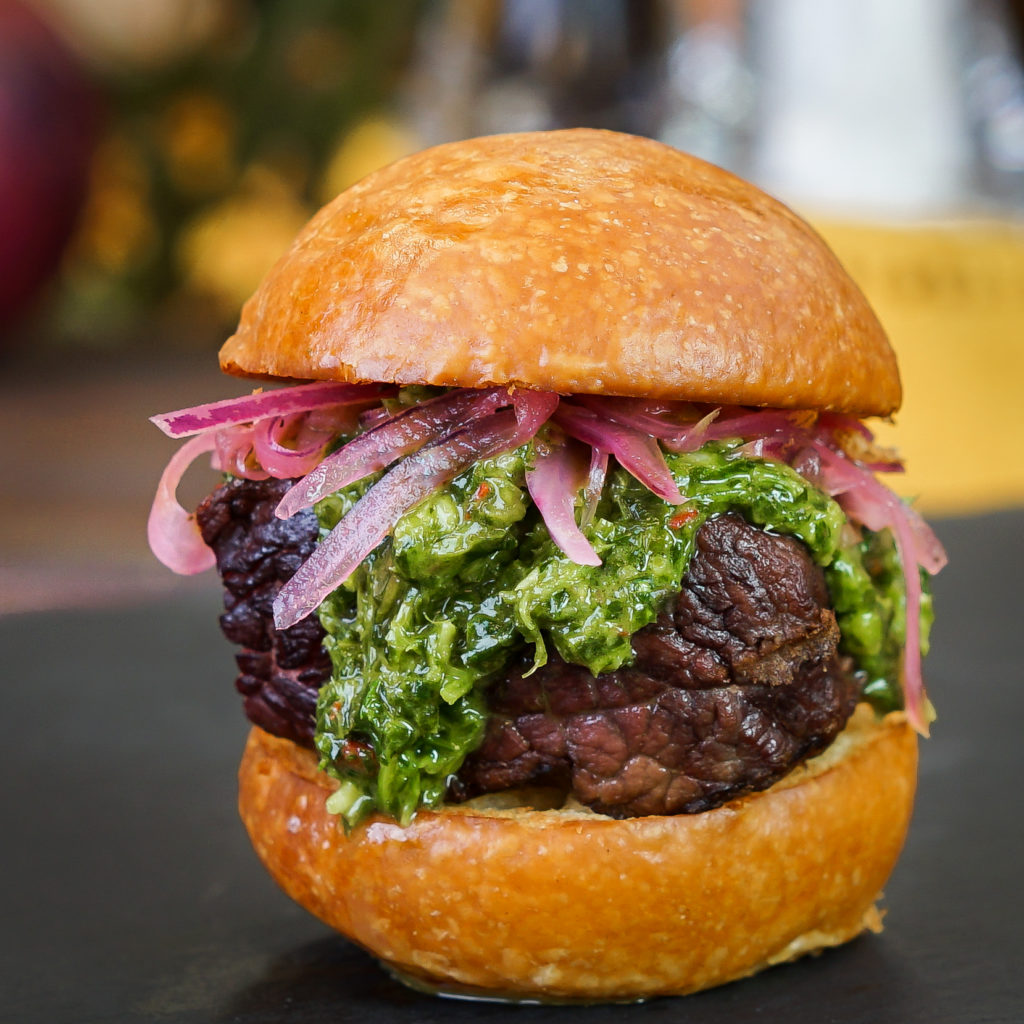 With celebrity chefs, winemaker dinners, beer tasting seminars and irresistible cuisine, this year's Food & Wine Festival is going to be better than ever, with experiences for guests of all ages!  There'll be more than a dozen marketplaces open every day for guests to enjoy, as well as an entire menu of daily culinary demonstrations and tastings, including beer, wine and spirits seminars (for those 21 of years and older.)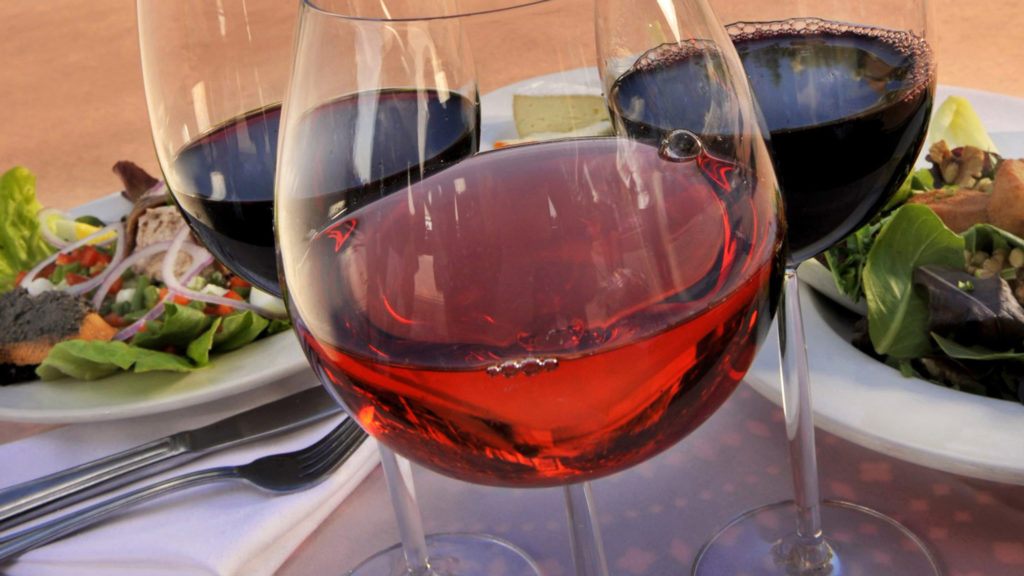 The festival will feature music everywhere, delicious food, and fun crafts created specifically with younger guests in mind. The Disney California Adventure Food & Wine Festival will have experiences for the entire family to enjoy. More than a dozen Festival Marketplaces will offer delectable fare, an ideal complement to the Festival-inspired menus at the theme park's restaurants and eateries.
Dozens of food and beverage professionals will share their expertise during the Festival. Each day during the festival, guests will be invited to learn cooking techniques from master chefs, participate in wine,beer and spirit seminars, and discover some of the best California cuisine in dishes served throughout Disney California Adventure. Celebrity chefs scheduled to appear during the Festival include:
Guy Fieri
Robert Irvine
Cat Cora
Duff Goldman
Emily Ellyn
Keegan Gerhard
In addition to culinary demonstrations and seminars, guests will enjoy an exciting musical program with eclectic bands that add an authentic "California vibe" to the Festival. Children ages 3 to 11 may join in the fun with the popular, complimentary Junior Chef experience (led by Chef Goofy (available on a first-come, first-seated basis), and the Jammin' Chefs, who serve up tasty rhythms with pots and pans that really get cooking with the help of sous chefs Chip 'n Dale.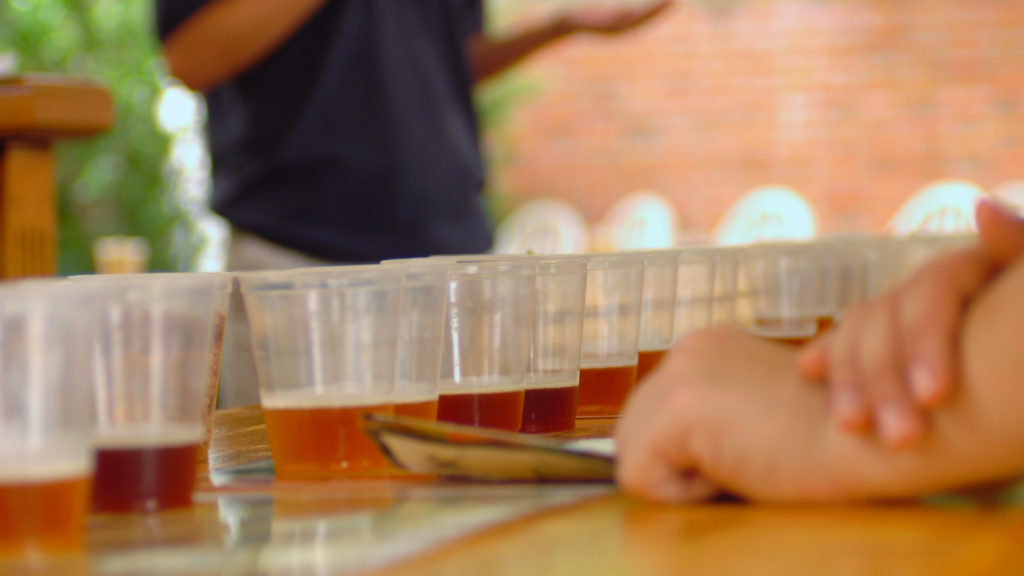 Many of the Festival events are included with admission to Disney California Adventure. Guests who want to add the Signature Events may purchase separate tickets at an additional fee for the following events:
"In the Kitchen with …" – Each Celebrity Chef will lead a 60-minute culinary
demonstration and Q&A followed by an autograph session. The experience includes a tasting of some of the prepared dishes. (offered on Saturdays from 6 to 7 p.m.)
Sweet Sundays – A 90-minute culinary demonstration focuses on the sweet side of the culinary arts. Following a light breakfast and a sparkling toast, the Guest Chef for that day will demonstrate up to three recipes. Guests will enjoy samples from the chefs. (offered on select Sundays from 10:30 a.m. to noon.) 
Winemaker Dinners and Brewmaster Dinners – A four-course dinner features wines and winemakers or beers and brewmasters. Wine or beer selections will be paired with courses created by the Disney Executive Chef Team and each winemaker or brewmaster will speak on the libation and the pairing. (offered on Thursdays from 6:30 to 9 p.m.) 
Additional ticketed programs include:
Culinary Demonstrations (presented daily throughout the Festival) – Guests will enjoy 30-minute culinary demonstrations presented by local, visiting and Disney chefs. Each demo will focus on a single recipe, ingredient or cooking style. Guests will receive a tasting sample of the dish prepared.
Wine, Beer or Spirits Education and Tasting Seminars (presented daily throughout the Festival) – Beverage seminars presented by industry experts will enlighten guests who want to learn more about their favorite spirits. Each 30- to 45-minute seminar will focus on a specific beverage type, region or label, and guests will enjoy tasting samples of some of the beverages discussed.
Beginning March 10 through April 1, guests may make reservations for Signature and other ticketed events by visiting Disneyland.com/foodandwine. Reservations for events later in the month of April can be made beginning 60 days prior to the date of the individual event.
For more information about the Disney California Adventure the Disney California Food & Wine Festival, visit http://www.Disneyland.com.
Please note: Separate admission to Disney California Adventure Park is required and is not included with the cost of signature events. Space is limited for all ticketed events; advance reservations are recommended. Full payment may be due at time of booking, and cancellation fees may apply. No refunds, credit or date or time changes. Guests must be 21 years of age or over to consume alcohol; valid photo ID required. Events and demonstrations are subject to change or cancellation without notice.
This is not a sponsored post. Some images are property of Disney. All opinions are 100% my own.