We watch quite a bit of Disney Channel in our home. For the longest time, all we saw were commercials for the upcoming release of the Disney movie, "Teen Beach Movie"! We set up our DVR to record it, because Emi can never get enough of Disney Channel movies! She LOVES Ross Lynch (aka Austin from "Austin & Ally") and Maia Mitchell (she appeared on "Jessie" before and is now on "The Fosters") I'm pretty sure that just during the first week that Teen Beach Movie was officially released, she'd probably watched it AT LEAST 20 times!
Going down the Mickey & Friends escalator, all ready to meet Ross & Maia!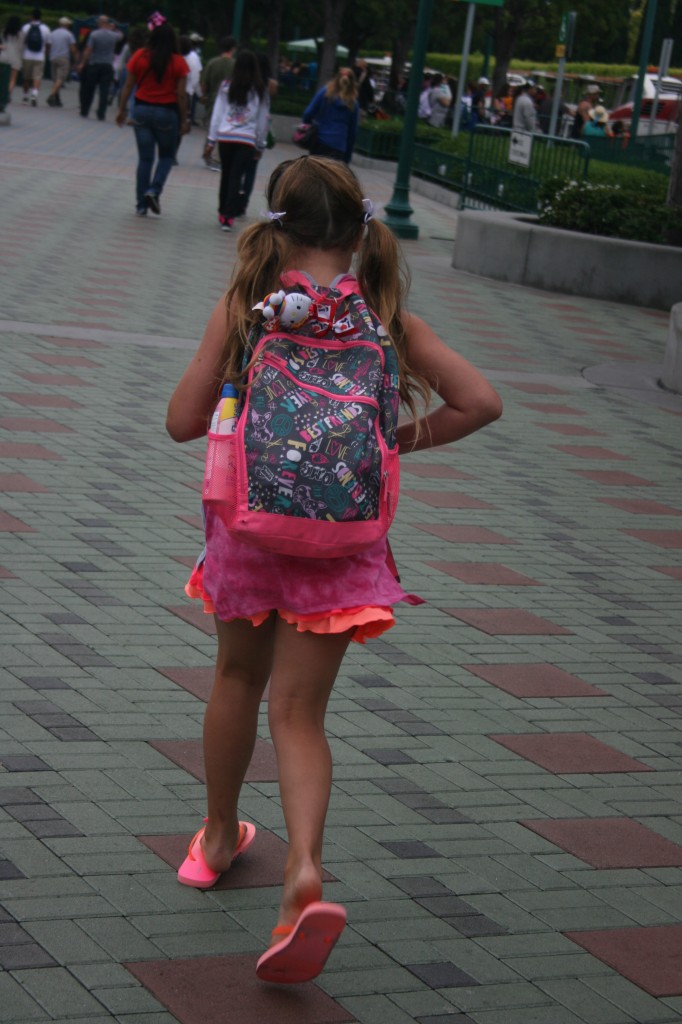 Running to the tram. I wonder if she's excited? 
We are fortunate enough to live near The Disneyland Resort, where they had a merchandise signing event for the movie. Ross and Maia would be making an appearance and signing Teen Beach Movie merchandise.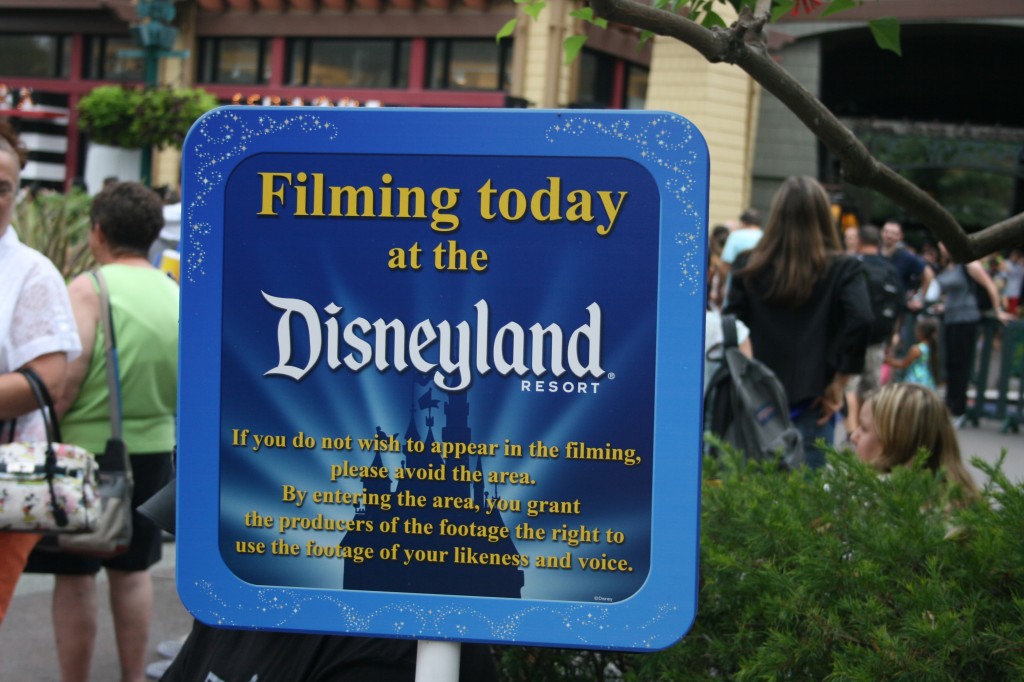 The part I didn't realize was that we were supposed to camp out the night before, with all of the other teenagers or we wouldn't get a "voucher" to meet them. I honestly thought if we got there a few hours ahead of time, that we'd be fine. Now I know for next time! (Will there be a Teen Beach Movie 2?)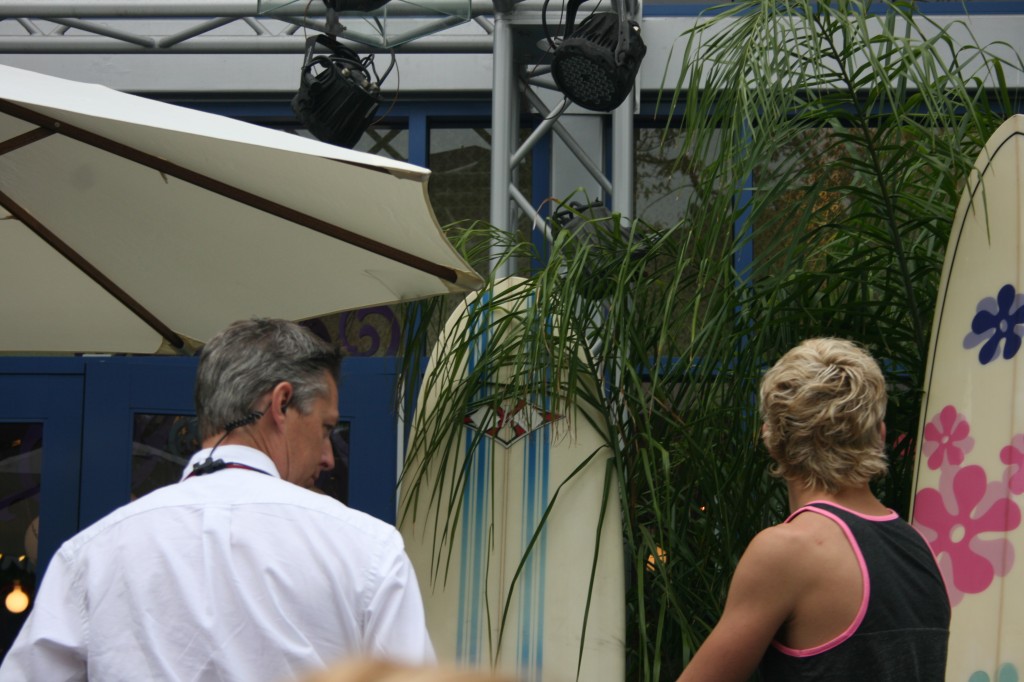 HOWEVER, when we arrived in Downtown Disney, we stopped to look around and see which way to go….and there he was! Ross was walking right in front of us…OMG Ross Lynch!!!! All I could think was, "Hey, that's the guy on that show!" and I'll admit I was a little stumped, but Emi was the one who EXTREMELY short on words and just had this giddy expression on her face!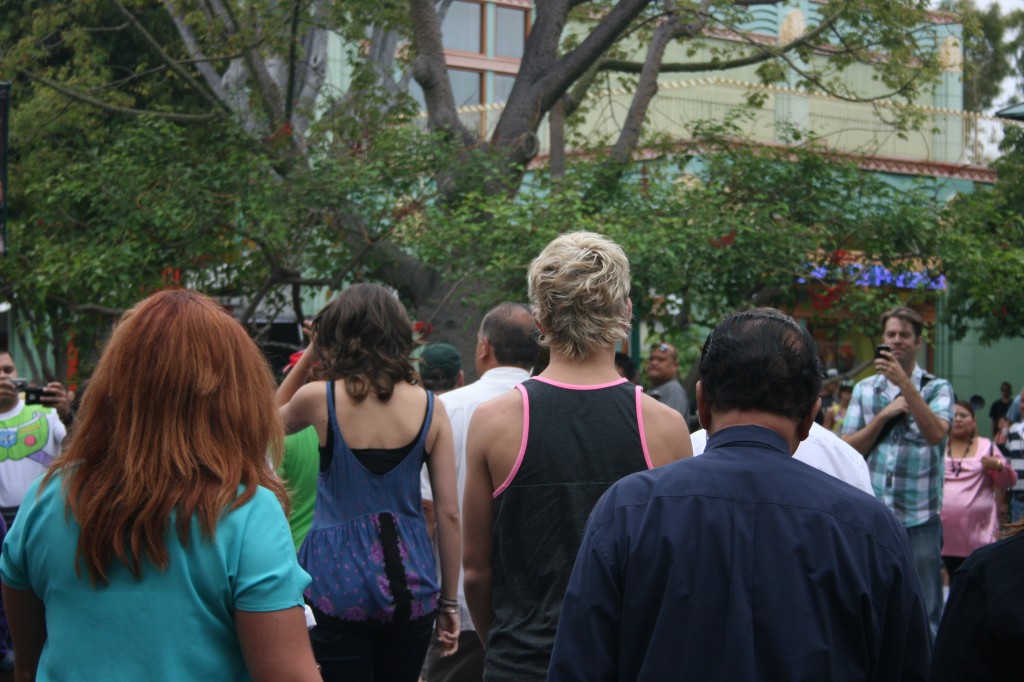 Ladies and Gentlemen, I present you with…the backside of Ross Lynch!
(it's a Jungle Cruise joke) 
So, while the people who had been waiting in the line for HOURS stood far away from, WE were right next to Ross and Maia AND got to be front row when they did some filming for a "Disney 365″segment! I don't think Emi has ever been that close to one of her celeb crushes and although she was overwhelmed by the crowd, she had a giant smile from ear-to-ear!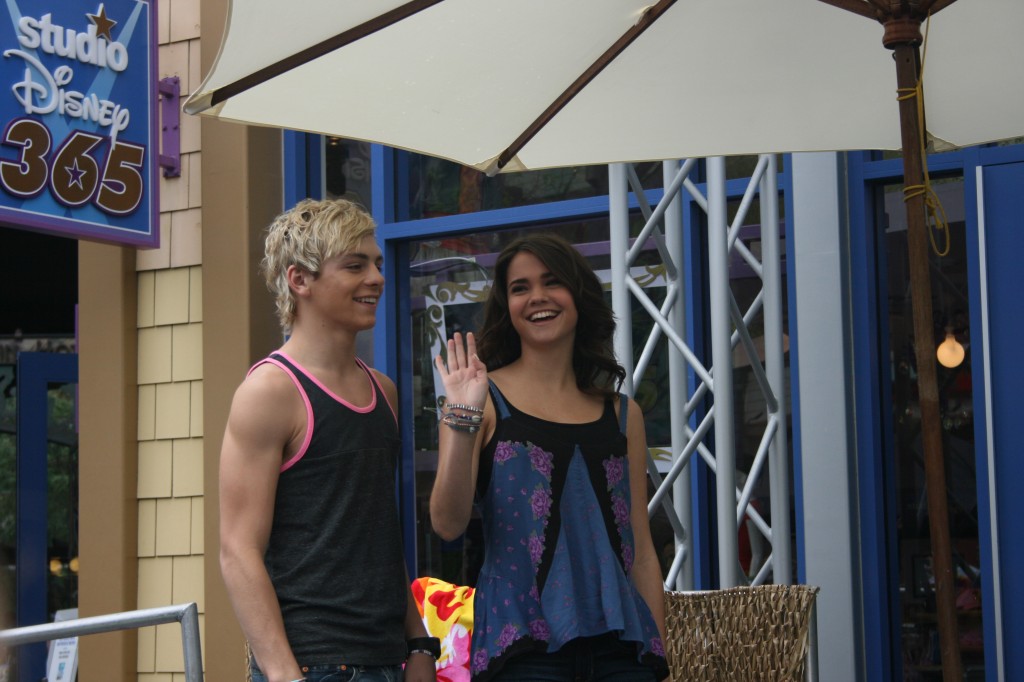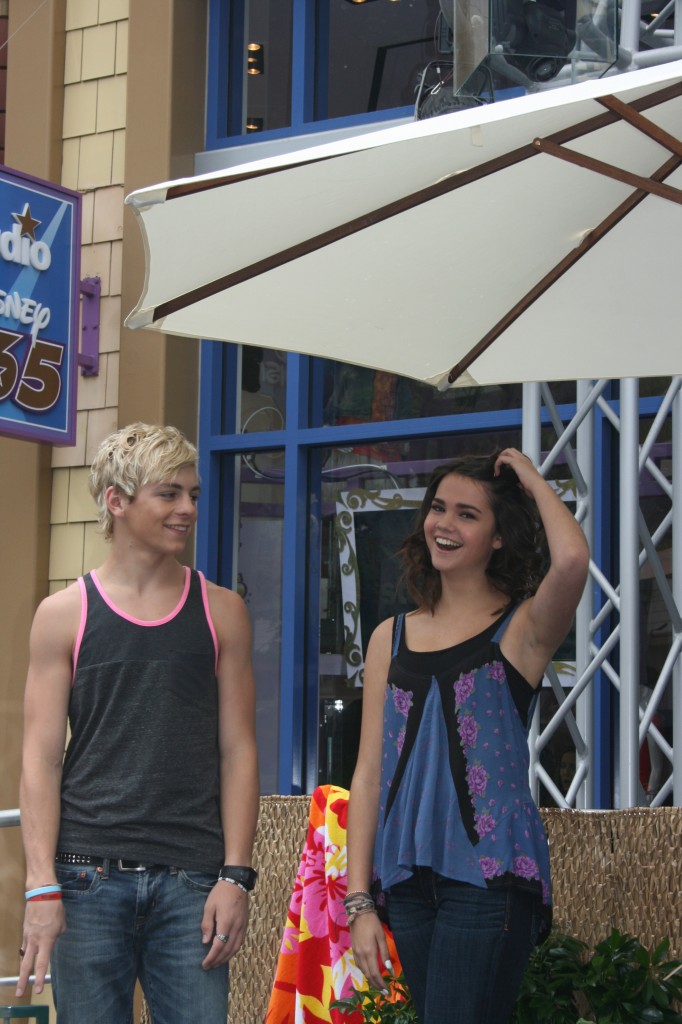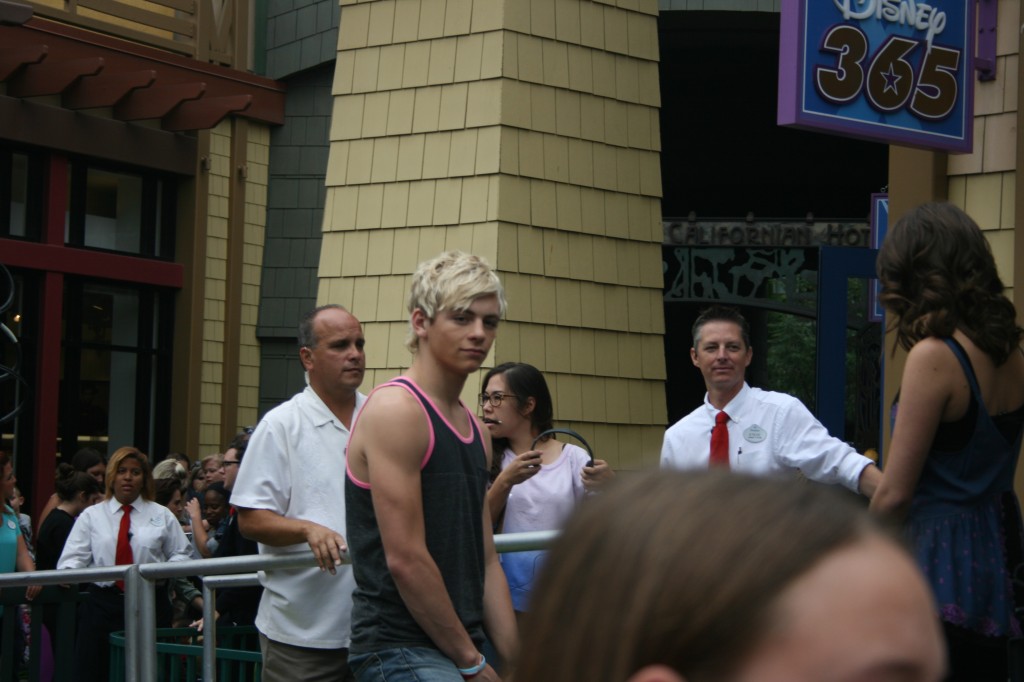 I'm pretty sure he's looking right at Emi in this pic! 🙂
The look on her face is priceless! I think she was pretty happy, wouldn't you agree?
The Radio Disney Crew was also there, playing with the kids and were passing out swag!
It was great morning spent in Downtown Disney!
Do YOU have a favorite Teen Beach Movie character? If so, WHO is it?