This is not a sponsored post. All opinions are my own. 
Did you know that 1 in 6 children in the U.S. live with hunger? This is such an awful statistic but a reality in our country. For the 4th year in a row, The Habit Burger Grill is partnering with No Kid Hungry to continue its commitment to help end childhood hunger in America. Over the past four years, The Habit has raised over $1 million for the No Kid Hungry campaign, providing millions of meals for kids across the country.
From now through the end of September, The Habit will be collecting donations for No Kid Hungry. Guests who donate $2 or more to the No Kid Hungry campaign will receive a free Charburger with cheese certificate, good on a return visit through October 2, 2018.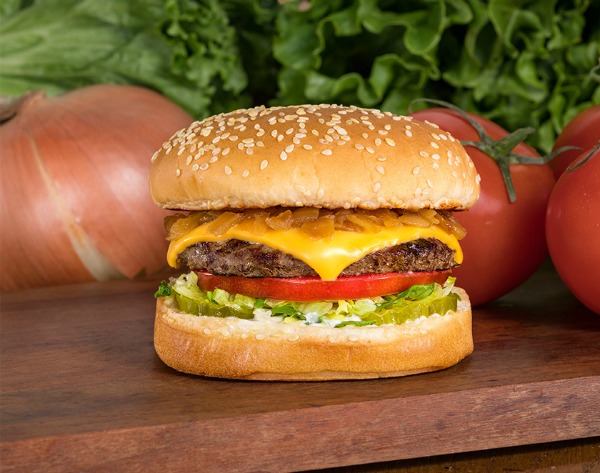 To help raise awareness about childhood hunger, No Kid Hungry is launching the Hunger Can't Wait tour, which will travel to five cities across the country, hosting special events from August 28 to September 17. The Habit kicked off the tour on August 28 with an event at its El Segundo, California restaurant.
"The sense of urgency around childhood hunger remains high, and that's why it's important to us to support No Kid Hungry. We are proud to have helped provide millions of nutritious meals to kids in need," – Russ Bendel, CEO of The Habit Burger Grill.
While you're at The Habit Burger Grill, be sure to try out the Golden Fried Chicken Salad For a limited time only, The Habit Burger is bringing back their delicious buttermilk battered, perfectly seasoned golden fried chicken and giving guests the option of ordering it on a sandwich or a salad.
The Golden Fried Chicken Salad is inspired by the fan-favorite Golden Fried Chicken Sandwich, which permanently joined The Habit menu in late 2016. The Golden Chicken Salad starts with a buttermilk battered, hand-breaded sliced chicken breast, served atop fresh garden greens, with feta cheese, diced tomatoes, crumbled bacon, red onions, carrots and cilantro, and is then tossed in a house-made Southwest-inspired cilantro lime ranch dressing.
Find The Habit Burger Grill on Facebook and Twitter. For more information about No Kid Hungry please visit NoKidHungry.org. You can also join the conversation on social using #HungerCantWait.