This is a guest post by Over the Top Kid! (aka Emily, age 9)
I love summer! I love not having homework, I love getting to sleep in later, and I LOVE getting to go on little vacations! Last week I got to go to Arizona with my mom. She was going for The Disney Social Media Moms on the Road conference and I got to travel with her.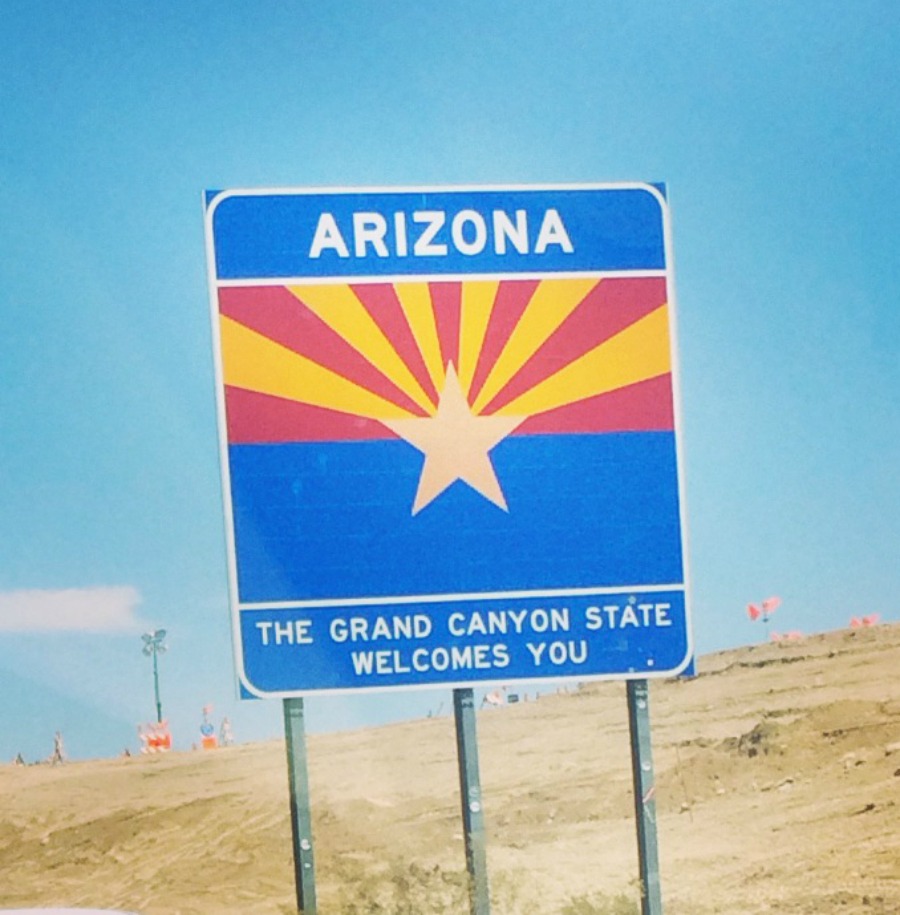 When my mom told me she made our reservations at The Fairmont Scottsdale Princess , I looked online to see what kind of things they had for kids like me to do.  That's when I got even more excited about the trip! Wow, it looked cool!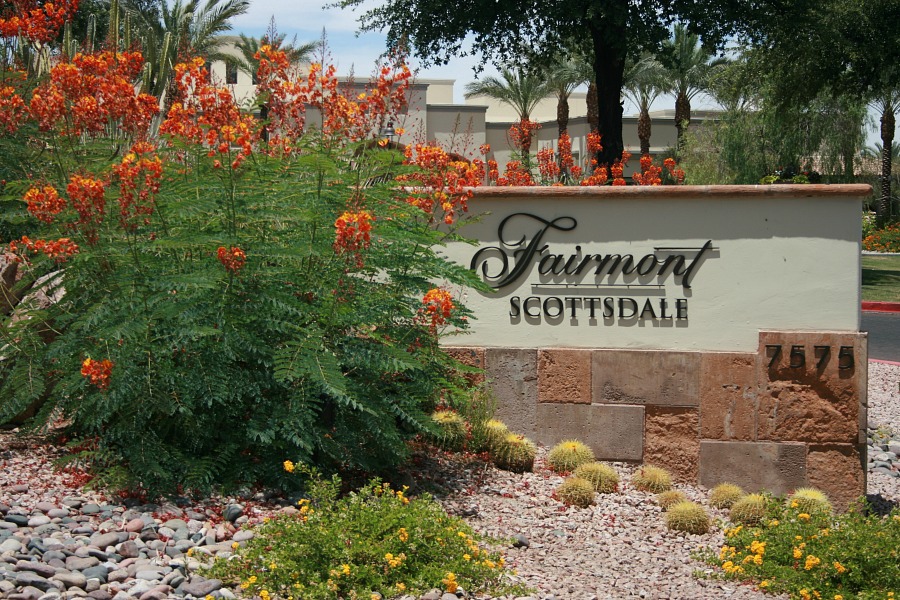 After staying there for 2 nights and 3 days I was not ready to go back home. Let me tell you about just a few of the things I liked most about this hotel and my stay there.
1. It's actually on Princess Drive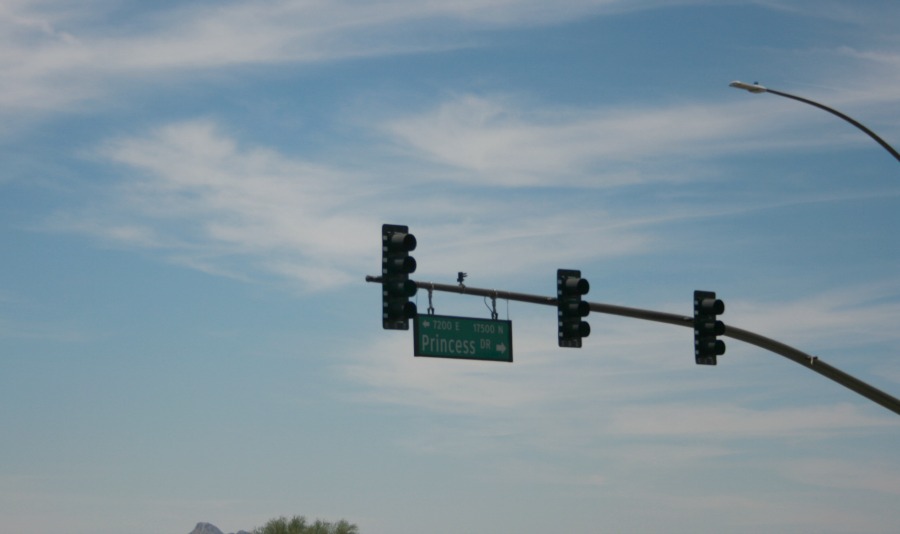 I thought it was really cool that the resort was located on Princess Drive! Obviously that's why it's called the Fairmont Scottsdale Princess, right? My mom and I LOVE princesses, especially Disney princesses!
2. A cowboy helps you with your luggage
When my mom pulled up in the valet area, a cowboy came up to the car to help us! He was wearing a cowboy hat and real cowboy boots and was super polite. He unloaded all of our things onto the bell cart. We had kind of a lot of stuff and he didn't even laugh at us!
3. They have golf carts to take you everywhere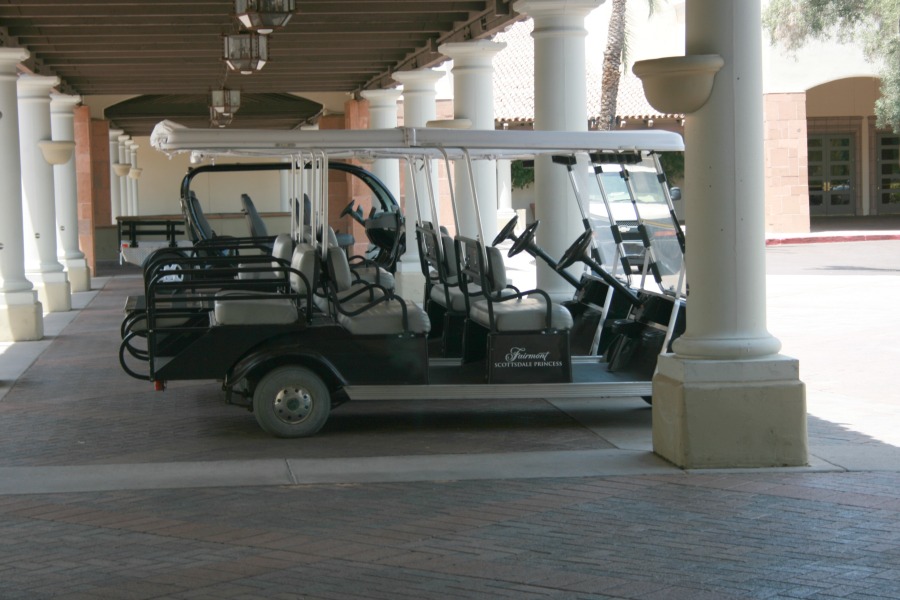 After my mom checked in and got our room (which was actually a casita), we got to take a golf cart to our room! It wasn't just a regular golf cart, it was a super long one with a ton of seats. Our driver told us that we could call any time that we needed a ride someplace at the resort. I think I drove my mom nuts when I kept asking her if we could take lots of extra golf cart rides!
4. You can order s'mores in a cup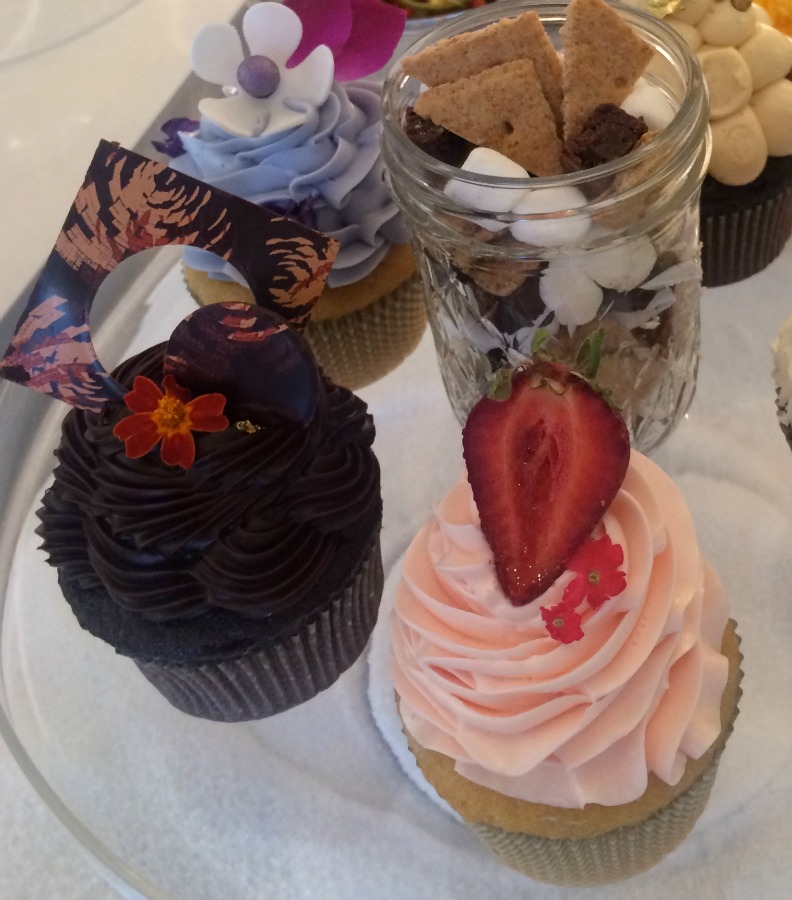 One of the many restaurants at the Fairmont Scottsdale is called The Ironwood American Kitchen. I think my mom would want me to write about how great the food was there, but I honestly can't stop thinking about the s'mores in a cup that I got there! I really want to go back and have another one. This restaurant is really yummy though. They also have cool things for kids to play with while they're waiting and not just a kids menu.
5. Our casita was awesome! 
When we first went into our casita I was so excited! It had 2 beds, a living room, a desk and a TV, all in one room! There was also a fireplace inside and a patio outside the door. In the bathroom there were 2 sinks, a giant tub, a shower and a cool walk-in closet! I always like to organize my things in a hotel closet, as soon as I get there. There were also robes for both of us and some great bath products that I took home for souvenirs. I told my mom that I could live in the casita forever. It was so nice. Also, there was a Keurig in the room and I got to make my own hot chocolate since my mom brought some hot chocolate K-cups with us.
6. *****Sonoran Splash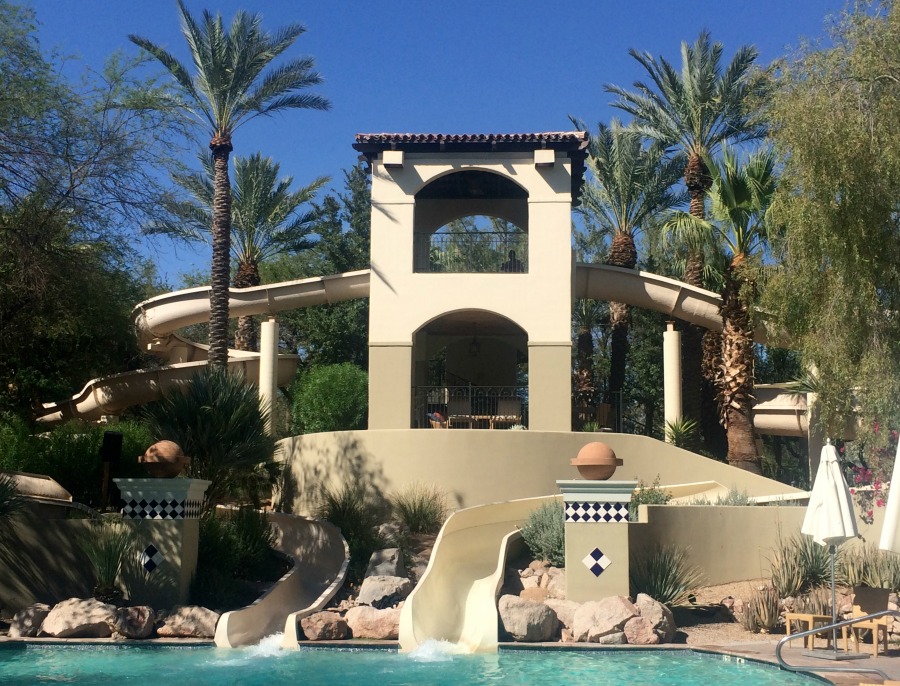 *******my favorite thing about the Fairmont Scottsdale Princess This was the BEST part of the resort for kids! Sonoran Splash has 2 different waterslides that you can go down. You have to climb up the stairs and pick what side you want to go down. They move you pretty fast and it dumps you into a pool at the bottom! It seemed like I rode each of them about 100 times. I even got my mom to go with me a ton of times. I think this was definitely my favorite part of the whole trip!
The Fairmont Princess Scottsdale has a lot more activities for kids to do, we just didn't get a chance to do them. I saw a kids club online, called the Trailblazers Club, that looked really fun. On the weekends they have zip lining, fishing, fireworks and even Dive In movies that you can watch while you're in the pool. I am begging my mom to take me back really soon so I can do all of the other things that I didn't get a chance to do. If you were wondering if YOU should take YOUR kid(s) to the Fairmont Princess in Scottsdale, I'd say "YES you should!"
  Follow the Fairmont Scottsdale Princess on Facebook here, on Twitter here, and on Instagram here.