Emi and I had the privilege of attending a special preview of the Thomas & Friends: Explore the Rails exhibit at The Discovery Cube OC. It was the opening weekend of the exhibit and and there were so many excited little boys and girls who came out to play!  It's such an adorable, hands-on exhibit, sponsored by Fisher Price.
We love Thomas! He's everyone's favorite blue engine! My daughter, now 9 years old, watched Thomas the Train when she was younger. She was always fascinated by the way that their faces moved and talked in the shows. She still knows all of the trains' names. There's even a train named "Emily". I didn't even realize that. She actually told me.
Thomas & Friends! How many of them can YOU name? 
The exhibit will take you on an imaginary trip to the Island of Sodor. Thomas & Friends: Explore the Rails is a hands-on STEM exhibit, based on the adventures of Thomas, his engine friends and the Island of Sodor's iconic locations: Knapford Station, Sodor Steamworks and much more. Visitors can help Thomas and his friends solve a variety of challenges, from simple sorting and shape identification to more complex engineering obstacles.
Here are some of the fun activities  you'll find at the exhibit:
Climb inside Thomas' cab to explore the engine's inner workings
Remove and replace parts to fix Percy's wobbly wheel
Load Percy's coal box and water so he can deliver the mail
Suit up as the conductor and sell tickets to ride the train
Load and sort luggage and freight into the train cars
Explore the history of Thomas & Friends through books, TV show clip and toys
Plan and build navigation routes to favorite destinations on the gigantic Island of Sodor train table
There are a ton of photo opportunities! I don't think you're ever too old for a photo with Thomas! 
 Every child there that day must've flocked to the room full of train tables! So much fun with these hands-on activities!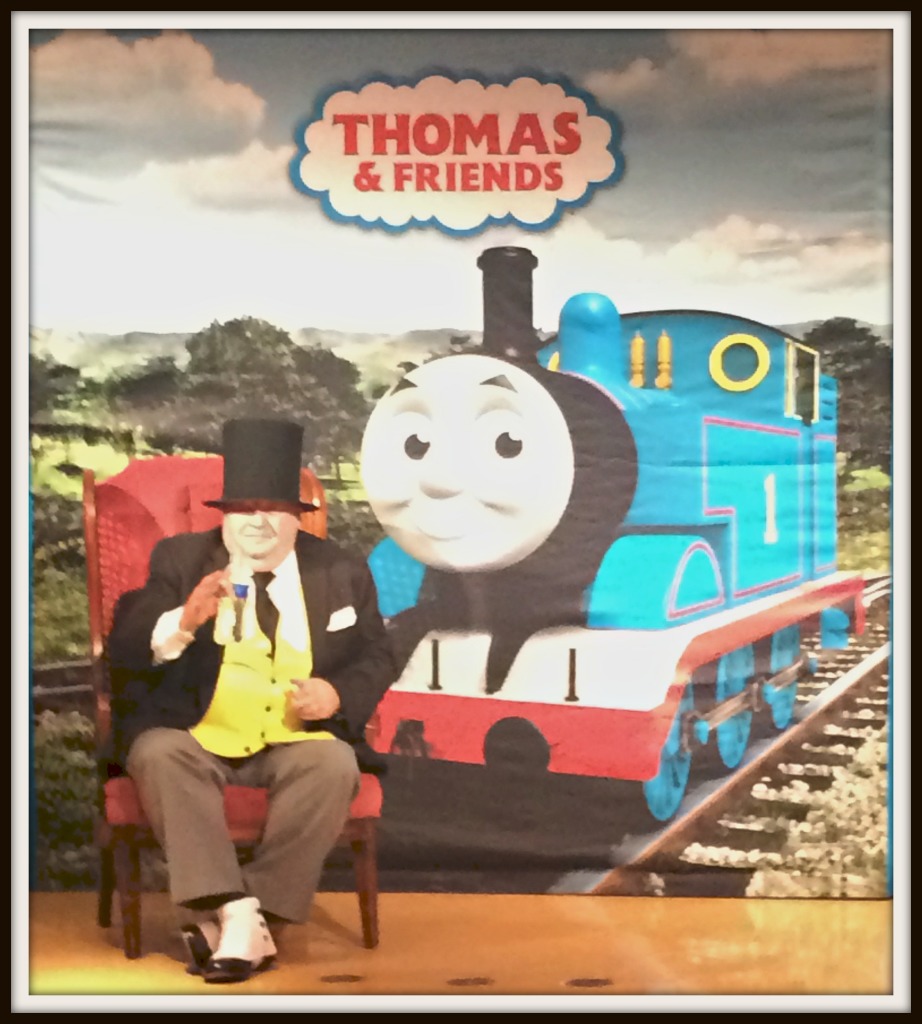 Visitors can enjoy story time and a Meet n' Greet with Sir Topham Hat, himself!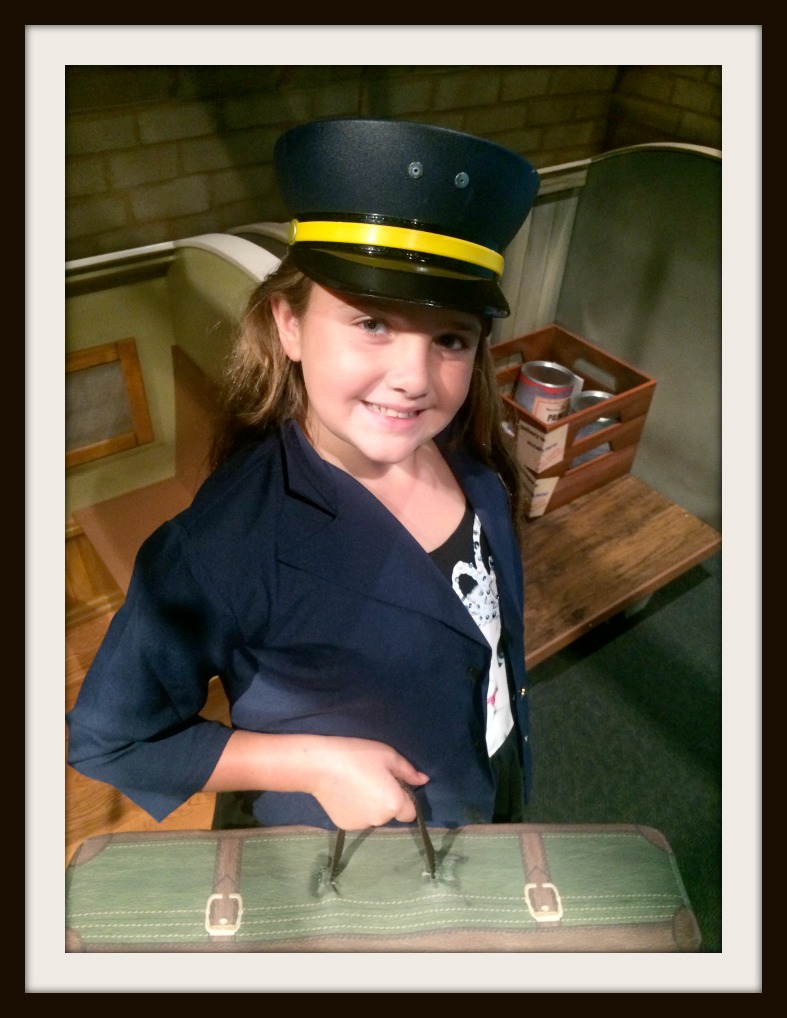 Kids can have fun playing with all of the train props that are set up. The conductor who took my luggage looked so familiar! 
 Although the majority of the museum's guests that morning were preschool age, Emi and I had a blast together at the Thomas & Friends: Explore the Rails exhibit! I think it's so much fun to be able to step inside of the City of Sodor and be able to imagine that you're part of their world! The exhibit runs through January 4th and it's a definite must-see!
For more information on The Discovery Cube OC, click here.
You can also connect with them on Facebook, Twitter, & Instagram.
Disclosure: I was invited to attend this event for the purpose of writing a review. No monetary compensation was received. All opinions are 100% my own.