If you're active on Twitter like I am, then you may have seen the tweet that came from the Disney Moms Twitter account recently, sharing exciting news about the Disney Parks Moms Panel!
It's almost that time of year again…the time when the application window opens for the Disney Parks Moms Panel! It only opens once a year and it's a VERY exciting time, especially on Twitter! If you're not following the Disney Moms account on Twitter already, you should go do so now.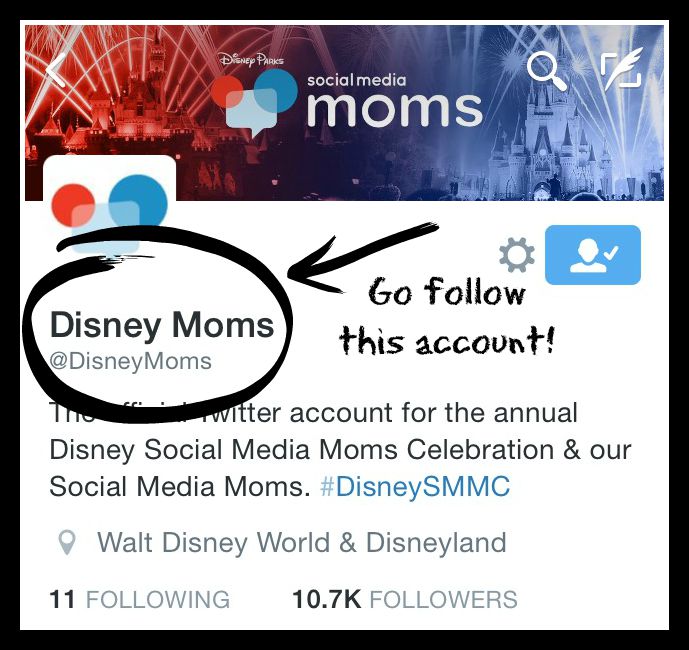 The Disney Parks Moms Panel is a select group of moms (and some dads) who are chosen through a very extensive search. After they are chosen, they go on to be part of an online forum where they help Guests by answering questions and offering advice and tips about Walt Disney World Resort in Florida, Disneyland Resort in California, Disney Vacation Club, Disney Cruise Line, team sports at ESPN Wide World of Sports Complex and runDisney events. Applicants initially complete an online application for Round One, which contains questions in essay format. Those who advance past Round One may be asked to submit a video, participate in a phone interview or conference call, or even do other things as part of the selection process. It's a ton of fun to participate in! I'd even call it magical!
I've applied for The Disney Parks Moms Panel twice. Two years ago I applied in a hurry without knowing much about it. I don't even think I double-checked my spelling ( you totally should though) and I actually just quickly typed up and submitted my answers one morning right before the 8:00 a.m. school bell rang!  I realized afterwards that I should've taken more time. I didn't make it past Round One that year and it motivated me to plan better for the following year.
As soon as the application window opened last September for Round One, I was on it! I took so much time! I researched the answers a ton and was super careful. I must add that Disney is really looking for the real you and not something that's been rehearsed or memorized. Yes, you can study certain things but they can spot a true Disney Side when they see one! 
I couldn't believe my eyes when I received a pixie-dusted email informing me that I was advancing to Round Two! That email in itself, was already magical! Last year, Round Two required a video submission though! Yikes! Me? On video? I sound about 12 years old on camera! The thing is…I really wanted to be part of the Moms Panel so I knew I needed to get past my insecurities about being on camera! I've seen some of the Disney Parks Mom Panelists on videos before and they seemed comfortable in their own skin so that's what I was going to work on portraying.
One Sunday, I put on my best Disney Mom outfit, a pair of cute EARs (those are kind of necessary), and my Disneyland Mom button. I also put on some makeup and curled my hair. I locked myself in my daughter's room for about 6 hours that day, with Woody and Jessie on the bed post behind me and about a dozen stuffed animals to keep me company.  I can't even count how many retakes I shot on iMovie that day! I had SO many outtakes! They were funny to look through afterwards!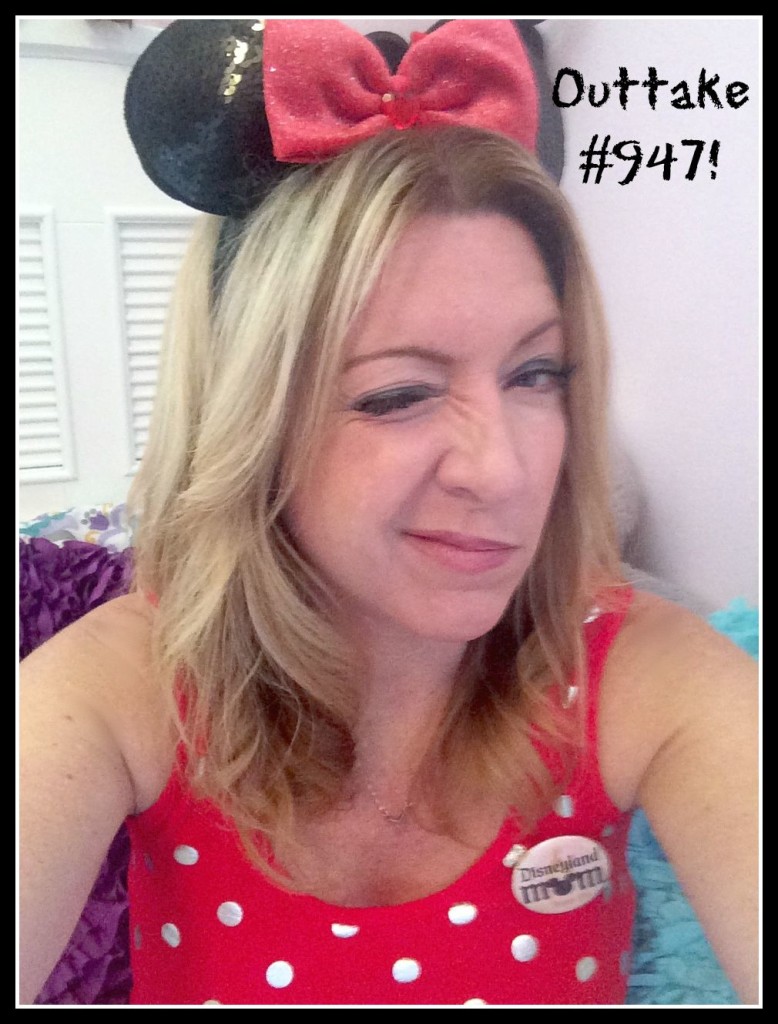 I was super proud of myself for doing it. I conquered the video requirement and sent it off to Disney! I wasn't selected to advance to Round Three last year, but I really felt like I'd a gained a lot from applying again AND was honored to even get to Round Two. Honestly, it was totally worth all of the time and effort I put into it. Are there some things I'd do differently if I were to apply again? Absolutely! I've put together a list of some tips for applying for The Disney Parks Moms Panel. These are just my own tips for others who are considering applying.
I think #5 is the MOST IMPORTANT one! You have to stay positive and believe in yourself. You should also be supportive of others who are applying. I made so many friends in the process of applying and found so much support and praise on Twitter. It was a magical time, even though I was stressed out to the max! Each time pixie-dusted emails were sent out informing applicants about whether or not they were advancing to the next round, I found so much love from Disney friends. Not only did it come from others who were applying but also from Disney friends, including the current Disney Moms panelists, themselves! It's such a great experience and the Disney people make you feel special, whether you are chosen for the panel or not. I thought it was so nice that they bothered to send a kind email to those who didn't make it. It's so much better than just never hearing anything.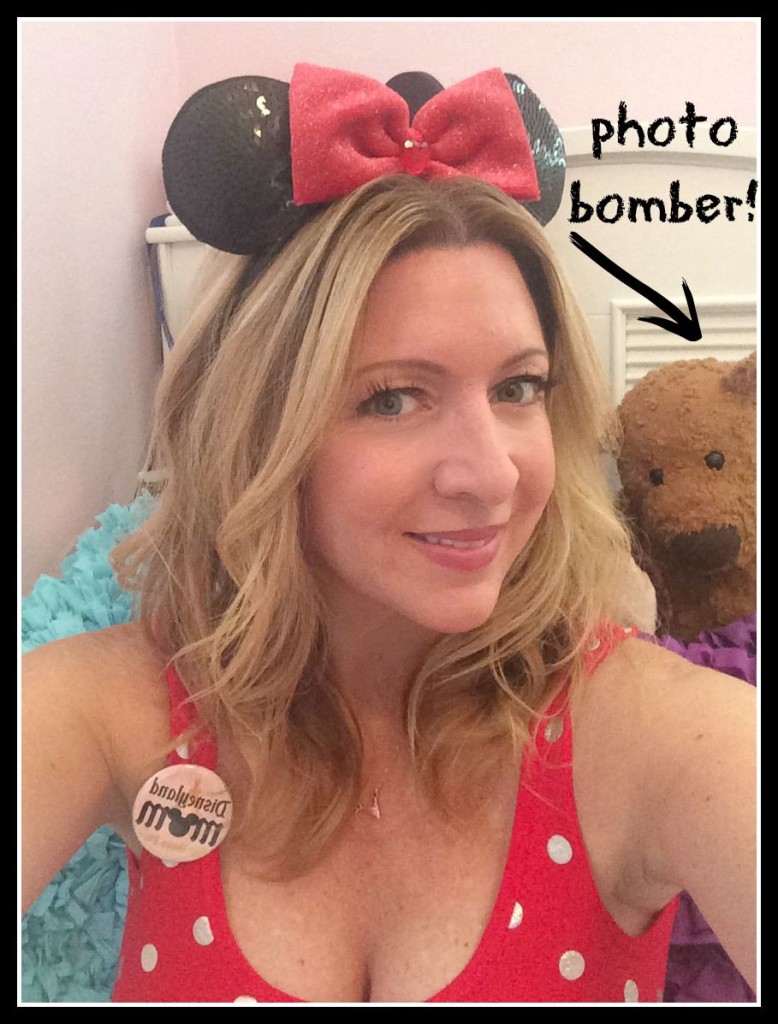 So…do I apply for the 3rd time this year? Is the 3rd time going to be "the charm" for me? Hmmm…what do YOU think? Are YOU going to apply this year? Have YOU applied before too? If you plan on applying this year, Round One of the Disney Parks Moms Panel Search begins at 10 a.m. ET on Tuesday, September 8, 2015 and will remain open until noon ET on Tuesday, September 15, 2015! If you are going to apply, good luck and chEARs!