Did you know that Halloween Time at the Disneyland Resort begins on September 9? We can't wait!  As usual, there'll be some new and exciting things this year in addition to the spooky favorites you see reappear from year after year. Family-friendly thrills, popular seasonal attractions and spooky decor make Halloween Time so magical. This year, the season runs from Friday, Sept. 9, through Monday, Oct. 31. with offerings such as the ever-so-popular Haunted Mansion Holiday and Space Mountain Ghost Galaxy attractions, themed foods and merchandise, plus spirited decor that features a giant Mickey Mouse jack-'o-lantern on Main Street, U.S.A.  
What's New This Year for Halloween Time at the Disneyland Resort?
This year, guests will have a special and unique opportunity to experience The Twilight Zone™ Tower of Terror, as "Late Check-Out"! What in the world is that? It's something guests have never experienced before and a must-do before The Twilight Zone Tower of Terror approaches its final check-out date on January 2, 2017! Beginning Sept. 9, guests who arrive after twilight will enjoy "Late Check-Out" –a chance to venture beyond the fifth dimension into complete darkness! It entails free-falling in the attraction's haunted elevator shaft with all the lights out! Do you dare?
The Twilight Zone Tower of Terror celebration, which begins on September 9, also includes special musical performances, commemorative merchandise and specialty food and beverage items. Performing at the Hollywood Tower Hotel are the Silver Lake Sisters, characters from the story of this famous hotel who once performed at its rooftop lounge. The sisters make their return to the Hollywood Hotel during Halloween season.
Also new  this year s the "Frightfully Fun Parade" at Mickey's Halloween Party, a separate-ticket event on 17 nights during the Halloween season. The parade features some popular Disney villains and a procession of grim, grinning ghosts. Shortly afterward, the parade begins with greetings from Jack Skellington, the Pumpkin King from Tim Burton's "The Nightmare Before Christmas." Grim, grinning (and hitchhiking) ghosts follow along in the procession, joined by other spirits from the iconic Haunted Mansion attraction.
Inspired by Disney's "The Princess and the Frog," the creepy Dr. Facilier calls on mystical powers, summoning his Shadow Men from the bayou to loom large over his strange and twisted Voodoo parlor. Mischievous Disney villains appear out of the darkness, ready to stir up some trouble, and their wicked gathering includes the Evil Queen, Jafar and Cruella.
The Headless Horseman of Sleepy Hollow also appears for the first time at Mickey's Halloween Party. He brings a warning to guests, riding through the park on his ghostly black steed with a flickering jack-'o-lantern.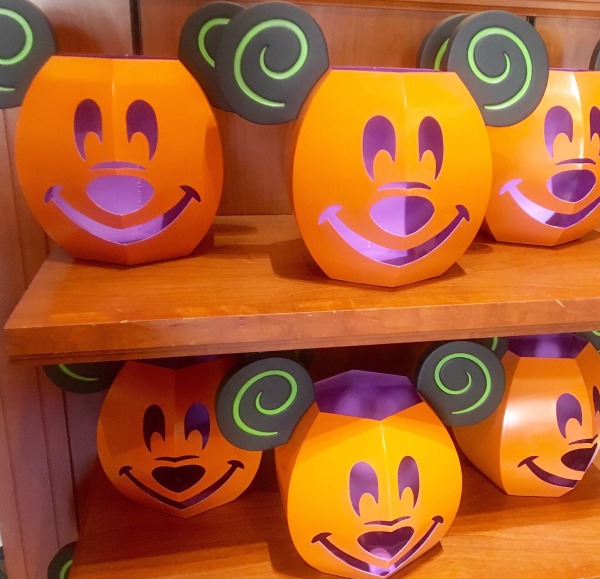 Spooky Halloween Traditions at Disneyland Park
Throughout the Halloween season, guests will find special treats and thrilling traditions. Haunted Mansion Holiday returns to celebrate the collision between Halloween and Christmas, and a familiar guest moves into the Mansion: Jack Skellington from the Walt Disney Pictures classic "Tim Burton's The Nightmare Before Christmas."
Jack Skellington brings a unique spark to the season and, for the first time, his friend Sally joins him in the Mansion graveyard. The annual Haunted Mansion Holiday gingerbread house is back with a new theme. This year's version appears to have been stitched together from pieces of other gingerbread houses and treats. In fact, the ghoulish architect has stitched himself inside the house, and one green arm still may be spotted, sewing the walls together around him.
Another Halloween favorite is Space Mountain Ghost Galaxy, which is a Halloween-themed reimagining of the popular thrill ride in Tomorrowland, at Disneyland. Guests on board the speeding Space Mountain vehicles are thrust into a ghostly galaxy where they are bombarded with eerie screams, sound effects and music. Spine-chilling spirits pop out of the darkness, appearing to reach out to menace the space travelers.
The traditional Mexican celebration,"Dia de los Muertos," is observed with a skeleton display in Frontierland, near Rancho del Zocalo restaurant.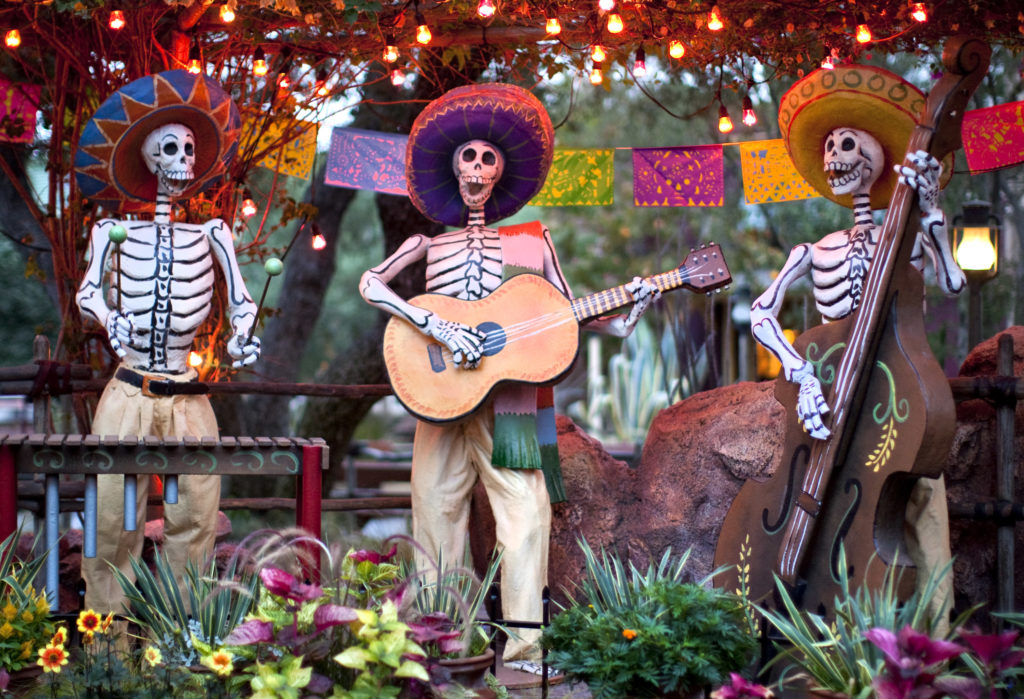 As a special, after-dark treat during the Halloween season, guests visiting Disneyland on select nights will enjoy the"Fantasy in the Sky" fireworks spectacular.
During the day, the dynamic"Mickey's Soundsational Parade" marches down Main Street, U.S.A., throughout Halloween Time at the Disneyland Resort. 
Mickey's Halloween Party
As I mentioned above, Mickey's Halloween Party guests is a separate ticket event. Guests are invited to visit in costume and trick-or-treat throughout Disneyland for candy and healthy snacks. An extra special treat is the "Halloween Screams" fireworks spectacular, presented exclusively for guests of Mickey's Halloween Party and hosted by "Master of Scare-omonies" Jack Skellington. For more information about the event, read my post here.
Have you visited the Parks before at Halloween Time? What was your favorite part?
This is not a sponsored post. Some images are property of Disneyland Resort. All opinions are 100% my own.