We are counting down the days until the 2014 OC Fair begins! The theme this year is Summer Starts Here and I can't think of a more appropriate theme for the kickoff of summer! This year's  fair will run from July 11-August 10!  It's going to be 23 days of food, rides, exhibits, animals, music, action sports and fun! In addition to all of that, the venue also features the Toyota Summer Concert Series at the Pacific Amphitheatre and events in The Hangar and Action Sports Arena. I think everyone needs to check out the Super Pass option. It's offered at one price and gives you entrance into the fair for the entire 23 days plus a bunch of other benefits. To get more info about the Super Pass and to purchase online, click here.
When I look back at some of our pictures from last year's fair, I get even more excited about it! We absolutely LOVE visiting the farm animals, especially the piglets and the chicks! The farm is the first place we walk through each year when we get into the fair. Emi even thinks it's fun to milk the pretend cow!
Emily also loves going on the kiddie rides. Sadly, she's getting so tall that I don't know how much longer she'll be able to ride on them.
It wouldn't be a trip to the fair without some of the delicious fair food. We are always anxious to see what new items will be featured each year in the fried foods category, but honestly, I don't think there's anything that can beat the BBQ corn!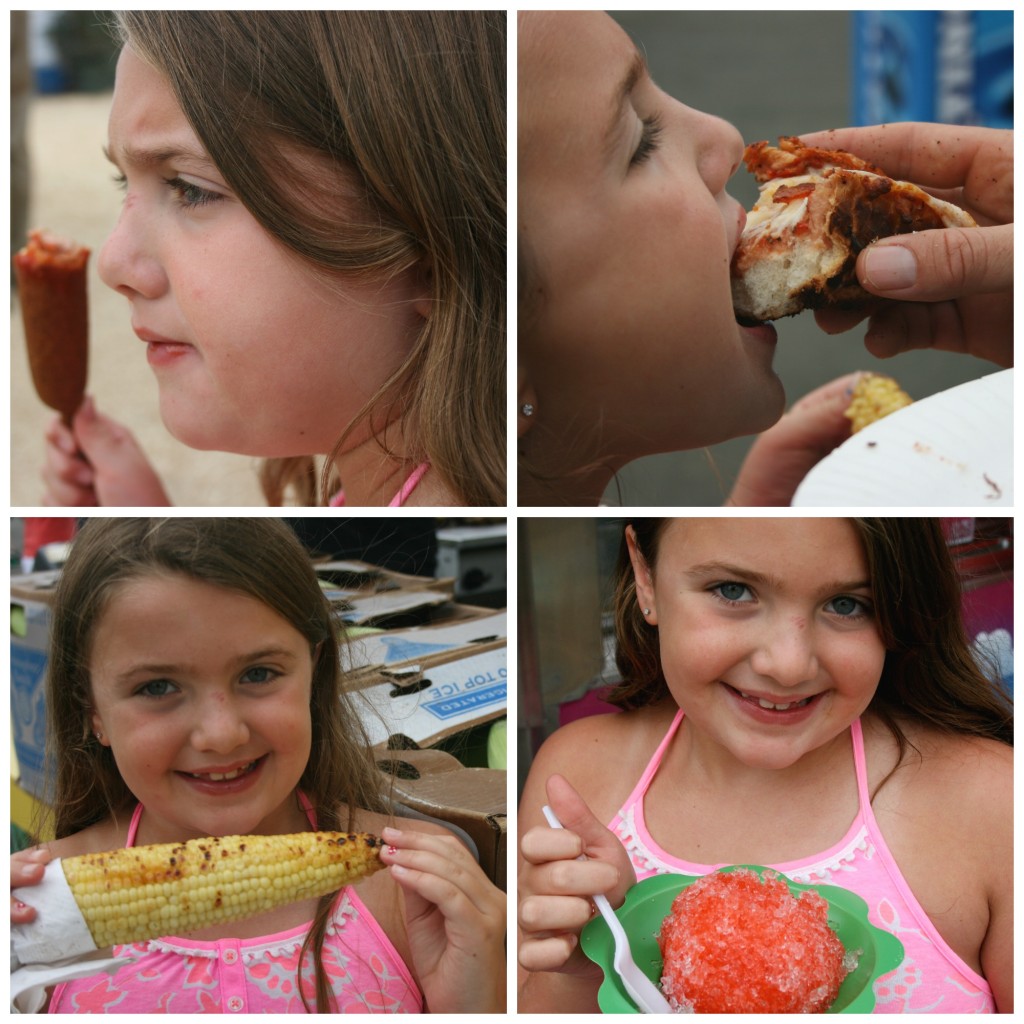 The Fair is open Wednesday-Sunday. Concert tickets, action sports reserved seats, single-day general admission and the popular Super Pass are available for purchase online at ocfair.com or from the on-site Box Office. Free parking and shuttle service are available on Saturdays and Sundays from the Experian parking structure located off the Bristol St. exit of the 405 freeway.
What are YOU most excited about at this year's fair? 
Is it something you want to see, something you want to ride, or something you're excited to eat?