DreamWorks Animation and 20th Century Fox have a brand new trailer for TROLLS! Starring Anna Kendrick and Justin Timberlake, TROLLS is a smart, funny, and irreverent comedy about the search for happiness, and just how far some will go to get it.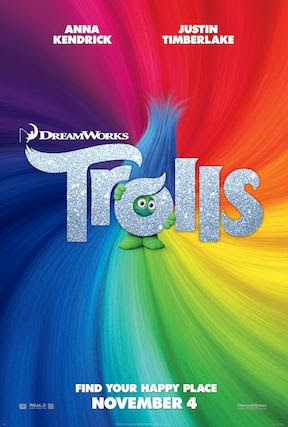 You're definitely going to want to watch the new trailer because it features Anna and Justin talking and they're adorable and hilarious! Here it is: 

How adorable does Trolls look? Now you can have some more fun when you "Trollify Yourself"! 
With fun tools you can create and share some hair-raising Trolls characters!  To "Trollify" yourself, just click here! So cute!
TROLLS hits theaters everywhere on November 4, 2016! Connect with Trolls on Facebook, Twitter, and Instagram.
This is not a sponsored post. All images and clips are property of DreamWorks Animation and 20th Century Fox. All opinions are 100% my own.