Emi and I are so excited about the Rock Your Disney Side 24-hour event at The Disneyland Resort on May 23, that we've been counting how many more sleeps? It's going to be our first attempt at one of the 24 hour parties. We've been doing a lot of pre-planning for the day, referencing the Disney Parks Blog site and a few other favorite blogs who have posted fun and useful tips. I think having a little bit of knowledge ahead of time is going to make a world of difference and being prepared to endure a long day can't hurt either!
Here are some of the park necessities we'll be bringing with us:
*Our APs-These are obviously the most important part of our trip that day! Not only to get in the gates, but also for parking. (By the way, to read about the carpooling perks that Disney is offering for this event, click here.)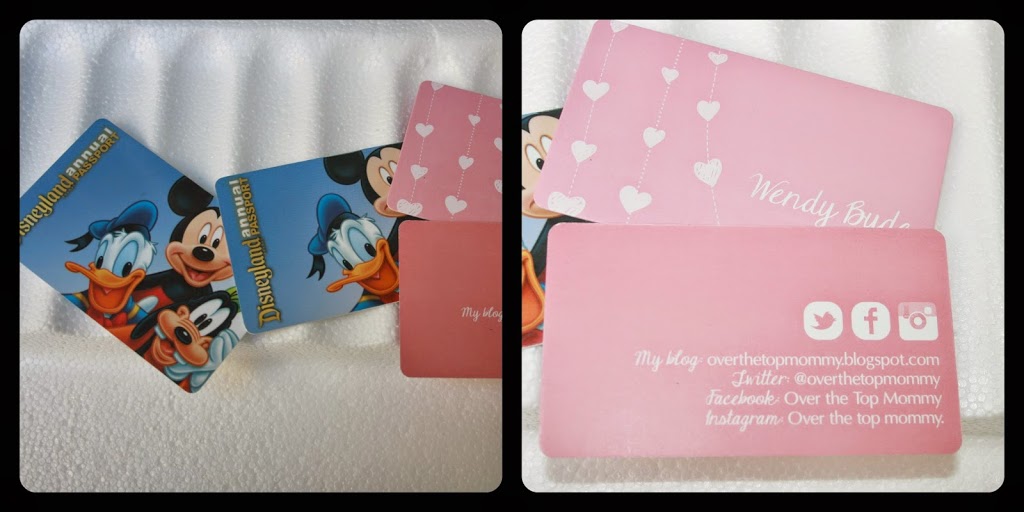 My business cards just go along with my APs in the wallet every trip! You never know who you'll network with! 

 
*A backpack-I almost ALWAYS bring a backpack with me, to the parks, so I can carry things like a water bottle, headache medicine, bandaids, sunblock, extra snacks, an autograph book, a pen, my camera, extra clothes for layering, and gum. I'm sure I'm leaving something out, but basically a backpack allows me to have my hands free, which is so much better than carrying a purse! 
This is my lucky UK Mickey Pen that I got from a Disney friend!
*Disney accessories-Emi and I like to wear our matching Minnie ears headbands when we're in the parks. Sometimes she prefers to wear her traditional ears too, so I'll be bringing both for this trip. (Do you see why I NEED the backpack?) 
*Coordinating attire-Although we're not going to the extent of wearing actual costumes, (we'll save those for Mickey's Trick or Treat Party) or even DisneyBounding like other park goers, we do love to dress for an occasion and had special shirts made for each of us! Why NOT sport our Twitter handles on a shirt, right? Sending a BIG thank you to The Shirt Cannery in Mission Viejo! They are amazing!
*Pooh-When you are going to be in the parks for an extended amount of time, especially when it's going to be crowded (or at maximum capacity like they're predicting), having something like a stuffed friend to play with really helps keep your kid(s) occupied during wait times. They also make for great photo opportunities. Some stuffed friends even have their own Instagram accounts. (Ours doesn't) Pooh is usually the one Emi likes to bring with us!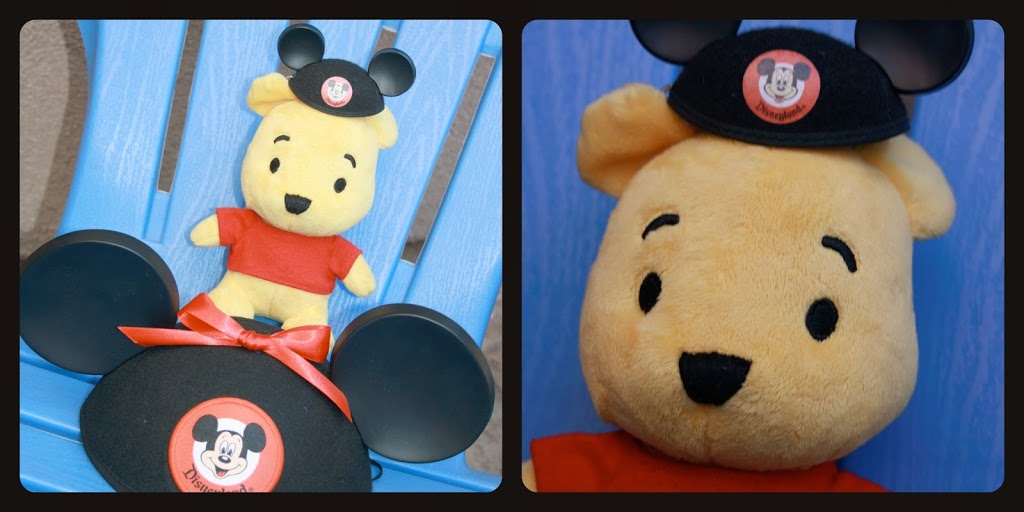 *Our "Eat Our Way Through the Parks" Checklist-Yep, you read that one correctly! Have you read the post on the Disney Parks Blog about all of the special items that they're going to offer in both parks, exclusively for this event? If you haven't, then click here. After carefully analyzing all of the items, Emi and I are especially looking forward to trying the ones you see on our checklist of what we'll attempt to eat and drink at Disney 24!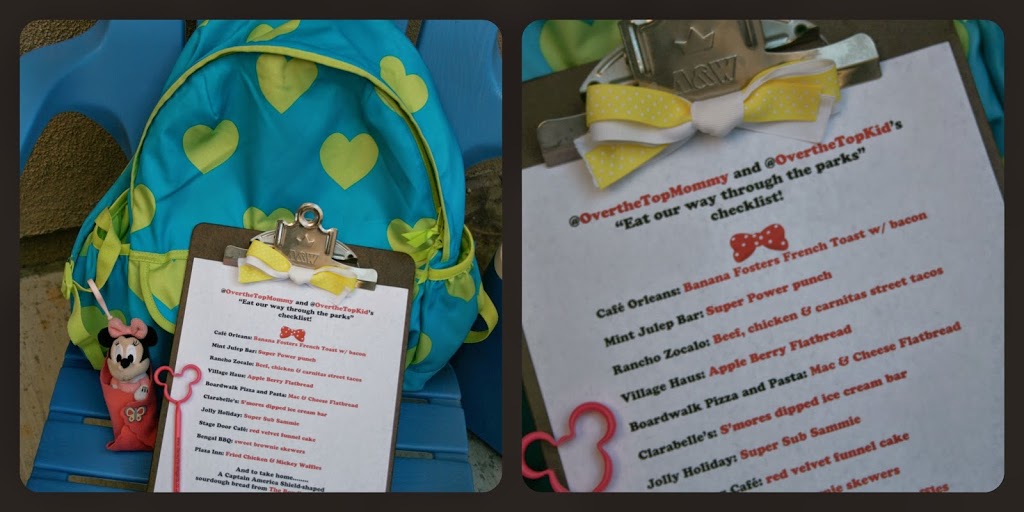 I guess it looks like we'll be rockin' our Disney Foodie Side! 
Wish us luck!
Will YOU be attending the
 event this time?