This post was sponsored by Bounty. All opinions are 100% my own. 
I absolutely adore all things Despicable Me and was overjoyed about the release of the latest film in the series, Despicable Me 3, now in theaters! Have you seen it yet? (It's really cute.)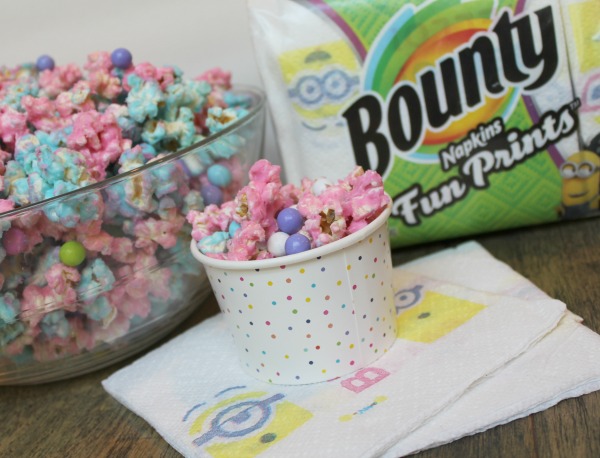 In honor of the latest film release, Bounty has introduced limited-edition Bounty with new Despicable Me 3 prints paper towels and quilted napkins. They are so cute, you'll want to stock up your cupboard with a plethora of them. Bounty paper towels and napkins make clean-up quick and fun!, especially now with the new Despicable Me 3 prints. My daughter and I tend to get a little messy in the kitchen together whenever we cook, bake, or make anything, so these durable paper towels really help us clean as we go. Making messes together is half the fun though, right?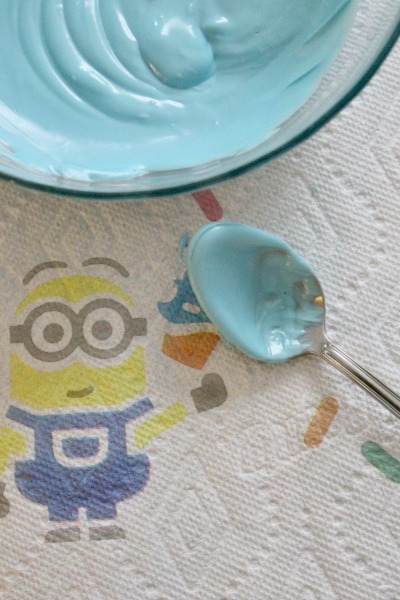 One of my (many) favorite parts about Despicable Me 3 is Agnes' infatuation with unicorns. At the mere mention of the word "unicorn" she practically implodes! She's beyond adorable when she talks about how they're "just so fluffy". We feel the exact same way about unicorns. I think people are drawn to unicorns because everything associated with them seems so happy and colorful. 
After seeing Despicable Me 3 in theaters, we were inspired to to spend an afternoon together, whipping up a batch of delicious "Unicorn Bait".
Bounty with new Despicable Me 3 prints are in stores just in time for Summer break with the kids and all the messy activities that come along with it! It was fairly simple to make this recipe and we only used 3 ingredients. (please see below for the exact recipe.)
Since I love the color pink and my daughter loves the color blue, we used both colors in the popcorn coating, mixing together to even get bits that looked marbled. I was happy to have Bounty paper towels nearby to help with our sticky fingers after all of the mixing of colored candy melts and popcorn. 
To make this recipe, you only need these few ingredients:
2-3 bags Microwave popcorn, popped and cooled
1 bag pink candy melts
1 bag blue candy melts
1 bag brightly colored chocolate candies
Unicorn Bait Preparation
For the unicorn bait, we made one batch of "pink" popcorn, and one batch of "blue" popcorn before combining together in a big bowl. Lay wax paper on a flat surface ahead of time. Prepare the pink candy melts by placing in a microwave-safe bowl and cooking for 30 seconds. Remove and stir. Microwave for 30 more seconds, remove, add a tiny bit of vegetable oil, and stir until smooth. Spoon over (or just pour) the popcorn in a bowl and use your hands to mix together well. Place pink popcorn onto the wax paper to cool and prepare the blue candy melts, repeating the steps to coat the popcorn.
When you have both popcorn colors prepared, layer them in a large bowl, alternating pink popcorn and blue popcorn. Mix together while the melts are slightly wet still so you get the marbling effect.
Finally, add the brightly colored candies to the mixture. You can add extra ones to the top for a finishing touch.
Serve your unicorn bait in small snack cups or by the handful, on one of Bounty's colorful napkins featuring the new Despicable Me 3 prints.
Not only is unicorn bait scrumptious, but legend has it that you can also leave some out in a small pile, to capture your very own unicorn! You just have to believe! 
After you make this sweet treat, keep the celebration going and be sure to check out Despicable Me 3 in theaters now! It's rated PG and fun for the whole family.