Disclosure: I received products to conduct a review. All thoughts and opinions are my own. 
A couple of weeks ago, I was sitting on the couch in my robe one morning with my cat (I do that a lot) and I tweeted something about having no milk or bread in the house and jokingly asked if someone could deliver some to my house so I could feed my kid.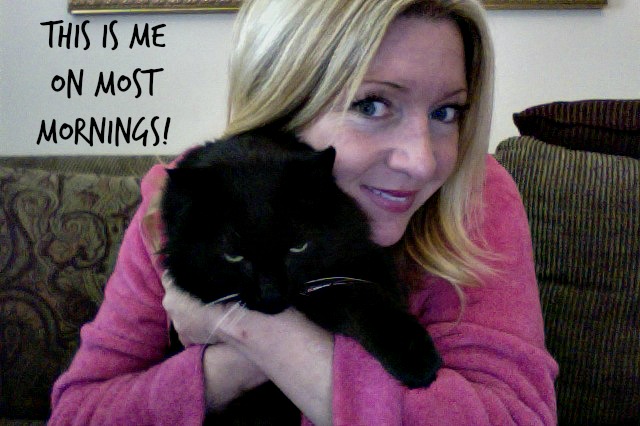 That very same day, I received an email asking if I'd be interested in trying out Winder Farms Home Delivery for a review! What are the chances? I visited their website to check them out a little bit more. There, I came across a list of 20 Reasons Why Winder Farms? and there I was…#19: You can get groceries in your pajamas!  OF COURSE I said "yes" to the delivery after that! It was totally meant to be!
On their website, Winder Farms states:
We are passionate about finding and delivering fresh, delicious food. Whether it's been freshly picked, baked or squeezed, we are committed to delivering our customers the freshest food available.

As a company with a proud 130-year legacy, we understand the importance of long-term sustainability. We source locally whenever possible. We take cars off the road by having one truck do the job of 100 separate family vehicles. We are an active partner with local food banks, non-profit organizations, and community events."
On the morning of my scheduled delivery, even though I knew it was coming, I was still surprised when I opened my front door and found this: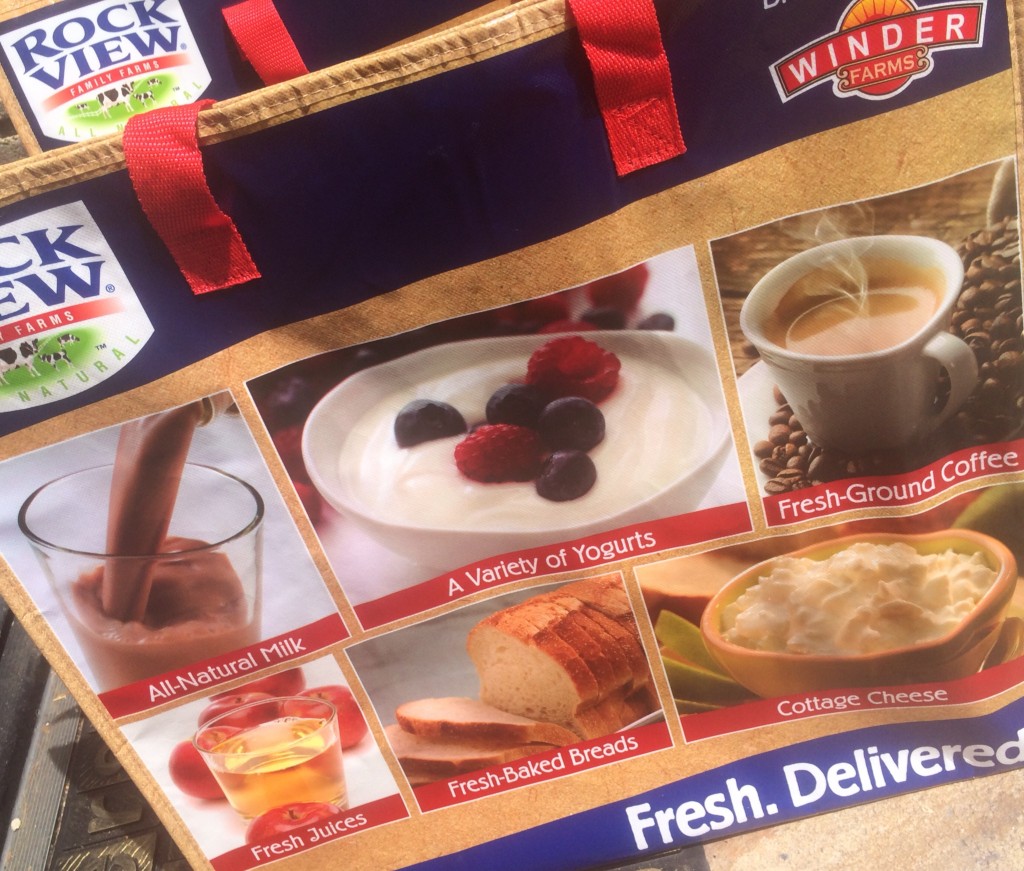 Wow, the giant cooler bags were filled with so many great products!  There was a Winder Farms Organic Produce Box, a loaf of Winder Farms Fresh-Baked Honey Whole Wheat Bread, an assortment of Winder Farms Juices, a bottle of Green Unsweetened Honest Tea, a half-gallon of Silk coconut milk, some Winder Farms Lemonade and Strawberry Lemonade, a variety of Stonyfield Organic Yogurt Smoothies, a dozen farm-fresh eggs,  some Winder Farms honey-cured bacon and sirloin steaks, a Kale Chopped Salad, and a Winder Farms Chicken Teriyaki Meal Solutions, and a container of Chocolate Chip Cookies to try! There were so many good things, I wasn't sure which to try first?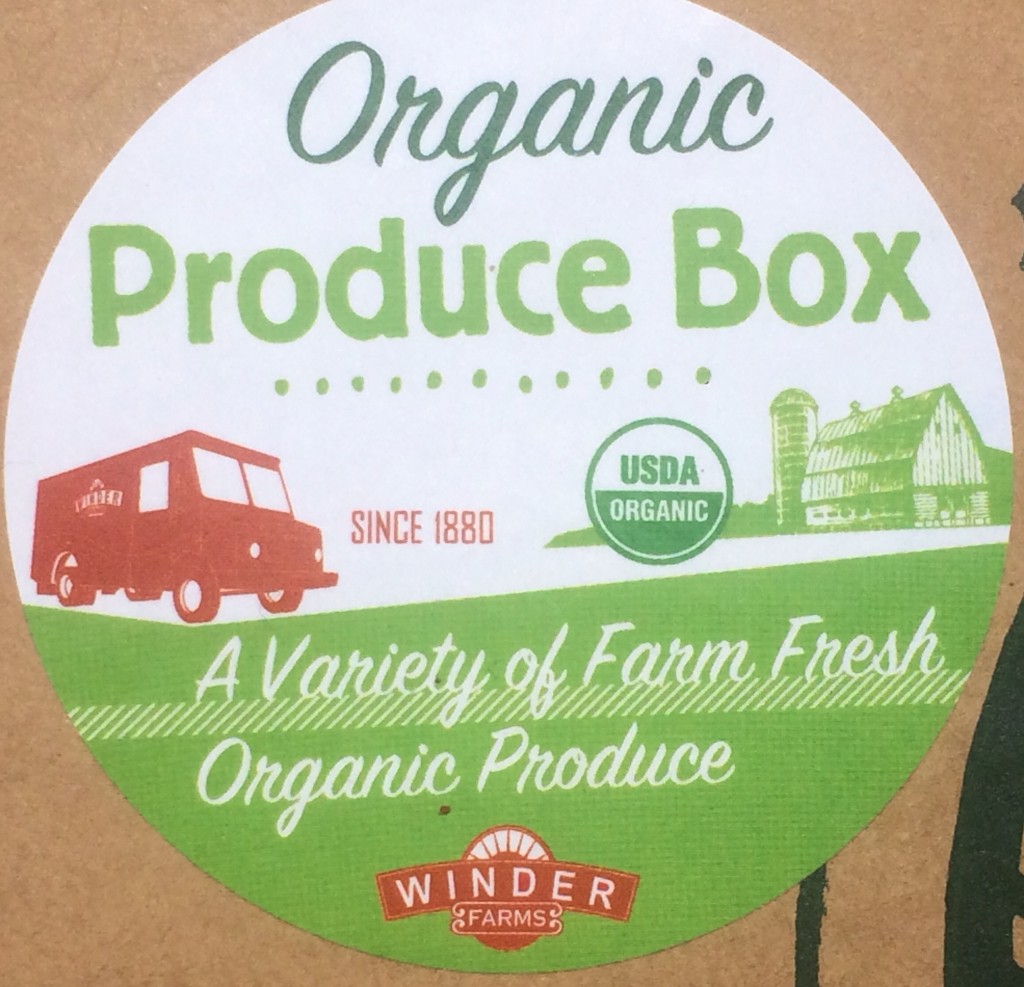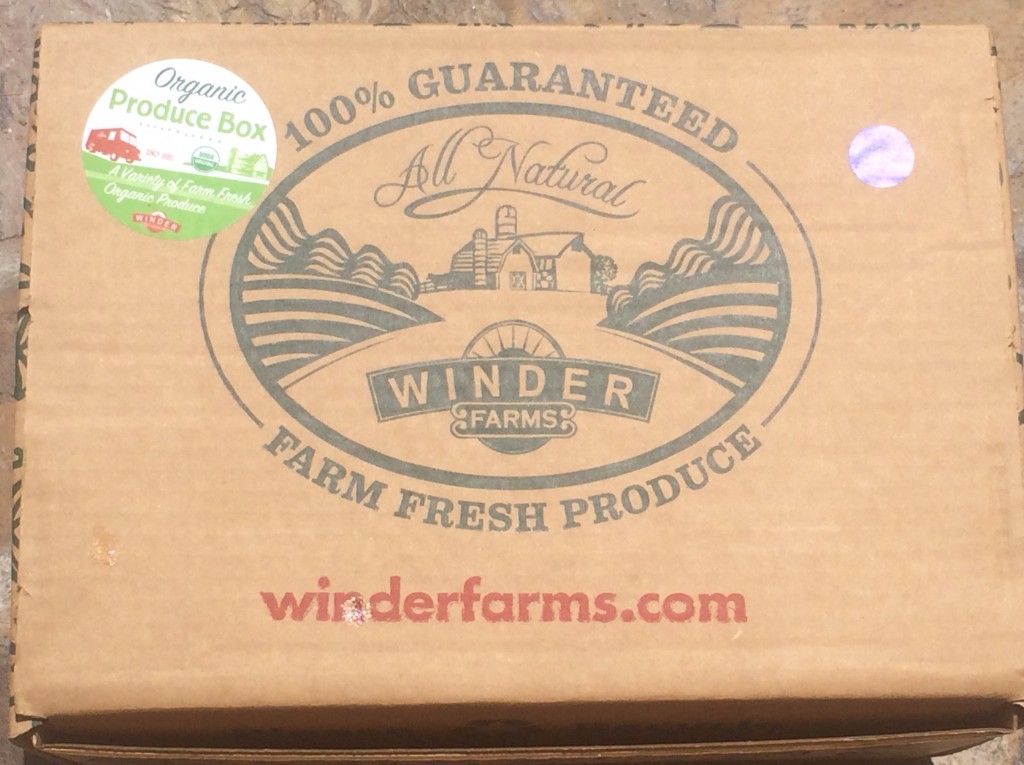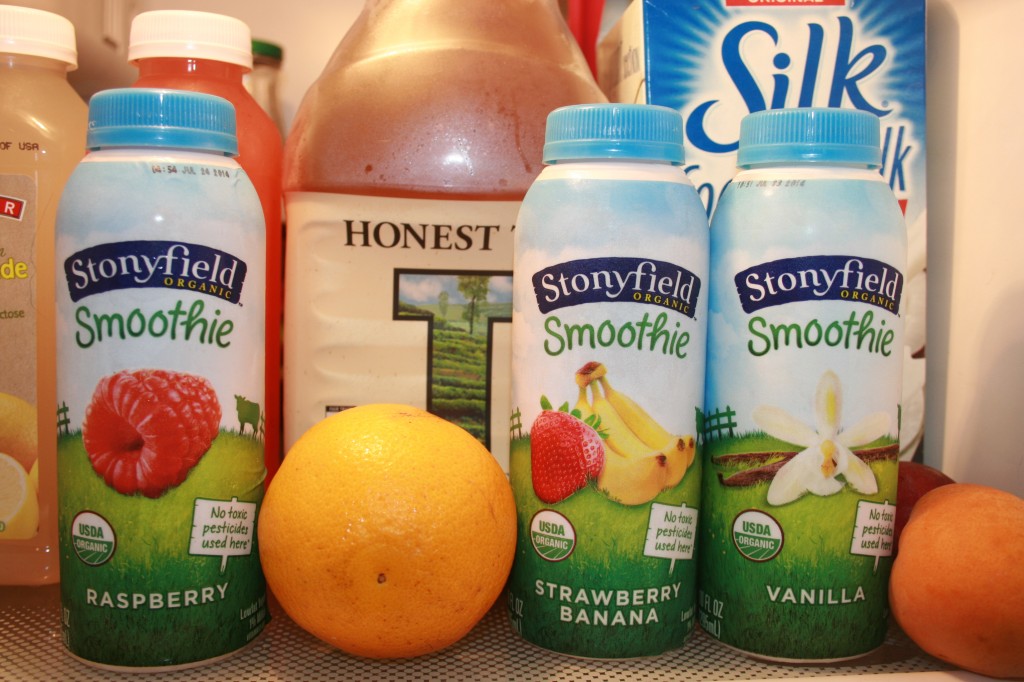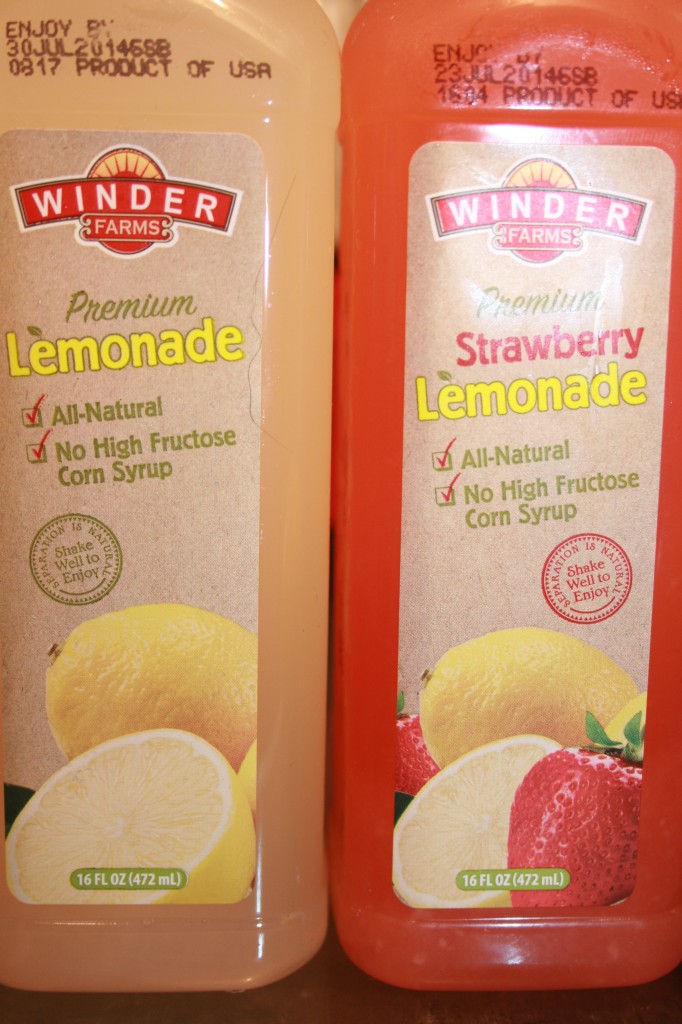 Obviously it's convenient to have a home delivery service like this so that you have food in the house, but for me, it's MORE important to have products delivered that are fresh and high quality! I also like the fact that Winder Farms supports local farms and makes quality a priority.  In addition, I feel it's important that the products you order be something kids will like.
My daughter LOVED the Stonyfield Organic Yogurt Smoothies and would grab one to take with her to swim practice.  She also gobbled up the toast I made for her, using the Winder Farms Honey Whole Wheat bread in my order.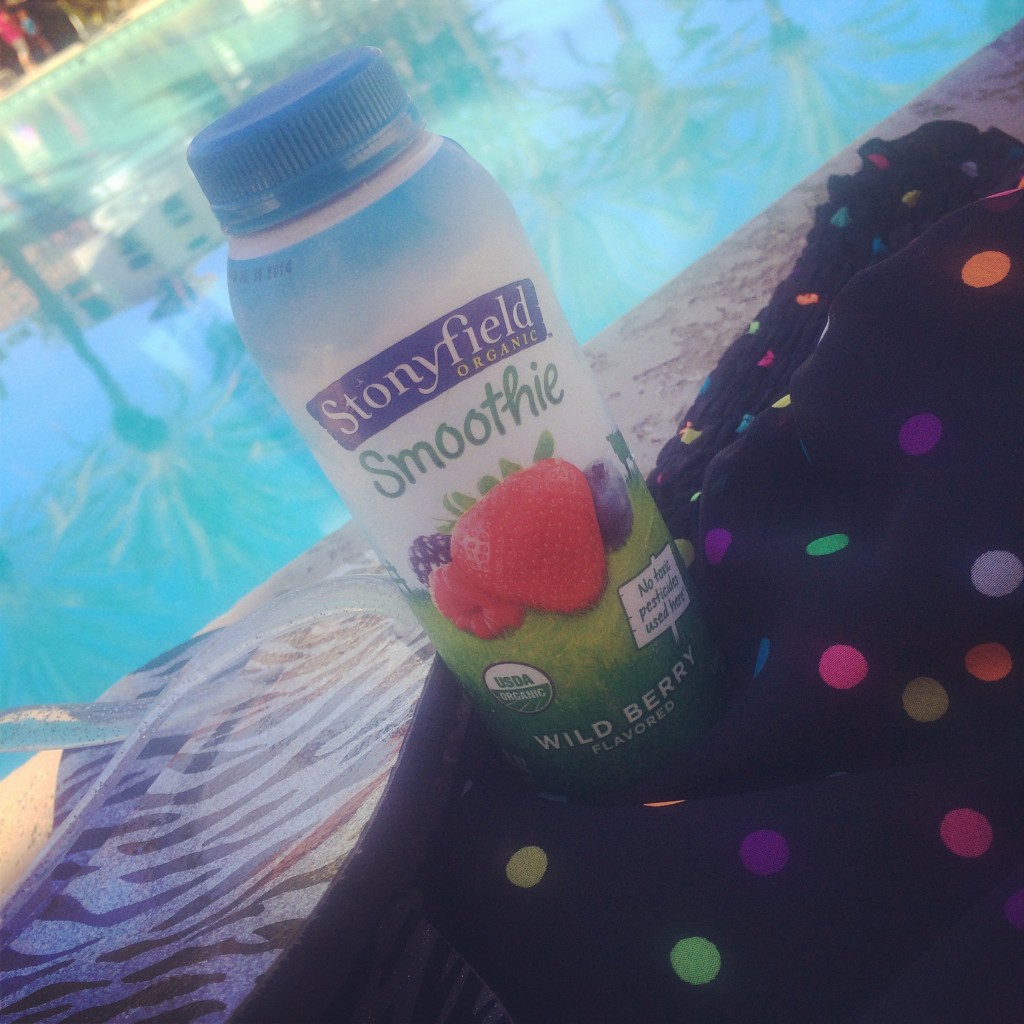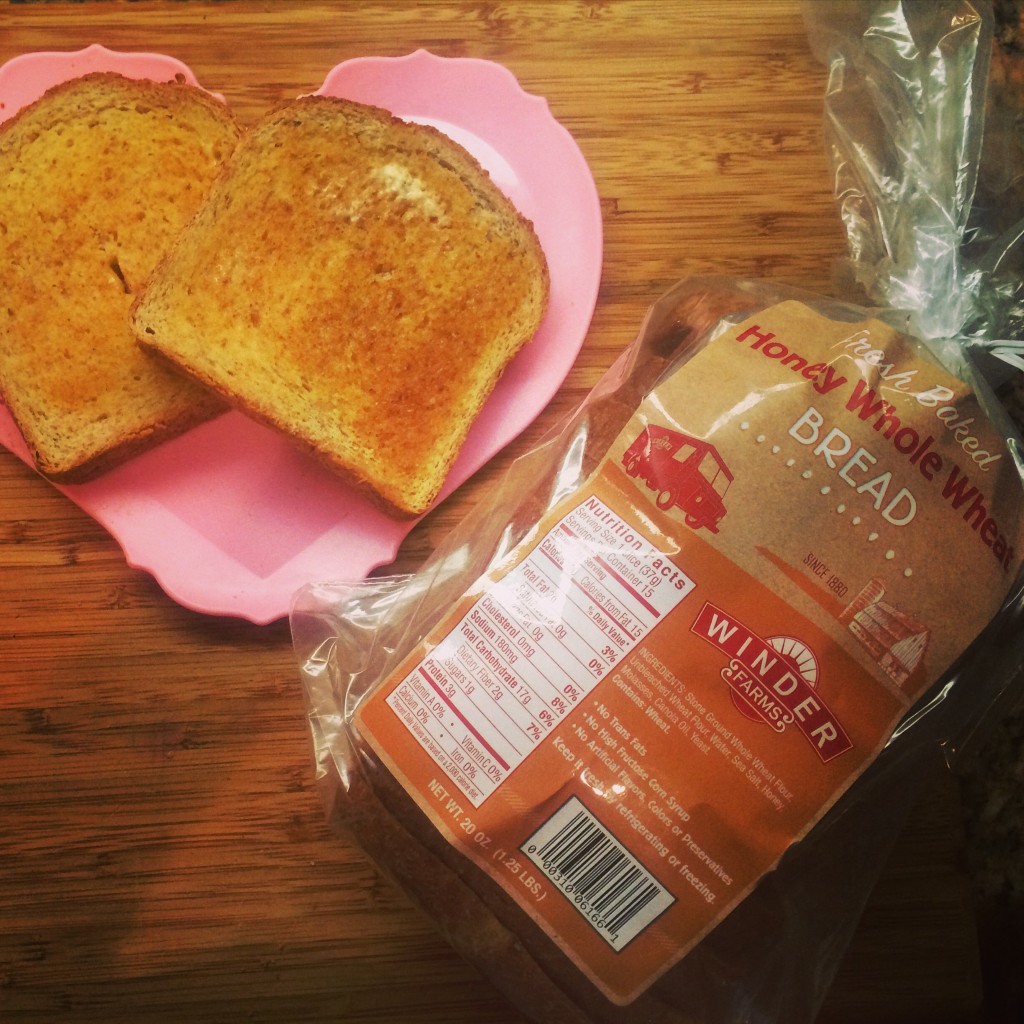 My husband added the Silk Coconut Milk to his regular protein shakes. He made me a fruit and spinach smoothie with the Stonyfield Organic Vanilla Yogurt Smoothie.
I loved making pancakes with Emi and watching her be so proud when she cracked BOTH eggs without dropping one single eggshell into the pancake batter!
One night I even went so far as to tip toe downstairs when everyone was asleep to eat one of the delicious plums from the Organic Produce Box…right before I broke open these cookies!
The Winder Farms fresh-baked chocolate chip cookies were sealed with a label that said "Warning: Studies have shown that once seal is broken, cookies vanish!" I now know WHY they put that label on there! The cookies were so soft and fresh! I may have eaten more than one in a sitting but I'll never tell!
If you live in California, Nevada, or Utah you can get Winder Farms delivered to your door too! You'll get great quality farm fresh foods on your doorstep once a week AND if you sign up through this link, you'll get a free $30 credit. (As with any subscription service, please read the Terms & Conditions before deciding if it's right for you!) If you have any questions, check out their Frequently Asked Questions Page or give them a call at 1-800-WINDER1!
I'm already planning my next order from Winder Farms. I've been told that I MUST try the chocolate milk! It's fresh and cold, all-natural, and comes in a glass milk bottle! Well, I know what's first on my order list! You don't have to twist my arm!