Disclosure: The opinions in this article are 100% my own. I do not work for, or with, any brand mentioned in this article, nor do I have any official relationship with them. I have a relationship with GigaSavvy, for whom I create original editorial content.
After reading about all of the new things at Knott's this summer, I was beyond excited to be attending their Summer Media Day to kick of my summer. I could barely sleep past 5 a.m. that morning! As I sipped my morning coffee in my favorite Peanuts mug, I put together a list of things I wanted to accomplish that day. I think it's good to set goals, even if they are "Knott's Goals", right?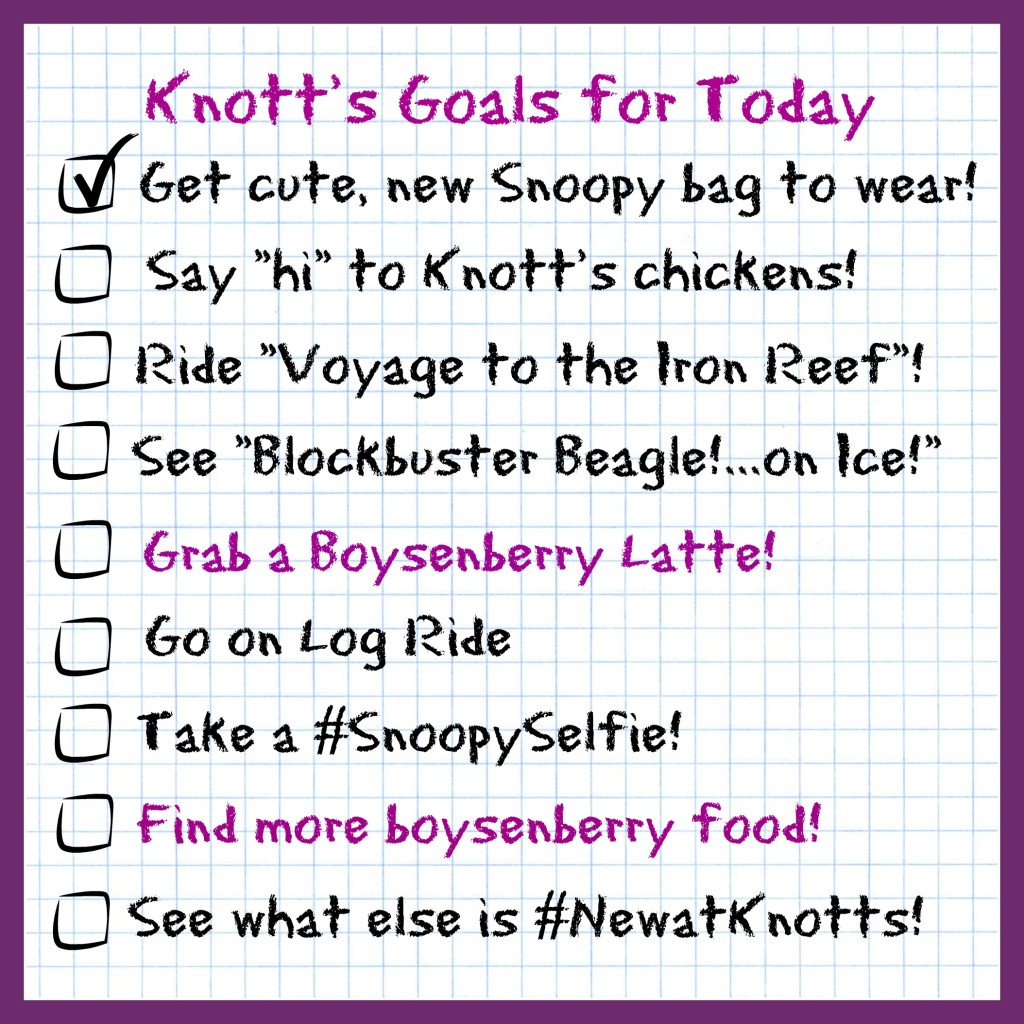 With my need to be matchy-matchy all the time and deep love for the Peanuts gang, I had already purchased the cutest little Snoopy knapsack the day before, along with a box of Peanuts bandages.
So, I proceeded to pack new my knapsack full of park necessities because I was planning for a marathon of a day. Yeah, I'm a planner AND a packer!
One of the most special parts about this particular visit to Knott's was that I got to spend the day with my dad. I hadn't been to Knott's with my dad since I was a little girl! We used to visit every summer and he was the one that took me on my first upside-down rollercoaster there, "Corkscrew"! It's not there any more but Knott's holds a special place in my heart and that's one of the reasons.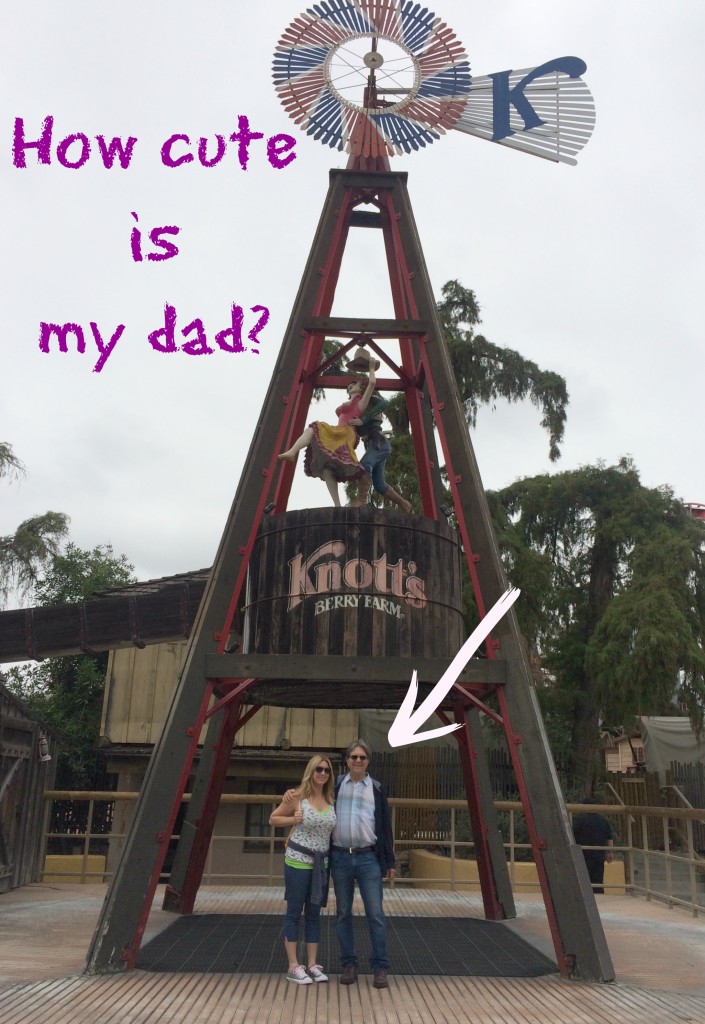 My dad knew JUST what I needed when we got through Calico Ghost Town….a grande, nonfat, boysenberry latte WITH whipped cream! Knott's serves Starbucks. This particular flavor of drink is exclusive to Knott's and you can grab one of our own at the Gourmet Coffee Hut. In addition to their extensive drink menu, you can also choose from a variety of yummy pastries!
After enjoying our Starbucks, we were ready to take on the latest attraction to open at Knott's: Voyage to the Iron Reef! This brand new attraction opened on May 15 and I was dying to go on it since I'd heard it's really cool.
Voyage to the Iron Reef is a 4-D interactive adventure that has you taking on The Kraken Queen and her aquatic army, all while wearing 3-D glasses and going head-to-head with your friends for the highest score!
It was a REALLY cool experience and we kept getting back into line because we were on a quest to beat our previous high scores. When you exit, you can see your scores. I don't mean to brag but check out my score from my first time!
Next, we were ready to preview the all-new Blockbuster Beagle…on Ice! What a treat, considering I usually only see Snoopy on Ice shows during Knott's Merry Farm! If you've never seen any of the Snoopy on Ice shows in the Charles M. Schultz Theatre, not only are they adorable, but the skaters are incredibly talented!
In this new production, Snoopy and his Peanuts buddies "go Hollywood", bringing Walk of Fame glamour, dazzling movie lot escapades, and California excitement to a brand new ice show adventure.
I enjoyed the show immensely. The music is so good and there is so much going on the entire time. I need to go back to watch it a couple more times because it's just that good!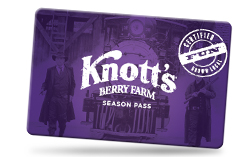 This is where a Knott's Season Pass comes in handy! With this much stuff to see and do at Knott's. you can keep going back when you have a Season Pass because there are no blockout dates. With Knott's Soak City open, a Gold Pass is even more ideal. Unlimited visits to Knott's AND entry to Soak City? Yes, please!
Another cool show I got to watch for the first time was Vertical Impact! I squeezed myself into the middle of the anxious crowd in Calico Square, who were all waiting to watch this ultimate blend of extreme stunts with high flying acrobats performing a one-of-a-kind performance. This high energy show is set to the most popular songs of today, combining everything from trampoline stunts, BMX, skaters, dancers, and aerialists.
I think my mouth kept dropping open watching the amazing performers!
There are so many things to do at Knott's this summer! Fun on all of the rides, yummy food to eat, and  TONS of shows to see, too! Summer nights at Knott's are one of my favorite parts about summer, especially when they're spent with friends!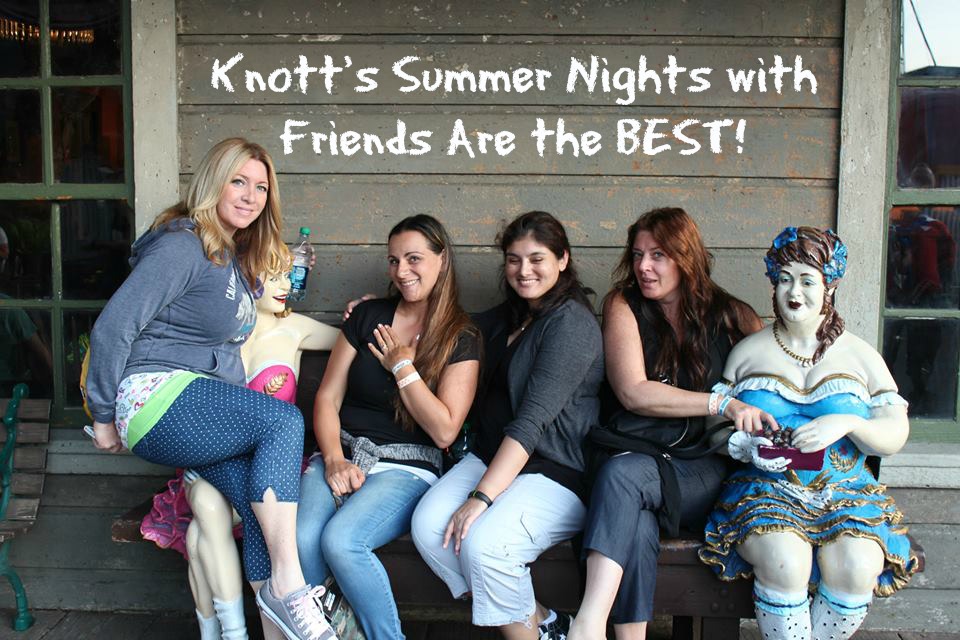 What's YOUR favorite thing to do at Knott's in the summer?
Connect with Knott's on Facebook, Twitter, and Instagram.