ZOOTOPIA, opening in theatres on March 4th, is Walt Disney Animation Studios next release! It's the story of the animal city of Zootopia, a fast-talking fox who's trying to make it big goes on the run when he's framed for a crime he didn't commit. Zootopia's top cop, a self-righteous rabbit, is hot on his tail, but when both become targets of a conspiracy, they're forced to team up and discover even natural enemies can become best friends .I can't get enough of this trailer. It's hilarious!  Just watch for yourself!
In celebration of the holidays, here are some fun, free holiday-themed family activity sheets that you can print out at home this holiday break. There are character ornaments, holiday gift tages, "Zoo" flakes, and even a really cool "Zoo" Year's Eve party pack of decorations! Just click on any of the images below to print out! Enjoy!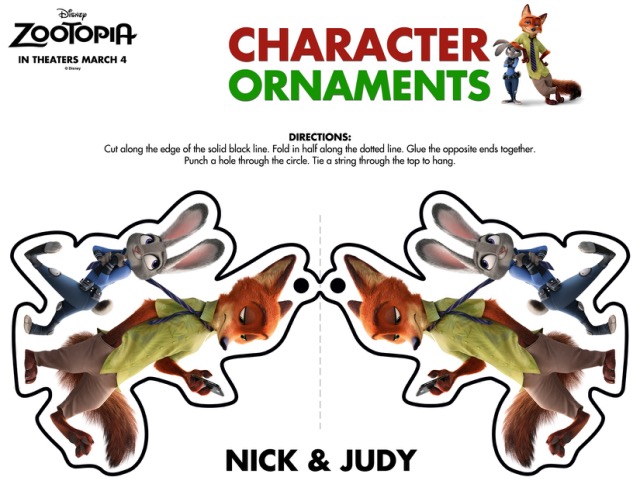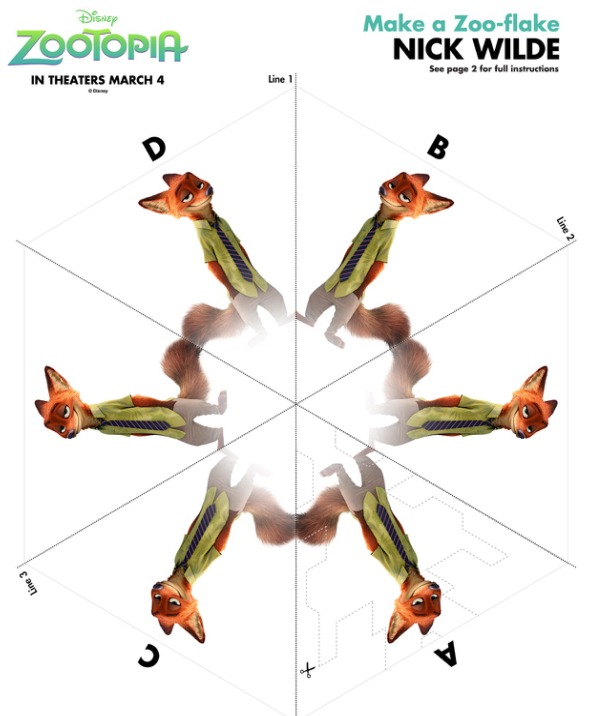 ZOOTOPIA is going to fun for the entire family and opens in theatres everywhere on March 4th! Which character from the cast do you relate to most?