Halloween Time is in full swing at the Disneyland Resort! Although the weather in Southern California doesn't feel like Fall right now, the decorations and festive ambiance in the Parks definitely feels like Halloween is here!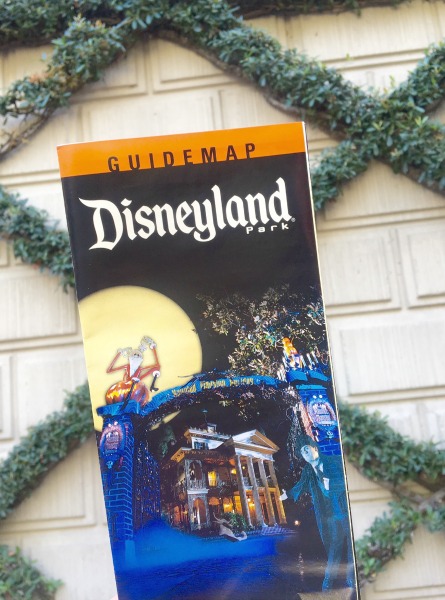 Today I'm sharing 10 things you should check out while you're at Disneyland Resort during Halloween Time!
Since the majority of the Halloween Time fun is inside Disneyland Park, that's where we actually spent our day. You should definitely take a photo in front of the giant Mickey Mouse Pumpkin, which is located in Town Square.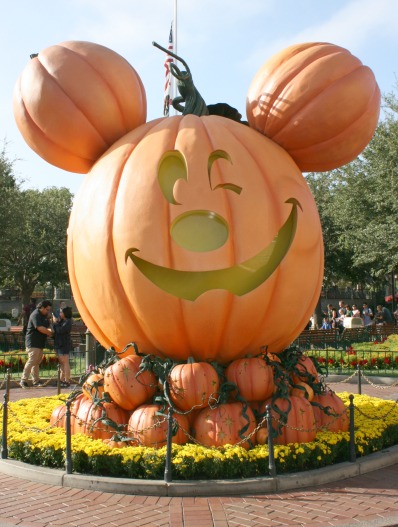 As you skip down Main Street, you'll see the Main Street Pumpkin Festival. where you'll find so many adorable and unique, hand-carved jack-o-lanterns. They're up on the rooftops, inside store windows, and hidden in places you'd never expect. You should definitely find the "Elvis" jack-o-lantern. It's my favorite one this year!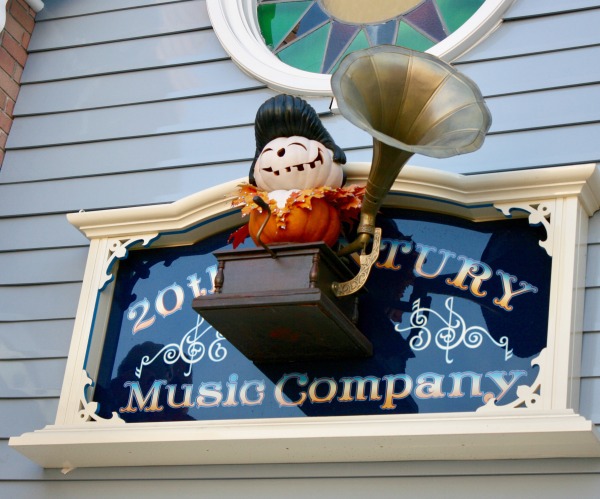 At the end of Main Street, U.S.A., you'll find the Partners Statue, featuring Walt and Mickey Mouse. Right now, it's so festive as it's surrounded by jack-o-lanterns carved with characters in them. Each one is themed to represent a different "land". I just love the one with Woody on it!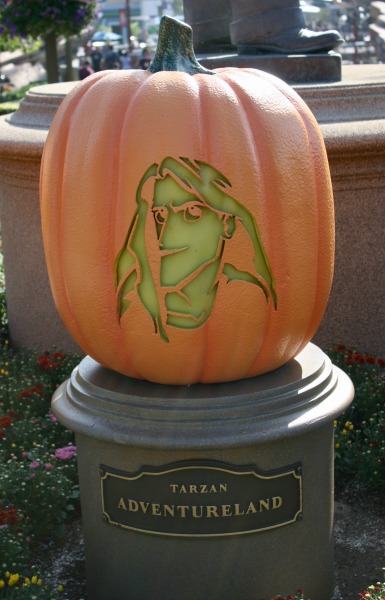 During Halloween Time, you can find several of the characters dressed in their spooktacular Halloween attire. Don't forget to grab some pics with them and utilize the Resort's PhotoPass services. The PhotoPass Photographers have ability to capture your magical memories perfectly and they make for great keepsakes of your trip.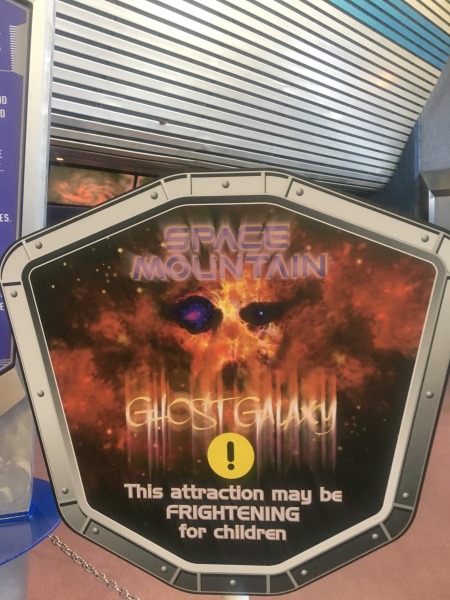 I highly recommend grabbing a FASTPASS® early in the day for Space Mountain Ghost Galaxy. It's located in Tomorrowland and doing so will allow you to have at least one ride secured for the day on one of the most popular attractions.
Over in Frontierland, just next to Big Thunder Mountain Railroad, you'll find a special area set up as a tribute to "Dia de los Muertos". Although this traditional festive celebration for the "Day of the Dead" isn't something "Halloween" and is more of a celebration honoring those loved ones who have passed away, the Resort includes "Zocalo Park" in the Halloween Time features in Disneyland Park since it's celebrated immediately after Halloween. The area is absolutely beautiful to visit. .  
The special area has a beautiful display of some cultural art, "calacas" or skeletons, authentic decor, and even face painting. (free of charge.) You can also enjoy special seasonal food offerings at Rancho del Zocalo Restaurante.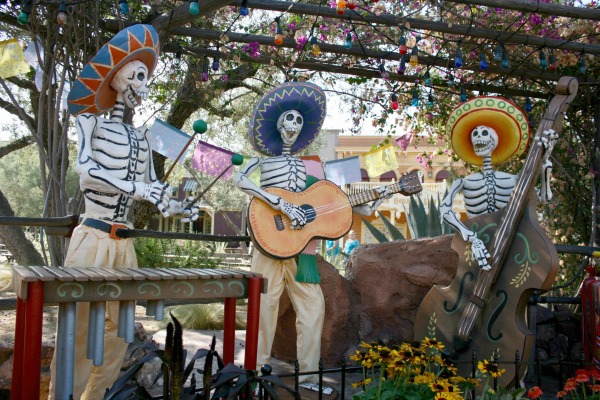 Another extra popular attraction this time of year is Haunted Mansion Holiday featuring "A Nightmare Before Christmas". It's one of the specially transformed attractions during Halloween Time. (It actually stays up through Christmas as well for obvious reasons).
There's an exciting addition this year, too. Sally! (Spoiler alert: You can find her in the graveyard scene inside.) I always enjoy seeing the gingerbread house and checking to see if my name is on the "naughty list" inside this spooky adventure.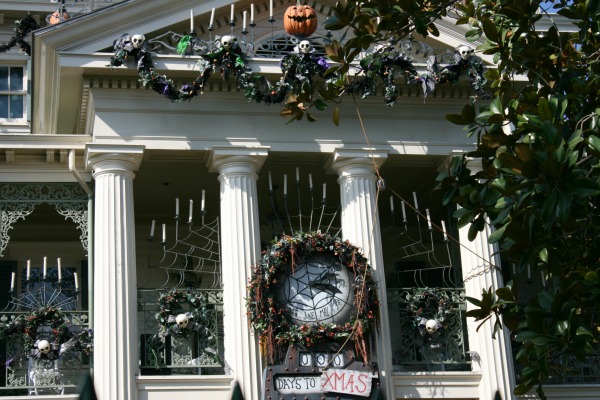 There are so many special Halloween Time treats and food offerings this time of year, that it would be impossible to try them all. Well, at least to try them all in just one visit.  
The different collectable popcorn buckets that you'll find at different locations throughout the Parks are one of the more popular keepsakes, as are the travel mugs.
The Jolly Holiday Bakery is a great place to find a bunch of different sweets, as are several other places at the Resort. For a complete list of Halloween Time food offerings, check out what the Disney Parks Blog says here.
I think the only thing we didn't really get to conquer was a ride on  The Twilight Zone™ Tower of Terror over in Disney's California Adventure. I'm dying to ride on it after dark because they offer "Late Check-Out", an experience guests have never experienced before and a must-do before The Twilight Zone Tower of Terror approaches its final check-out date on January 2, 2017! Late Check-Out is a chance to venture beyond the fifth dimension into complete darkness! It entails free-falling in the attraction's haunted elevator shaft with all the lights out! You should definitely try to experience this before it goes away forever!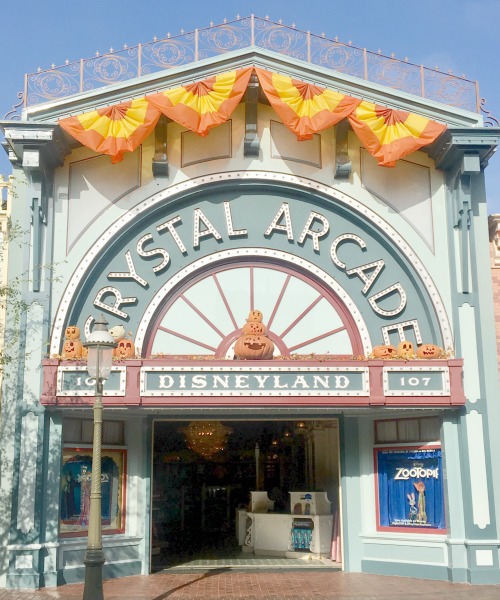 All of the previous Halloween Time offerings can be experienced during regular park operating hours. The 10th thing I highly suggest you check out though is Mickey's Halloween Party which is a separate ticketed event! It's non-scary fun for the entire family! 
Have you had the chance to visit during this time of year yet? There's just nothing like it. Well, I mean nothing except the Holidays at Disneyland Resort, but that's coming soon!