We were invited to a media day in order to facilitate this post. All opinions are my own. 
It's no secret that our family loves all things Disney. Creating new memories together in the parks is the best, especially having fun photos to look back at and remember our day.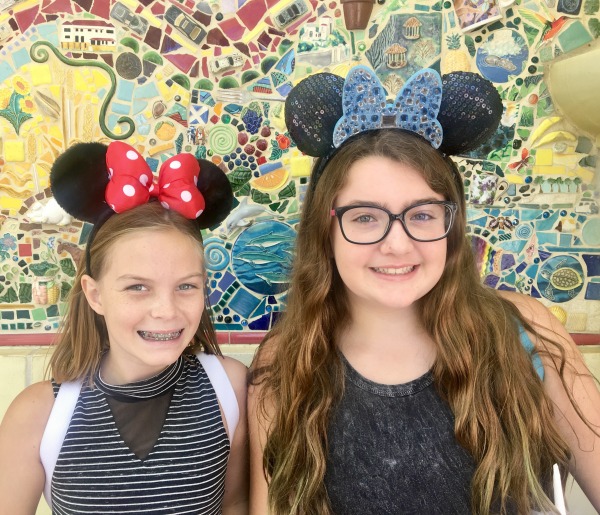 We were invited to celebrate summer at Disneyland Resort, which happened to be the day Disneyland Railroad and the other Rivers of America attractions reopened, so it was a great day to be there!
Now that Disneyland Railroad, Mark Twain Riverboat, Sailing Ship Colombia, and Davy Crockett's Explorer Canoes, and Pirate's Lair on Tom Sawyer Island reopened, all seems right in the world again! Just wait until you ride on Disneyland Railroad's new route!  It's been beautifully updated but they also kept all of the important and historial elements of this attraction and I bet you'll be in awe for the entire train ride! I know we were!

Adding to our excitement about being at Disneyland Resort was the opportunity to try out the new MaxPass. If you haven't heard of it before, don't worry, I'll explain more. Just keep reading. By the way, MaxPass is awesome!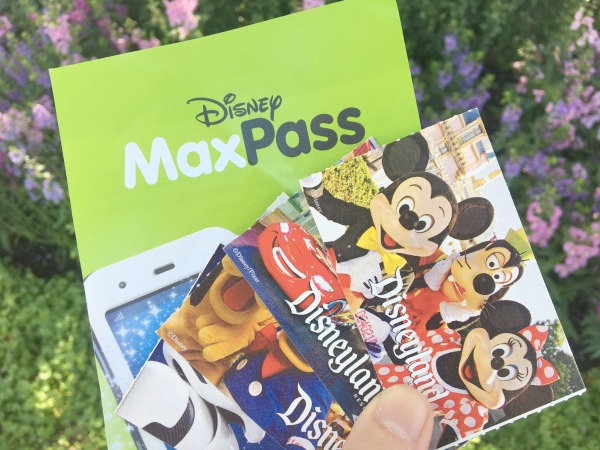 Here's something you may not know about me: I'm planner and usually have a schedule of some type for most occasions, even if it's just in my head and my family doesn't know about it. (Shh, don't tell them!)
Planning your day out at Disney, even if it's just a little bit, will help it go smoother. I'm not saying that you can't enjoy being spontaneous at Disney, I just know that it can sometimes be overwhelming, especially on a busy day. As a mom, I always appreciate helpful tips I get from others. Today I want to share my own tips with you about how you can make your day in the parks much easier.
1) Download the Disneyland App
First off, I highly recommend downloading the Disneyland app and familiarizing yourself with it prior to your visit. It can be found in the App Store and is free. Once you have it downloaded, set up your account, using an email and password. I also recommend playing around with the app a little bit at home, to get to know where things are. It looks like this: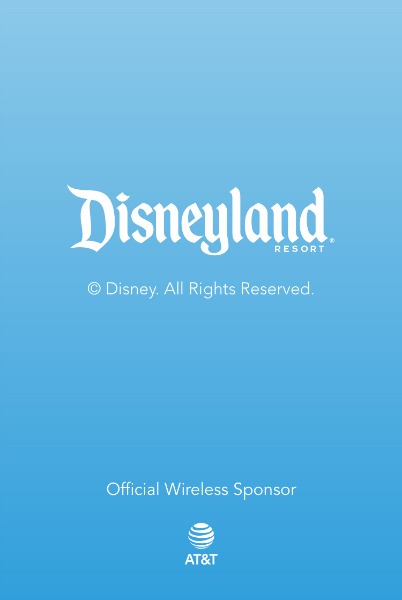 The Disneyland app allows you to view current wait times, make FASTPASS selections through MaxPass, view your PhotoPass photos, locate show and parade times, and find amenities such as dining locations and restrooms. I assure you that having this set up ahead of time will alleviate the stress of hurrying to do so when you arrive at the Resort.
2) Add Disney MaxPass to your ticket (It's totally worth it!)
We were super excited to try out MaxPass the day we visited. If you're not familiar with what that is, don't worry, it's something new.
Disney MaxPass is a feature you can add to your ticket and includes 2 great benefits to make the most of the magic! For $10 a day, per person, you'll have access to PhotoPass services and be able to reserve digital FASTPASS selections for any of the 16 attractions that have this set up. (per availability)
This is all done through the Disneyland app on your mobile device. (Now you see why I recommended downloading it!) With MaxPass, you have the convenience of scheduling your digital FASTPASS selections through your mobile device. With a regular FASTPASS, you have to walk over to the attraction to obtain it on your ticket through. You can also reserve a digital FASTPASS from either park, as long as you're in one of them. It saves you so much time not having to walk back and forth. Your feet will actually thank you! I know mine did! 
You'll also appreciate the Disney PhotoPass benefit included with MaxPass. You'll be able to download your photos taken at select locations throughout the parks, character photos, and also photos from popular attractions. Sometimes the poses caught on the attraction photos are beyond hilarious and priceless!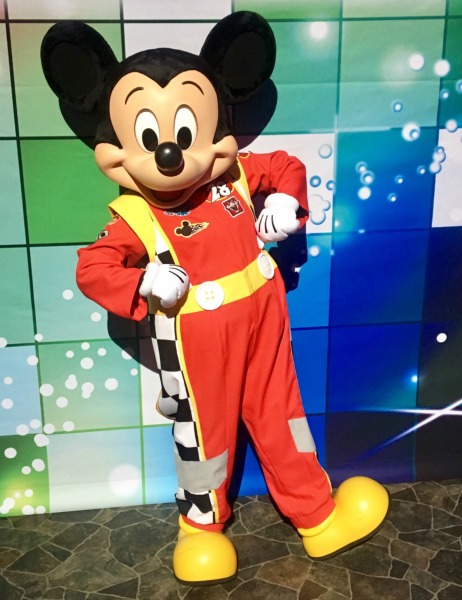 With PhotoPass benefits, you can almost instantly download your photos from the app and share them online. You're also able to download them and print them out as keepsakes, once you're home. For just $10 per person, per day, Disney MaxPass is totally worth it and makes your day so much easier.
3) Plan out your meals for the day
Have a plan for meals. This may sound a little too planned out but trying to deal with your family when they are hangry (that's hungry + angry) is no joke! There are many different food options at Disneyland which include a ton of quick service restaurants and snack carts.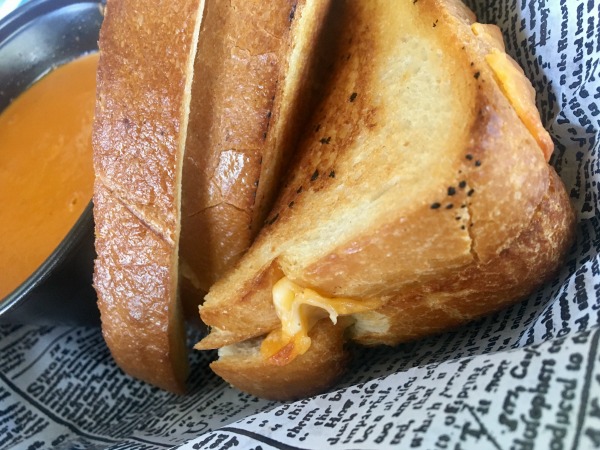 If you think you might want an actual sit-down meal during your day, I recommend making that reservation before you even arrive at the parks. As soon as you download the Disneyland app, you can make a dining reservation. Some of the restaurants that offer dining reservations at Disneyland include Blue Bayou Restaurant, Cafe Orleans, Carnation Cafe, Plaza Inn (offers character dining for breakfast), and River Belle Terrace. At Disney California Adventure Park you can make a reservation for Ariel's Grotto (character dining) and Carthay Circle Restaurant. 
Although it's super simple to make a dining reservation through the app, you can also always call 714.781.DINE or 714.781.3463 to make one also. For more info about all of the dining options at Disneyland Resort, go here.

4) Choose parades and shows you want to watch ahead of time 
On any given day that you choose to visit Disneyland Resort, there's always a great lineup of shows to go see and parades to watch in both of the parks. You can get entertainment info for the day you're visiting on the Disneyland app. Paper schedules are also available when you go through the Main gate at Disneyland and Disney California Adventure Park.


Again, I recommend planning ahead because some of the shows may require you to get a FASTPASS early on in the day, such as World of Color and Fantasmic!.
There are also dining packages available for World of Color, Fantasmic! and Main Street Electrical Parade, which include preferred seating in the package. If you have an idea of what shows and/or parades you're determined to watch, it will help drive the rest of your day. For a list of entertainment at Disneyland Resort, go here.

5) Carry a backpack and get a locker for the day! 
I can't tell you just what a huge difference it makes for me to carry a backpack instead of a purse! It allows me to throw everything I'm going to need for the day inside the backpack and then just carry it around on my back and have the ability to have my hands freed up.
I also invest the money in a locker for items such as extra clothes and a change of shoes for nighttime and also to put my big camera if I happen to bring it and get tired of lugging it around. At the end of the day, it's all worth it!
I hope my tips are helpful for you! A very special thank you to Disneyland Resort for inviting our family to spend a special day in the parks. We hope to see you again real soon! Happy Summer!
Disney MaxPass image property of Disney Parks.