This is a sponsored post written by me for Frontier Communications. All opinions are 100% my own. 
I love country music and was elated to be invited to attend a Private Frontier Communications Brad Paisley concert last week.
The Fall weather in Southern California never lets us down, so I put on my best Fall concert outfit (a.k.a. jeans and a tank top), my husband put on his cowboy boots, and we were off!
When we arrived at Stub Hub Center in Carson, California, we were ready for some good old-fashioned country music fun. This private concert was one of Brad Paisley's stops while he was out on his "Country Nation College Tour". Frontier Communications sponsored the concerts on bringing the experience to fans across the country, as a way to show appreciation to its customers.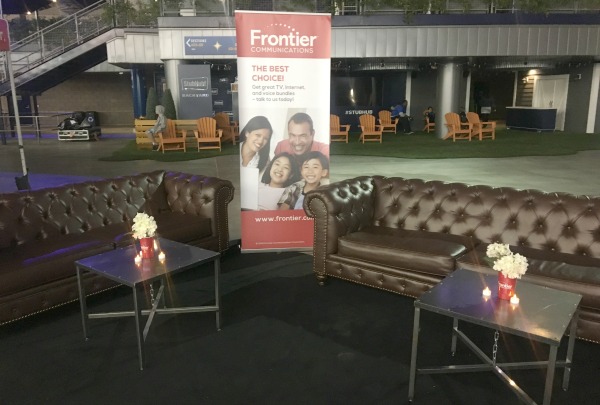 Before the concert started, we spent time in the Fan Appreciation Zone. In addition to a relaxing outdoor lounge area for us to relax in there were also several different stations for us to play at including a Plinko game, a bean bag toss game, "Design Your Own Trucker Hat", and a fun Fan Appreciation Photo Booth, where photos were instantly emailed to you for social sharing. It so fun to hang with our group over there.
I loved the venue because it was held in an intimate location in the Tennis Theater, which is an open-air amphitheater. The warm Southern California weather didn't even leave us wishing for a jacket that night.
I'd never seen Brad Paisley in concert and let me just say that he was amazing! It's so fun to sing along with him and the venue was so small that you could practically see his face. Actually, you could see it on the big screens surrounding the stage! I also loved all of the videos playing as he performed on the surrounding big screens. The Brad Paisley South Park footage was priceless! He even looks adorable when he's animated! 
Have you seen Brad Paisley in concert before? If not, he's a must see! For more information about Brad Paisley's latest tour dates, go here.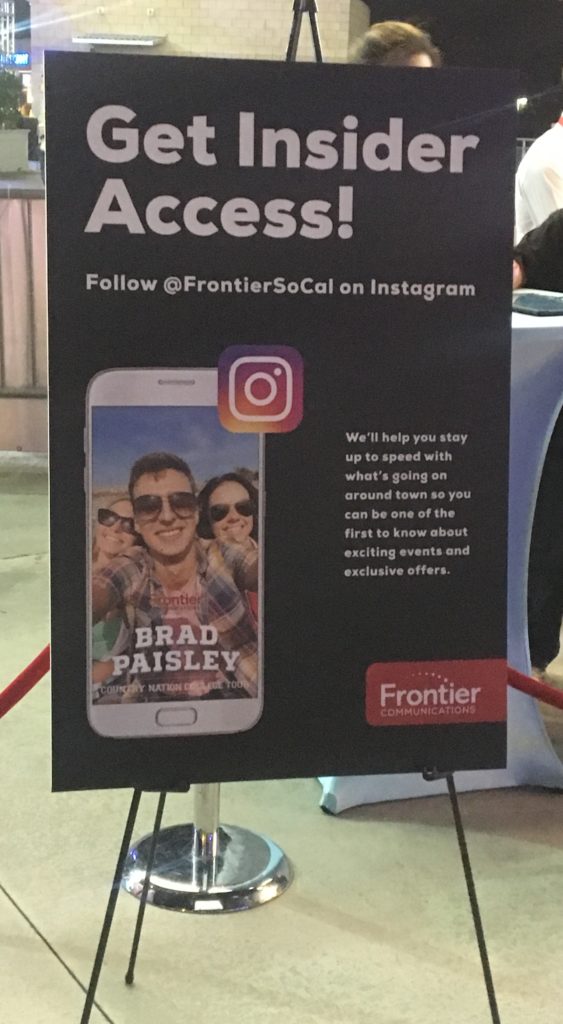 Get Insider Access by following Frontier SoCal on Instagram or join in on the conversation by following #FrontierSoCal.