Did you know that Barbie is going to turn 55 this year? Yep, her birthday is on March 9th and what would be a better way to celebrate than a trip to Farrell's? 
Last year Emi and I each chose a Barbie to take with us to our local Farrell's restaurant on Barbie's birthday. Emi also insisted we bring a table, 2 chairs and some Barbie-sized food for them. We set up their table for 2, right above our own. I fell completely in love with the special Barbie Sundae that we got! Seriously, the pink whipped cream was SO yummy! I cannot wait to go back again this weekend and participate in all of the festivities they'll have going on!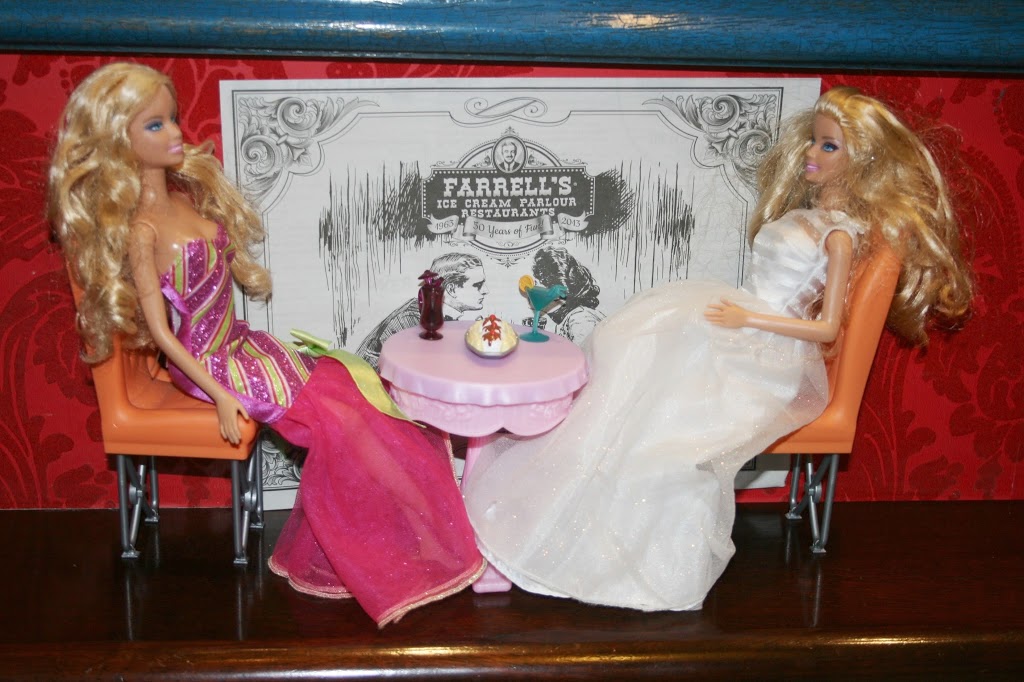 This Sunday, March 9th, you too can bring your Barbie into any one of the Farrell's locations, to celebrate her 55th birthday with free birthday ice cream, presents, and surprises! 
To celebrate America's favorite doll's 55th birthday, Farrell's Ice Cream Parlour Restaurants is going to throw a birthday party for Barbie like only Farrell's can! Kids and kids at heart will join Barbie and Ken look-alikes this Sunday, March 9, from 10 – 11am at all seven California Farrell's locations. A special Barbie-inspired, 30-scoop – 7 1/2lb., Farrell's famous ice cream Zoo will include, among other ingredients, a pink strawberry ice cream, rainbow sherbet, sprinkles, whipped cream, strawberry sauce and cherries with the guest of honor herself sitting atop to be run around the entire restaurant. A special Barbie birthday song has been created and will be sung before the kids get to eat the Zoo for free and birthday presents are given out.
Check out some pictures from last year's celebration!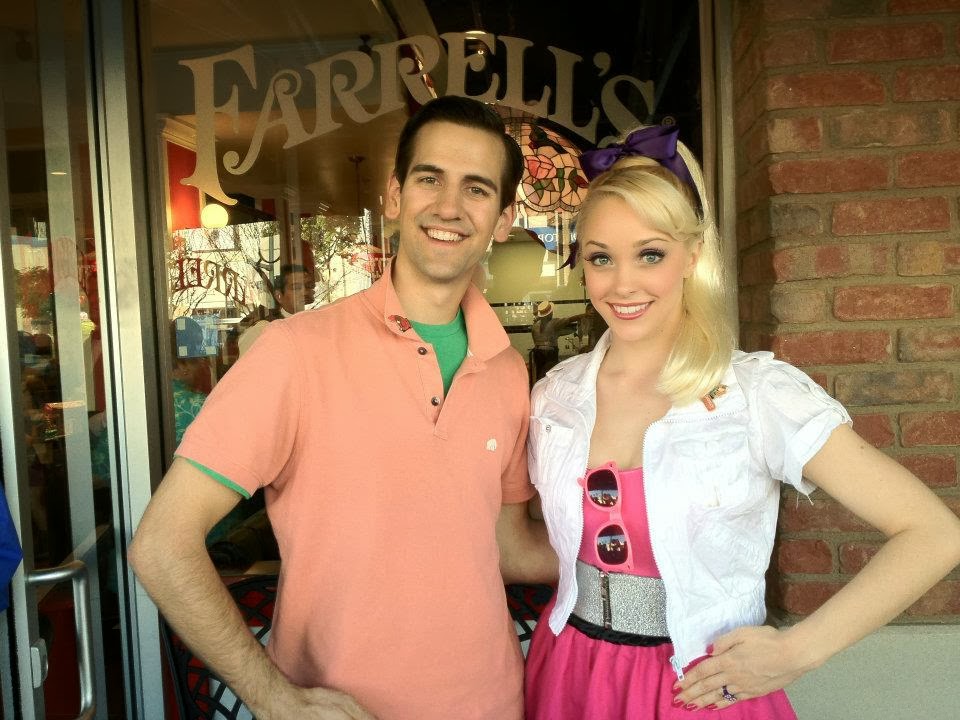 For guests that can't make it to the 10am main birthday event, Farrell's will be celebrating all day by selling a pink $1.99 birthday-sundae to all guests that bring in their favorite Barbie doll and purchase a kids or adult entrée and drink. The special $1.99 birthday sundae is fashioned from one-scoop of strawberry ice cream, strawberry sauce, pink whipped cream, party sprinkles and a cherry on top.

"Barbie is America's favorite doll. She's an original piece of Americana and takes all of us back to the fond memories of our childhood, just like Farrell's." says Michael Fleming, CEO, Parlour Enterprises, Inc.  "This was a great opportunity to celebrate an American icon, but even more so, it was just a great excuse to have a lot of fun."

Celebrations will be happening at all California Farrell's locations:

·      215 S. Brea Blvd., Brea, CA  92821 Brea Downtown

·      8650 Beach Blvd., Buena Park, CA 90620

·      779 Shops Blvd. Mission Viejo, CA 9269 in The Shops at Mission Viejo

·      10742 Foothill Blvd., Rancho Cucamonga, CA  91730

·      3610 Park Sierra Dr., Riverside, CA  92505

·      1625 Watt Ave., Sacramento, CA  95864

·      21516 Golden Triangle Road, Santa Clarita, CA 91350 in the Mountasia Family Fun Center

For complete details, limitations and rules for this event please see FarrellsUSA.com. Barbie is a trademark of Mattel Inc. and is in no way associated with this event.
some photos courtesy of Farrell's Restaurants