This summer has been such an exciting one at Knott's Berry Farm with the 75th Anniversary Celebration of Ghost Town happening.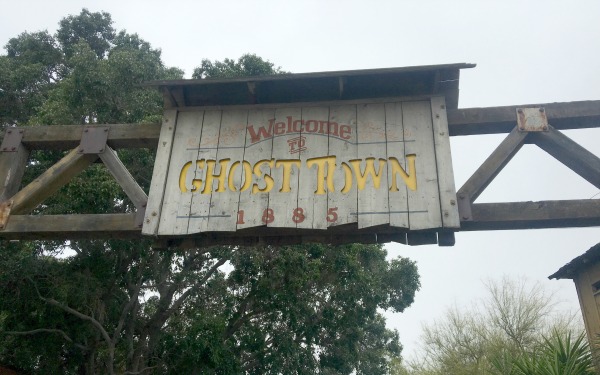 Right now when you visit the Park, you get to experience the Old West town of Calico, in a whole new way during Ghost Town Alive! It's an interactive experience and will make you feel like you've stepped into a time capsule, as you join in on the daily lives of the citizens of Calico and are treated like one of their own. 
Here are just some of the fun activities you'll should do while visiting Ghost Town:
Grab a copy of the town paper 
Go to the Barbershop for a "shave" and a mustache
Play a game of cards with the town Sheriff
Have your photograph taken the old-fashioned way 
Meeting the prospector and his trusty burro, Brutus
Get locked up in the town Jail 
Visit the animals in the Livery Stable 
Help the town folk by drawing "WANTED" posters
Participate in the town election and vote for the Mayor 
Every evening, the day's "story" culminates with a town-wide celebration of 75 years of Calico. You won't want to miss out on the Hoedown. It's fun for the entire family. 
While you're at Knott's, you should also take a ride (or a few) on GhostRider, the longest, fastest and tallest wooden rollercoaster on the West Coast. It was recently re-opened after an extensive renovation and I speak from experience when I say, you NEED to go on it! It's way smoother to ride now and kept me screaming the entire time! Watch this video of me braving GhostRider, along with my friends from Popsicle Blog, Polka Dots on Parade, and Dandelion Moms. (I'm in the 2nd row.)
Another must-do when you visit Knott's is to have a delicious meal at Mrs. Knott's Chicken Dinner Restaurant. It's located just outside the gates of the Park and was also newly reopened after a complete refurbishment, which now also includes an outdoor dining area! There's nothing quite like a meal from Mrs. Knott's! To learn more about all of the new additions to the restaurant and menu offerings, go here.
Ghost Town Alive! is happening every day this summer at Knott's Berry Farm. You'll want to make sure to visit before it all goes away on September 5.
Connect with Knott's on Facebook, Twitter, and Instagram.

I was invited as a guest of Knott's to spend a day in the Park in order to write this post. All opinions are 100% my own. Some images and logo are property of Knott's.