I was invited to attend a media event at Knott's. All opinions are my own. 
I get as giddy as a little girl when I spot signs of the holidays at Knott's Berry Farm. From decorated Christmas trees to holiday music and all of the festive treats, I consider myself lucky to live in Southern California where you can celebrate the holidays while still enjoying the beautiful sunny weather outside. I am all about making the most of this time of year with my family and Knott's Merry Farm is an annual tradition for us.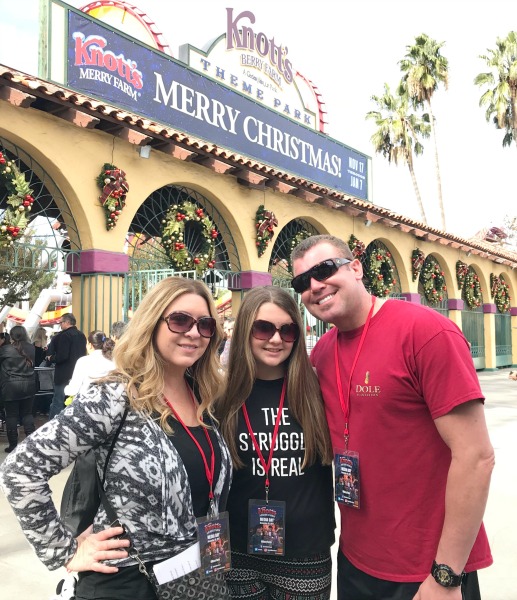 I think one of the things I love most about visiting Knott's Merry Farm each holiday season is knowing I can expect some of my usual favorites to be there but I also to get excited for what's new each year, in addition to all of the regular attractions we normally enjoy on our visits.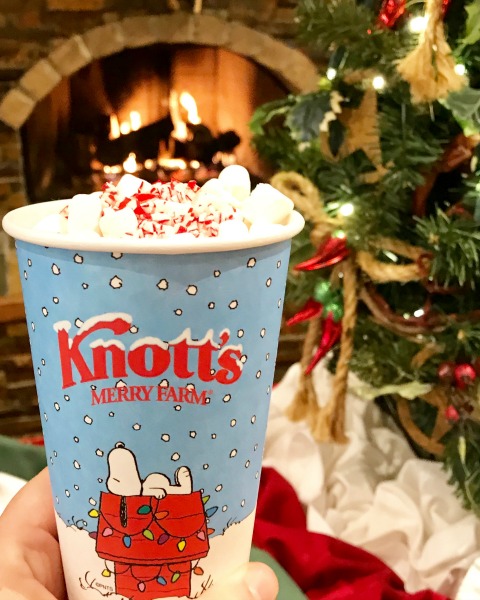 This holiday season, it looks like the culinary team at Knott's stepped up their festive treats game, more than usual, to catch the eyes and the palettes of all the visiting foodies. Not only will you find traditional favorites such as Mrs. Claus' milk & cookies, hot cocoa with candy cane topping, roasted nuts, and but this year, you can feast on such offerings as tamales, Christmas pizza, and candy cane churros!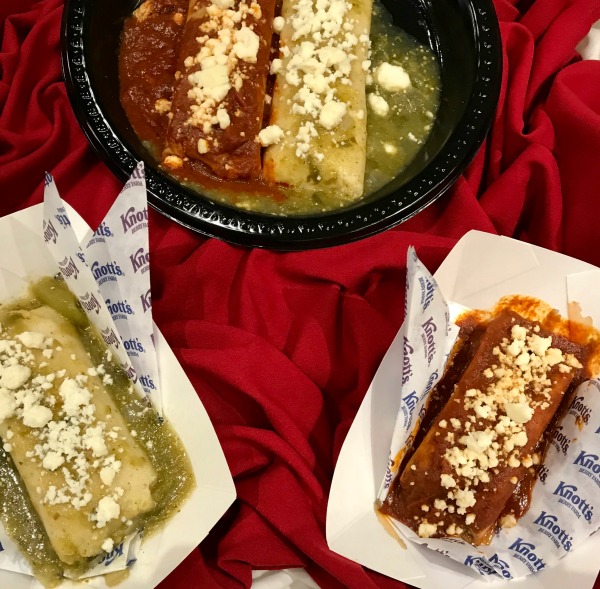 Mmm!  There were so many yummy treats to try, you should definitely bring an appetite with you, I almost forgot about the attractions and entertainment!
Here are the special entertainment offerings this year at Knott's Merry Farm:
"Merry Christmas, Snoopy!" (in the Charles M. Schulz Theatre) – This festive ice show continues to be a favorite, year after year and is perfect for guests of all ages. The show stars the Peanuts Gang and a cast of world-class ice skaters. Watch Snoopy enjoy all of the best parts of the season including trimming the Christmas tree, awaiting Santa's arrival, and attending the Christmas Ball! "Merry Christmas, Snoopy!"is guaranteed to warm your heart.
"It's The Merriest Christmas Show Ever, Charlie Brown!" (at the Calico Mine Stage) – Audiences can dance and sing along to a live performance of this charming holiday show. It continues to delight audiences as The Peanuts Gang star in this toe-tapping, merry musical sure to bring out the Christmas joy in all.
"A Peanuts Guide to Christmas" (at the Camp Snoopy Theater) – The Peanuts Gang offer their take and unique wisdom on surviving the holidays, while singing you a mashup of their favorite holiday tunes.
Charles Dickens'A Christmas Carol and O. Henry's A Gift ofthe Magi (in the Bird Cage Theater)- Knott's melodrama company bring classics to life.
Snow and Glow Show (in Calico Ghost Town) – After the sun sets, enjoy this show with nightly falling snow set to thousands of sparkling lights and traditional Christmas music. 
Don't forget to look for The Calico Bell Choir, strolling throughout Ghost Town, singing the songs of the season! 
If you're looking for Santa  you can find him, along with many festive holiday treats, inside of Santa's Christmas Cabin. Commemorative Santa Photos are available for purchase.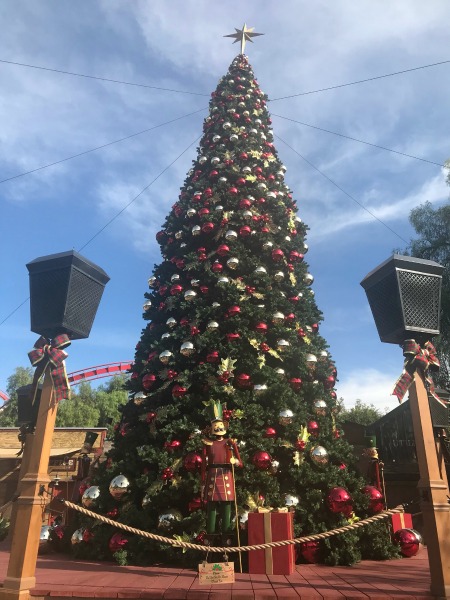 Knott's is the perfect place to spend many a day together with friends and/or family creating new memories together, which is a great reason to grab a 2018 Knott's Season Pass. They make great holiday gifts and include one free visit to enjoy Merry Farm in 2017, unlimited visits in 2018 with no blackout dates, discounts on select food and merchandise,  and access to exciting year-round seasonal events.
A Regular Season Pass includes unlimited admission in 2018 to Knott's Berry Farm and a Gold Season Pass includes unlimited admission in 2018 to both Knott's Berry Farm and the newly expanded Knott's Soak City Waterpark with no blackout dates. Now at the lowest price of the year, Regular Season Passes start at just $92.00 or six easy payments of $15.33 and Gold Season Passes are $110 or six payments of just $18.33.These offers end January 7, 2018.Applicable taxes and fees apply online. Payment plans are only available at knotts.com.

Have you been to Knott's Merry Farm before? If so, share your favorite memory with me in the comments. Happy Holidays!