If you haven't visited the Disneyland Resort during the holiday season yet, it's something I highly recommend because it's even more magical than ever and there is so much happening this time of year. 
A visit to the Disneyland Resort during the holiday season, especially during Disney's Diamond Celebration, will make you feel like a kid in a candy store. You're bound to make a ton of new family memories together on your visit, which you'll cherish forever!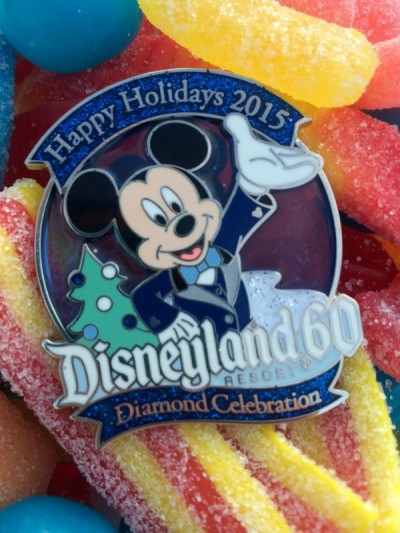 I'm excited to share a few of my personal favorites and must-dos with you, in hopes that it will help make the most of your day at "The Merriest Place on Earth"! There's actually a ton to see and do and if possible, I suggest a 2-day visit at minimum so you can fit it all in.
Take a Family Tree Photo 
Whether you choose to visit Disneyland Park or Disney California Adventure Park first, prepare to be in constant awe….not only by the glamorous decorations adorning both of the parks, but also the larger-than-life Christmas tree that stands in each one. There's also a tree standing tall in Downtown Disney and inside each of the hotels.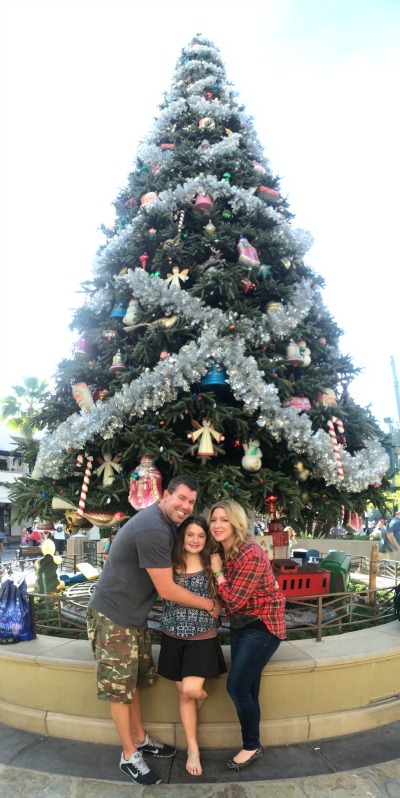 A Disney Christmas Tree is the perfect holiday backdrop for photos and you'll find the friendly Disney PhotoPass Photographers standing by to snap your pictures, using their professional equipment. PhotoPass pictures are easily accessed online afterwards and available for purchase. 
*Tip: Take advantage of Disney PhotoPass services available in both parks. The high quality photographs would look beautiful on your holiday cards and in your family's memory album. 
Check out the Festive Attractions
During the holiday season, a few attractions get extra special holiday makeovers and are all dressed up for the holidays. You'll definitely want to make it onto all of these out during your trip to the parks.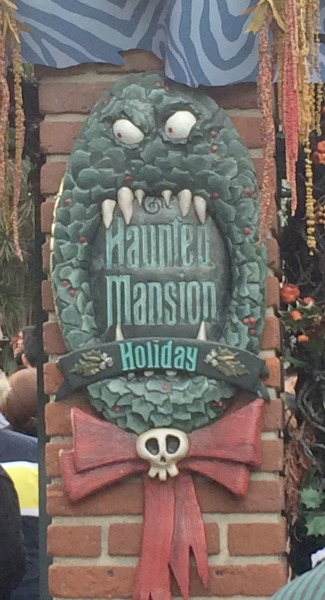 Haunted Mansion Holiday – the Haunted Mansion is transformed during the holidays with jack o' lanterns and wreaths, terrifying toys and kooky characters from Tim Burton's The Nightmare Before Christmas. 
"it's a small world" Holiday – Take an enchanting cruise around the world and experience how the holidays are celebrated internationally! Both the inside and outside of this attraction are adorned with some of the most beautiful decorations you'll see and there are colorful twinkle lights around! Be prepared to sing along in all of the different languages. 
Jingle Cruise – Take an extra jolly cruise through the jungle with The Jungle Cruise skippers and see how they, along with the native tribes, celebrate this time of year.
*Tip: Try grabbing your first Fast Pass for one of these popular festive attractions, first thing in the day.
Indulge in some extra special holiday treats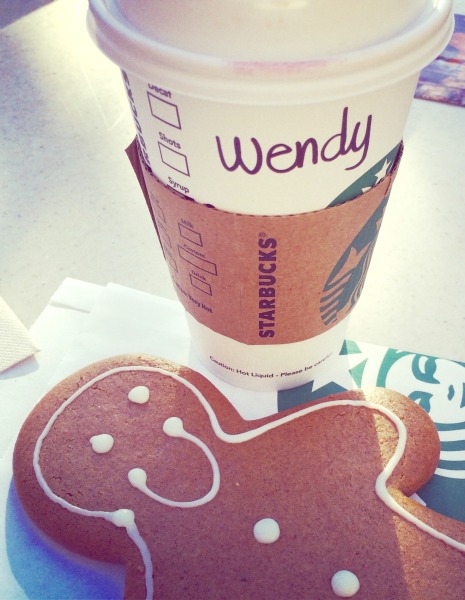 During the holiday season at Disneyland Resort, you'll find some extra special treats in both parks. I can never get enough popcorn or Mickey pretzels, but this time of year, there are also many other treats to sample during holiday time. 
Mickey apples are a popular choice as are chocolate and peppermint-covered Tigger Tails. Why not try a few different treats? They're even perfect for sharing. 
*Tip: If you have someone in your party with special dietary needs, be sure to stop by City Hall and request a list of eateries that offer choices for special dietary needs. 
Holiday Entertainment Schedule 
Disneyland Resort has an extensive year-round schedule of entertainment which includes some special holiday additions to the schedule that you won't want to miss. 
"A Christmas Fantasy" parade (Disneyland Park) – Guests can catch Mickey, Minnie, and an entire parade of all their favorite Disney characters, dancing and singing and celebrating the season, from the top of Main Street, U.S.A. to 'It's a Small World". Don't forget to wave to Santa and tell him what you're wishing for this year. 
 Disney ¡Viva Navidad! Street Party (Disney California Adventure Park) – This vibrant street celebration will give you a taste of some Latino holiday traditions and features festive music, dancing, and storytelling. Donald and his friends Panchito and Jose sing and dance up on their float while Folklorico dancers, mariachi and samba musicians and get the party going on the street. There are also 12-feet tall mojiganga puppets, including 2 of Santa and Mrs. Claus that join in the celebration too! Be prepared to sing and dance along as you join in on some of the Latino holiday celebrations of la Navidad!
Disneyland Forever Fireworks (Disneyland Park) – Fireworks are a favorite of park guests of all ages. There are several great viewing spots throughout Disneyland Park but the fireworks can actually be seen across the Resort.
*Tip: Plan out which entertainment you'd like to fit into your day's schedule right when you arrive at the Resort. There are sometimes advanced dining and dessert packages available for some features. Stop by Guest Services to obtain more  information. 
Get Festive with Holiday Merchandise
Whether you're shopping for souvenirs to commemorate your trip or need to grab some holiday gifts to put under the tree, there's so much festive holiday merchandise available throughout the parks. Some of the most popular items this year include:
Keep Your Eye Out For Santa! 
There are multiple opportunities at the Resort to see Santa. He's easy to spot in "A Christmas Fantasy" Parade. You can also find him in the parks to take photos with. It's hard to think about the holidays without thinking about "The Big Guy", isn't it?
Consider Purchasing a Disney Annual Pass for Yourself or Someone Else
One of the most Magical gifts anyone could receive is a Disney Annual Passport. Visits to the parks, discounts on food and merchandise and other benefits are just some of the reasons to purchase one. During your visit to the Resort, you'll have the opportunity to apply the cost of your Park ticket towards the purchase of an Annual Passport. Click here for more information about Disney Annual Passports.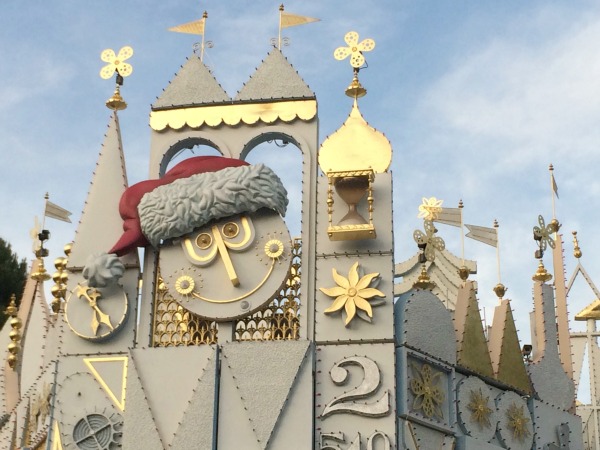 Have YOU had the opportunity to visit Disneyland Resort during the holidays? If so, what's your favorite thing to see or do? Leave a comment below and share with me! Happy Holidays! 
Disclosure: My family and I were invited to Holiday Family Media day at Disneyland Resort and were provided with park tickets. No monetary compensation was received. All opinions are 100% my own.