Hollywood's legendary El Capitan Theatre will present a special engagement of Disney's "Alice Through The Looking Glass" from May 27 – June 12, 2016, in Dolby Vision™ 3D and Dolby Atmos®. 
Dolby's breathtaking projection technology – 3D Dolby Vision™ – is a state-of-the-art laser projection system that delivers richer colors and distinctly brighter images while preserving deep and dark blacks. There is no better place than The El Capitan Theatre to return to the whimsical world of Underland and experience "Alice Through The Looking Glass". Like Alice herself, El Capitan guests will be transported to a fantastical realm. 
Before the movie, guests at El Capitan will be immersed in the mesmerizing world of Underland in an all-new light and projection show. 

See it FIRST at El Capitan
Also, on May 26, El Capitan guests will have the opportunity to be among the first to see the all–new spectacular adventure, "Alice Through the Looking Glass", at a special opening-night screening at 7 p.m. featuring a costume contest, raffle prizes, and more! To purchase tickets, go here.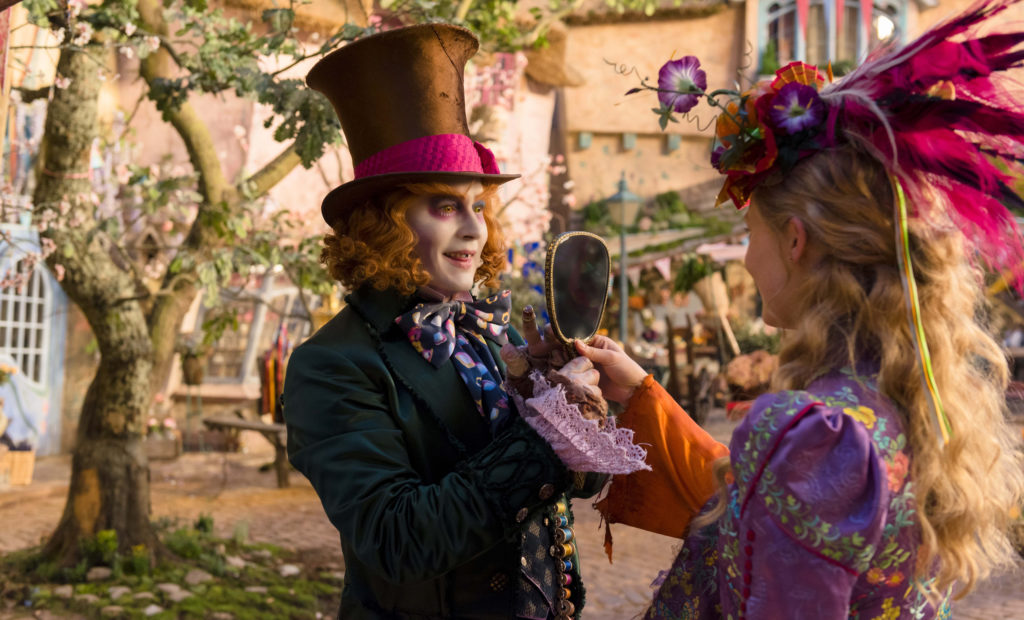 Daily showtimes are 10 a.m., 1:10 p.m., 4:20 p.m., and 7:30 p.m., with a 10:40 p.m. on opening weekend (Friday through Sunday) and each Friday and Saturday during the engagement of the film. Tickets are on sale now, available at the El Capitan Theatre (6838 Hollywood Blvd.), online at http://www.elcapitantickets.com or by calling 1-800-DISNEY6. Special group rates for parties of 20 or more are available by calling 1-818-845-3110. Showtimes and dates are subject to change.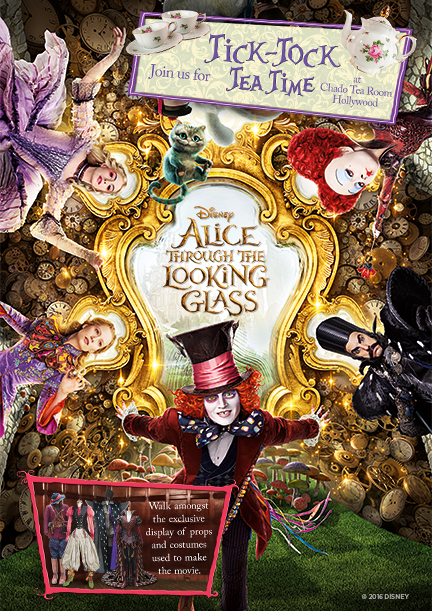 On select dates, El Capitan guests may also enjoy Tick-Tock Tea Time at the Chado Tea Room in Hollywood, which includes tea sandwiches, desserts, teas and a surprise gift.  Advance reservations are required with the purchase of a movie ticket by calling (818) 845-3110.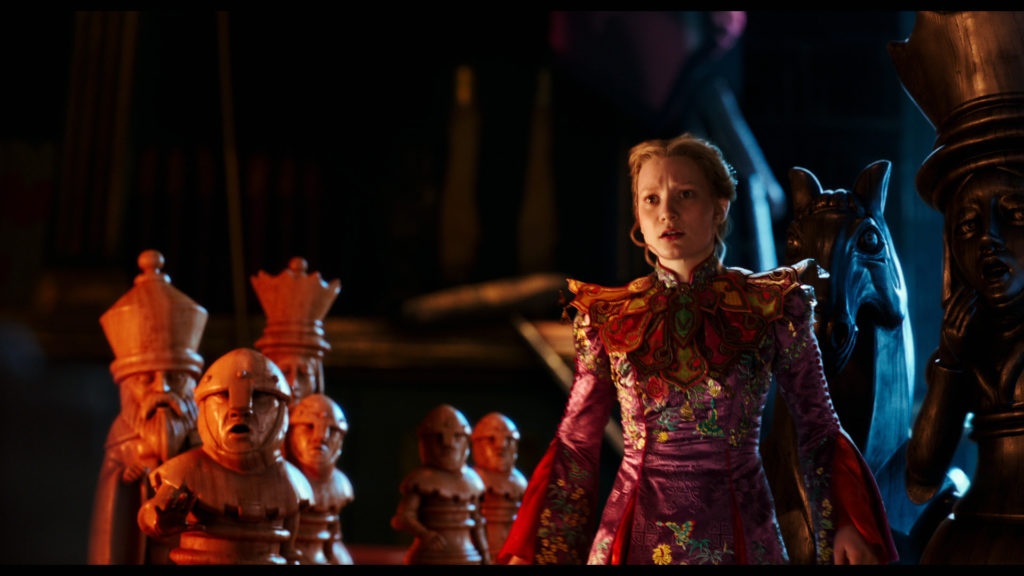 The El Capitan Theatre will also host a very special 2D Tiny Tot Tuesday every Tuesday at  10 a.m. during the run of ALICE THROUGH THE LOOKING GLASS.  During these special screenings, parents and small children may enjoy the movie in a 2D tot-friendly way—with lights dimmed rather than out and reduced sound levels.
Connect with El Capitan Theatre on Facebook, Twitter, and Instagram.
This is not a sponsored post. All opinions are 100% my own. Images and logos are property of Walt Disney Studios and El Capitan Theatre.