The other day, I came across a box of some of my childhood belongings. One of the items in the box was a journal I'd kept in 6th grade, which is the same grade my daughter is in now. As I reread some of the old entries I"d written in my journal, I smiled, thinking back to those times.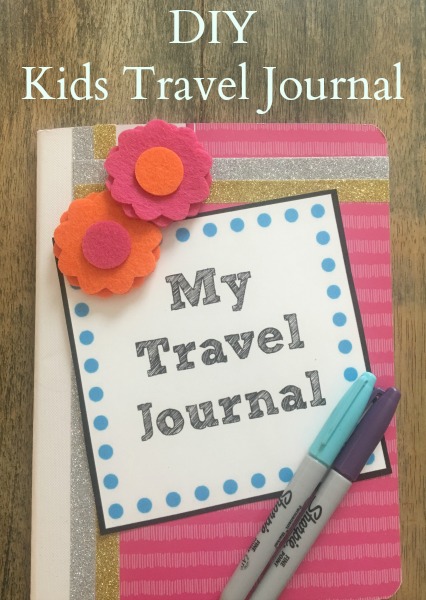 I thought it would be fun to make a journal for my own daughter to keep, but more of a travel journal, rather than a diary.  I think it would be something she could utilize it on a specific trip, as a way to document a family vacation, or even keep it as an ongoing travel journal throughout childhood.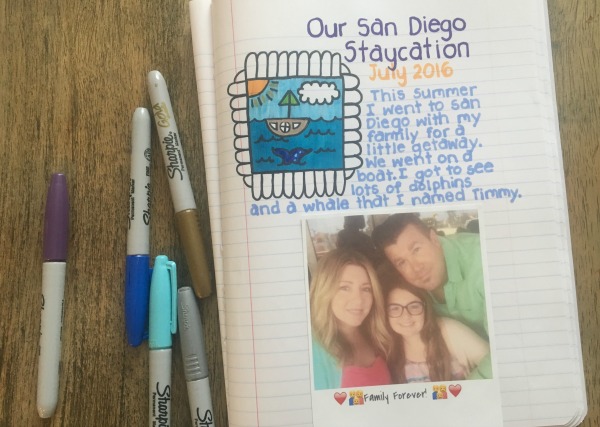 Either way, a travel journal is a great tool to get your child thinking, writing, and even sketching about adventures they've had on vacations. It's also a great keepsake for them to look back on in later years.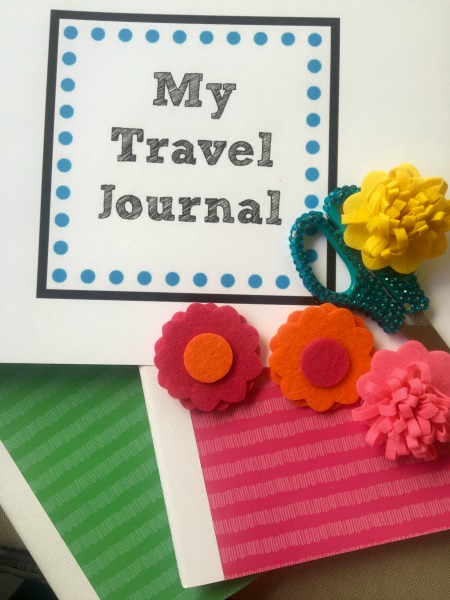 I love bright colors so I looked for things to decorate the outside of a lined composition book. I wanted to keep it simple so she could choose what to put in her journal. For the outside, I added this "My Travel Journal" printable. You can print your own copy of the printable here. (I recommend printing out on cardstock.)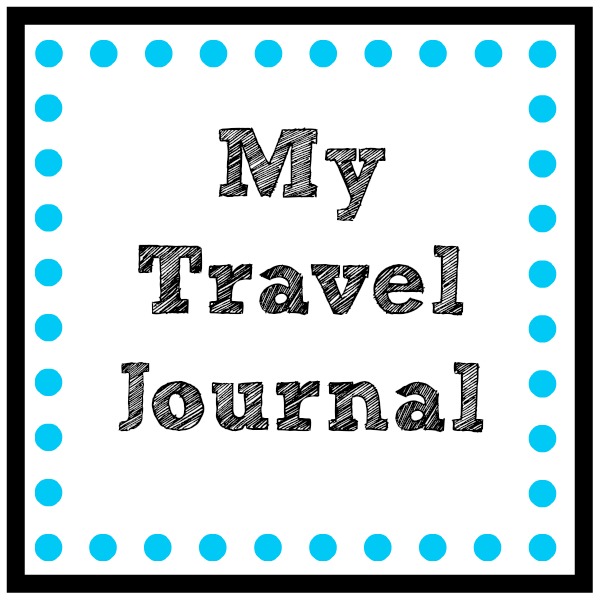 After I glued the printable onto the cover, I added some decorative washi tape accents. I love washi tape! Sometimes it's hard to choose just one or two to use. Finally, I fastened some bright flowers in the corner. It really made the cover "pop"!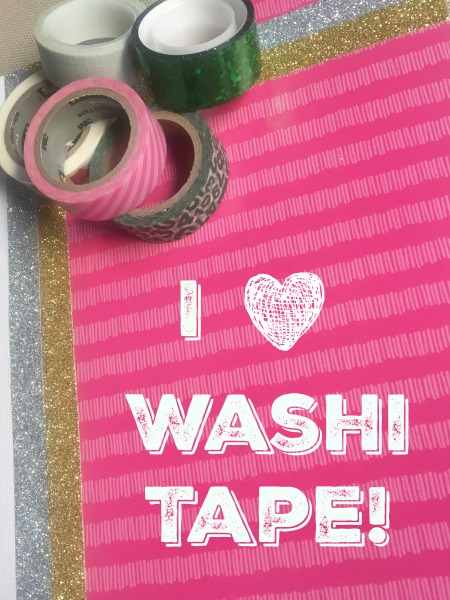 A travel journal is perfect to take on a trip and allow your child a little bit of time each day, perhaps at day's end, to sum up their favorite parts of that day and even include an illustration or photograph. You could also fasten a photograph to the page. My daughter loves taking her instant camera on trips.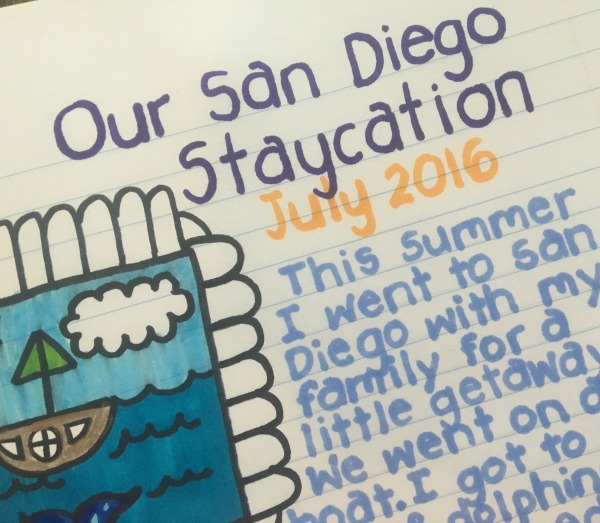 How do you document family vacation memories? Do you have your child keep any type of journal. If so share with me in the comments.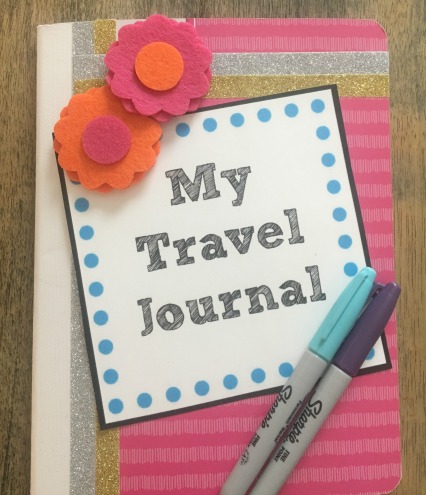 This is not a sponsored post. All opinions are 100% my own.