I was invited to a media tasting in exchange for my coverage. All opinions are my own.
Farmer Boys®, the popular fast casual concept which has built a reputation on their farm fresh cooked-to-order menu, comfortable restaurant atmosphere, and friendly staff opened a brand-new location in Laguna Hills. We were invited to dine in as part of a special media event and it was yummy. I even got to have BRINNER, which is breakfast for dinner!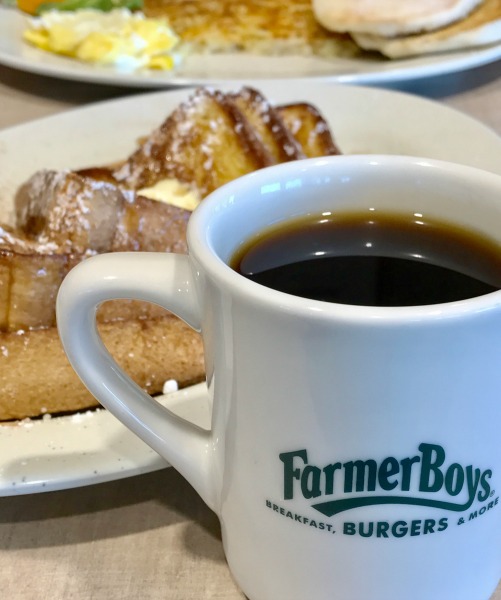 Farmer Boys serves award-winning burgers, made-from-scratch breakfast all day, hand-chopped salads and specialty sandwiches. With 90 locations in California and Nevada, Farmer Boys is committed to using locally sourced products whenever possible.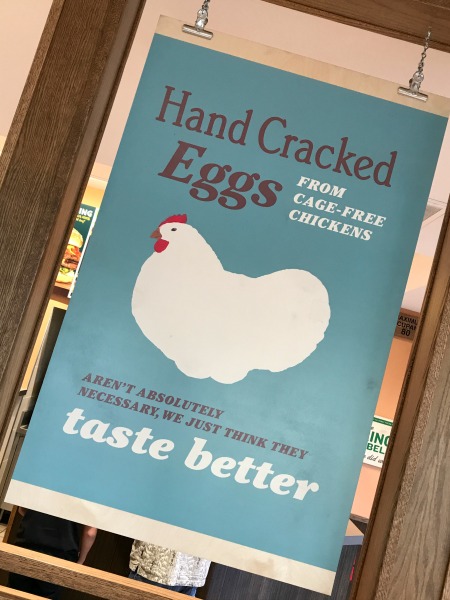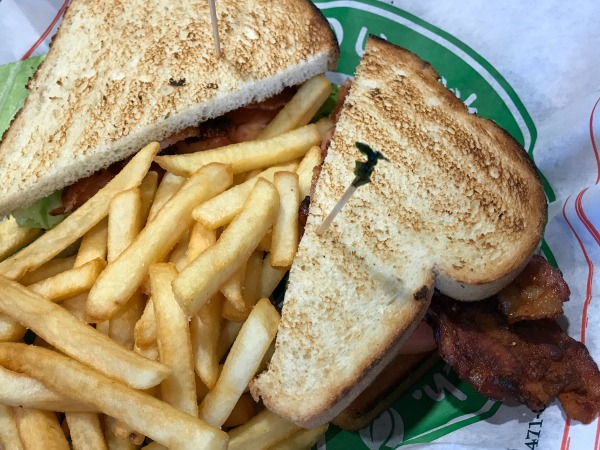 What I love about the Laguna Hills location is that it's conveniently located right off the 5 Freeway which means I can stop by on my way to or from work to grab delicious food. Whether it's breakfast (which is served all day), lunch, or dinner, all of the food is prepared fresh to order.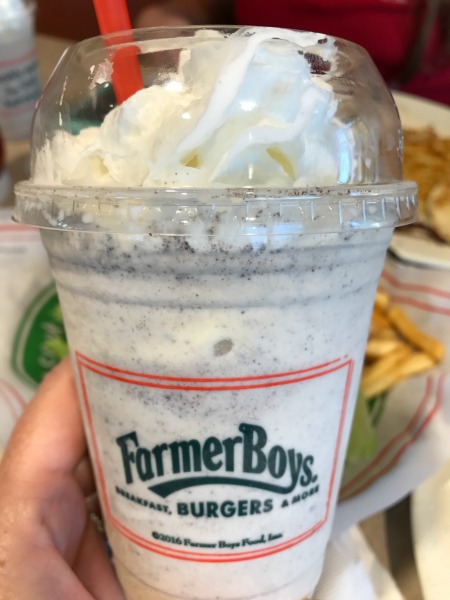 AND there's a drive thru! There aren't many (or actually any) places you can drive thru that offer healthy menu items. like they do, to grab and go!
Farmer Boys is also launching a fundraiser in conjunction with National Hunger Month to support Feeding America and local food banks. The fundraiser, which begins Monday, September 4 and runs through Monday, October 9 will encourage guests to make a donation of $2 or $5 at the restaurant, and in exchange they'll receive that discount when they return on a future visit and present their receipt.
The fundraiser will be hosted at Farmer Boys locations in Orange, Los Angeles, San Diego, Clark, Kern, Imperial, Kings, San Joaquin, Tulare, and Stanislaus Counties and will benefit Second Harvest Food Bank of Orange County, Los Angeles Regional Food Bank, Feeding San Diego, Three Square, Find Food Bank, and Community Food Bank. To find the nearest Farmer Boys location click here.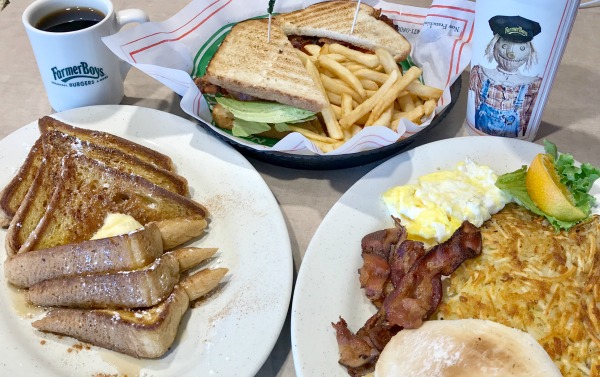 The new Farmer Boys location in Laguna Hills is located at
23952 Avenida de la Carlota
Laguna Hills, Ca.
This location features a drive-thru and offers dine-in, take-out, and phone order service.
Hours are as follows:
6 a.m. to 10 p.m. Monday – Thursday
6 a.m. to 11 p.m. on Friday and Saturday
7 a.m. to 10 p.m. on Sunday.
Don't forget to connect with Farmer Boys on Facebook for the latest happenings!