Disclosure: We were invited for a preview tour of Fresh Market. No compensation was received. All opinions are my own.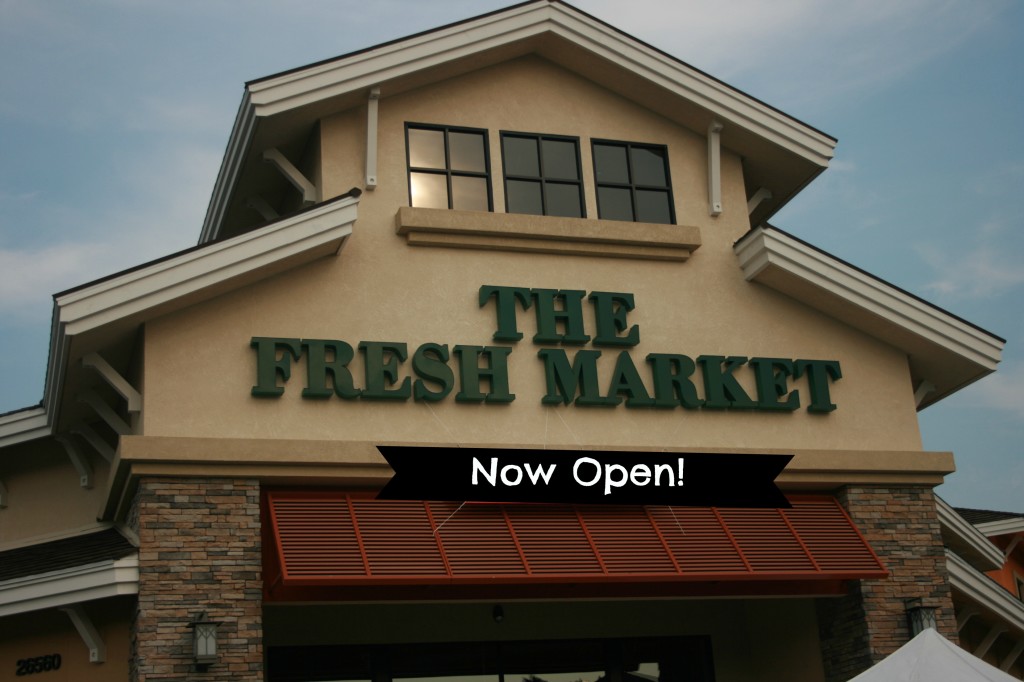 There's a new Fresh Market in town in Laguna Hills! It's one of the first businesses open in The Village at Nellie Gail Ranch, which is a retail center that's been newly renovated.
We had the opportunity to grab a sneak peek inside of the newest Fresh Market location, the night before it opened to the public. It was so exciting to watch all that was going on behind the scenes for their grand opening. Everywhere we turned there were people stocking the shelves and aisles for the big day!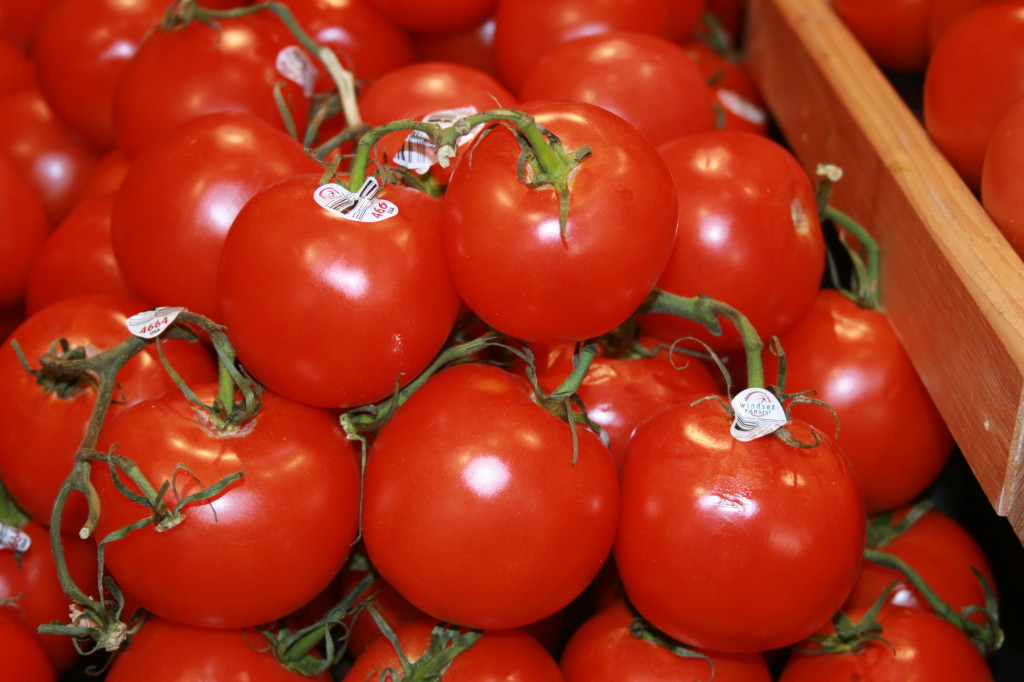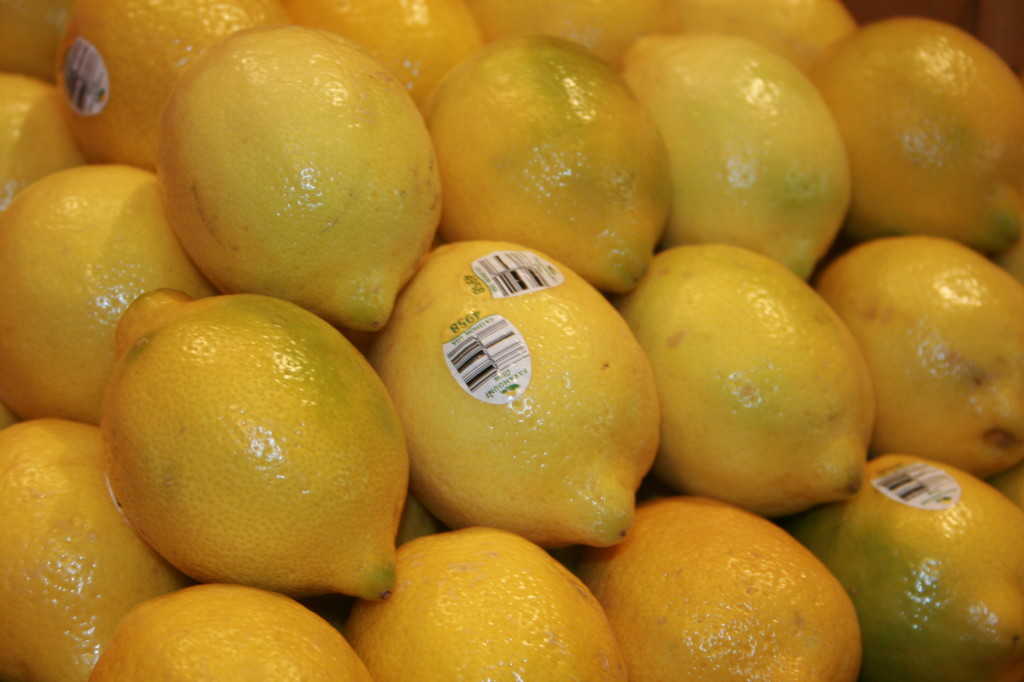 Right when you walk through the front door of Fresh Market your eyes are drawn towards all of the color in their produce section and you're soothed by the classical music playing. Their produce sections seems to make up about 1/3 of the store and offers fruits and veggies that are fresh, locally grown and ready to serve at your table. When I say "local" I mean grown within 100 miles if it's labeled "local" and within 300 miles if it's labeled "regional".  I like having fruit that is ready to be eaten and not something sitting on the counter for a few days to ripen. I also like that they offer a variety of fruit and veggies that are cut and freshly packed on site. They're perfect as after school grab n' go snacks for my daughter.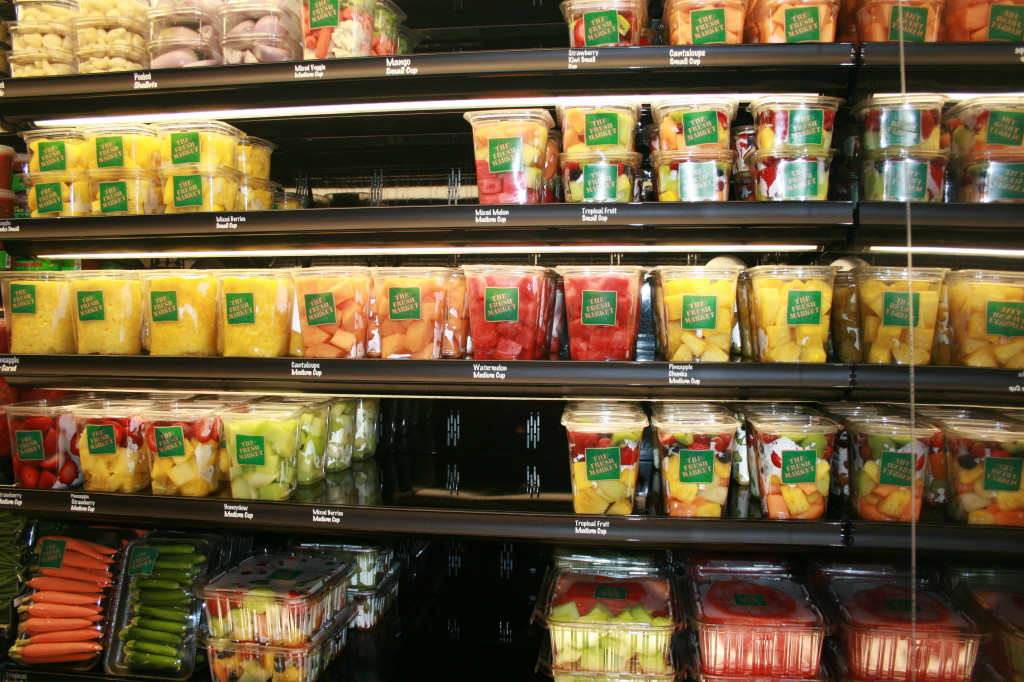 The bakery department in Fresh Market appeared to have many empty baskets because they were all waiting to be filled with freshly baked goods.
 We learned that many items are baked on a daily basis for the next morning, with the bakers coming in at 9pm to bake for the next morning. It's an around-the-clock effort over there to provide the freshest for the customers. There are lots of other yummy items to choose from in the bakery department, aside from just bread.
We got to enjoy samples of a delicious Blackened Steak recipe prepared by one of the chefs from Chefs USA.
Did you know that Fresh Market features an extensive collection of recipes on their website . They also hosts in-store chef-led demos of some of their recipes for customers to watch and be able to taste. I can't wait for the next one!
They have an unbelievable selection of cheeses!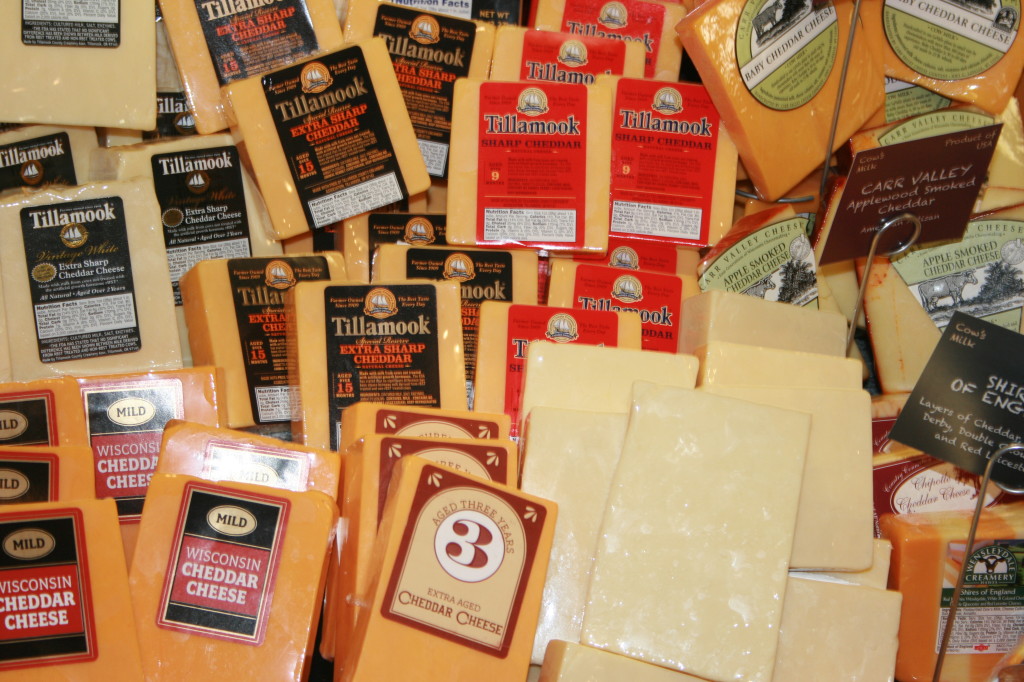 She's a girl after my own heart…she loves cheese too! 
As we got to browse the store on our own, I felt like a kid in a candy store. Ok literally on the candy aisle I did! How can you NOT be mesmerized by a rainbow of colored candies?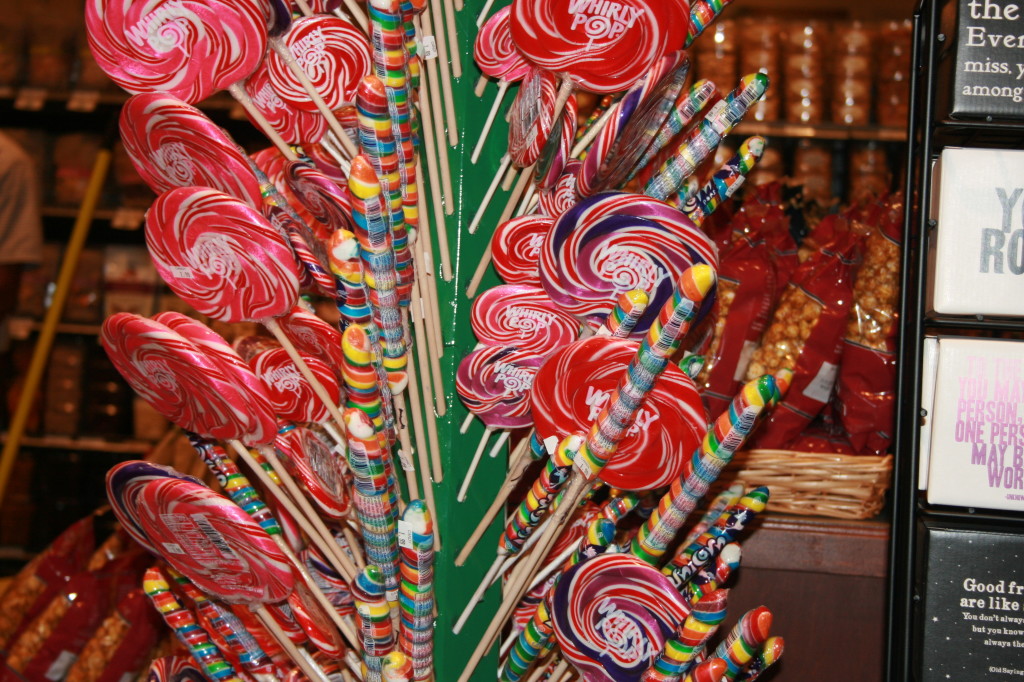 Their aisles had so many wonderful products on the shelves, as did the refrigerated section. Fresh Market carries their own brand, as well as some other hand-picked brands.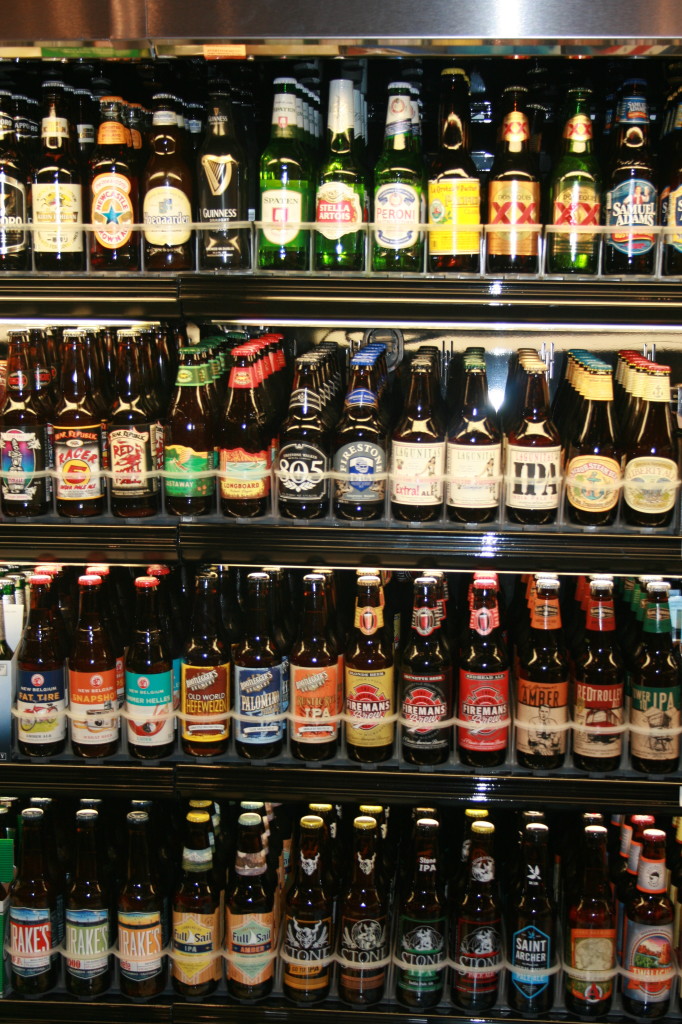 You can even "build your own 6-pack" at Fresh Market. Just choose any 6 beers and make one! 
The concept behind Fresh Market is similar to that of a European market, where you are stopping by 3-4 times per week to shop for that day's meals. I especially love that idea because often times I am a day-by-day planner. I also get a little weird about my food being in my fridge for too long, so knowing that what I'm stopping by to pick up is fresh, gives me that peace of mind. If you don't have time to stop by the actual store, they also offer home delivery through their site with online ordering!
If you haven't stopped by a Fresh Market, you should do so soon. Click here for a location near you.
Connect with Fresh Market on Facebook and Twitter!