This is a sponsored post written by me on behalf of Kaiser Permanente Orange County. All opinions are 100% my own. 
I recently had the opportunity to visit Kaiser Permanente Orange County (in Irvine) for the first time and experience it through the eyes of a new patient. The KP Experience" is on boarding experience for new members as a way to get familiar with Kaiser Permanente.
What to expect as a new member
Your first visit includes assistance with such things as the check-in process and the scheduling system. On that same visit, you actually meet with your primary care doctor to get to know them and allow them to go over your health and medical history. 
As a new member in a network, health care can sometimes seem hard to navigate, especially when it's new-to-you health care. There are often different offices or labs to visit. Even having to drive to a pharmacy after an appointment can be another task. Did you know that most Kaiser Permanente Orange County locations include a pharmacy, a lab, X-ray services and more? During my visit, they literally walked me through everything and were so happy to answer any questions I had.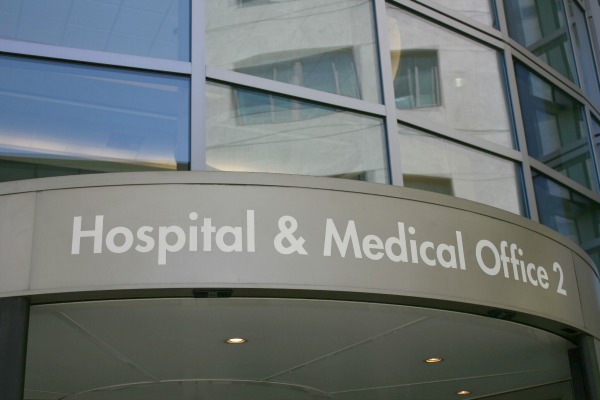 There are locations throughout Orange County, as far north as Brea and as far south as San Juan Capistrano, which include Tustin Ranch, Foothill Ranch and the new Radiation Oncology Center located at the Anaheim Medical Center.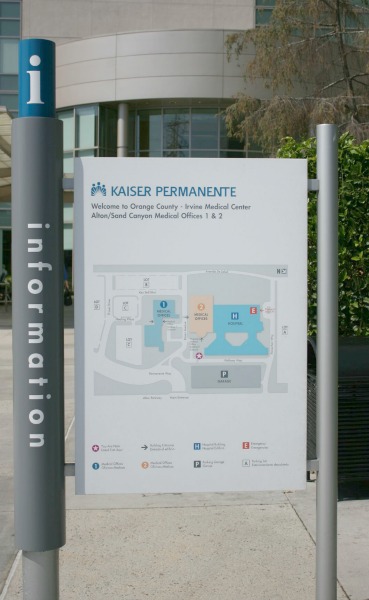 KP members have easy access to services they need. Along with primary care, urgent care, emergency care, and labor and delivery, they have access to a wide choice of specialty services.  Busy families need convenience, and it's simple to find the care your family needs at Kaiser Permanente Orange County
My Own KP Visit
Upon arrival, I noticed how soothing the decor and design was in the lobby. They brought elements of the outdoors inside. I especially enjoyed the artwork and murals throughout the building. As you walk around the buildings and courtyards, it's evident that Kaiser is big on preventative care and healthy living as there are many signs with encouraging messages for good health on them. 
I was quickly checked in at the main desk but I also learned you can access all of it on their app as well. (continue reading to learn more about their app)  After I was called into the office, I first sat to chat with the nurse while she took my vitals. They take the utmost precautions to preserve patient confidentiality. I like that you're not just sitting out in the open, answering private questions about your healthy history, for all to hear.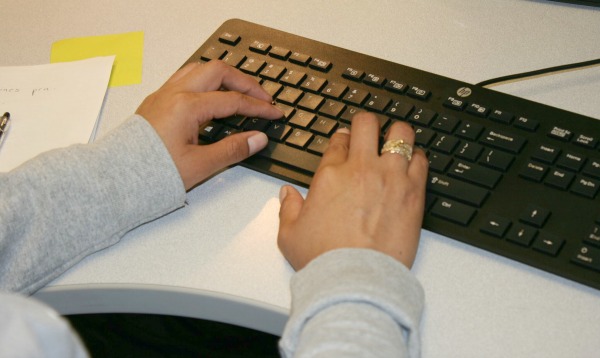 Once I was placed in the room, my doctor came in promptly and introduced herself. As a new patient, this first visit is done with the doctor that's going to be your primary care doctor. I loved how thorough my doctor she was and I never felt rushed during my visit.
Did you know that at Kaiser Permanente Orange County, you can actually choose your own doctor? I think sometimes people have the wrong perception and think that you must stay with the primary care doctor they're assigned to initially, but that's not true.  You can go to KP.org and search the doctors according to their personality and experience to find the best fit for you.
Going above and beyond traditional office visits
I loved the doctor I was put with so I don't think I'd switch from her. In addition to traditional in-office visits, Kaiser Permanente also offers video visits with doctors, telephone appointments, and new clinics and a conveniences for their members. Also, primary care doctors can make referrals in office that are pre-approved which means there's no waiting around for that authorization call after your referral to a specialist. It saves everyone so much time and waiting around. In this day and age, convenience is key and a necessity.
A KP mobile app
Wow! They even have a mobile app where kp.org members can schedule routine appointments, view their past office visit information, refill most of their prescriptions, and view most of the lab test results. Whether it's at home, at work, in the grocery store, wherever, you can access all of that from your mobile device.
As a health care provider, Kaiser Permanente has been recognized consistently for providing high-quality care by reputable organizations, such as JD Power & Associates, the Leapfrog organization, U. S. News & World Report, WomenCertified and many others.
To learn more about Kaiser Permanente Orange County, visit http://www.kp.org/orangecounty. Connect with them on Facebook and Twitter, too.