Our family was invited to stay at the LEGOLAND Castle Hotel in order to share about our experience. All opinions are 100% my own. 
The LEGOLAND®Castle Hotel recently opened at LEGOLAND® California Resort and we were lucky enough to get to stay there for a night! It's North America's only hotel and is located right at the entrance to LEGOLAND California.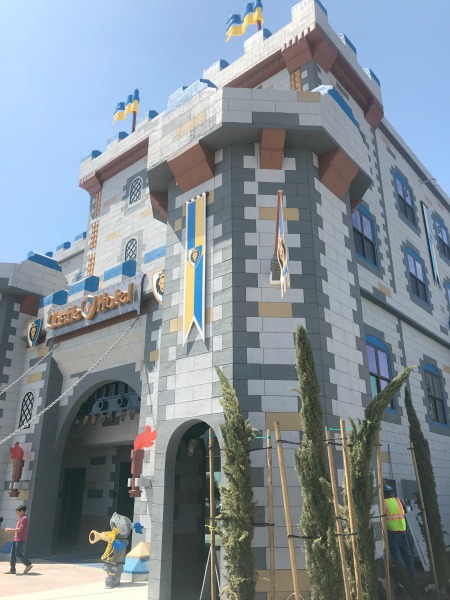 This hotel completely immerses guests into a castle experience from the moment they walk in.  A royal LEGO statue marks the entrance and is just one of more than 2,100 LEGO models created out of more than three million bricks. As guests enter the Grand Hall, they are greeted by a towering LEGO wizard conjuring up spells to protect the Castle from the bad knights and dragons.
We had the opportunity to stay at the LEGOLAND Castle Hotel right when it opened and I want to share all about it with you!
The rooms
The hotel features 250 premium LEGO Castle themed rooms, with 20 suites. Whether you're a knight or a princess, you'll love staying in any of the 3 different themed rooms they offer. You can book a Royal Princess, Knights and Dragons, or a Magic Wizards room. Each one is beyond adorable with its details.
'Not only does every room tell a story, every wall, floor, LEGO® model is designed to make guests feel like they're in an actual castle." – General Manager Frank Idris
You're going to be enamored by the decor and features in your room. In the Royal Princess rooms, the princess is joining forces with her jester friend to sneak into the grand tournament and compete with the knights. In the Knights and Dragons rooms, the knights are on a mission to defend the king's castle and protect his treasure. In the Magic Wizard rooms, the wizards are concocting potions and fireworks for the grand tournament.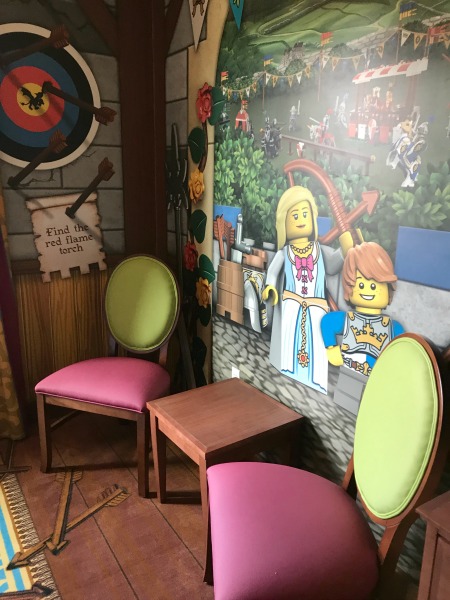 Every room at the LEGOLAND Castle Hotel includes:
A children's sleeping area with bunk beds, a trundle bed, their own television, LEGO building station and shooting stars illuminating on the ceiling.
An adult sleeping area with an ornate head board with LED lights which could resemble a stained glass window, a canopy sparking with twinkling lights or shelves filled with potions and a magical bubbling illuminated cauldron.
A bathroom with quality toiletries, a blow dryer and plenty of space to get ready.
An in-room treasure hunt with prizes for the children
Complimentary WiFi
Here's a short video giving a tour of the room we stayed in:

The lobby
As you enter the LEGOLAND®Castle Hotel, you're not only greeted by a giant wizard, but your kids will most likely run straight to the LEGO building area and become immediately occupied with some serious LEGO building. Other unique, features in the hotel lobby include a fun little slide for guests of all ages and a knock knock door created to entertain guests.There's also a hands-on LEGO building area.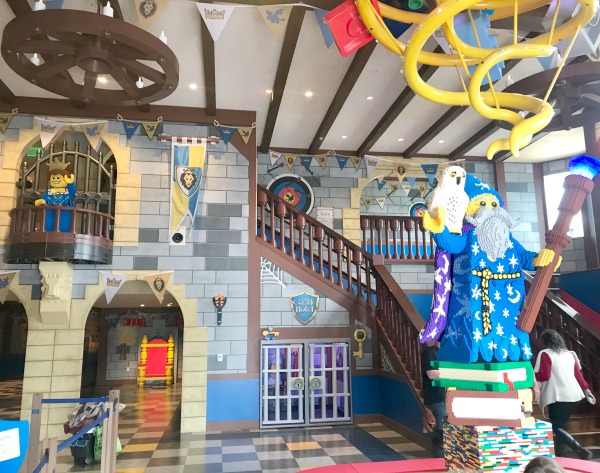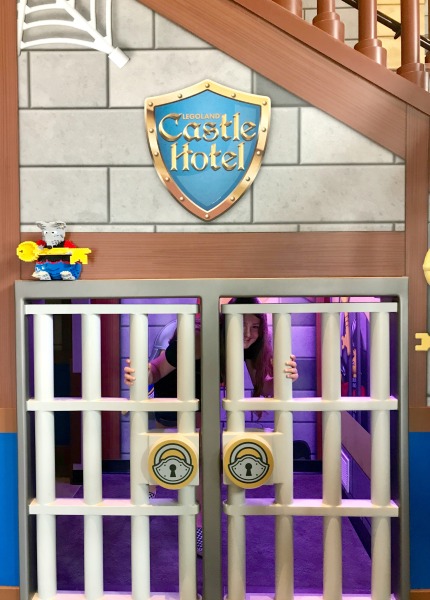 The Royal Courtyard
One of the kids' favorite parts about the hotel was the Royal Courtyard area. Located in between the buildings, down the center of the hotel, this area boasts a giant play area with a huge play structure for "big" kids, as well as a smaller DUPLO play area for smaller children. There's also a giant movie screen for nighttime outdoor movies and tons of seating around the entire area for adults to relax and watch their children play. The Royal Courtyard also has a stage area for live plays and shows. It's truly unique for a hotel to have such an amazing area for kids to just be kids and I found that our kids never wanted to leave.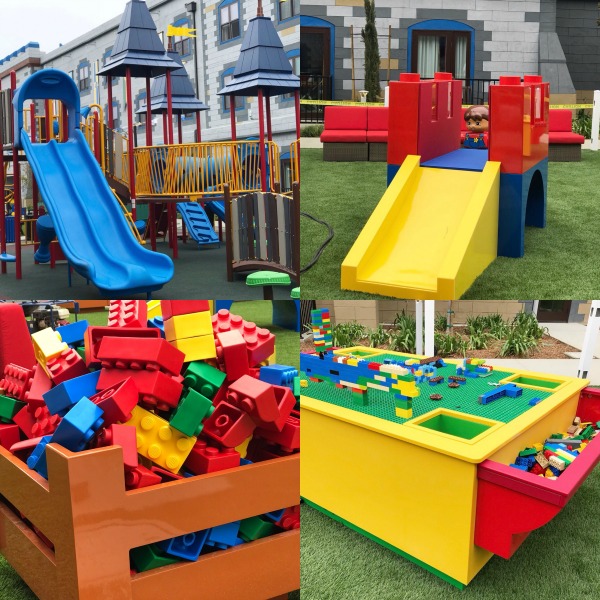 The swimming pool area
The pool area features fountains and other interactive water features and a gradual incline pool and hot tub. With such great weather year-round, guests can always enjoy a swim in the heated pool or a soak in the hot tub, during the day or at night. (hours vary) There's plenty of seating around the pool, cabanas are available for use, and towel service is available. Kids will love to play with the giant, floating LEGO bricks that are inside the pool. The pool bar and grill offers smoothies, sandwiches and salads prepared fresh to order.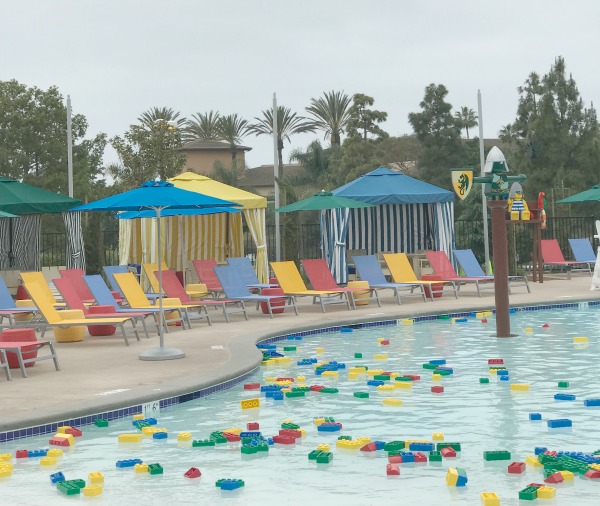 Dragon's Den Restaurant & Bar
This amazing sit-down royal restaurant features an extensive, delicious menu featuring locally-sourced food. The restaurant has an open kitchen for guests to watch chefs preparing their food, Adjacent to the sit-down portion of the restaurant is also a bar area, as well as a patio. LEGO models and entertainers make this a unique dining experience, offering something for guests of all ages.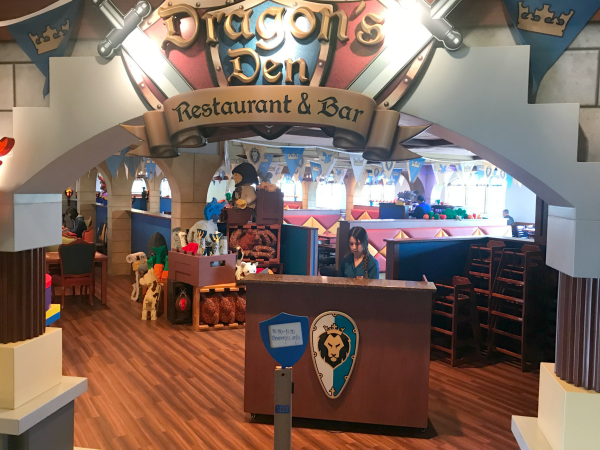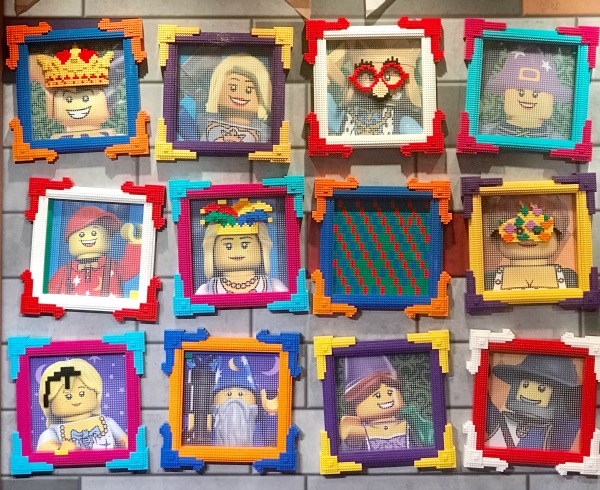 Guests staying at the hotel are also treated to a free breakfast buffet each morning at Dragon's Den restaurant. Feast on a variety of breakfast items from the buffet, as well as made-to-order items, all included in the price of your stay. It's a great way to start your day before heading to the park.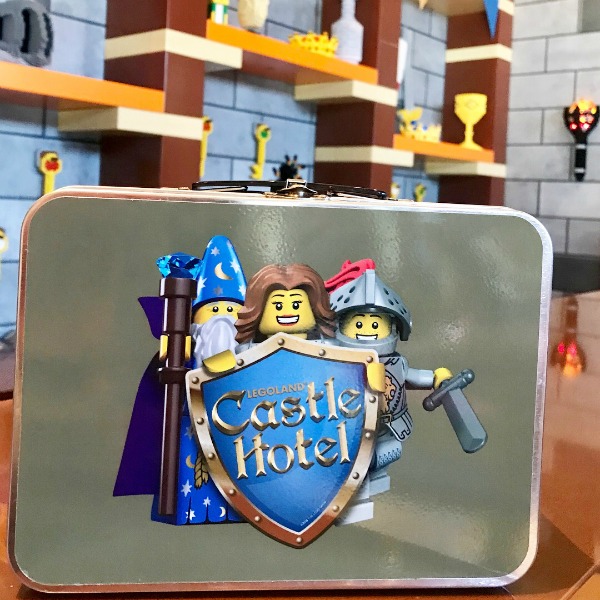 Early entry to LEGOLAND California
For guests who have park tickets or a season pass, you can gain early entry to LEGOLAND California by staying at the hotel. It's a great way to get on a couple of attractions before the park is fully open to the public.
Have you stayed at the LEGOLAND Castle Hotel yet? If not, you're going to love it when you do. For more information, including access to booking your own stay, please go here.