Carlsbad has become one of my favorite places to visit. It's a beautiful city by the sea,  just south of where we live in Orange County, and has a lot to offer its visitors. Some of the fun day trips we've taken there recently were to visit LEGOLAND California and The Flower Fields at Carlsbad Ranch.
On my last trip down to Carlsbad, I spent the morning touring The Flower Fields. Afterwards, I walked next door to The Carlsbad Premium Outlets for some lunch and shopping. (It's literally next door as you can see in the picture) There are 90 outlet stores from the world's largest leading designers and name brands there. It's an outdoor shopping center, where you stroll through the sunny corridors, that are lined with palm trees. Among the shoppers, you'll also find families with children at the play area, guests walking their dogs, and others taking a break, seated next to a fountain. I loved the vibe this center had.
Before I started my shopping, I grabbed some lunch at Ruby's Diner. (Did I mention that The Carlsbad Premium Outlets also have a ton of food options?) As I was eating, I was also glancing over the store listings and center map, and began to create a list of stores I wanted to shop at. Since I'd already spent a good part of the morning roaming around The Flower Fields, I knew that I wouldn't be able to shop at ALL of the stores, which was fine because it just meant I'd need a return trip, right?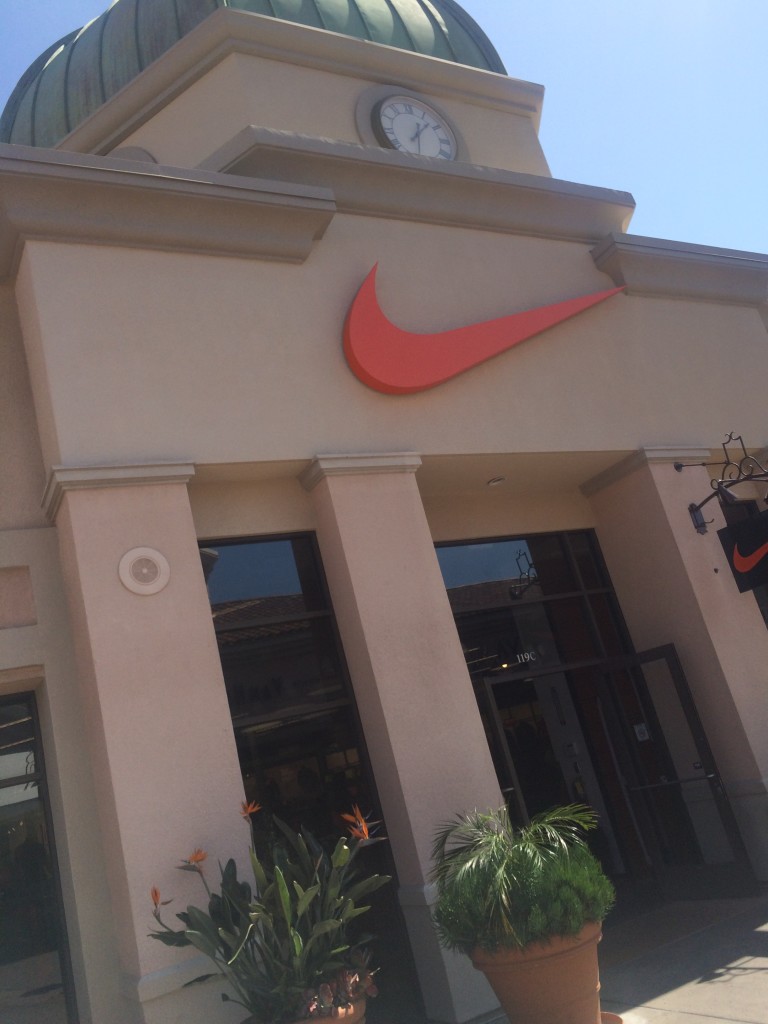 I headed over to Nike first. There's always something about that store that draws me in first. There were so many different shoes I wanted in there and they were offered at great prices too. They also had a ton of workout and active wear for the entire family.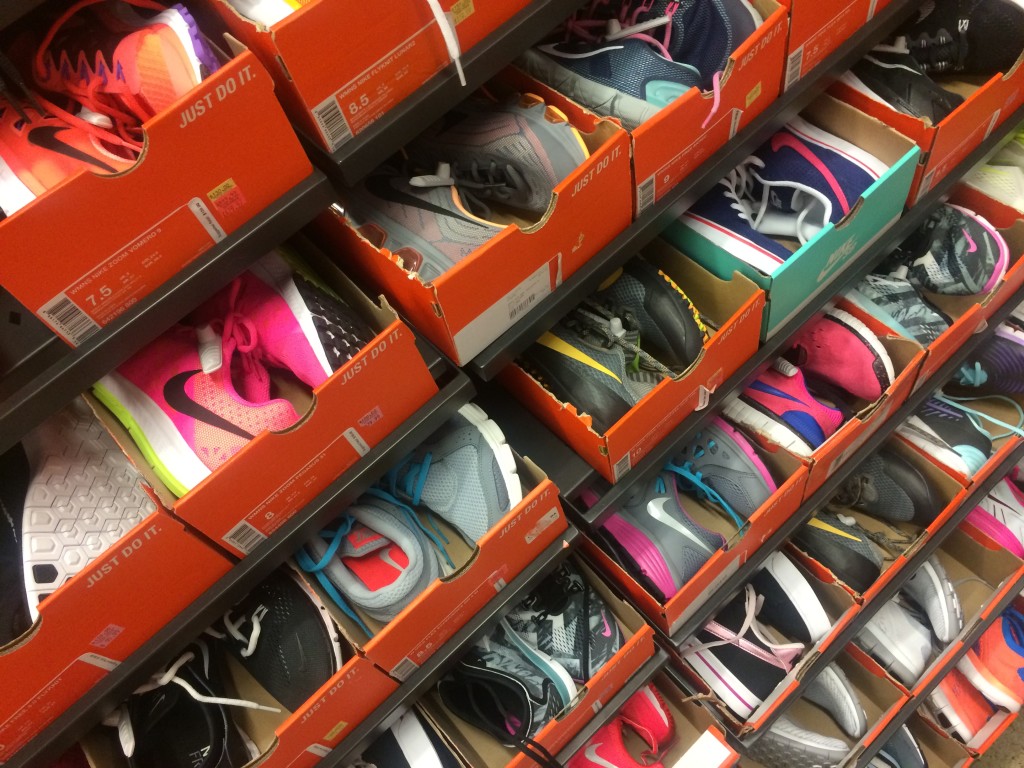 Next, my eye caught the Sunglass Hut sign. I don't think anyone can ever have enough pairs of sunglasses.
It seemed like every pair in the store was being offered at a sale price on top of the outlet prices.The girls working there were very helpful and made sure I picked out a pair that "made me look like a total rockstar"! (that was how they worded it)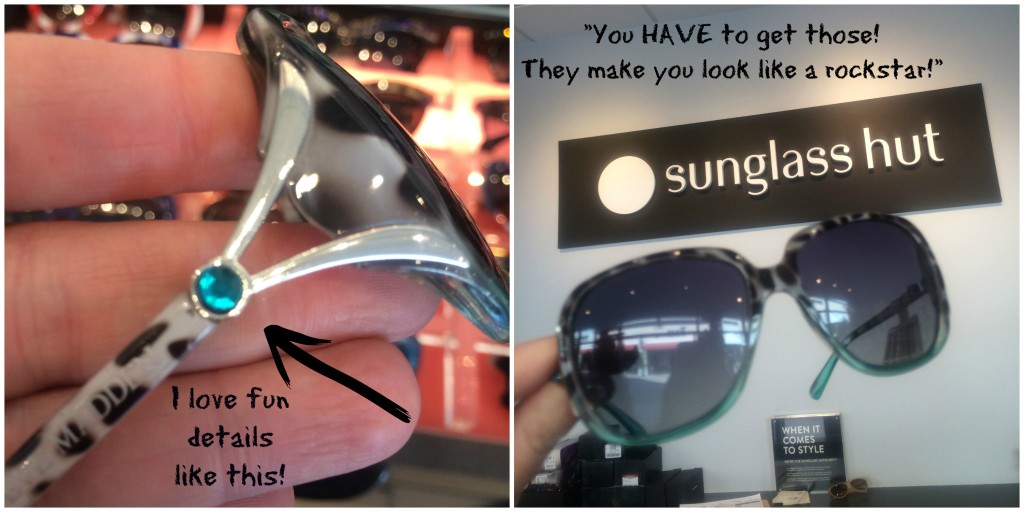 I practically skipped across the way from Sunglass Hut to Converse when I saw that sign! I'd been wanting to get myself a pair of Converse to go with all of my jeans but just hadn't gotten around to it. Here was my chance!
Little did I know I'd spend over an hour and a half in that store! Not only were their regular outlet prices great, but they also had a huge sale rack in the back with so many adorable pairs of Converse. There were way too many to choose from and my "try-on pile" grew even larger when the guy working there pointed out that I could also fit into kids' sizes for the girls section!  So many Converse, so little time!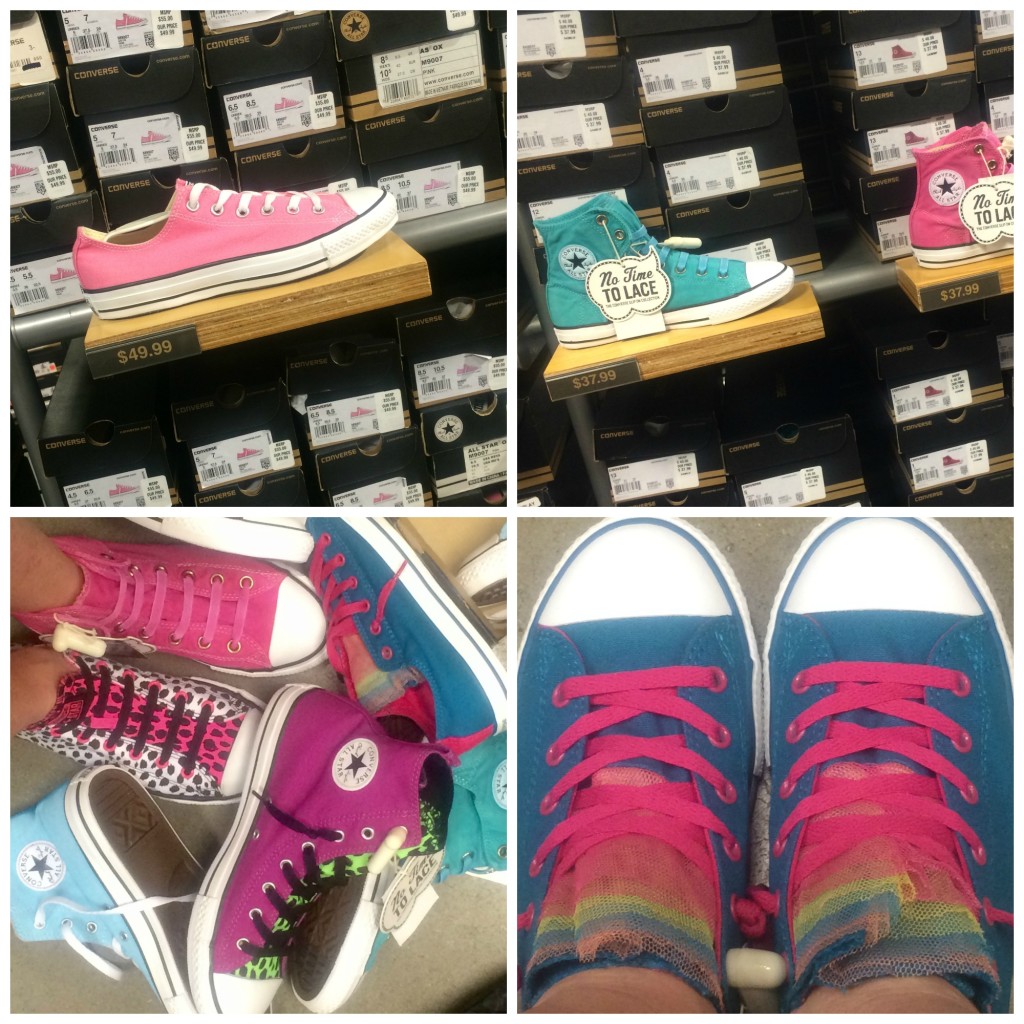 I kind of ran out of time shopping and had to head back home to pick up my daughter from school that day, but I love that I've now found a fun place to shop in Carlsbad! Have you been to The Carlsbad Premium Outlets yet? If not, I suggest you do. I also suggest signing up for the VIP Shopper Club before you go, which will give you exclusive access to the online VIP Lounge with member benefits such as exclusive online coupons, a voucher for a free VIP Coupon Book, and other perks! Just stop by the Information Center when you get there. They can answer any questions you may have.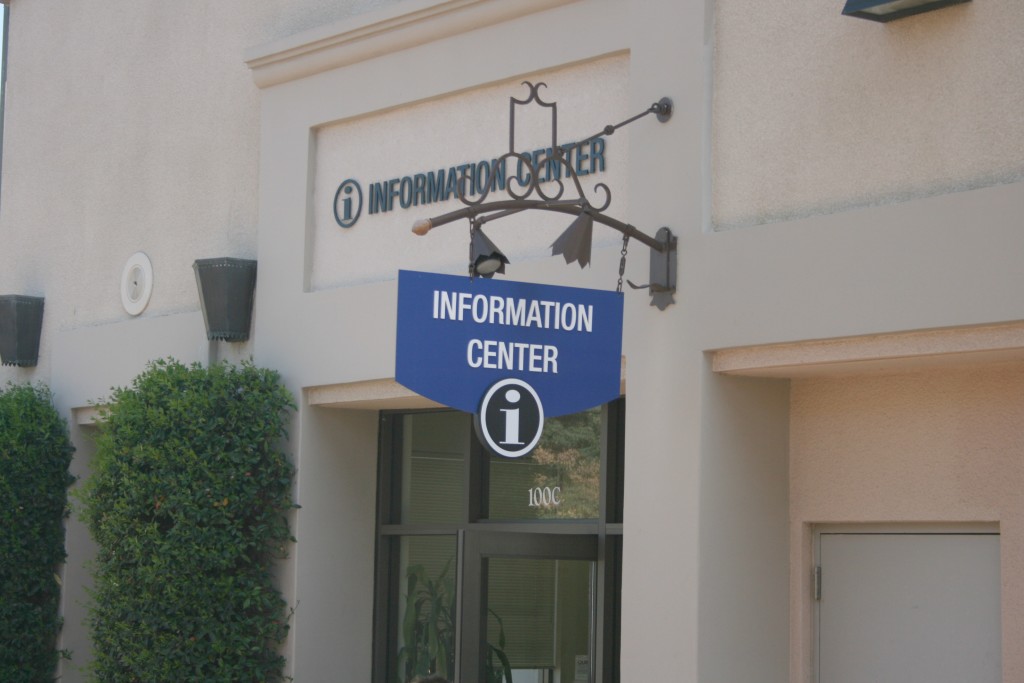 Carlsbad Premium Outlets® are located at:
 5620 Paseo del Norte, Suite 100
Carlsbad, CA 92008
Connect with them on Facebook, Twitter & Instagram!
Thank you to The Carlsbad Premium Outlets who provided me with lunch and a gift card towards my shopping purchases. No other compensation was received. All opinions are 100% my own.