Thank you Curves International for sponsoring this post. All opinions are my own. #CurvesStrong#25YearsStrong
It's been a while since I've had a regular workout routine of any kind. I mean a LONG while. Life gets overwhelming. I teach school full time, I am a hands-on mom who tries to cater to every need of my 12 year-old, and I blog. It feels liek there's no time in the day left to fit a workout in too. Well, up until recently.
I was so lucky to be invited to work out at my local Curves® location. Curves® is a one-stop-shop for every woman's fitness needs. When you're enrolled in Curves' Fitness® Program you're able to participate in a 30 minute, total-body workout on strength training machines. The circuit classes are designed to burn fat, increase strength, and kick start weight loss. It's exactly what I needed to do for me.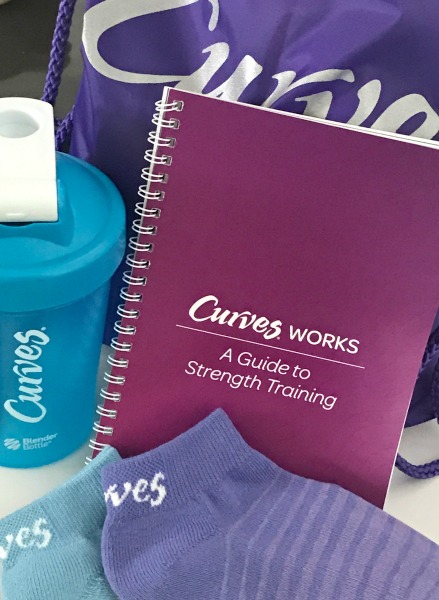 This month, Curves is turning 25 this month and celebrating all month long with special offerings and happenings during the month of September. They're even giving away a free annual membership for the first 25 new members at each location. 
During my first visit to the Curves near my home, I did the registration prior to my workout First, I was given a tour to familiarize myself with the facility (where to get water and towels, where to change and use the restroom, where to leave my stuff while I work out.)
I also got to meet with an instructor, on a one-on-one basis. She measured my height and took my weight and my measurements. Through an analysis, she determined where I am on the scale of health and also worked with me to set some personal goals and expectations for my working out this month at Curves.
So…I completed my first workout! I felt so accomplished, too! My experience at Curves really felt like the opposite of intimidating. (and it was only first workout) It was the friendliest place I could have joined to begin a regular workout schedule again. During my training, I also watched as every woman who walked through the door was greeted not only by the instructors but by the others working out there. It's such a great community to be a part of and I'm super excited for what's to come in my workouts.
Curves® can really help any woman on their journey to get stronger and feel empowered No Makeup, No Men, No Mirrors. It's just a supportive group of women who are there to meet their own, personal fitness goals and whatever those may entail. Stay tuned for more of my fitness journey at Curves.
I'll be working out over the next few weeks and sharing with you more all of it. Have you visited a  Curves® before? If not, you should do it, especially during their birthday month! To find the nearest Curves location, go here.
Connect with Curves on Facebook, Twitter, and Instagram.
This post was sponsored by Curves International but the content and opinions expressed here are all my own.