I received tickets in exchange for writing this post. All opinions are my own. 
It's truly the most wonderful time of the year because the holiday season has begun! One of our family's most favorite holiday traditions, is to visit Santa, over at Irvine Park Railroad. Every year, we can't wait to take a ride on their Christmas Train to "The North Pole" to visit Santa and have our family's photo taken with him.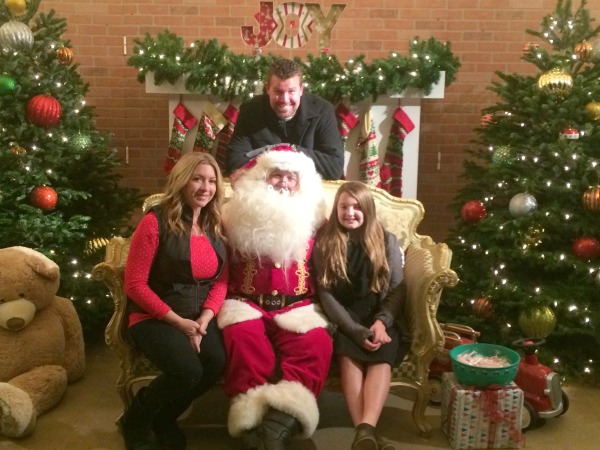 Come with family and friends and take this enchanting night ride through historic Irvine Regional Park to meet Santa Claus. The train departs every 15 minutes from the brightly-lit train station and drop passengers off at the North Pole. Visitors may take their own pictures with Santa or may purchase a picture taken by Irvine Park Railroad. Each 5" x 7" photo will be presented with an Irvine Park Railroad frame and available for pickup shortly after being taken. 
At the North Pole, visitors may purchase coffee, hot chocolate, freshly–popped popcorn, hot pretzels, and cookies from Santa's Snack Shop. A full kitchen menu is available at the train station. After visiting with Santa, hop back aboard the train and enjoy the colorful Christmas lights and decorations, as well as the magical "Tunnel of Lights", on the ride back to the station.Here's a video that gives you a glimpse of this magical event:

The Christmas Train event sells out quickly every year and tickets for the 22nd Annual Christmas Train just went on sale so I'm advising you to grab your train tickets now, ONLY available for purchase on their site if you have hopes of riding the train to see Santa. (Please go here for ticket info and purchase.)  Please note, there will be no exchanges of tickets once you've selected your date and time and ordered yours.
Tip: If you're planning on visiting with a large group, purchase your tickets together in one transaction to guarantee you are on the same train, at the same time.
There are many activities for children to enjoy in Santa's Village, located next to the train station. These activities are all available to visitors when the Christmas Train runs, regardless of whether or not guests have train tickets. (since at some point, train tickets will be sold out)
Santa's Village activities this year will include:
Story Time with Mrs. Claus
Christmas Cookie Decorating
Carnival Games
Ice Fishing
Santa Claus Moon Bounce
Christmas Coloring Corner
Picture Stands
Pricing for these activities varies and can be found by visiting http://www.irvineparkrailroad.com.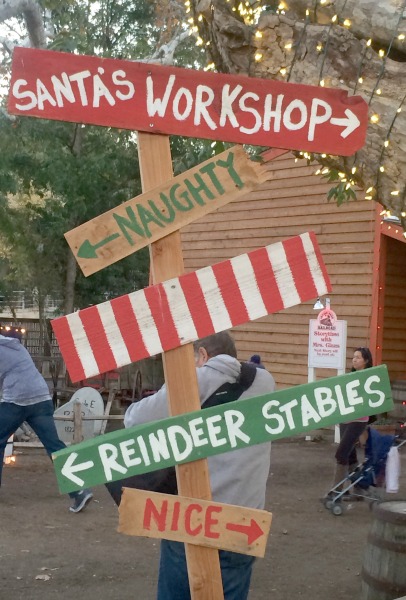 The Irvine Park Railroad Christmas Train is open beginning Friday, December 1st through Saturday, December 23rd. Please visit their web site for hours and to purchase tickets.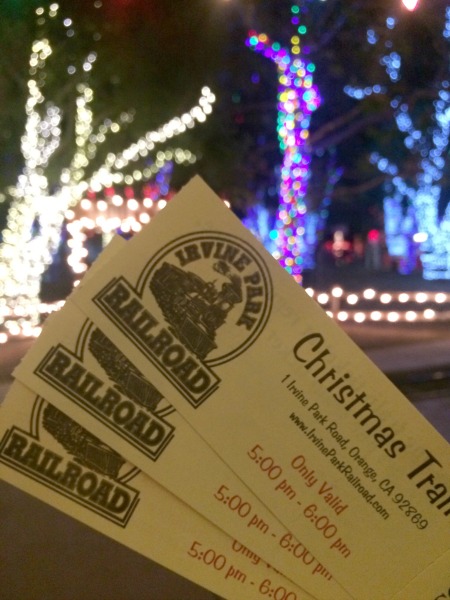 Irvine Park Railroad is located inside of Irvine Regional Park. The address is:
Irvine Park Railroad
1 Irvine Park Road
Orange, CA 92869
The parking for Irvine Regional Park is $3.00 per vehicle on weekdays and $5.00 per vehicle on weekends; parking for the Christmas Train is free after 5:00 PM.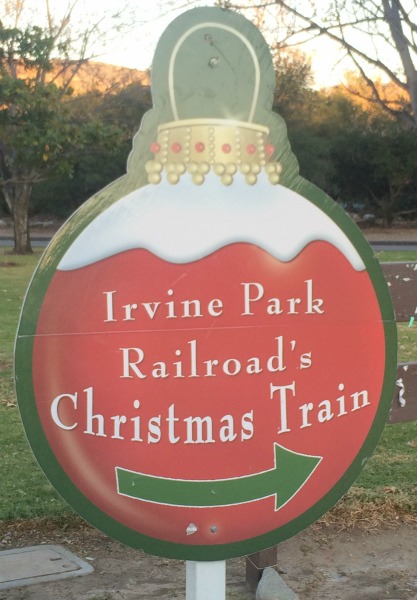 For pricing, park directions and more information, please visit http://www.IrvineParkRailroad.com.