Who else is ready for Spring to get here already? I love the flowers and all of the new baby animals and Easter time! We are so excited about the return of The Easter Bunny Irvine Park Railroad for their annual Easter Eggstravaganza because we had SO much fun together last year! He's hopping on over starting March 14th!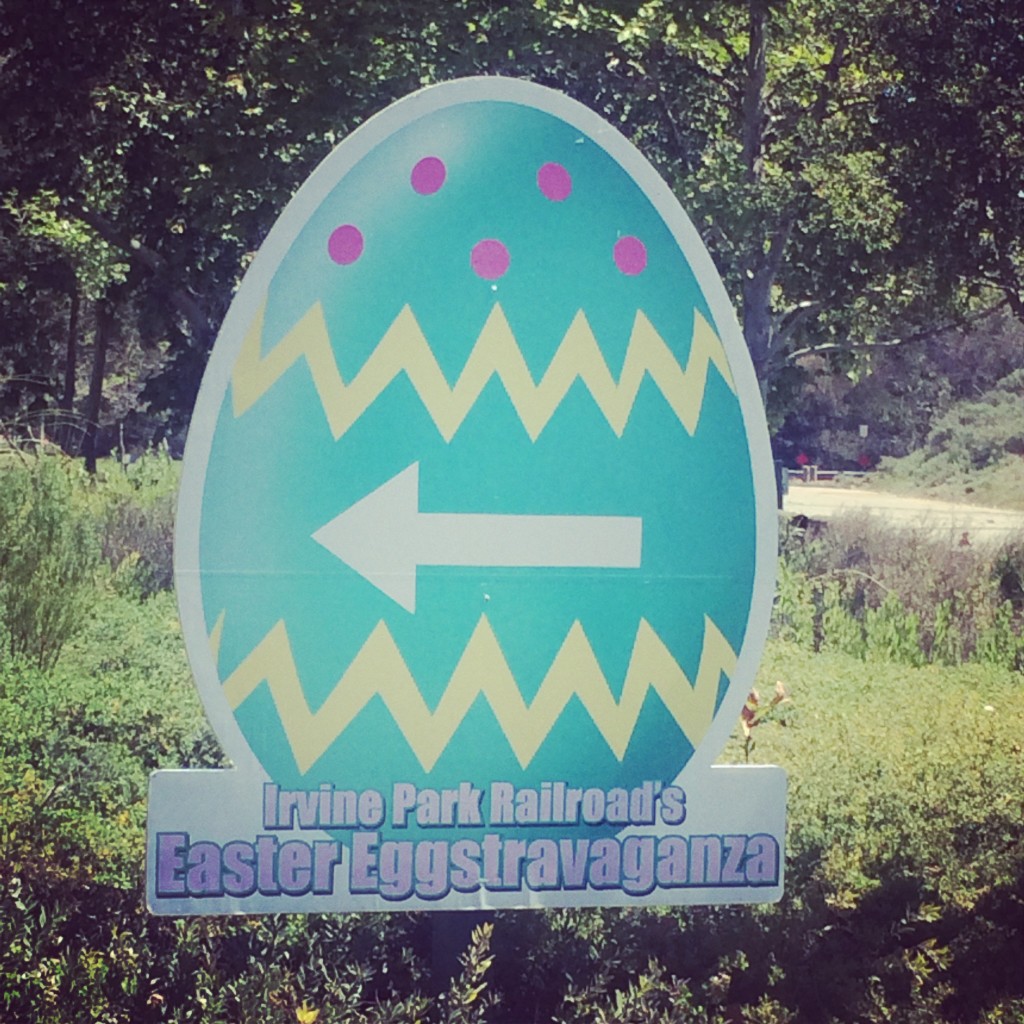 This year, Irvine Park Railroad's annual Easter Eggstravaganza will begin March 14th and go through April 4th. It opens daily at 10:00 am. (Note:  Irvine Regional Park and Irvine Park Railroad will be open on Easter Sunday, however, the Easter Eggstravaganza events will not be open on Easter Sunday.) This event is held inside of Locomotive Loop… just behind the train station. Children and adults can participate in a variety of fun activities in the beautiful Irvine Regional Park setting.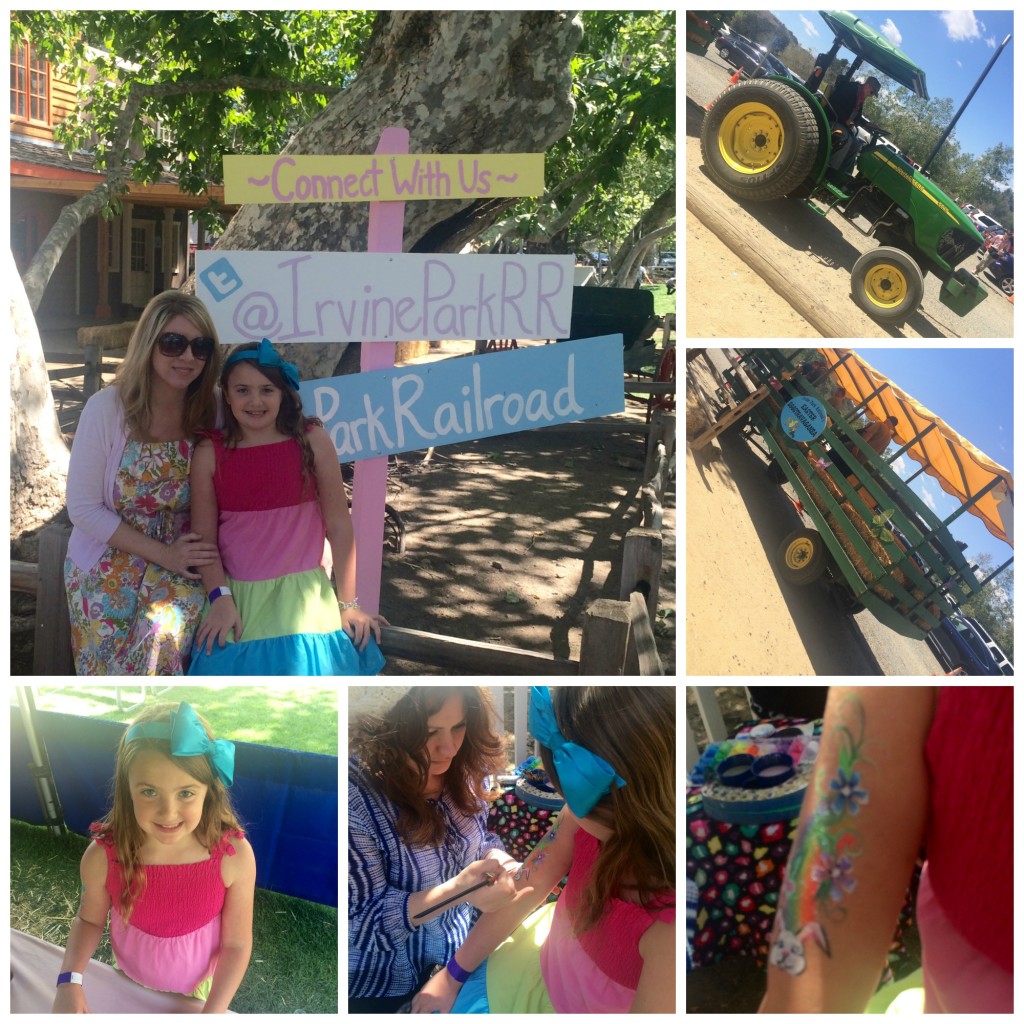 Here are some of our pictures from last year's Easter Eggstravaganza! 

Irvine Park Railroad train rides (1 ticket per person)
hay rides
carnival games (1 ticket per game)
a moon bounce (1 ticket per person)
face painting (2 tickets per person)
Easter cookie decorating (1 ticket per cookie)
picture stands (free for all visitors)
Easter Egg Hunts– (1 ticket per child) Children ages 2 through 12 can participate in the Easter egg hunt. Each egg will be filled with candy or a prize. Hunts begin daily at 10:00 AM and tickets may be purchased and exchanged for a wristband to participate in an egg hunt at a specific time. Please bring an Easter basket for each child that will be participating in the Easter egg hunt. (Irvine Park Railroad will also offer Easter baskets for sale.) Tickets must be purchased on the day of the event in order to receive a wristband for the Easter egg hunt. 
Easter Bunny photos– Children can meet and have their photo taken with the Easter Bunny for the cost of $10.00. This cost includes a complimentary photo that will be taken by Irvine Park Railroad staff. Each additional print of the same photo is $6.00. Photos will be printed in a few, short minutes at the Easter Bunny booth.
Activity Tickets – $5.00 each
Book of 15 Activity Tickets – $60.00 ($15.00 Savings)
*Important Note: Coupons, discounts and any other promotions are not valid for the Easter Eggstravaganza dates and are not valid to receive a wrist band to enter the Easter egg hunt. Activities are not included with the purchase of Easter egg hunt tickets and are an additional cost.

Guess what? I'm having a giveaway and one lucky reader is going to win a package that's worth approximately $70!
The prize package includes:
6 Tickets (which can be used to ride the train OR participate in Easter Eggstravaganza activities)
1 Wheel Fun Rentals at Irvine Park surrey rental (excludes the double surrey)
1 Wheel Fun Rentals at Irvine Park paddle boat rental
All you have to do is enter on the Rafflecopter below! Be sure to follow the directions carefully! Hope to see you all at Irvine Park Railroad's Easter Eggstravaganza in a couple of weeks! Good luck everyone!
a Rafflecopter giveaway

Connect with Irvine Park Railroad on Facebook, Twitter, and Instagram!
Irvine Park Railroad is open year-round and is located inside of Irvine Regional Park! They offer other annual events include the Anniversary Celebration, Fourth Grade California History Education Program, Pumpkin Patch, Christmas Tree Ranch, and Christmas Train.