I received tickets for my family and I to spend a day in the park in order to faciliate this post. All opinions are my own.
The anticipation for the opening of Jurassic World: The Ride had been building since it closed last spring as the formerly known attraction Jurassic Park. Our family LOVED the film Jurassic World, most likely for all different reasons and so we couldn't wait to visit and ride this newly imagined ride.
Inspired by the Jurassic World blockbuster films, this spectacular new thrill ride features the film's stars, Chris Pratt, Bryce Dallas Howard and BD Wong, who reprise their roles as Owen Grady, Claire Dearing and Dr. Henry Wu, and soars to new heights with the addition of iconic dinosaurs from the movie, including the colossal Indominus rex and the magnificent aquatic Mosasaurus.
Here's what you can expect to encounter on "Jurassic World—The Ride": The elaborately themed all-new "Raptor Encounter" where Blue, the beloved Velociraptor from the JURASSIC WORLD movies, engages with guests in daring face-to-face encounters, along with the addition of two new dinosaurs – a Baby Raptor with her Raptor Handler and a life-size Triceratops who greet guests outside the "Jurassic World—The Ride" entrance, further enhance the entire experience.
We had so much fun on the ride and ddin't know any of this beforehand so it was one big surprise.
Know Before You Go
Here are a cuople of tips that you may find helpful before you visit Universal Studios Hollywood to ride Jurassic World: The Ride. 
You WILL get wet! Regardelss of where you sit, you are going to get wet. We weren't dying to be drenched, just because it was early in the day and we didn't want to walk around soaking, so we opted for row 4. We still got wet but not too badly. The guests in rows 1 and 2 were definitely drenched after the ride. It just depends on what you're hoping to gain from the ride.  By the way, every row is a great seat for this adventure! 
They sell ponchos! Yes! You can purchase an inexpenisve poncho in the shop adjancent to the attraction, which is called "Jurassic Outfitters".  There are also complimentary lockers to put your belongings in before you get in line. I also brought a plasitc bag to put my cell phone in during the ride. 
Wear sunblock! You may find yourself waiting in line in the direct sunlight. Also, there are parts when you're on the boat, that you'll be glad you sprayed beforehand. Don't forget to spray your scalp and/or your head. 
Don't forget to check out the new interactive "Dino Play" area , located outside of the attraction, which is designed to inspire children of all ages to explore and excavate giant dinosaur fossils.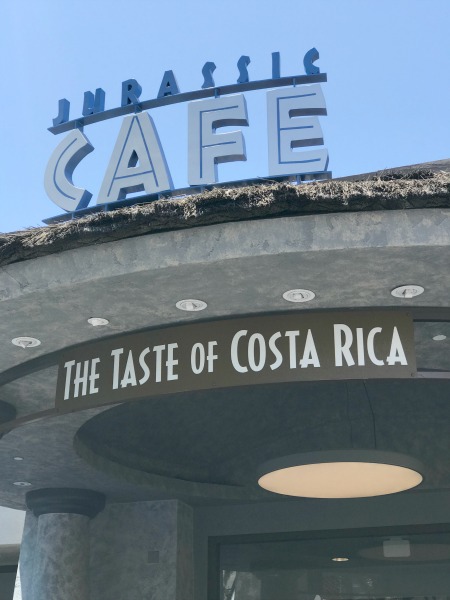 While you're in the Jurassic World area of the park, you'll want to grab a bite at he Juarassic Cafe.  There you'll find an extensive menu serving "the taste of Costa Rica" with delicious, freshly made menu items including: Pomegranate Guacamole, Tropical Fruit Salad, Crispy Green Lettuce Rolls with Shrimp, Roasted Chicken Salad, Mahi Mahi with Melon Pico, Slow Roasted Mojo Pork, Mojo Jackfruit, and more.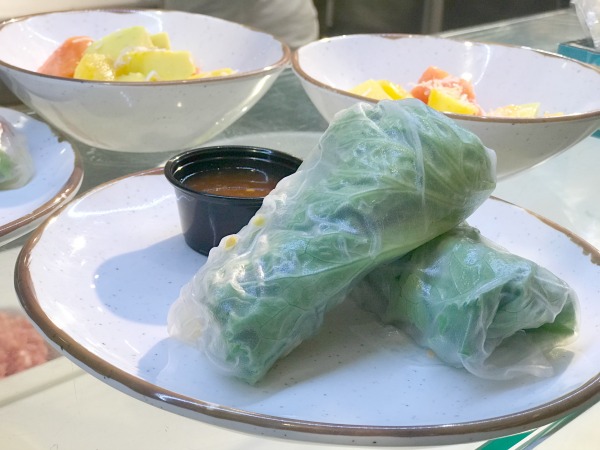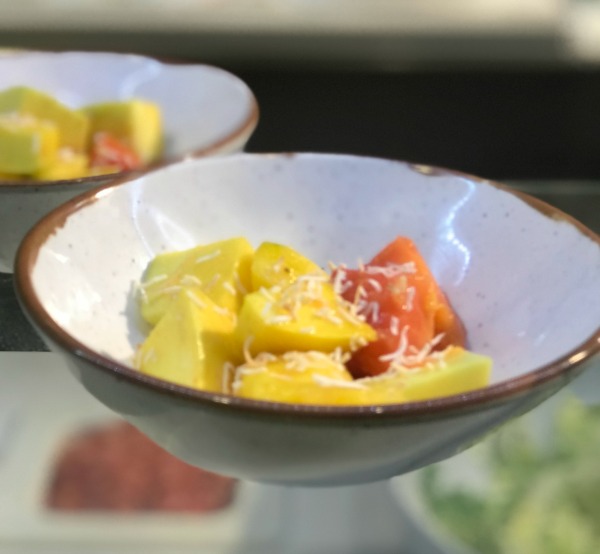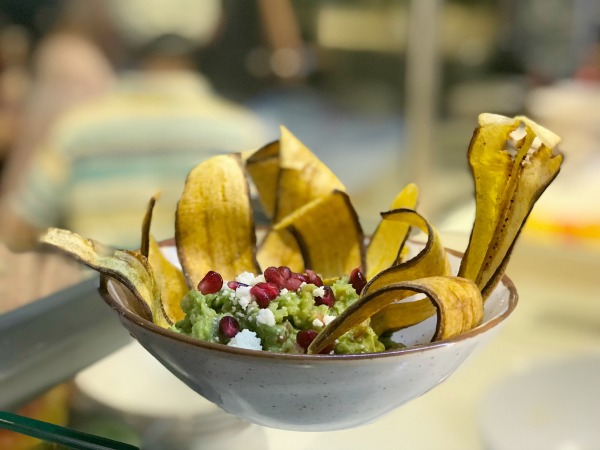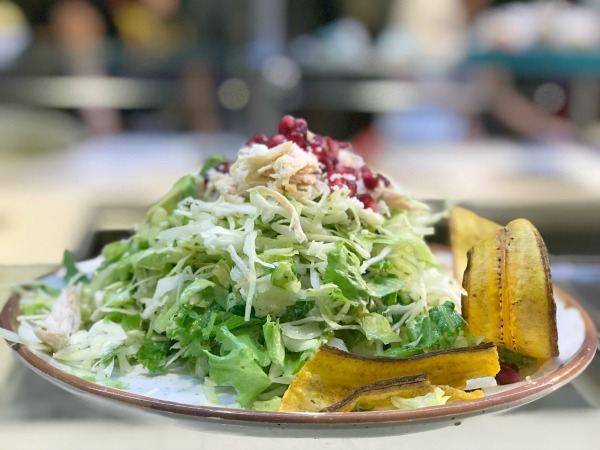 You can also find refreshing, tropical drink offerings right next to the Jurassic Cafe at the Island Nu-Bar. It's a great way to cool off and feel the island vibe of Jurassic World! (Just look out for the dinosaurs!)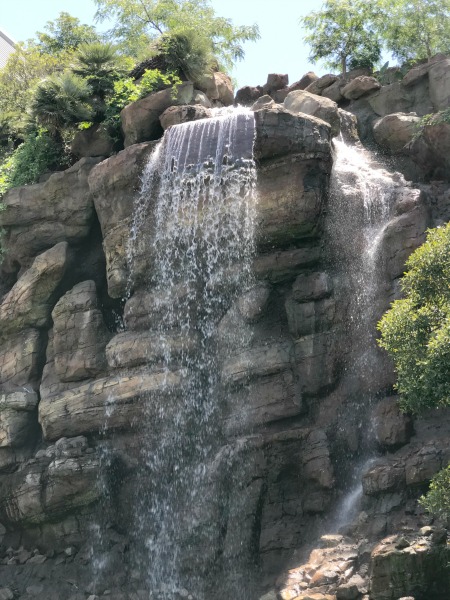 Jurassic World: The Ride is a definite must-ride this summer so if you haven't had a chance to get there, what are you waiting for? Luckily we have such great weather in Southern California that this ride is perfect for year-round visits.. For more information about Universal Studios Hollywood, visit their site HERE.
Some images are property of Universal Studios Hollywood and used with permission.