Emi and I were recently invited to attend a super fun kids event at Renaissance ClubSport. Located in Aliso Viejo, the club is Orange County's premier health club. The club holds monthly "Kids in the Kitchen" cooking classes, designed for children ages 3 to 12, as part of their Kids' World program. Classes and are taught by the club's Executive Sous Chef and Sous Chef. Children in attendance got to experience a hands-on cooking lesson, in a small group setting. My daughter loved learning how to prepare apple turnovers and some very special chocolate chip cookies. She also enjoyed getting to use her hands to mix the ingredients. It was something exciting and different than just using an electric mixer, like we do at home.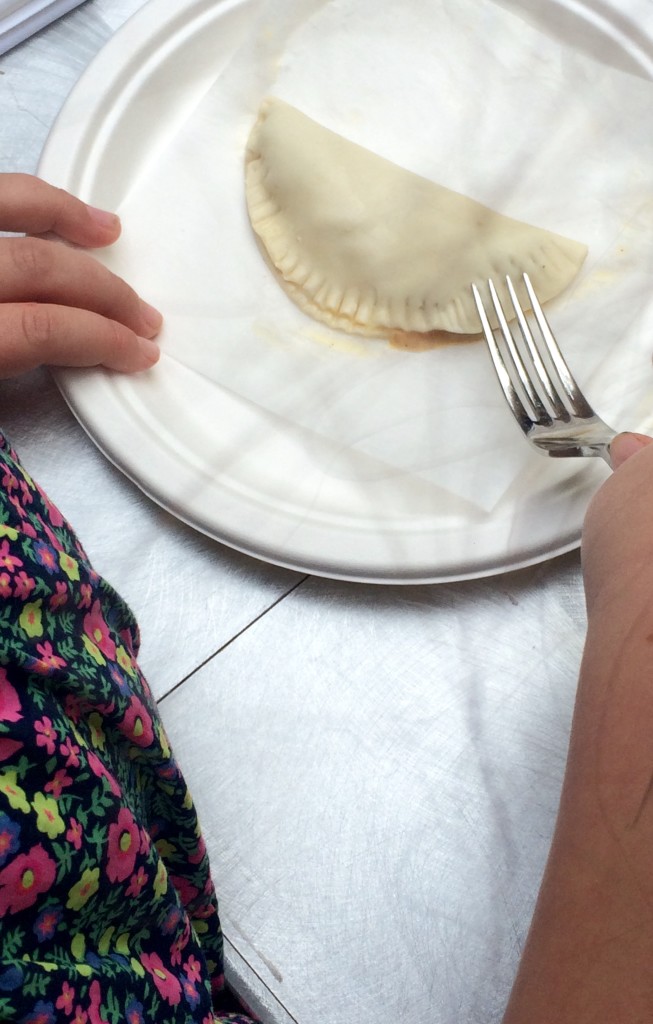 Since we are so fortunate to have great winter weather here in Southern California, the class was held poolside. While the children were waiting for their culinary creations to bake in the club's kitchen, they got to enjoy listening to a story and color with friends in a cabana.
When the Sous Chef brought out the children's finished products, I could tell how proud Emily was to show me hers. She was anxious to eat them but knew that first I needed to snap a pic!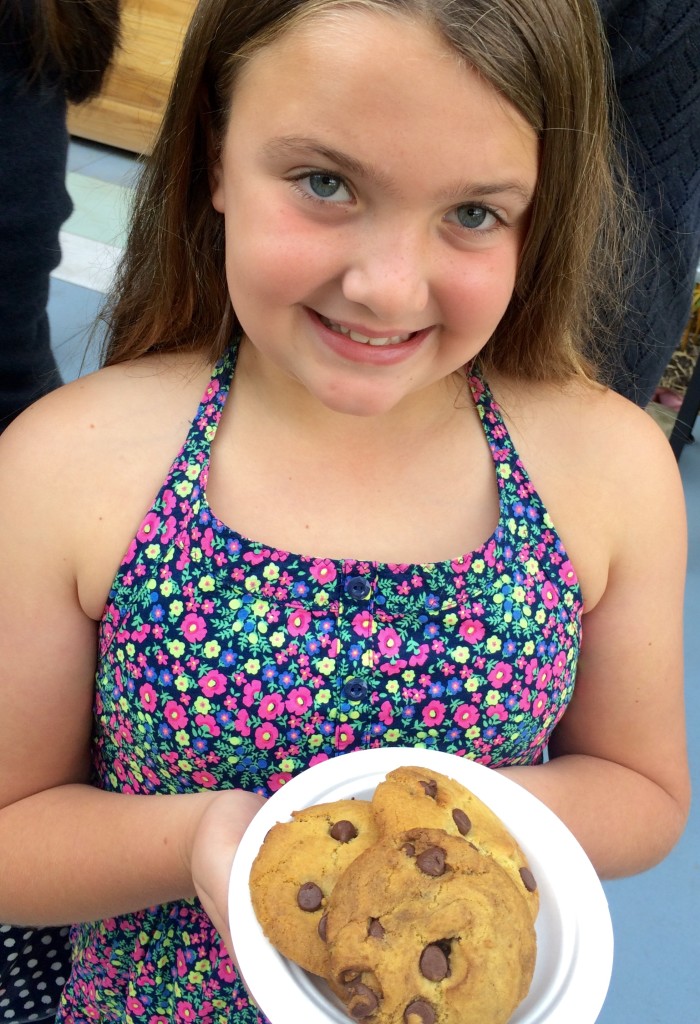 Renaissance ClubSport in Aliso Viejo  is a super facility, built around a fitness center, which also includes a hotel, restaurant, sports bar, conference room, boutique, pool, and water slide area. We also received a brief tour of the entire Kids' World area of the club, which is its own enclosed facility within the club. It's a safe stimulating childcare environment for children 6 weeks-12 years old. There are so many fun activity choices for children with inside and outside areas to play.
All Renaissance ClubSport family members receive three hours of complimentary Kids World childcare per day, which means you have plenty of time to work out, enjoy lunch, or indulge in a spa treatment. Childcare is also available to hotel guests for a nominal fee while parents are on the premises. For more information about Renaissance ClubSport Kids World, click here.
Thanks for having us, Renaissance! We hope to come back again for some more fun at your club!
Connect with Renaissance ClubSport here and follow them on Facebook, Twitter, and Instagram.
This is not a sponsored post. I was invited to attend a special media event in order to facilitate my review. All opinions are 100% my own.