This shop has been compensated by Collective Bias, Inc. and its advertiser. All opinions are mine alone. #McCafeMyWay #CollectiveBias
As a busy mom, I look forward to mornings when I can enjoy a little bit of "me time". It's the only time of day where my house is calm and quiet and everyone else is asleep. With a nice, warm cup of home-brewed McCafé coffee in hand, I can relax before all of the rushing around begins.  I've learned the importance of carving out some time for myself each day. It's what gets me through a very busy daily schedule. Seriously, take a look at my daily routine! If I don't grab some time for myself in the wee hours of the morning, it's just never going to happen!
I get excited when my alarm goes off, even if it's 4:30 a.m.! I set the timer on the coffee maker the night before so I can wake to the smell of freshly brewed McCafé coffee downstairs. I've actually learned to love getting up this early because you accomplish a lot more.
McCafé is now available at Walmart.  It's made with 100% Arabica beans and is harvested from the rich soils and mountainous regions of the foremost coffee-growing areas of the world.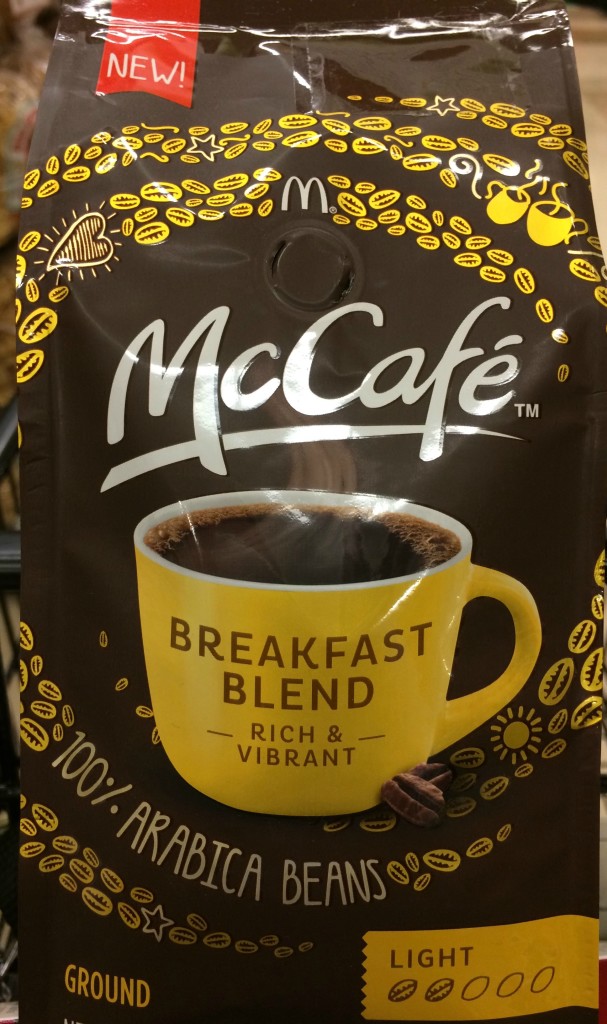 McCafé coffee also comes in coffee pods, which can be brewed in your home brewing system. I have both a traditional coffee pot AND a home brewing machine in my kitchen and love the convenience of having flexible brewing options with McCafé.
During one of my recent shopping trips at my local Walmart there was an in-store McCafé demo going on. I got to sample some of the different flavors. I think the Breakfast Blend & the Premium Roast are 2 of my favorites!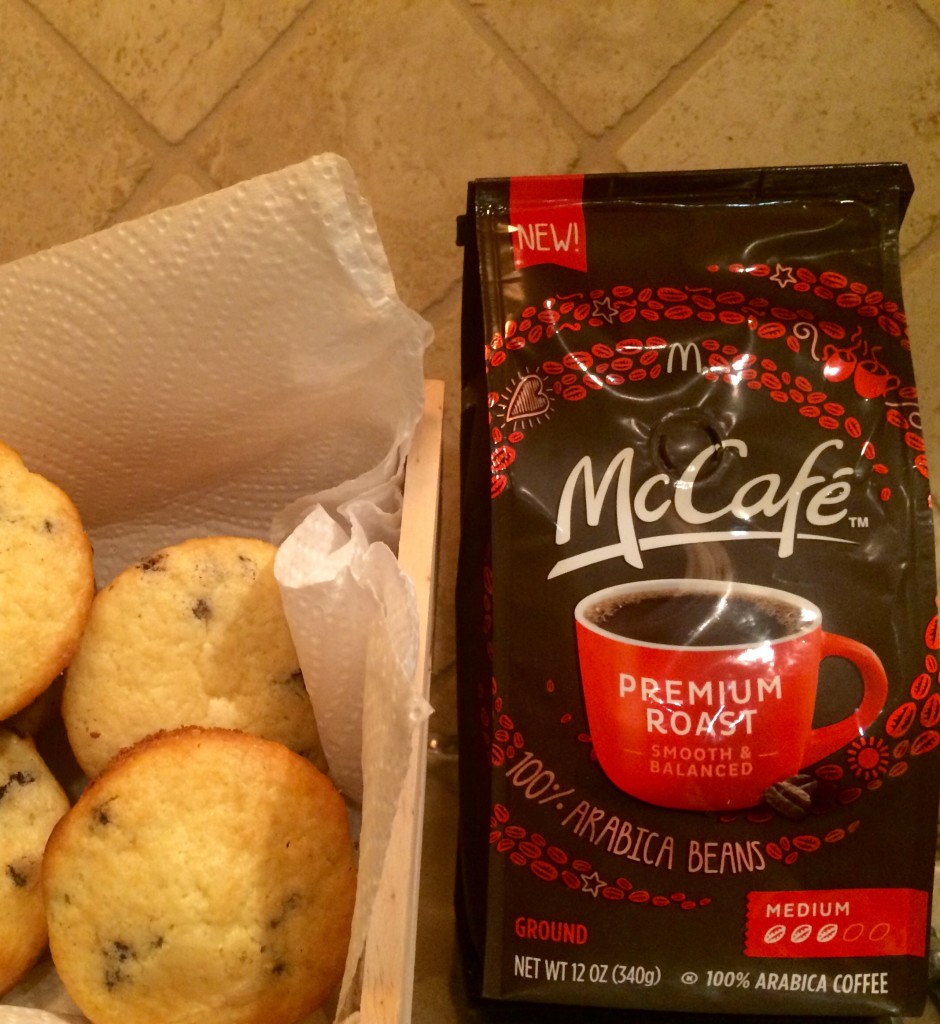 Let's get back to talking about my morning "me time".  I like to enjoy my McCafé with toast or even some freshly baked muffins. You have to treat yourself sometimes and honestly, it makes my day go much smoother. I sometimes even get a few minutes to sit out on my back balcony, in my robe, and drink a cup at sunrise. (or when it's cloudy like in this picture). It's very peaceful. I can sometimes even see the beach from my balcony. McCafé is this mom's "happiness in a cup"!
It was easy to find the McCafé coffee pods on the coffee aisle at Walmart. I found the Premium bags of coffee on the end of an aisle.
Well, I've let you take a peek into my morning routine and told you about how great  McCafé is at helping make my day run smoothly. Do YOU make time for yourself each day? If so, how? If not, I think you need to start doing so today!
For recipe inspiration, sweepstakes, loyalty programs, coupons and more, check out the Cooking Up Good website. What's not to love? If you're looking for a new dinner idea or a chance to win some awesome prizes, be sure to check it out!