This is a sponsored post. All opinions are my own.
Calling all Angels fans! With the exciting start of the 2018 baseball season, come get pumped up for Angels baseball at a free Angels Express Kickoff Rally on Friday, April 6 at the Laguna Niguel/Mission Viejo station, located at 28200 Forbes Rd, Mission Viejo, CA 92691, beginning at 4:00 p.m.
Fans in attendance at the event will be able to:
Get Clyde Wright's autograph
Catch free swag from the Angels Strike Force
Enjoy free food, prizes & face painting
Snap and share a photo with friends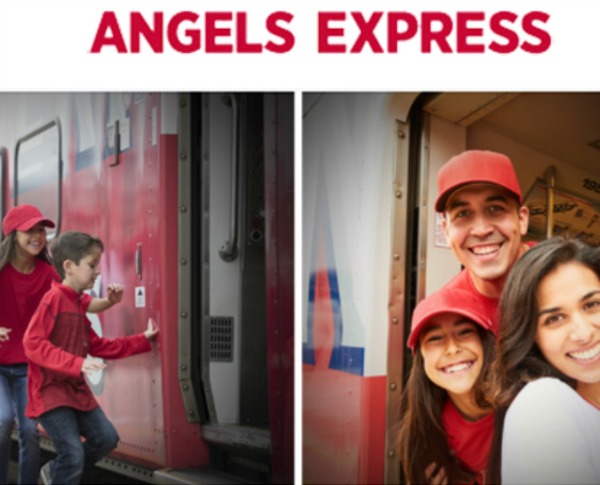 The rally will wrap up by giving fans the opportunity to ride Angels Express with Clyde Wright to the game versus Oakland. Please note: Angels Express Departure Time from the Rally will be 5:55 p.m., aboard the Orange County Line Train 643.
The Angels Express is such a great alternative to driving to the game yourself and allows you to avoid traffic plus you get to connect with other Angels fans! The Metrolink train drops you off only a few steps from Angel Stadium at the Anaheim-ARTIC station, where you can just follow your favorite fans on a short walk to the Stadium. 
Tickets for the Angels Express may be purchased on your phone, through the Metrolink app and at ticket vending machines at stations, just look for the Angels Express option on the screen. You can even grab special 50% off pricing on Angels tickets for select games by riding the Angels Express. Check out that offer here. 
To view the Angels Express train schedule, which includes departure times, station locations, information about parking at the train stations and ticket pricing, please go here.

Have you ridden the Angels Express before? If not, it's going to become your new favorite way to get to the games. Well, hope to see you at the Angels Express Kickoff Rally on 4/6!
Connect with Metrolink on Facebook, Twitter, and Instagram. Join in on the conversation on social by using #rallyonthetrain. You can also enter to win tickets to an Angels game when you use that hashtag along with a photo of you on the train or at an Angels game!
Images, logos, and graphics are property of Metrolink and used with permission.