I was invited to dine at CPK as a guest of MainPlace Mall in exchange for my coverage. All opinions are my own. 
Let's talk about food. It seems to be one of my favorite topics and if you follow me on my Instagram, Facebook, or Twitter, you already know how much I love to share about food. So if someone invites me to dine out somewhere, you can 500% guarantee I'm going to be all over that! And that very thing happened a couple weeks ago.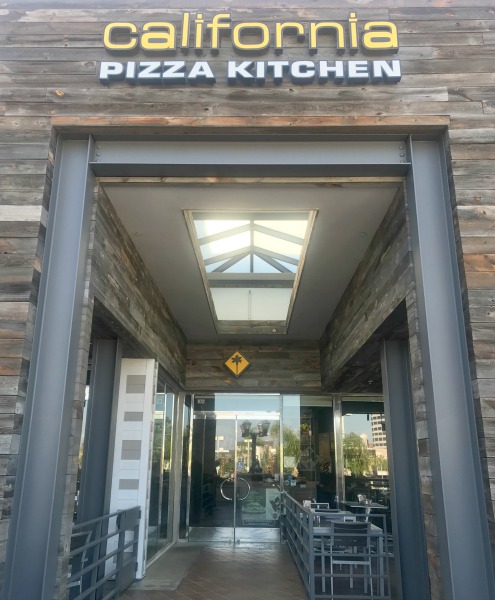 MainPlace Mall extended an invitation for us to come and dine at their CPK location.  I was excited to head over after work one day. Have you been over to MainPlace Mall recently? It's located in Santa Ana and has been undergoing a bit of "facelift" lately, a sign of the times. As a teen, many of us enjoyed roaming around MainPlace Mall with our friends, and now the mall is basically growing up, right along with us. I like the idea of the transformation into more of a lifestyle center, offering shopping, dining and family entertainment too. It's also centrally located in the city and is within close proximity to many of the city's museums and other hot spots.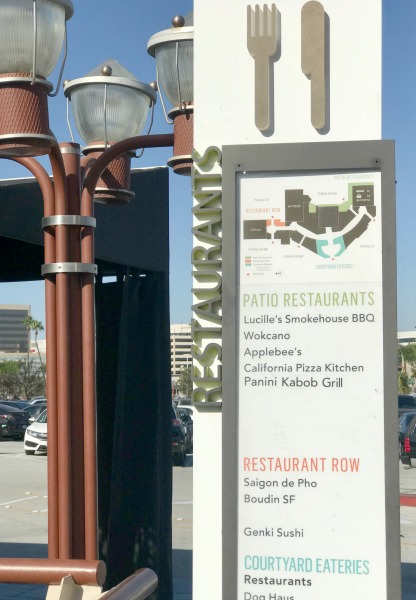 CPK, otherwise known as California Pizza Kitchen. is just one of MainPlace's dining options and is located in the "Patio Restaurants" area of the mall. Did I mention how convenient it was for me to pull up and park super close and just go right in? Other eateries in this section of the mall include:
Lucille's Smokehouse BBQ
Wokcano
Applebee's
Panini Kabob Grill
What I love about eating at CPK is whether you are stopping by for lunch, dinner or even small plates and sips after work, the food is always consistently fabulous because they strive to create unique dishes, using the freshest ingredients. You can actually taste how much care they've put into creating your made-to-order meal.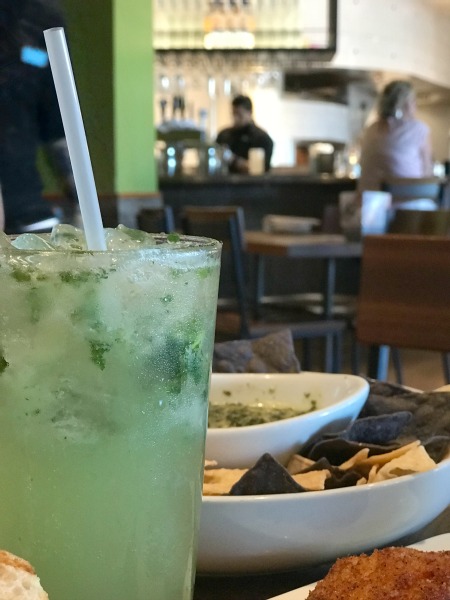 CPK offers teas, sodas and other non-alcoholic options, as well as a full bar and beer and wine. We started the meal with a Cucumber Reviver, which is made with freshly puréed pineapple & cucumber with Monin. torn mint and agave sour and then topped with sparkling water. We also ordered a Sparkling Cranberry Cooler which is made with cranberry juice, sparkling water and fresh lime. These non-alcoholic drink options feel like a celebration any time of year.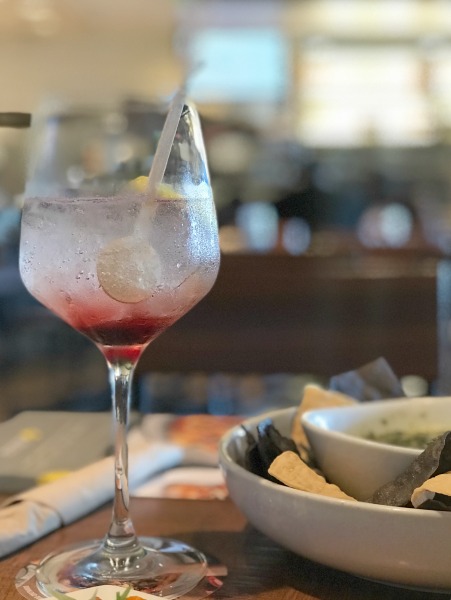 We decided to go with a few of CPK's Small Plates and Appetizers to share, in lieu of ordering traditional meals. Do you ever do that? Maybe add in a cup of soup or a salad too? It's fun to change it up.
We tried to order things off the menu we hadn't tasted before. If you ask me to choose which of these was my most favorite menu item, I wouldn't be able to decide as they were all fabulous. Here's what we tried:
Mexican Street Corn – This spin on a traditional favorite is made with creamy, sweet corn that's been removed from the cob and roasted with smoked paprika, Feta and Parmesan. It's served with fresh cilantro, lime and house-made Ranchito Sauce.
Spicy Buffalo Cauliflower – At first I wondered how this would even be a menu item and then I tasted it! Oh my goodness, it's so good! Made with fresh cauliflower florets that are battered and fried to a golden brown. Then it's tossed in house-made Sriracha buffalo sauce and topped with a salad of celery, cilantro, scallions and Gorgonzola.
Crispy Mac N' Cheese – This is a twist on a classic dish. This mac n' cheese is lightly fried with Panko and served on creamy cheese sauce.
Spinach Artichoke Dip – This is generally one of my family's favorite appetizers and we make it all the time at home but we'd never tried CPK's. It did not disappoint. It's served hot with house-made blue and white corn tortilla chips.
We thoroughly enjoyed each of these are were so full after finishing them. However, it just seems unjust not to finish off a great meal with dessert. So we ordered one Butter Cake and a Brownie with Vanilla Häagen-Dazs on top from the Kids Menu. There's always room for dessert, right?
After we finished our meal, we took on the rest of MainPlace Mall for some serious shopping. I love the history of this mall as it has remained an integral part of the Santa Ana landscape over the years. It's such a comfortable and inviting place to gather with friends and family for shopping, dining and entertainment. You should stop by and check it out soon!
MainPlace Mall is located at
2800 N Main St.
Santa Ana, CA 92705
I'm hosting a giveaway for one (1) of my readers to win a $25 gift card to CPK. To enter my giveaway, fill out the Rafflcopter below. Good luck everyone!
a Rafflecopter giveaway

For more information including the mall directory, dining options & hours, please visit HERE.
Connect with MainPlace Mall on Facebook, Twitter and Instagram.