This is a guest post by Over the Top Kid! ( Emily, age 9)
A few days ago, I had the chance to take a quick trip with my family down to San Diego. It's a short drive and I was excited to stay at The Hyatt Regency Mission Bay because it's right on the water.
When we were checking in, I relaxed by the lobby fireplace with some of my stuffed animal friends. In the lobby there was a coloring table and right next to it is where I picked up one of the Scavenger Hunt pages that they have for kids to do during their stay. If you answer all of the questions, you can win a prize!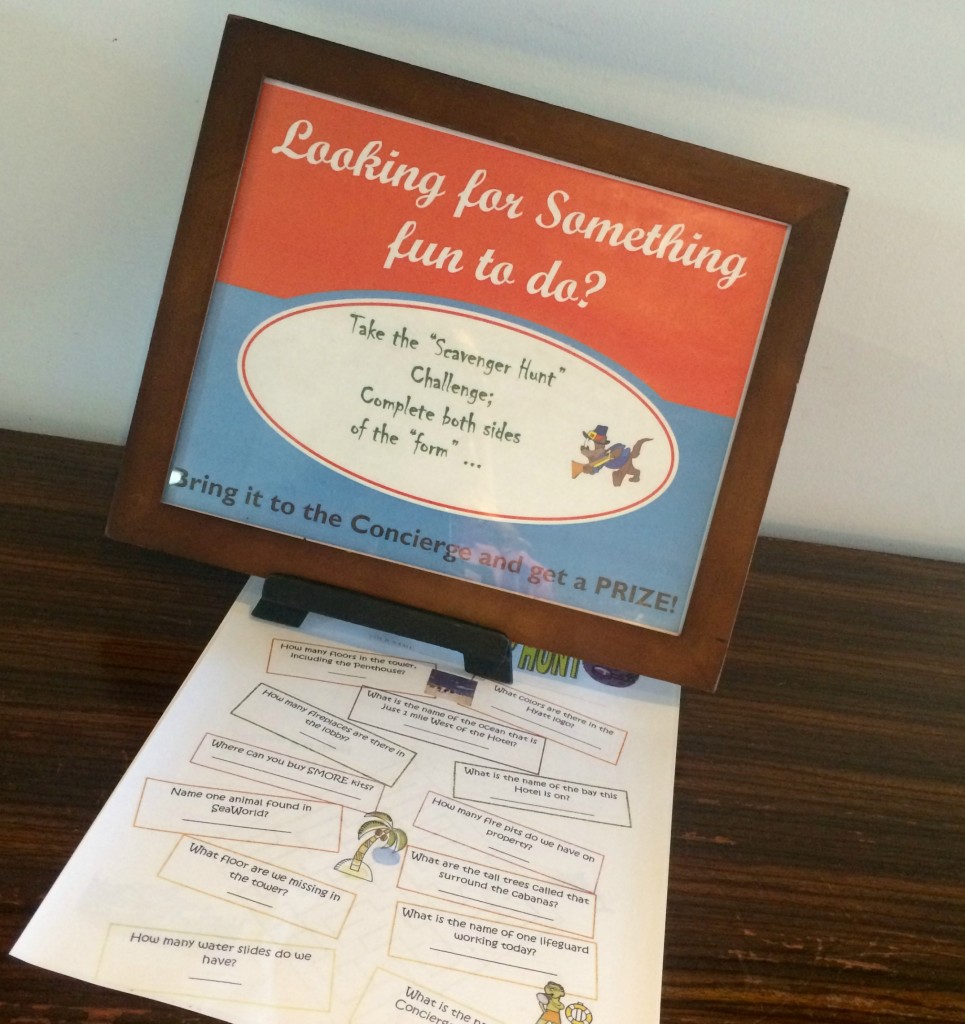 On our first day there, it was too late to go on the waterslides but we did go and look at the pool. There were 3 different pools all in the same area and one had a small waterside, while another one had 2 big waterslides. I couldn't wait to go on them the next day!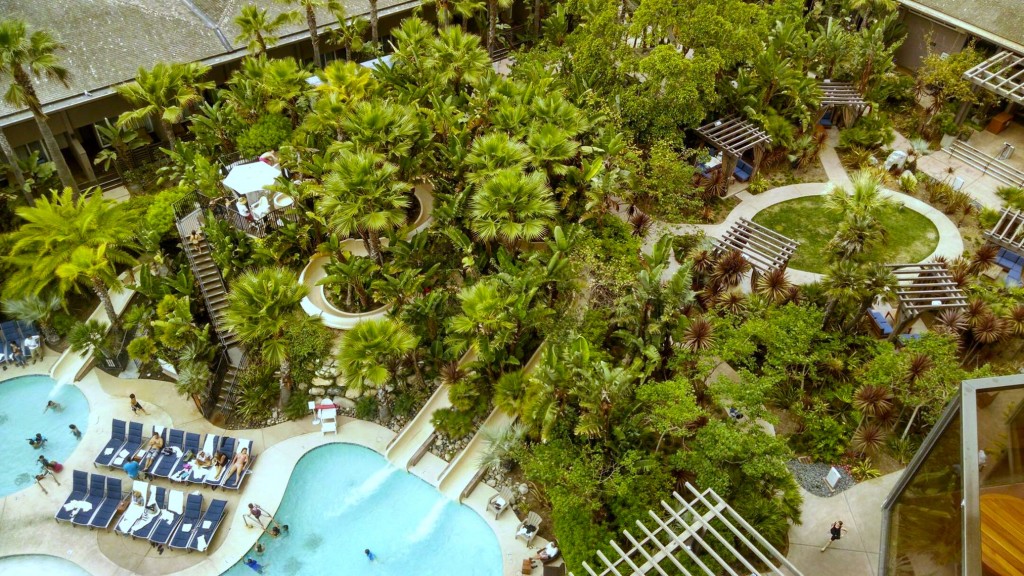 Next to the pool area there's a restaurant called "Swim" and they sell S'mores Kits there that you can roast at one of the hotel's 3 fire pits. (hint: That's actually one of the answers to one of the Scavenger hunt questions)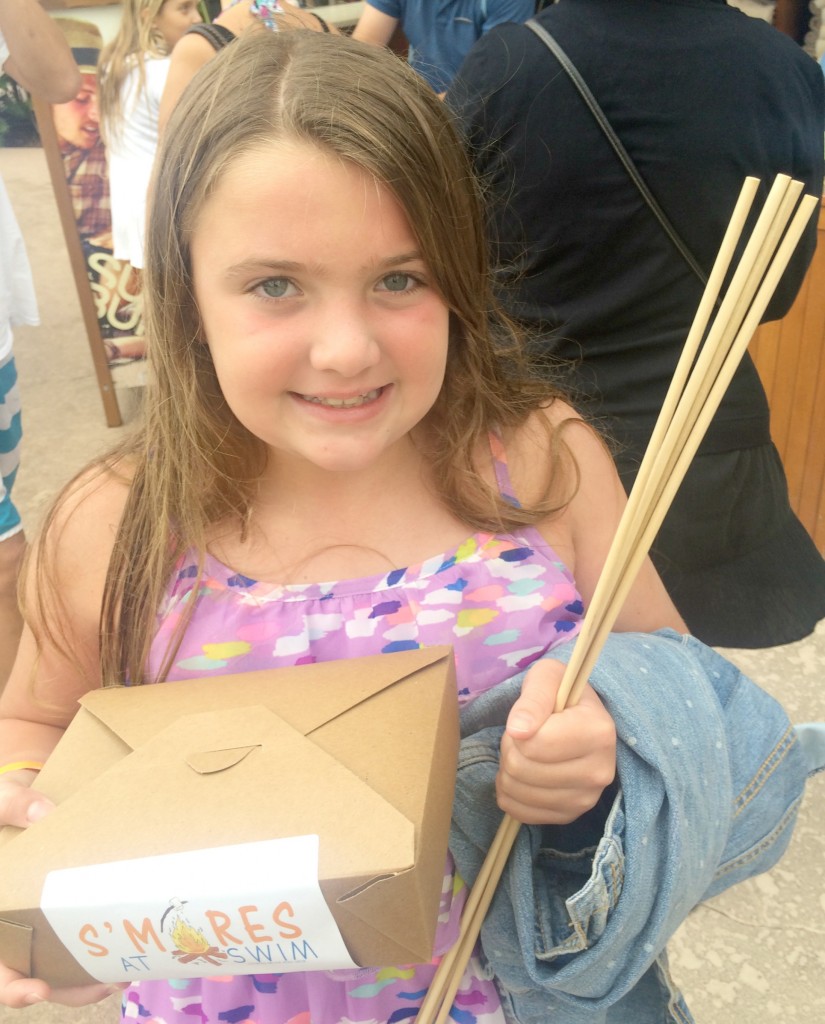 Each kit comes with a bunch of marshmallows, 2 big Hershey's chocolate bars, a bunch of packs of Honeymaid graham crackers and 4 wooden dowels that you roast your marshmallows on.
It was so fun to make the s'mores by the fire with my parents. We also got to watch the Sea World fireworks when we were out there because Sea World is really close by.
The next day, I think we were at the pool all day long. It's kind of cool that they give the kids a refillable purple cup to use. I got to have as much lemonade as I wanted.  The smaller waterslide was fun because you could ride it with 2 people. I liked the bigger waterslides the best though. It was fun to make my mom go on them too!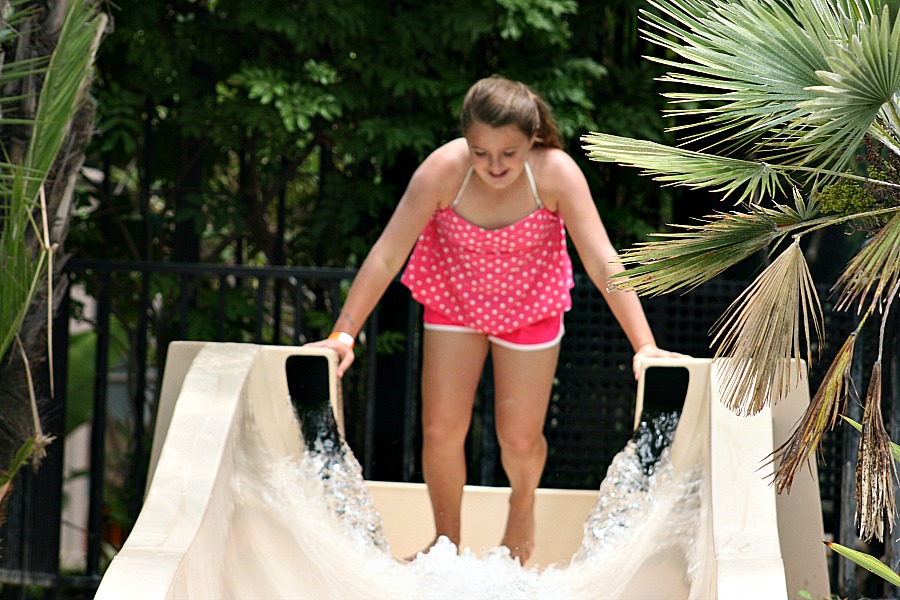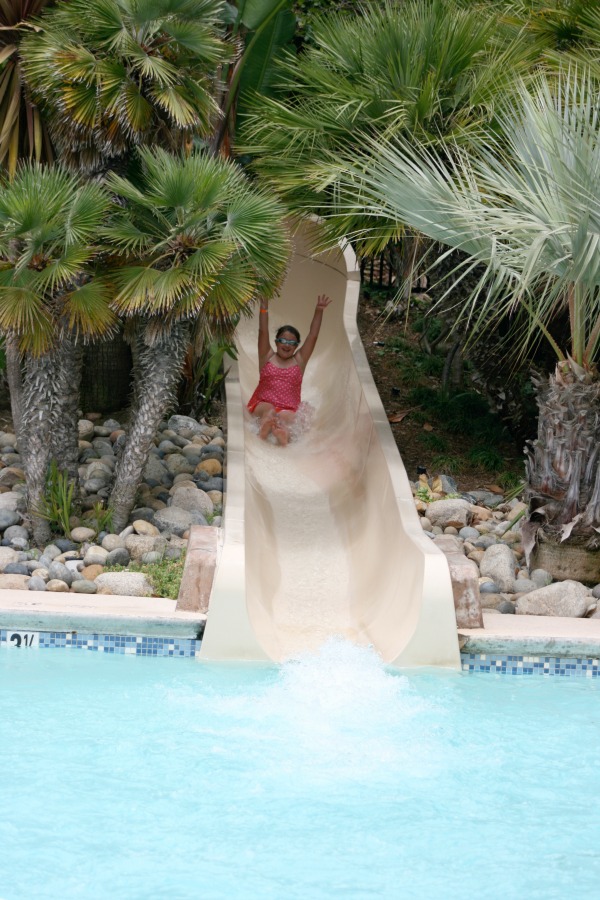 At 3:00 there were races by the pool for all of the kids. They actually have different activities for kids by the pool each day, even on the weekends!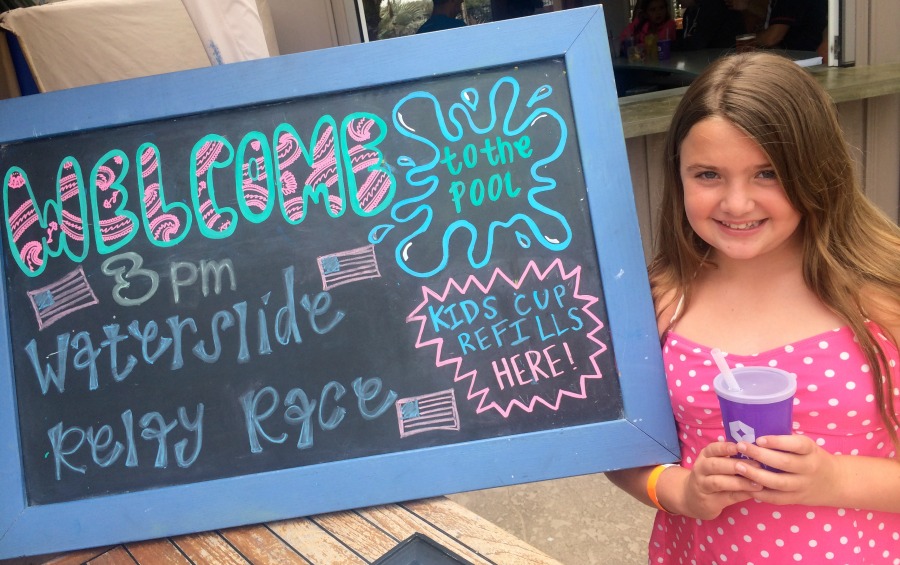 I had a fun time staying at The Hyatt Regency Mission Bay! I hope I get to back there sometime soon!
Follow the Hyatt Regency Mission Bay on Facebook , Twitter, and Instagram.