Great Wolf Lodge® is opening in Southern California and our family is ecstatic! I was invited to take a hard hat tour of the newest location, which is currently under construction in Garden Grove and I've never seen anything like it! Great Wolf Lodge refers to themselves as the ultimate family vacation destination and I can see why! They pride themselves on providing quality accommodations, exceptional services, and a variety of amenities and entertainment all under one roof.  The 603-room all-suite resort is going to WOW when they walk in!
At the start of the facility tour, I got to meet Wiley the Wolf, who is the official Great Wolf Lodge mascot. As I was During my hard hat tour, I felt like my mouth kept dropped open around every new corner! Seriously, I cannot wait for it to open!
The GIANT 105,000 square-foot indoor water park at Great Wolf Lodge is the most popular amenity for resort guests. Water park passes are already included in the cost of your stay and are exclusive for the guests staying at Great Wolf Lodge.
The water park itself is maintained at 84 degrees which means that weather will never affect your stay.  Unique water slides and attractions will offer something for everyone.
The Howlin' Tornado is the water park's signature ride and is six stories tall! It sends riders swooshing up and down its enormous funnel before the final splash into the catch pool! I can't wait to get on it!
Let's talk about the accommodations! There are more than a handful of different suite options to choose from at Great Wolf. Each suite offers a complimentary coffee pot, microwave, and refrigerator. Families have plenty of room to spread out and relax and can choose the accommodations that best fit the size of their family. 
Double Queen Suite – Features two queen beds and sleeps up to 4 guests.
Family Suite – Features two queen beds and a full sofa sleeper and sleeps up to 6 guests.
Wolf Den Suite – Features a queen bed, full sofa sleeper and a themed Wolf Den, complete with a set of bunk beds. Sleeps up to 6 guests.
KidCabin Suite – Features a queen bed, full sofa sleeper and a Great Wolf Kids-themed KidCabin complete with bunk beds and a twin bed. Sleeps up to 7 guests. 
Grand Bear Suite – Features a private master bedroom with a king bed and a full bathroom. The main area includes two queen beds, a full sleeper sofa and a second bathroom. Sleeps up to 8 guests.
Great Bear Suite – Features two queen beds and a semi-private living room, complete with a private master bedroom with queen bed. Sleeps up to 6 guests.
Great Bear King – Features two queen beds and a semi-private living room, complete with a private master bedroom with king bed. Sleeps up to 6 guests.
The dining options at Great Wolf provide something for everyone in the family to enjoy. I like that Great Wolf not only acknowledges kids can be picky eaters but also offers options for guests with food allergies and have special dietary needs ,such as a gluten free diet. It's something that moms can really appreciate as it isn't often easy to dine out when your child has those kinds of needs.
Lodge Wood Fired Grill – A full serve a la carte restaurant open for lunch and dinner, with delectable shareables and unique signature items to create the perfect place to eat.
Hungry as a Wolf – Family meals on the go for lunch and dinner featuring fresh made pizza, sandwiches, salads, and pasta.
Bear Paw Sweets & Eats – A confectionary that offers a variety of treats, such as fresh-baked pastries, ice cream, lodge-made fudge and more. 
Buckets Incredible Craveables – Located inside the water park, the casual menu offers burgers, hot dogs, french fries, cold beverages, ice cream, and more.
Loose Moose Family Kitchen – A buffet style restaurant, open for breakfast and dinner, that has options for the entire family.
Grizzly Jack's Bar and Grill – Located by the outdoor water park, this is the place to refuel for more fun in the sun, offering a variety of food and drinks to choose from.
Dunkin' Donuts – Located right inside the resort, this is America's favorite all-day stop for coffee and baked goods. 
Although most people are going to spend a lot of time at the water park, there are a ton of other attractions and entertainment to enjoy during a stay at Great Wolf Lodge including:
Character Appearances – Daily appearances with Wiley the Wolf and Violet the Wolf.
Story Time – The entire family can gather in the Grand Lobby each evening to hear a story about the Great Wolf Kids characters before bedtime.
Wolf Walk – Learn about the many animals and wildlife living in the Northwoods and make an origami wolf to take home.
MagiQuest – Battle dragons, befriend a pixie and wave a magic wand in this live-action adventure game throughout the resort. The games feature three unique chapters, each with their own challenges and quests.
The Great Wolf Kids Program – Daily activities for kids that take place around the resort, including dance parties, face painting, and games such as Wiley Bingo, Character Floor Memory, and Character Trivia.
Howly Wood XD Theater – This motion thrill ride transports riders directly into the movie action with every effect amplified, creating an unforgettable experience.
Howl at the Moon Mini Golf – 9-hole themed indoor miniature golf course.
Northern Lights Arcade – More than 100 interactive video and redemption games that allow guests to redeem points for prizes. 
Scooops Kid Spa – A unique spa created for kids, complete with ice cream-themed manicures, pedicures, and more. Each service includes a real ice cream treat. 
Ten Paw Alley – Family-style bowling with pint-sized bowling balls.
Clubhouse Crew – Interactive Scavenger hunt through the resort starring the Great Wolf Kids characters. It's the perfect experience for the resort's youngest guests.
Laser Frenzy – An exciting arcade-style game with the latest in touch and LED technology. Players can see who is fastest as they dart between the "laser beams".
The Great Wolf Lodge Southern California also features over 20,000 sq. feet of meeting and banquet space. It's the ideal location to host corporate meetings, youth excursions, family reunions, special occasions or more. With 12 separate and configurable meeting rooms, the resort's team of experienced meeting professionals can create the perfect space to your needs.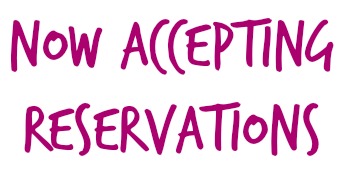 Great Wolf Lodge Southern California is now accepting reservations for its newest location. You can book reservations for March 2016 through December 2016 by visiting http://www.greatwolf.com or calling 1-888-960-WOLF (9653).
So what are YOU most excited for at Great Wolf Lodge Southern California? My answer to that is "all of it!"
Connect with Great Wolf Lodge Southern California on Facebook, Twitter, and Instagram.