This is a sponsored post. All opinions are my own.
Have you heard of Basic Invite before? If not, you're going to love this great site I recently discovered! They have a card for almost every major life moment and special occasion including weddings, showers, birth announcements, first birthdays, graduations and beautiful holiday cards. Their cards are made with premium papers and are able to be personalized to fit whatever occasion you're shopping for. Basic Invite is truly the custom invitation company you're looking for. 
With the ability to choose every part of the invitations or cards you're ordering, you'll be able to create the cute cards you've been dreaming of. (Keep reading because I have a discount code for you to use on your Basic Invite holiday cards order, to save 30%, at the bottom of this post.)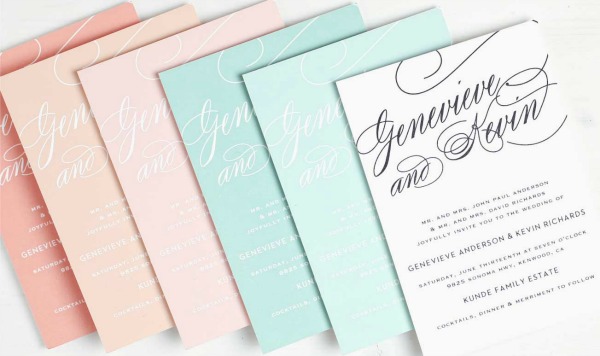 Almost Unlimited Colors – Basic Invite is one of the few websites that allows customers almost unlimited color options with instant previews online. Once you select a design you can change the color of each element on the card to over 180 different color options so you can make sure the card is exactly how you want it down to the littlest detail. This is what we feel sets us apart from almost any other online stationery company and is what we feel is our biggest draw.
Custom Samples – Basic Invite is one of the few websites that allows customers the ability to order a printed sample of their actual invitation so they can see exactly how it will print as well as feel the paper quality before they ever have to place their final order.
Over 40 Different Colors of Envelopes – Basic Invite is just as colorful with our envelopes as we are with our invitations. Customers can choose from over 40 different colors when it comes to their envelopes so that they can make their invitation stand out even before it is opened. All of our envelopes are peel and seal so the envelopes can be quickly and securely closed without licking a single one.
Address Capturing Service – Basic Invite offers an address capturing service that allows customers to simply share a link on Facebook, Twitter, Instagram, or any other form of social media to request their friends and family's addresses which will be stored in the customer's account and can then be selected during the design process. Basic Invite offers recipient address printing at no cost on all Christmas card orders
With the holidays just around the corner, Basic Invite is offering over 250 Christmas card and holiday card designs to choose from. Whether you're looking for a photo card or a beautifully illustrated card, Basic Invite will have the perfect template for you to start with and personalize.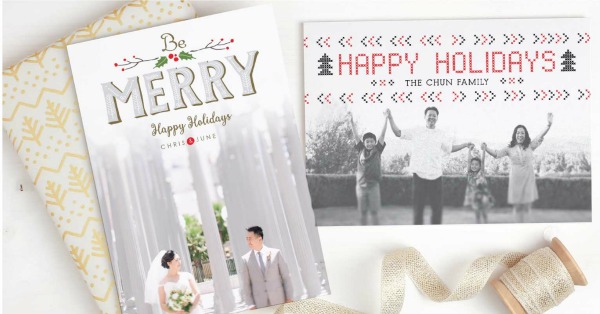 It's so hard to narrow down my choices but I'm thinking foil cards for our own 2017 Christmas cards. After browsing their Foil Cards section, I see that in addition to gold and silver foil cards, they are also offering rose gold holiday cards. Rose gold is my latest obsession! Customers ordering Basic Invite foil designs have a choice of either flat or raised foil embellishments on any area you'd like, even your names.

In addition to their foil 2017 Christmas cards, here are just a couple other pictures of some of the other cute Christmas cards you'll find on their site: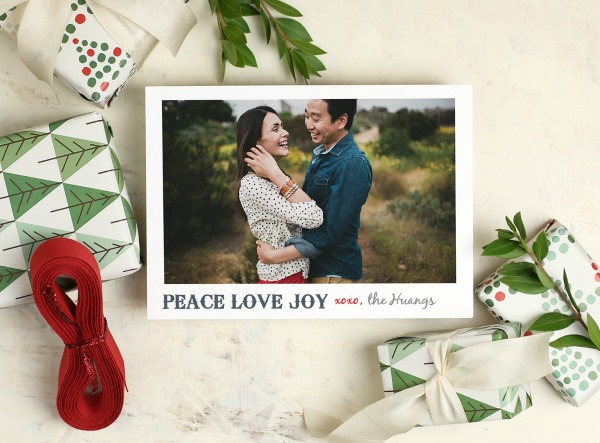 To check out more of their cute Christmas cards, go here. Have you ordered your 2017 Christmas cards yet? It's never too early! Right now Basic Invite is offering 30% off your holiday cards order with coupon code: holi30 so be sure to enter it at checkout.
You can connect with Basic Invite on Facebook, Pinterest, Intagram, and Twitter, too.
Images and logo are property of Basic Invite and used with permission.