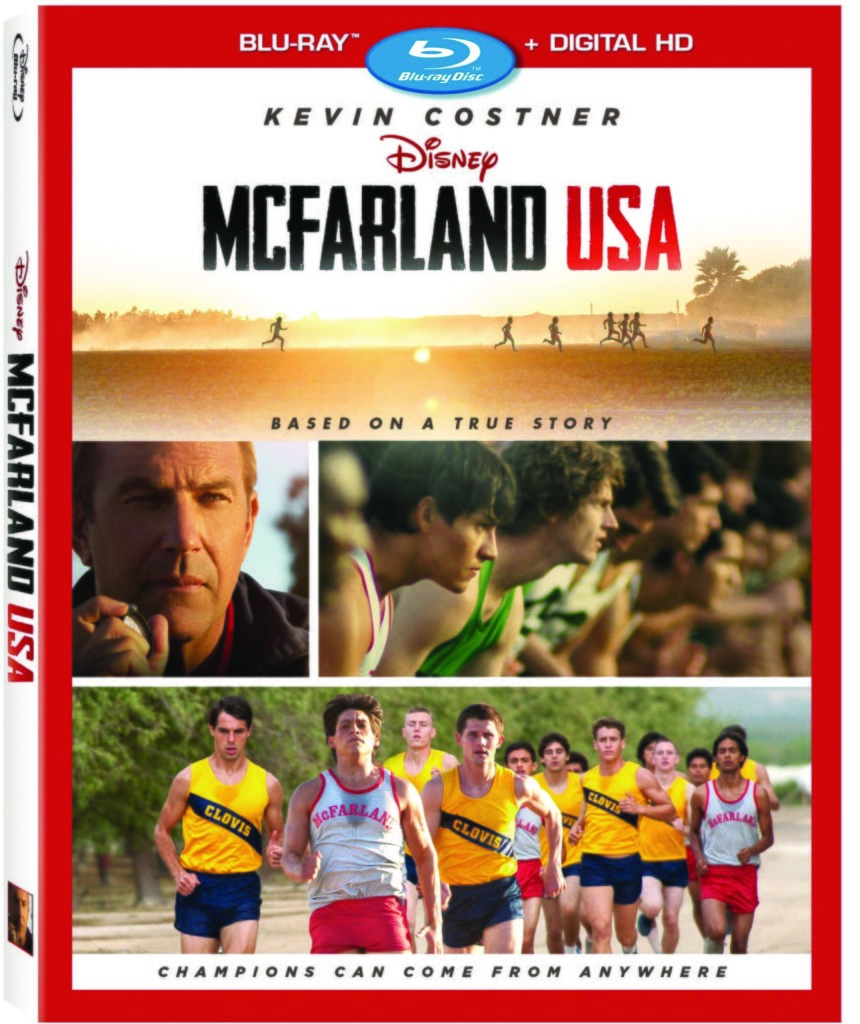 Are you ready to discover your inner champion? McFarland USA is coming out June 2 on Disney Blu-ray, Disney Movies Anywhere, and Digital HD. If you didn't have the chance to see this feel-good film in theaters, it's not a movie you want to miss. Soon you'll be able to watch it at home!
Here's a synopsis of the film:
In the tradition of Disney sports movies comes "McFarland, USA" based on a true story of underdogs triumphing over tremendous obstacles. This heartwarming drama follows novice runners who strive to build a cross-country team under Coach Jim White (Kevin Costner) in their predominantly Latino high school. Everyone has a lot to learn about each other, but when Coach realizes the boys' exceptional running ability, things change. Beyond their talent, it's the power of family, commitment to each other and work ethic that transform them into champions — helping them achieve their own American dream.
Now watch the official trailer:
Look at this simple, yummy recipe to make authentic corn tamales. Why not spend a night in with your friends or family, make some tamales and watch McFarland USA on your TV or even on your electronic device? Sounds fun to me! And I LOVE tamales!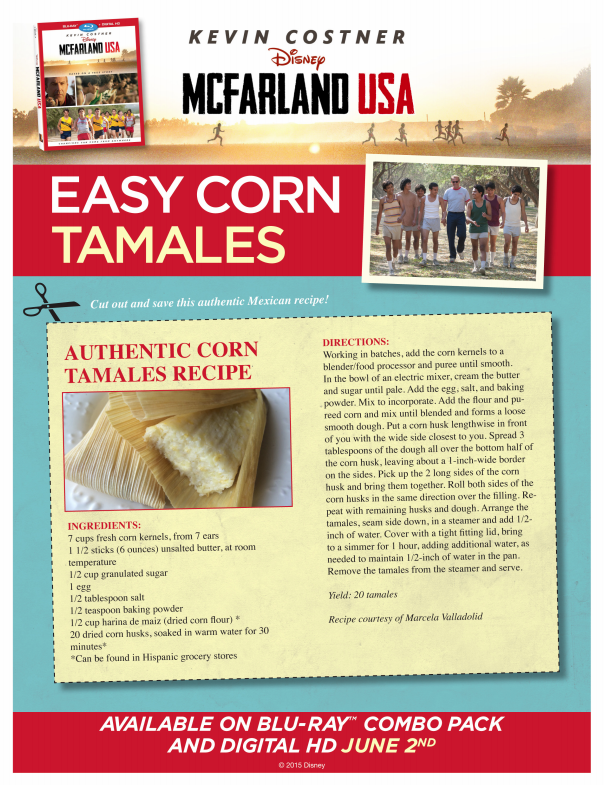 I'm also giving away 1 gift card to one of my lucky readers which will be good for a download of McFarland USA on your own device. First you'll just download a Disney App and then the movie will be downloaded to your device To enter, just leave a comment below telling me if you've seen McFarland USA yet or not? (Giveaway will end at 11:50 p.m. on June 9 and I'll choose a random winner on June 10th. Must be 18 years or older and a resident of the US to enter.)
Good luck everyone! Now go leave a comment so you can be entered to win!