Disclosure: We were invited to Fresh Brothers to sample menu items in exchange for a review. No monetary compensation was received. All opinions are my own. 
When I heard that Fresh Brothers was coming to Orange County, I immediately did a Happy Dance and couldn't wait for the grand opening celebration!
Our family enjoyed a sampling of some of their most popular menu items. I think it should be mandatory  for every guest to start out with an order of Fresh Knots! Their menu describes Fresh Knots as "garlic bread tied in tasty knots, dusted with parmesan and served with a side of pizza sauce".  These were so amazing. Seriously!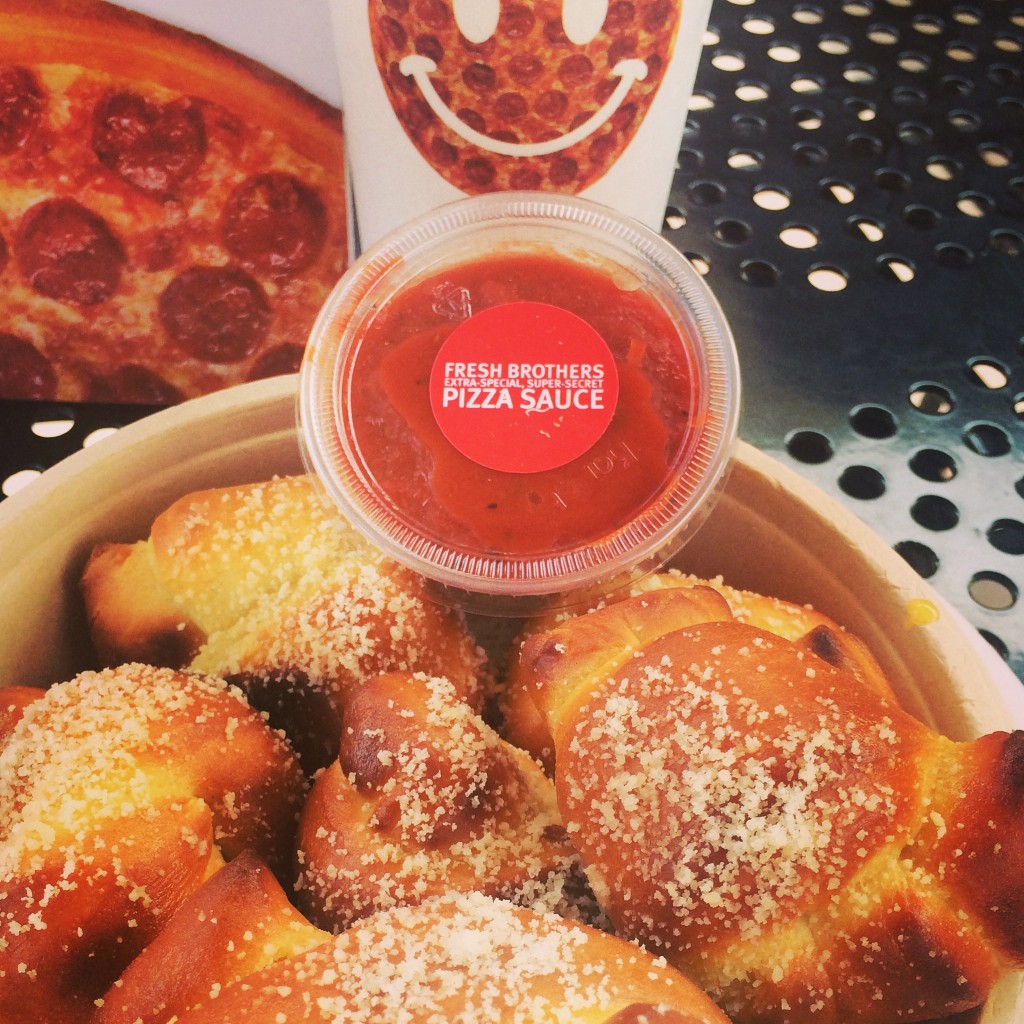 We tried The Greek Town Special Salad  next which is made with romaine, feta cheese, Kalamata olives, cucumber, pepperoncini, red onions and tomatoes.
I can never get enough feta cheese. I loved the light dressing on this salad too. All of the salads on their menu are handmade, hand chopped and hand tossed. They offer a ton of different ones on the menu and  also give guests the option of creating their own salad.
An order of the Meatball Sliders arrived at our table next. They're served on King's Hawaiian rolls and topped with mozzarella cheese and pizza sauce. Emi especially LOVED these. If a kid likes something, you know it's great!
Did I mention that all of the appetizers on their menu are baked and never fried?  I like that. I especially liked knowing that the entire order of buffalo wings I devoured, weren't fried. The sauce was Roasted Garlic BBQ and SO tasty! They have 6 different kinds of sauces to choose from for their buffalo wings, including traditional hot sauce.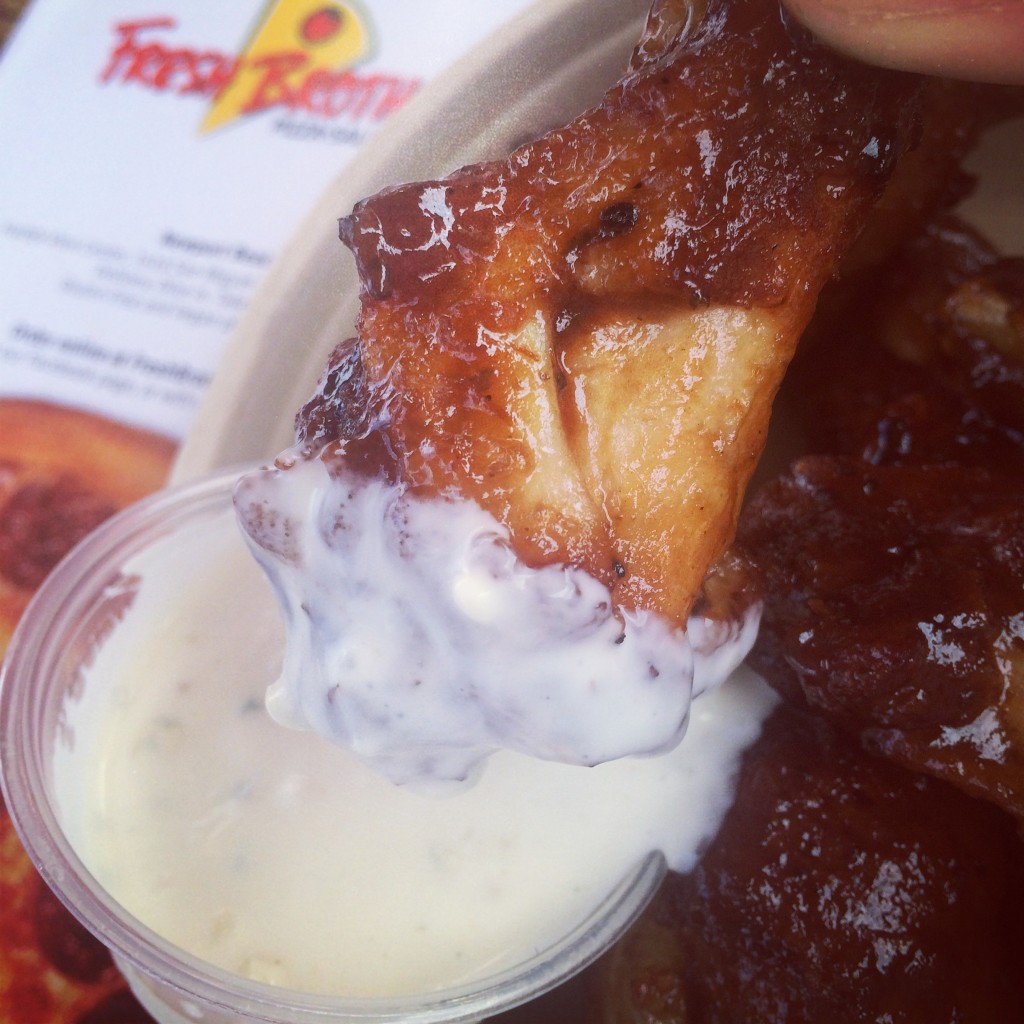 I couldn't stop dipping mine in the blue cheese dressing.
The grand finale of our meal was our delicious pizza! It was a delicious thin crust cheese and pepperoni pizza and it was beautiful. I say WAS because we ate the entire thing! By the way, they have gluten-free and vegan options!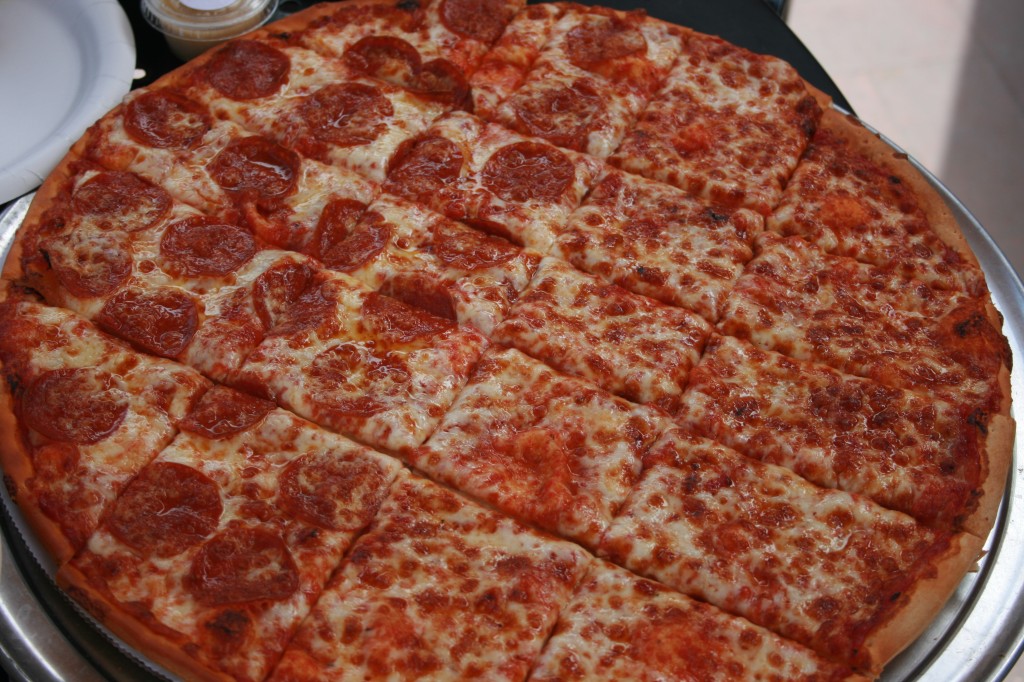 The grand opening celebration of Fresh Brothers' first Orange County location in Newport Beach had a bunch of fun activities for kids to do. There was face painting, temporary tattoos, pizza dough and cookie cutters to play with, and kids could even make their own pizzas!
It's also fun just to play with pizza dough and cookie cutters! 
Emi was so excited to make her own pizza. Being the artist that she is, she chose to make a perfectly symmetrical pizza with cheese, olives, and pineapple! She was so excited to see her pizza when it came out of the oven!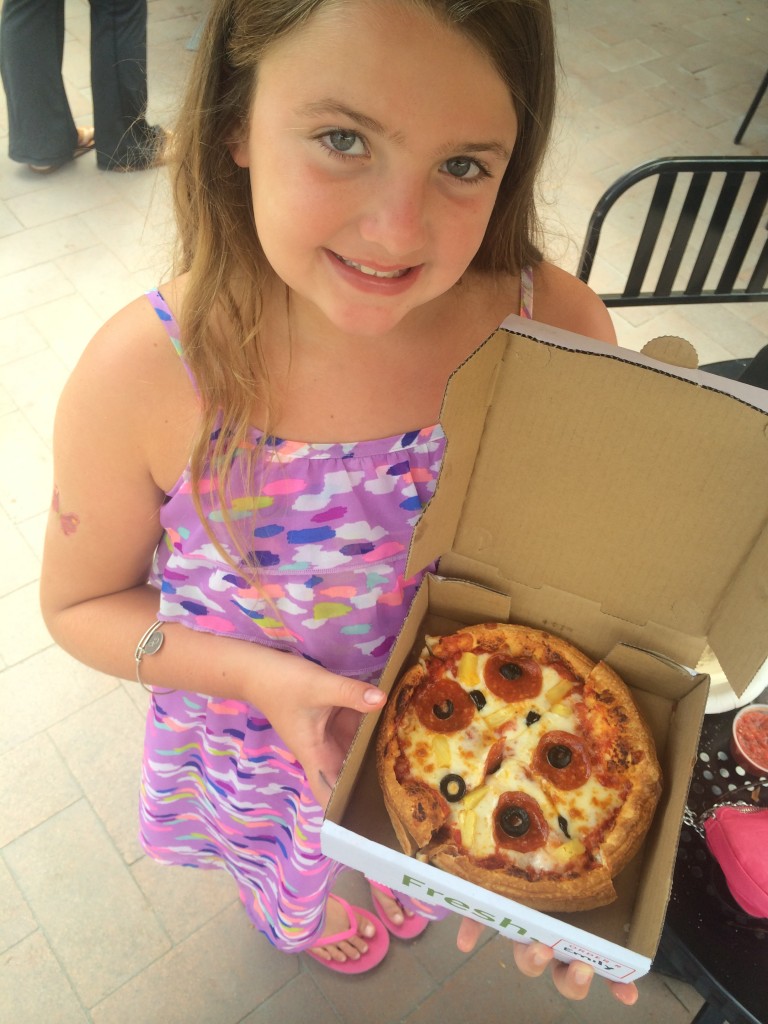 What a fun thing for kids to do!
Not only is the food at Fresh Brothers delicious, but I love the feeling you get when you're there. It's a family run business and you can chat with any of the family members that happen to be at the location and hear about the story of how Fresh Brothers came to be. I think the entire family was present at the grand opening celebration and just watching the way they worked together and reached out to every guest was heartwarming.
I'm so happy we have a Fresh Brothers Pizza near us now! If you haven't checked them out yet, you need to.
To find a Fresh Brothers location, click here.
Connect with them on Facebook, Twitter & Instagram too!