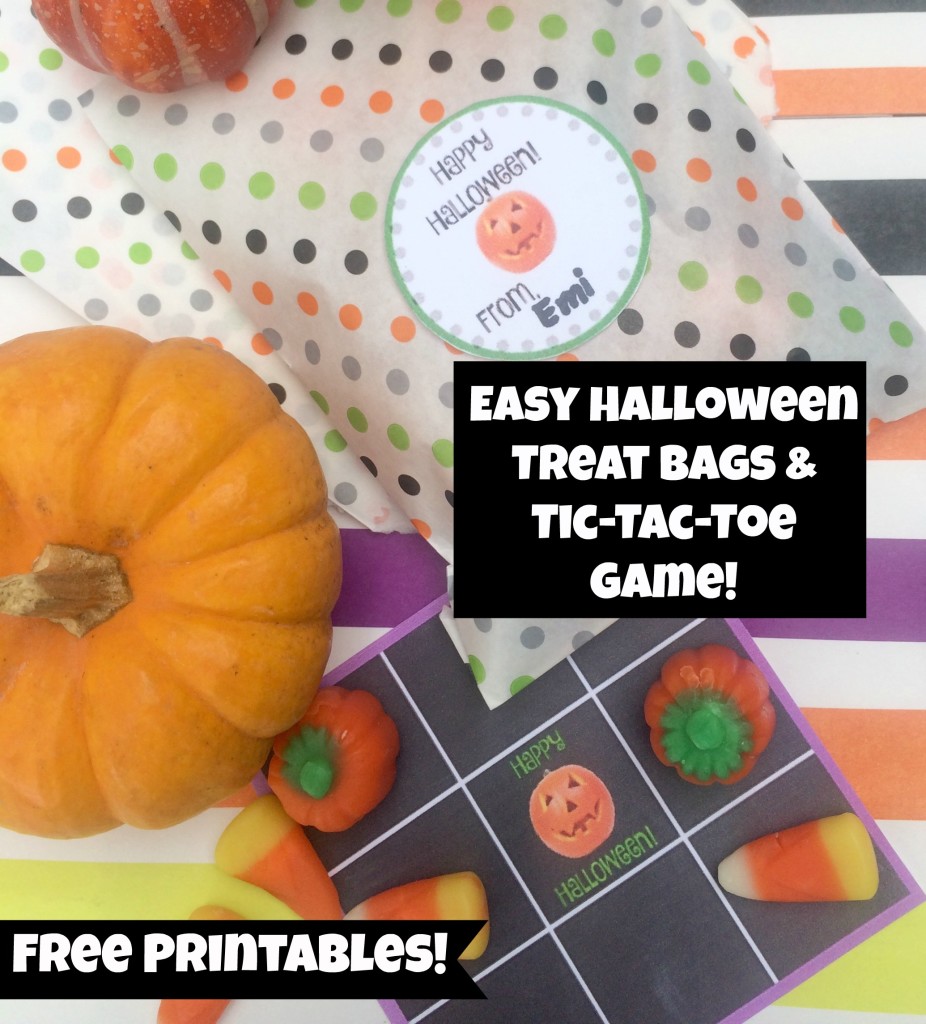 Halloween is such a fun time of year, not only for kids but for moms and teachers, too! I like send something to school with my daughter on Halloween to pass out to her classmates. This year, I made cute little "Happy Halloween Tic-Tac-Toe" treat bags and I'll be sharing my free printable with you.
There are a variety of different treats you can pair this with as the game pieces, including some non-food items. Some ideas might include small Halloween erasers, cubes, pennies and nickels, small candies, Goldfish crackers, pretzels, etc.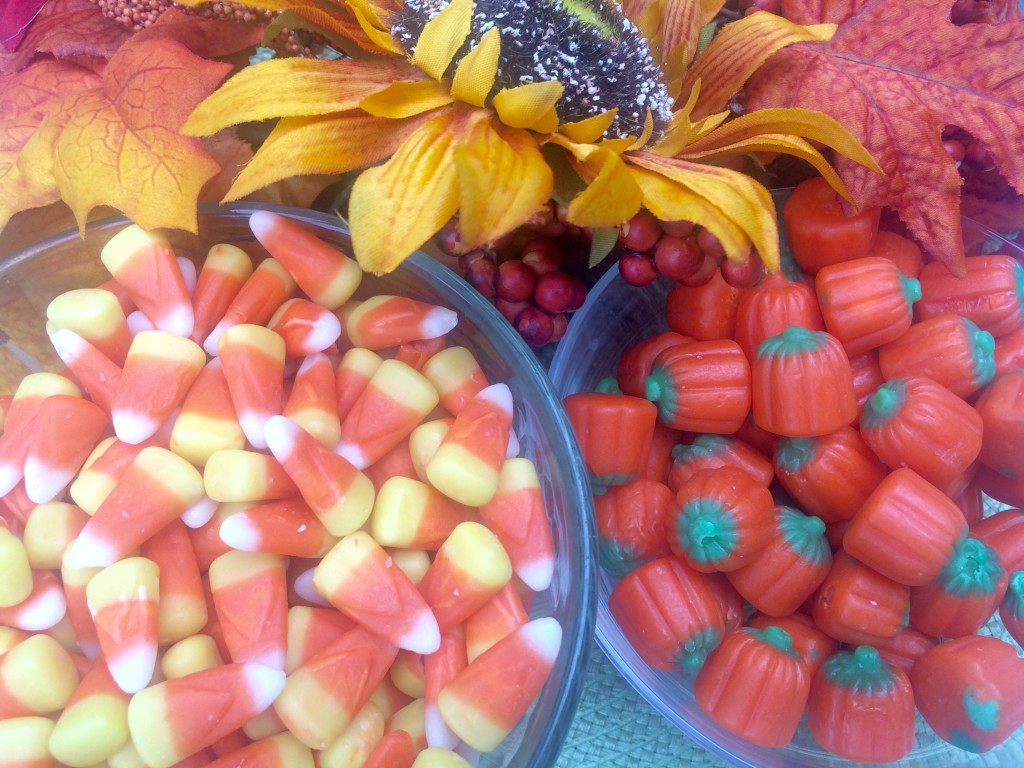 I think you get the idea. You just need to make sure to include 2 different types of treats in each kit so the kids can play Tic-Tac-Toe. I chose candy corn and candy pumpkins. They are 2 of my own favorite Halloween treats. The good thing about these treat bags is that they are very simple to put together, especially at the last minute. I'm all about the last minute! 
Here's what you'll need to put together your own treat bags:
2 different types of small treats
small bags (even plastic sandwich bags would work)
tape or Halloween stickers (to seal the bags)
one "Happy Halloween Tic-Tac-Toe" game board per bag (it's a free printable)
Assembling your treat bags:
Print out one game board per child. (Click here to print.) I prefer to print mine on white cardstock. Also, they're set up to print out 2 per sheet. You can adjust to print out 4 per sheet. (check your own computer's settings). You'll need scissors or a paper cutter to cut that out.
Place one game board and at least 10 of each treat in each bag.
Seal treat bags with tape or a cute sticker.
If you want to be extra detailed, print out a Happy Halloween tag for each one, write your child's name on, and attach to each bag. Print tags here and cut out each circle. 
Well I hope you can use my printables! Don't worry, we most likely don't have children who attend the same school so I'm guessing you'll be the only one who shows up with the cutest Halloween favor bags in the class! Oh, and feel free to share with others! Happy Halloween!